News
Guardians of the Galaxy: Vin Diesel Thinks Groot Spinoff Movie is Inevitable
Vin Diesel says he's spoken to Guardians of the Galaxy helmer James Gunn about the idea of a Groot spinoff movie.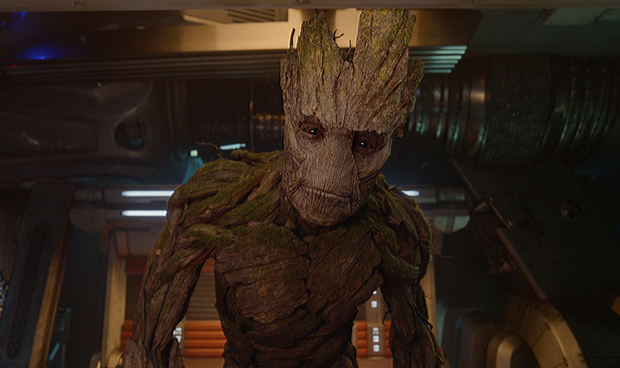 While the Marvel Cinematic Universe has an impressive cavalcade of players in its ever-expanding multimedia territory, one such member in megastar Vin Diesel, manifests purely as a voice lent to digital character Groot in 2014's Guardians of the Galaxy. However, the gig is just as high-profile as the onscreen talent, especially since Groot, alongside fellow voicer in Bradley Cooper's Rocket Raccoon, created a digital duo that arguably stole the film. Now, months away from the sequel's release, Diesel muses on the idea of a solo spinoff.
In an interview with MTV International, Vin Diesel fielded some Marvel-related questions. While his anthropomorphic arboreal alien Groot is back (albeit in "baby" form,) in May's Guardians of the Galaxy Vol. 2, he did jokingly describe a notably intriguing hypothetical encounter between (a presumably fully-grown) Groot and the Hulk, since Groot is booked to join several others from the MCU cavalcade in the 2018 megamovie Avengers: Infinity War. However, a question about a Groot spinoff film yielded promising answers. According to Diesel:
"It's something that [Guardians writer/director] James Gunn has talked about and it's something that I know he would love to do. Sure, I think it could be very interesting. I think it's inevitable." Adding, "I think what Marvel has done, primarily what James Gunn has done, to realize that character has exceeded beyond any expectations."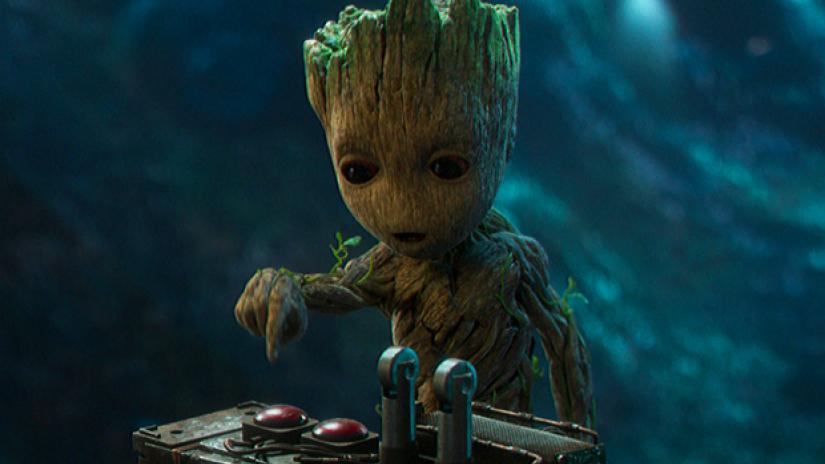 Predating most of Marvel's lineup, Groot was introduced in Tales to Astonish #13, dated November 1960. However, the towering Flora colossus hailing from Planet X spent half a century in relative obscurity until joining the primary lineup of the 2008 relaunch of Guardians of the Galaxy on which the films are mostly based. Since then, Groot has become a beloved Marvel staple, especially with his heartfelt, yet hilarious partnership with Rocket Raccoon; something that increased exponentially after the 2014 Guardians film had even non-comic fans spouting his lone phrase, "I am Groot." As Diesel adds:
"He's just such an interesting character and there's so much to learn about him." Adding, "I'd love to go back to his planet and learn more about him and the world would. He's really a genius in a lot of levels, it's just that we can only hear him say 'I am Groot' because of our sophistication level, not his."
Of course, Diesel's auspicious answer is far from substantive confirmation of plans for a Groot-centric solo effort. The fact remains that Marvel are meticulous curators of their properties, notably with the timing of their cinematic offerings. This July's Spider-Man: Homecoming will be the very first MCU solo hero film to spin-off a character introduced in another movie (with Tom Holland's new Spidey debuting in 2016's Captain America: Civil War), with 2018's Black Panther soon to follow suit. Marvel Studios currently has 9 films booked for the box-office, reaching to the preemptively-planned sequel to Spider-Man: Homecoming in 2019. Thus, even if the Groot spinoff were to be realized, we can safely assume that it won't arrive any time before 2020.
Guardians of the Galaxy Vol 2. is set to pop "Awesome Mix Vol 2" into the cassette deck of the Milano when it arrives at theaters on May 5. Check out the interview below!