News
Grant Morrison Reveals Wonder Woman: Earth One Volume 2
The legendary writer intends to turn Wonder Woman: Earth One into a trilogy.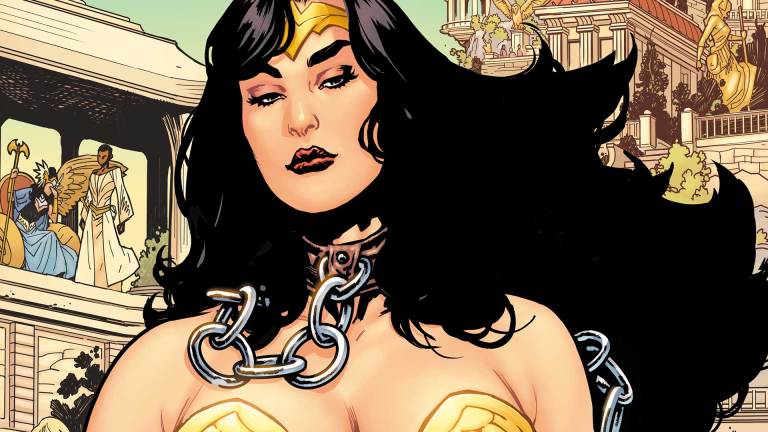 Grant Morrison kicked the doors open at SDCC and brought news of Wonder Woman: Earth One Volume 2 with him. 
Wonder Woman: Earth One Volume 1 was released in 2016 as the fourth entry into DC's Earth One publication line. It tells the story of Wonder Woman's return to Paradise Island and her immediate incarceration for her activities in the world of men. It was praised – and criticized – for its Golden Age themes and focus on the role of Wonder Woman in our world. Nevertheless, the story won over more readers than it pushed away and ended up being a huge hit.  
For Volume 2, Morrison intends to continue pushing many of the alternate themes he established in Volume 1. This time, however, it seems that Morrison also plans to tell a much more action-driven story that focuses on the battle between the Amazons and the Nazis. 
Simply put, Morrison stated that he intends for Volume 2 to show why you absolutely "cannot f*** with this island of women" who have been excelling at war for over 3,000 years. The black and white preview shots show of the second volume largely focuses on the full might of the Amazon army and the forces of evil they will need to overcome. Those evil forces include a reimagined version of Paula Von Gunter who is leading the Nazi's assault on Paradise Island. 
Morrison noted that he sees Volume 2 as the Empire Strikes Back of the Wonder Woman: Earth One series. This seems to be a comment on both the tone of the story as well as Morrison's intent to turn this series into a trilogy. Whether or not DC plans on publishing a third book in the series – or how that book may impact the story of this volume – is not clear at this time. 
There's also been no word regarding when Volume 2 – or Morrison's follow-up to the famous Arkham Asylum story – will be released. In the meantime, check out some of the preview images Morrison brought with him to SDCC below: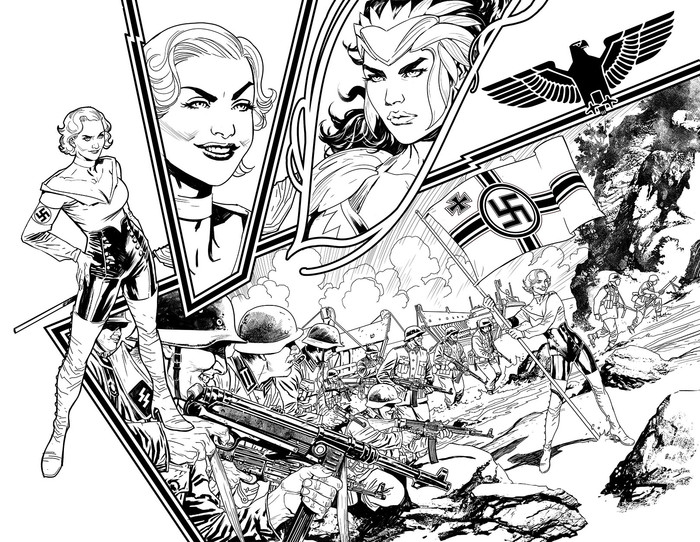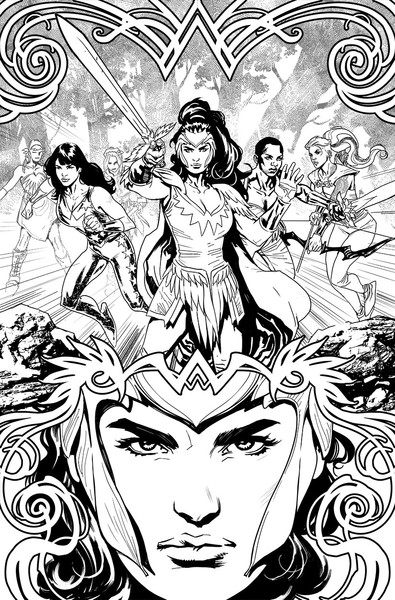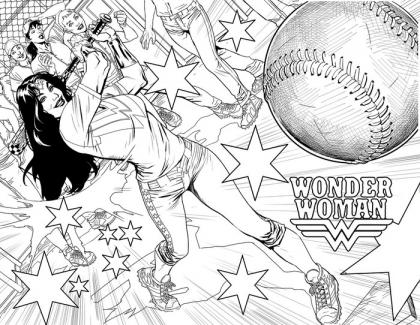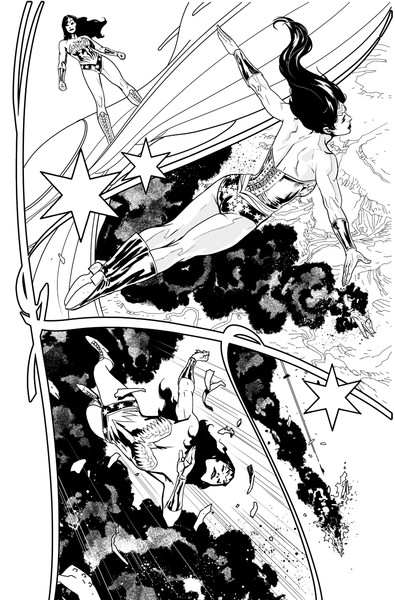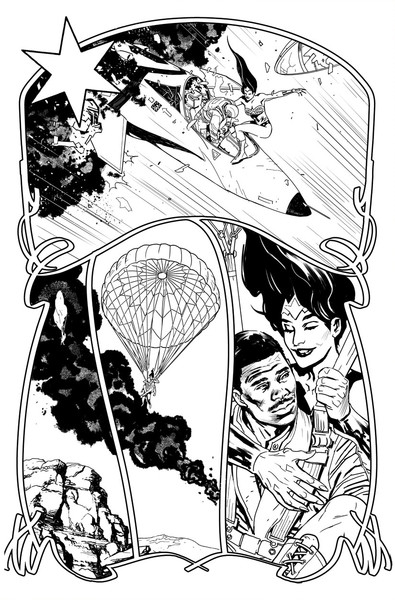 Read and download the full Den of Geek SDCC Special Edition magazine here!