News
Goddess Mode's Cyberpunk Future is Beautiful and Terrible
Zoe Quinn, Robbi Rodriguez, and Rico Renzi have crafted a fascinating magical tech future in Goddess Mode.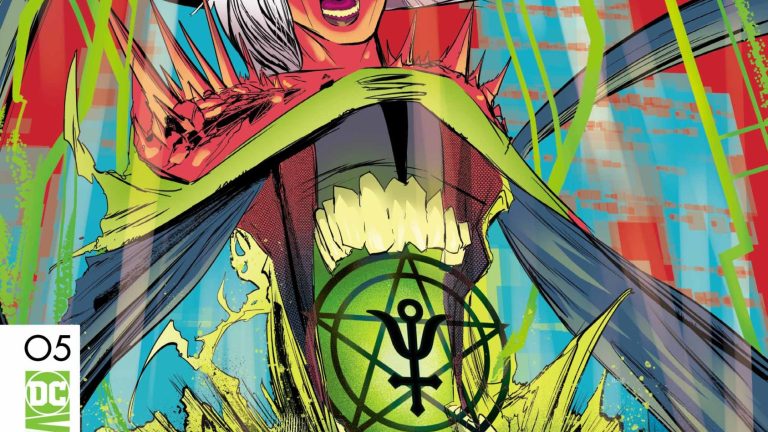 When you imagine a cyberpunk world in your head, the image you conjure is probably full of grime and dinge. Neon street signs whose glow is diffuse through a thick smog that's condensing to rain before it can get to the top of the suffocating skyscrapers that occasionally let the rich folks go higher than the pollution and see natural light. One where technology is the enemy, whether it's biological tech that exacerbates economic inequality to a horrifying degree (like Altered Carbon) or tech that's gone mad because it's got a few valid points (like Blade Runner). But while most of what makes the genre stand out is set dressing, what all of its best examples have in common are their focus on the people of that future: how they shape their world, and how their world shapes them. Goddess Mode, the cyberpunk book from Vertigo by Zoe Quinn, Robbi Rodruigez and Rico Renzi, is good because magical girl and cyberpunk tropes are just there to give some shape to the human conflict of the book, and the conflict and characters are interesting. Goddess Mode is memorable because holy socks it's gorgeous.
You probably know Rodriguez and Renzi best as the team who helped create Spider-Gwen, and if you don't, everything about her in Spider-Man: Into the Spider-Verse was ripped pretty much from the page. Renzi isn't someone who gets a lot of burn in this, the golden age of comics colorists, because he's such a chameleon. He can go from flat, unobtrusive, descriptive coloring on books like Howard the Duckor The Unbeatable Squirrel Girl to more aggressive and visible mood-setting in a book like Stumptown, but here he's really stretching his wings. Check out page two of the exclusive preview DC sent along of the next issue: the bottom right panel has Renzi coloring in almost four styles at once. Cassandra is bright and dynamic, while the background characters are washed out and grey, the wall is a layered, neon heatmap, and there are little blips of shiny digital magic floating off of Cassandra's body. To be able to sort through all the action and help tell the story with just color design is a comic that's at the top of its game. Rodriguez's pencils in Goddess Mode is like Jamie Hewlett (of Gorillaz/Tank Girl fame) drawing slick, flashy manga. I can't even really do it justice with my descriptions – this is terrific stuff.
Here's what DC has to say about the book.
GODDESS MODE #5 written by ZOE QUINNart and cover by ROBBI RODRIGUEZThe deadly Daemon/human hybrid known as Antimony has been a constant threat to Cassandra ever since she first entered the secret world of Azoth. But the Tall Poppies are going to learn just how wrong they were about this most mysterious foe when DC Vertigo's cyberpunk saga travels back to the origins of Azoth itself…and who really built it…and why.
It's fun and gorgeous, so you should definitely check it out.