News
Go Go Power Rangers Comic Coming from BOOM! Studios
The new comic will focus on "personal, intimate character stories."
BOOM! Studios can't get enough of Power Rangers. After it launched the best selling Mighty Morphin Power Rangers comic last year they're ready to start a new ongoing title, Saban's Go Go Power Rangers.
Unlike the MMPR comic, which took place after Tommy joined the team, Go Go Power Rangers will be set after the very first episode of the show. Written by Ryan Parrott (Power Rangers: Aftershock) and drawn by Dan Mora (WWE, Klaus) the comic will follow Jason, Kimberly, Zack, Trini, and Billy as they navigate high school, just days after receiving their superhero abilities. The story delves into their lives of saving the world while juggling history tests, dating and after-school jobs.
"It's hard enough being a teenager and juggling relationships, school, and family," says Parrott. "The goal of Saban's Go Go Power Rangers is to focus on more personal, intimate character stories. We dive deeper to fully examine the wish-fulfilling, awesomeness of having superpowers, along with the pressure of that responsibility."
Personal character stories that features the team pre Tommy? Sign us up! This era of Power Rangers has rarely been mined for material so it's nice to see BOOM! giving it the spotlight. 
"The Mighty Morphin Power Rangers was one of my first exposures to the superhero genre, and a big part of the appeal was the lives of these characters when they weren't saving the world," says Dafna Pleban, Editor in a statement. "Ryan and Dan are incredibly adept at capturing both the awesome cosmic action of being a Ranger, and the emotional reality of being a teen at the same time."
The full synopsis for the comic can be found below, along with the cover of the first issue.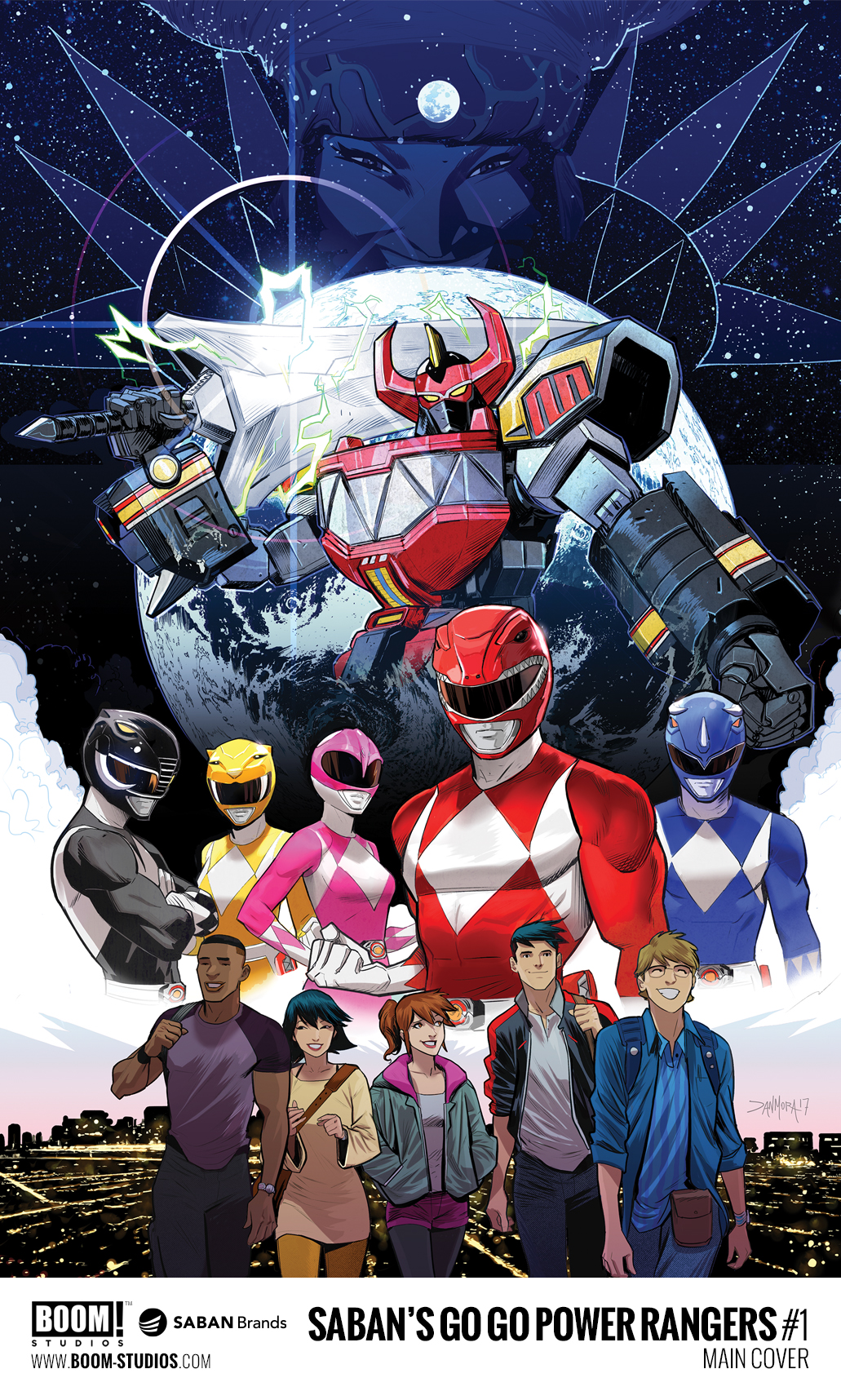 The untold, personal story of what happens to Jason, Kim, Trini, Zack, and Billy following in the days after they first became Power Rangers.

Fighting evil is hard, but surviving high school may be even harder—welcome to real life in Angel Grove.
Go Go Power Rangers will be released July 2017.
Shamus Kelley gets the MMPR love but anthology series with all the various Power Rangers alien species when? Follow him on Twitter!