News
G.I. Joe/Transformers Movie Crossover Idea "Shocked" The Studio
xXx director DJ Caruso exclusively tells us a little more about how G.I. Joe 3 almost involved the Transformers.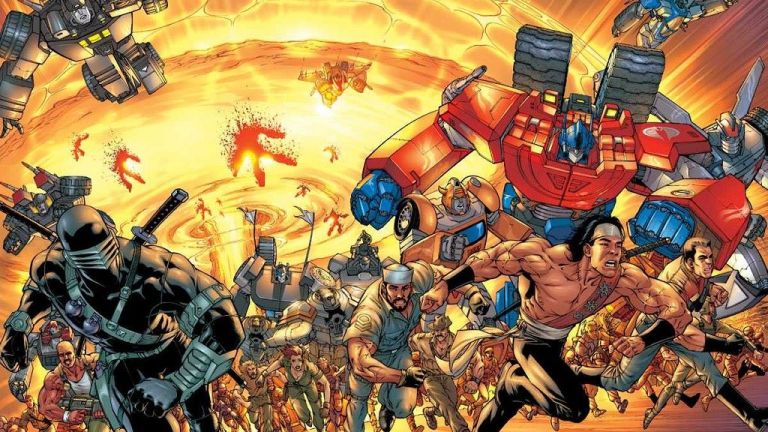 xXx: Return of Xander Cage director DJ Caruso blew up the internet a little last week when he revealed that his idea for G.I. Joe 3 (which he was in talks to direct before taking on xXx) would have involved a crossover with that other huge Hasbro property, Transformers. Speaking with Den of Geek a few days ago at the press junket for Return of Xander Cage, Caruso fleshed out his comments a little more.
"We actually had that in our first script," he explained. "[Producer] Lorenzo di Bonaventura and I hired Aaron Berg (to write the script). We finished our screenplay, and at the end we had this little coda about what happened, and then something kind of kicked off on the moon. It was like this perfect blending of the franchises, I thought. I think the studio was shocked in a way. They weren't quite ready at the time, but it was just something that Aaron Berg was really like, 'We need to do this.'
Caruso agreed with Berg, but it turned out to not be so simple. "We had a few different ideas about that," Caruso told us. "I mean, it seems like it's such a naturalistic way that the franchise should go. I think that injection into the G.I. Joe franchise of the (Transformers) world that Michael Bay created would be fantastic."
Caruso demurred on describing the scene that Berg wrote, saying only, "I will just say it was a really, really, great button at the end of the regular narrative drive of Aaron Berg's screenplay where, when it happened, you went, 'Oh, shit, I get it.'"
As for whether he is still involved with the follow-up to G.I. Joe: Retaliation or Paramount's current attempt to develop a "Hasbro Universe" incorporating Joe, Transformers, Micronauts, and other properties, Caruso stated, "I'm still loosely involved. They brought in this whole writing team and they got all these writers… they want to show me what they've been thinking and see what this writer's room came out with, so I'm loosely involved, but that's not my next movie."
For what Caruso's next movie is, and his thoughts on making xXx, read our full interview tomorrow.
xXx: The Return of Xander Cage is in theaters now.