News
Gambit Production Delayed Until Late 2016
The Channing Tatum as Gambit movie has delayed production for later this year, allowing director Doug Liman to take on another project.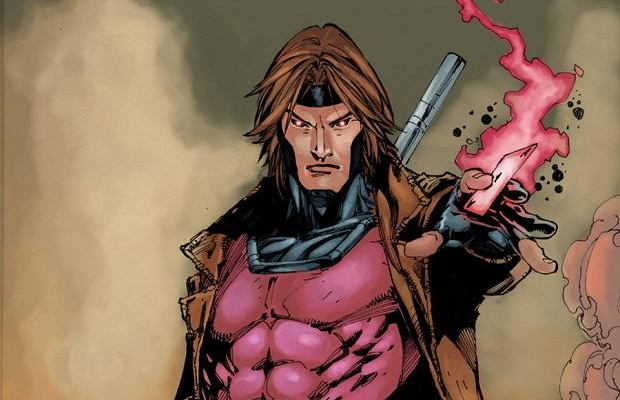 It looks like the next solo X-Men movie that doesn't star Hugh Jackman or Ryan Reynolds will still be awhile since it's been confirmed that the Channing Tatum as Gambit movie is delaying production again. The news was broken by THR, which reported director Doug Liman—who is attached to helm Gambit—would be moving forward with directing The Wall for Amazon Studios.
That film is a psychological thriller, as well as Amazon's first spec script purchase after it appeared on the 2014 Black List. But Liman only has time to take it on, because Gambit is delaying going in front of the cameras until near the end of 2016. Apparently, Tatum has recruited Red Carolin to pen another draft to the mutant superhero film. Carolin is Tatum's longtime producing partner, who also worked on the screenplays for Magic Mike and Magic Mike XXL.
The delay is also unsurprising up to a point since most recently we had heard Gambit was aiming to begin production in March 2016, which always seemed unlikely since the only major names cast thus far are Tatum as Remy LeBeau and Lea Seydoux (Blue is the Warmest Color, Spectre) as his Southern belle fatale, Bella Donna.
 Liman's presence still is a boon for fans since his previous film, Edge of Tomorrow, is something of a cult classic amongst genre fans. He also has had success with star vehicles in the past with Matt Damon in The Bourne Identity and the fateful meeting of Brad Pitt and Angelina Jolie on Mr. & Mrs. Smith. He also is the replacement for Rupert Wyatt (Rise of the Planet of the Apes), who was previously attached to Gambit before stepping away from the superhero genre (at least for the time being).
After the success of Deadpool this past February, perhaps there is some interest at Fox in allowing more freedom to mutant solo projects going their own wacky way? In any event, the next two X-Men movies are this May's X-Men: Apocalypse and The Wolverine 3, the latter of which is due in March 2017.