News
Gal Gadot Talks Brett Ratner's Exit from Wonder Woman 2
Gal Gadot clarifies Brett Ratner's departure from Wonder Woman 2, as well as everyone being on the same page at WB/DC.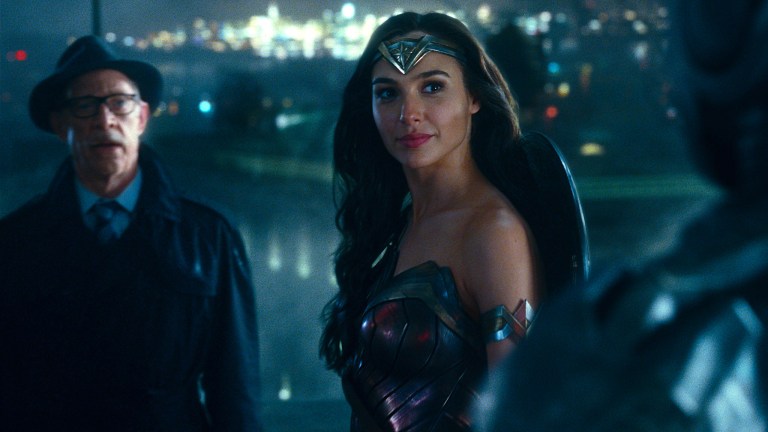 Gal Gadot is certainly having her moment in the zeitgeist and culture at large. Starring in the biggest movie of the summer, Wonder Woman, the actor who would be Diana Prince became an instant role model. And she is carrying on as the strongest aspect of this weekend's anticipated Justice League. Our review even states she owns the role now as securely as Robert Downey Jr. is Iron Man. So when rumors started up this weekend that Ms. Gadot was considering walking away from Wonder Woman 2 unless Brett Ratner is bought out by Warner Bros. from the production, the internet took notice. And applauded.
Indeed, there is something very Wonder Woman-esque about fighting the good fight for feminist ideals, which should include not having a man with numerous allegations of sexual misconduct as a co-financer of said feminist-influenced film. However, while appearing on The Today Show with Savannah Guthrie, Gadot clarified Ratner's exit from the DCEU, explaining that it already occurred well before Page Six's story about her taking a stand, as well as suggesting that everyone involved in the making of Wonder Woman 2 was on the same page, and there was no need to turn it into a demand.
"At the end of the day, a lot has been written about my views and the way I feel, and everyone knows the way I feel because I'm not hiding anything," Gadot said. "But the truth is there's so many people involved in making this movie and they all echo the same sentiments."
She added, "Everyone knew what was the right thing to do, but there was nothing for me to actually come and say, because it was already done before the article came out."
Ratner's company RatPac-Dune Entertainment had co-financed all the DCEU films before damning allegations came out against the filmmaker. Shortly afterward, Warner Bros. elected to not renew their contract with Ratner's company, which is due to expire in April 2018. However, Wonder Woman 2 is set to begin production next year, potentially before that date as well, so there was some ambiguity whether RatPac would be involved. Now there is not, as WB said about the reports over the weekend.
RatPac's final film regarding DC properties can be seen this weekend when Jusice League opens on Thursday evening.