Features
Friday Night Look Ahead to Next Week's Top 10 Comics (November 28, 2012)
Okay, we know, it's SATURDAY night. Blame it on the Thanksgiving hangover. But this is going to be a weekly Friday night look ahead to next weeks' most promising 10 ten comic books. Get excited!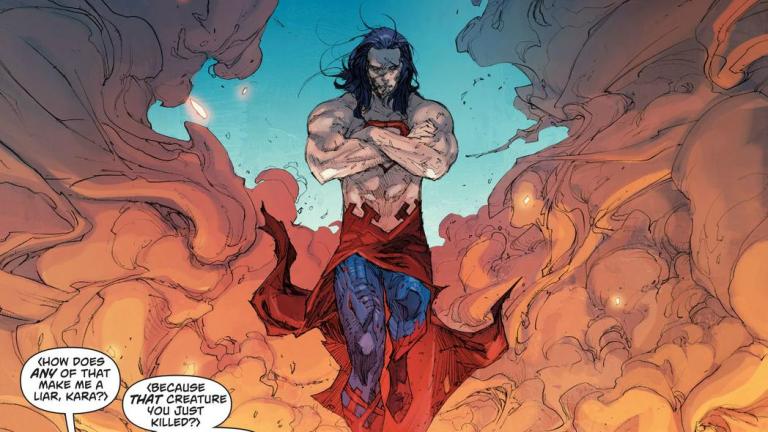 Last week brought us a slew of awesome new comic books, such as Clone and Comeback, along with some classic heroines such as Catwoman and Supergirl and some new age revivals of Iron Man and Indestructible Hulk.  Here are the comic books that you should be on the lookout for next week.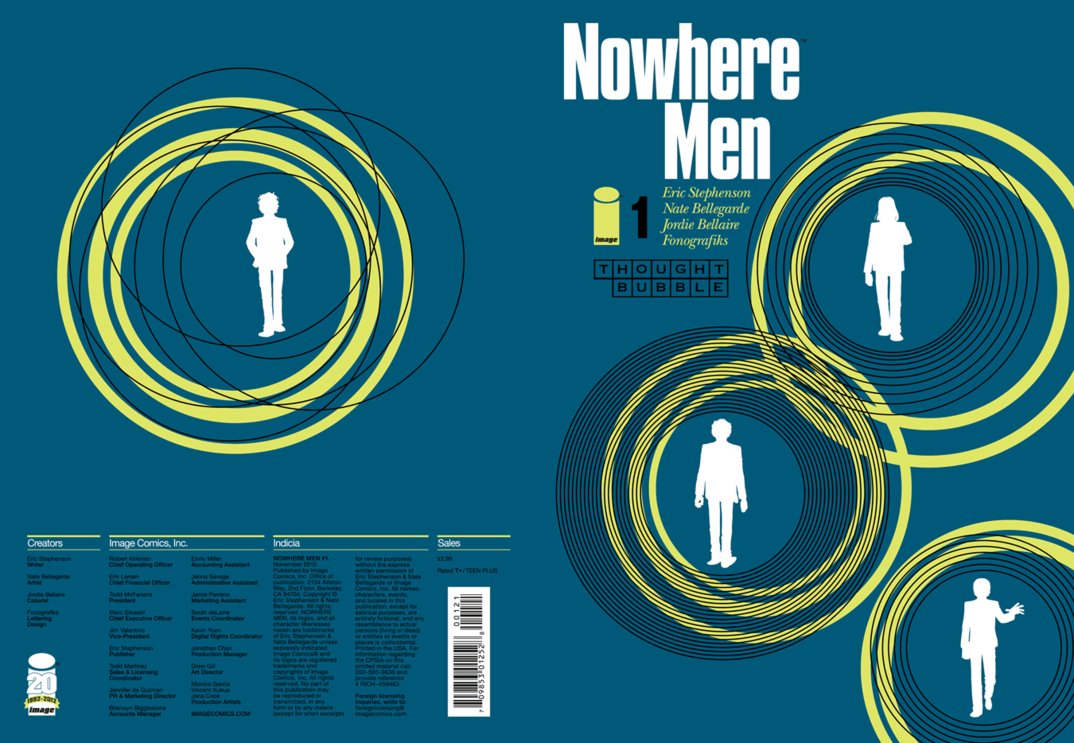 1.  Nowhere Men #1 (Image Comics)
Image Comics has continually come out with worthwhile series this year, including Revival and this week's Clone and Comeback. Their neverending new release schedule has brought us the most impressive lineup of comic books this year. It would be no surprise to find that Nowhere Men is a winner as well. It is written by Eric Stephenson and drawn by Nate Bellegarde and Jordie Bellaire. The comic book will follow four rock-star scientists and their good science versus bad science. The description on Image's website has a "but where did it all go wrong?" line in it, that really has me curious as to what kind of scientific discoveries could land these four men in hot water. Mad scientists, anyone?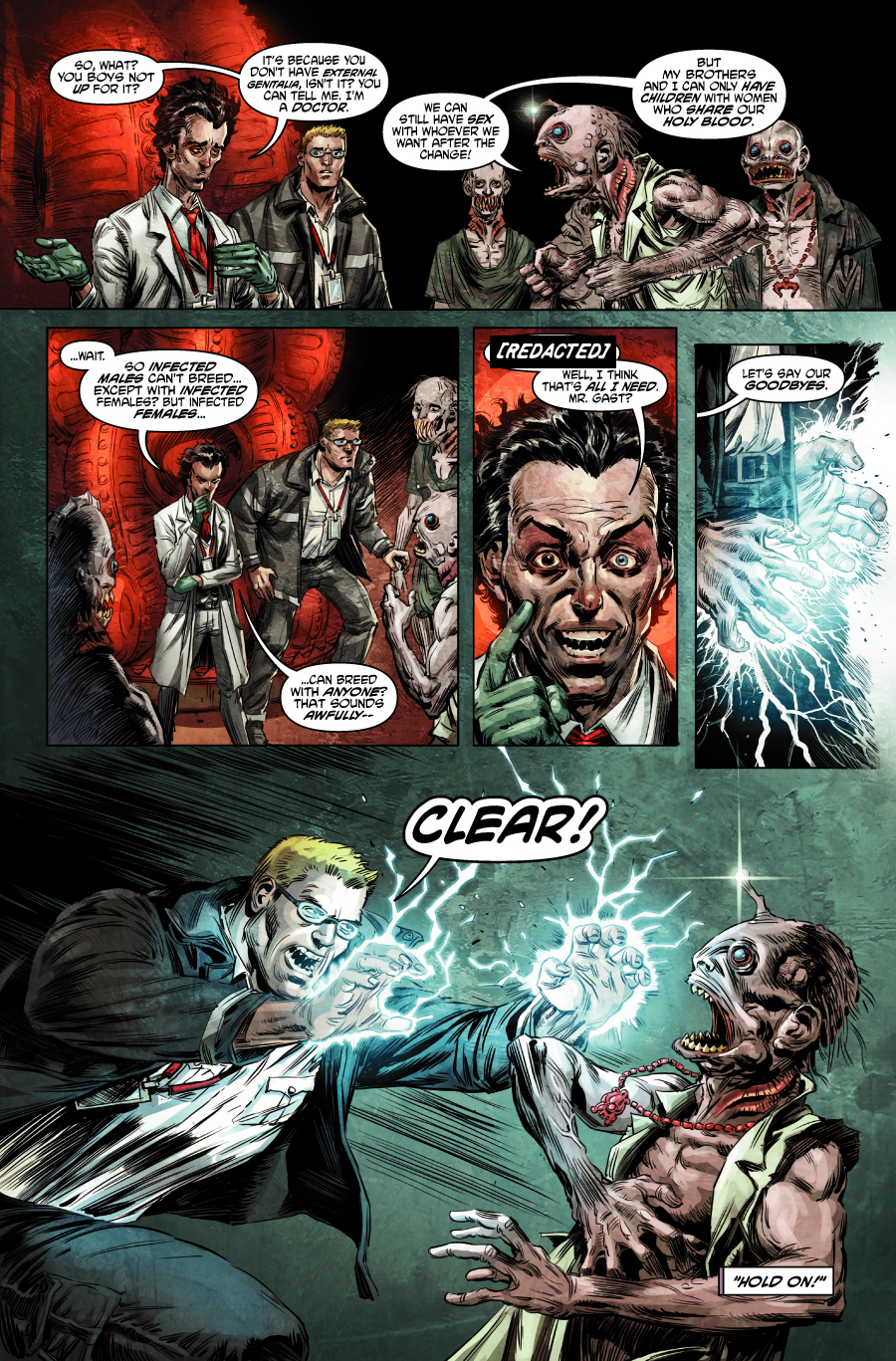 2.  Witch Doctor: Mal Practice #1 (Image Comics)
Another potential short run gem from Image Comics is Witch Doctor: Mal Practice. We have seen previews of this comic in the back of some Image issues (there's one after the ending of The Walking Dead #104) and it looks delightfully mad.  The story, written by Brandon Seifert (Witch Doctor) and drawn by Lukas Ketner (Witch Doctor) will follow Dr. Morrow, a world expert on supernatural diseases, who wakes up one morning not remembering anything from the previous night. Image Comics has been pushing this new series pretty hard for a good two months now, so we've got to assume that there is a reason. I am willing to bet my $2.99 that it is a ground breaking follow up to last year's Witch Doctor by the same author. Seifert's and Ketner's previous collaboration was wildly well received and we can only hope that this one closely follows in its footsteps.
3.  A+X #2 (Marvel Comics)
Avengers…check.  X-Men…check.  Zombies….check!  That's right–in this issue, we're told that Spider-Man and Beast take on hordes of zombies, while Iron Man, Kitty Pryde and Lockheed battle the Brood. Kaare Andrews' cover has Spider-Man riding on the back of Beast, so that's cool. Kaare Andrews has also written the issue, alongside Peter David. I am anxious to find out just where these zombies came from and who created them. The first Marvel team up of A+X was nothing short of awesome, so we can fully expect #2 to be just as action packed and you can't go wrong when you throw zombies into the mix!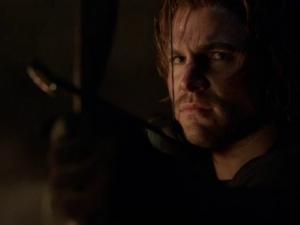 4.  Arrow #1 (DC Comics)
The comic book is written by the CW's Arrow creators Marc Guggenheim (Batman Confidential, Justice Society of America) and Andrew Kreisberg (Batman Confidential, Green Arrow and Black Canary), and contains artwork from the legendary Green Arrow: The Longbow Hunters creator Mike Grell, as well as other art from Jorge Jimenez (Deus Ex, Uncharted) and Sergio Sandoval (Deus Ex, Uncharted).  Mike Grell's cover looks grimm and dark and I would be pleased to see the comic re-up go into a darker direction (such as the TV show has). Although DC has made us wait until the middle of the season of the Arrow television series (which by the way, has been nominated for a People's Choice Award), we will still be just as excited to pick up the comic book.
5.  Batman: The Dark Knight #14 (DC Comics)
After being kidnapped and tortured by The Scarecrow (Batman's most underrated villain, in my opinion), Batman has broken free of his chains and is looking for vengeance against the Scarecrow. Last month's The Dark Knight #13 was one of the darkest moments we've seen in the series all year and we all thought that Batman had finally met his match. But he's proved us wrong yet again and returns to kick some Scarecrow butt. While the cover is not as cool looking as the cover for the #10 issue, David Finch has still captured our interest with the cover of #14, having Batman pushing down Scarecrow and what appears to be an explosion behind the two.  Gregg Hurwitz has done a fantastic job telling the story of The Dark Knight so far and I have no doubt that issue #14 will further show Hurwitz's delightfully dark side of the bat.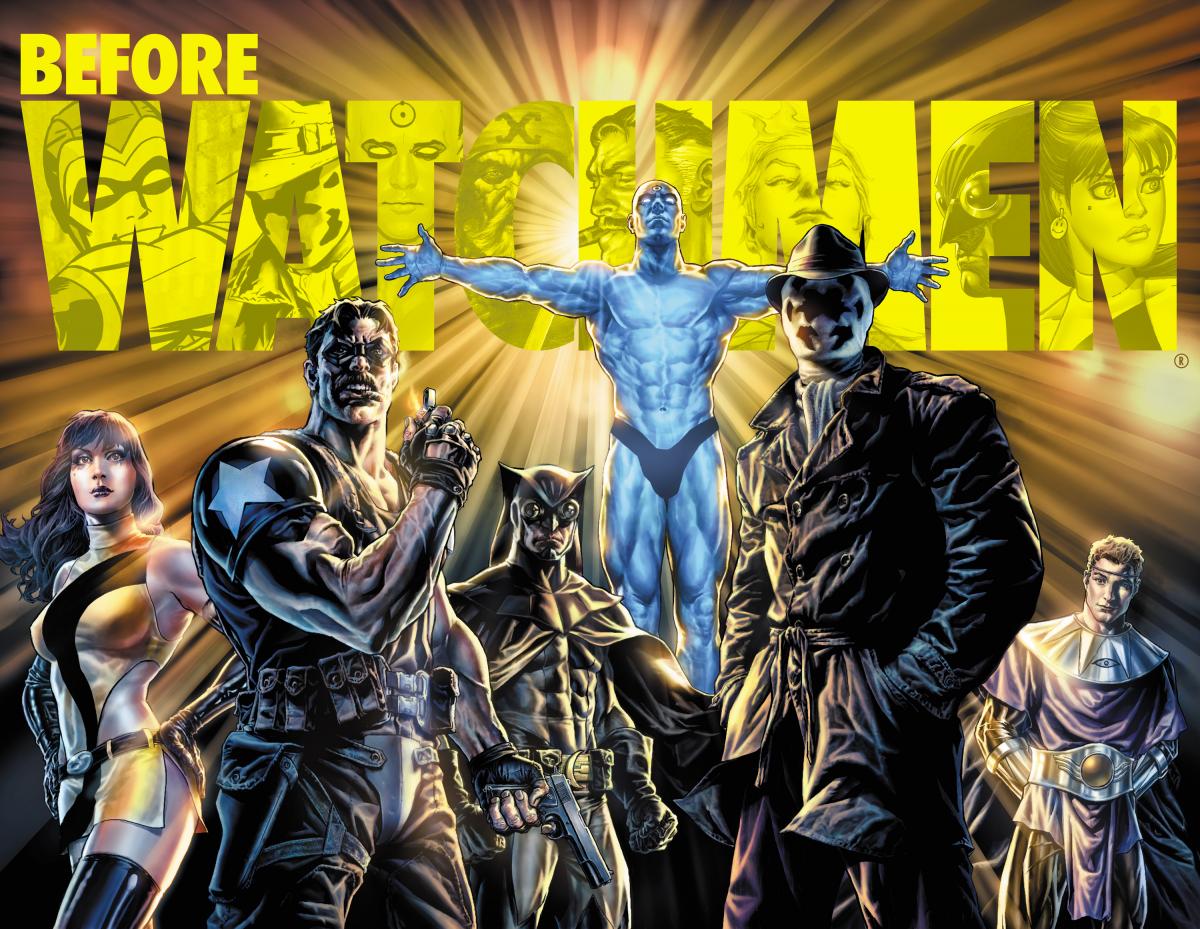 6.  Before Watchmen: Silk Spectre #4 (DC Comics)
We have all at least mildly enjoyed the numerous glimpses of the past of The Watchmen and Silk Spectre appears to be the best written and drawn storyline of them all. This sexy heroine's story is told by Darwyn Cooke (Before Watchmen, DC The New Frontier) and the artwork is Amanda Conner's (Terra, Supergirl, Power Girl). Conner's cover designs are seriously some of the best and most creative in the industry and issue #4's is just as creative as the first three. The artwork throughout the third issue was the star of the show and I look forward to seeing more!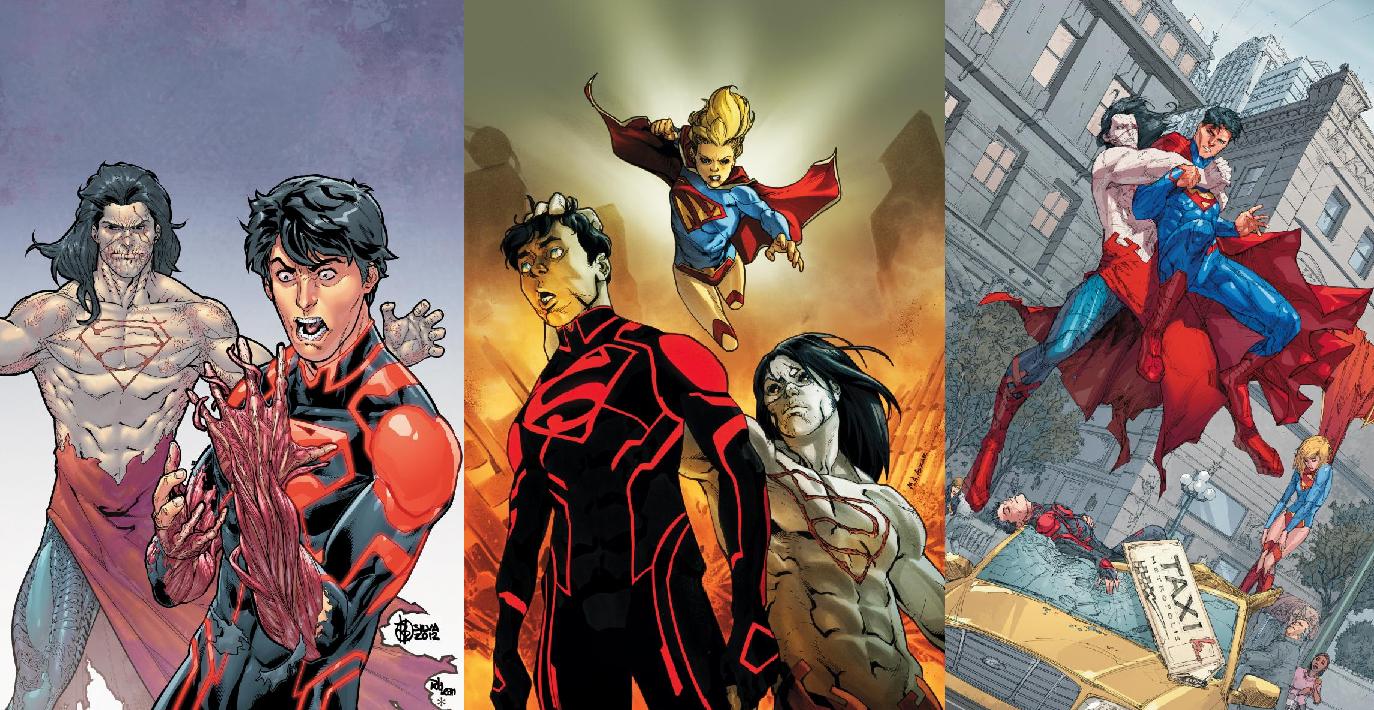 7.  Superman #14 (DC Comics)
A new Kryptonian foe faces off against Superman after doing so with Supergirl and Superboy in their respective issues #14. This new villain is known as H'El and right now is in possession of a badly disfigured Superboy. H'El has also greatly confused Supergirl, so we are not sure what her role in Superman #14 will be, if any. We do know that H'El is unlike anything that Superman has faced before; he is much more powerful. Superman #14 will continue the H'El on Earth storyline and I am curious to see just how powerful H'El is compared to Superman. Scott Lobdell (Gotham City Sirens, Manifest Eternity) is the writer behind this issue and he has been around for quite awhile now. Kenneth Rocafort (Red Hood and The Outlaws) is behind the artwork and cover design. We here at Den of Geek are curious to see if Lobdell and Rocafort can successfully tie Superman, Superboy and Supergirl together without requiring readers to view all three comics.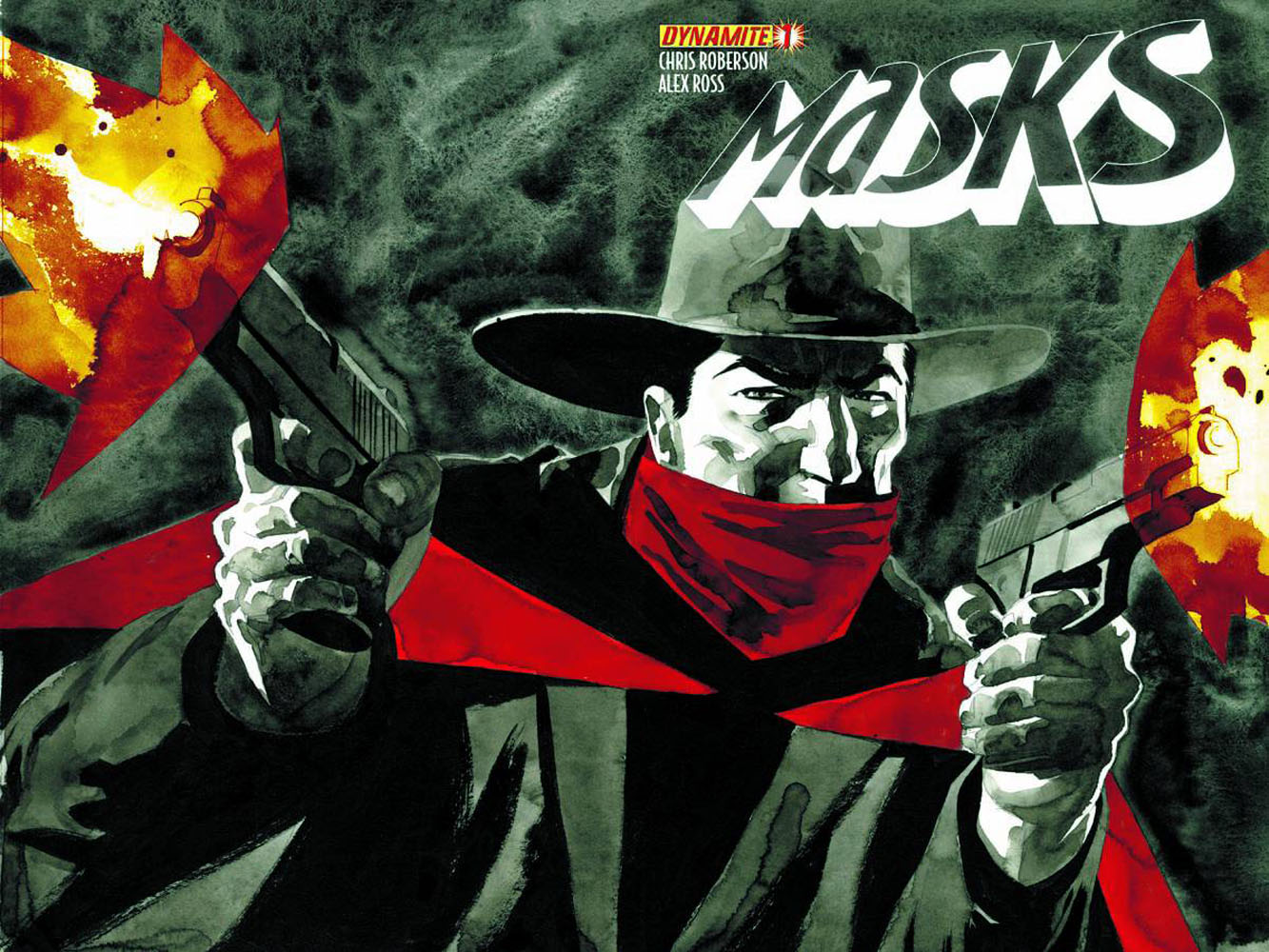 8.  Masks #1 (Dynamite)
This new series from Alex Ross (Astro City, Avengers Invaders) and Chris Roberson (Adventure Time, Cinderella Fables Are Forever, Elric the Balance) has The Shadow, The Green Hornet, Kato and The Spider all teaming up in this 1938 superhero throwback. We haven't seen anything too impressive come from Dynamite lately, but this new series has the feel of the Avengers or the Justice League, which is why we cannot wait to get our hands on it. We've seen a few of the pages and Alex Ross has drawn a fantastically stunning and colorful piece of art. Also, the cover looks completely awesome!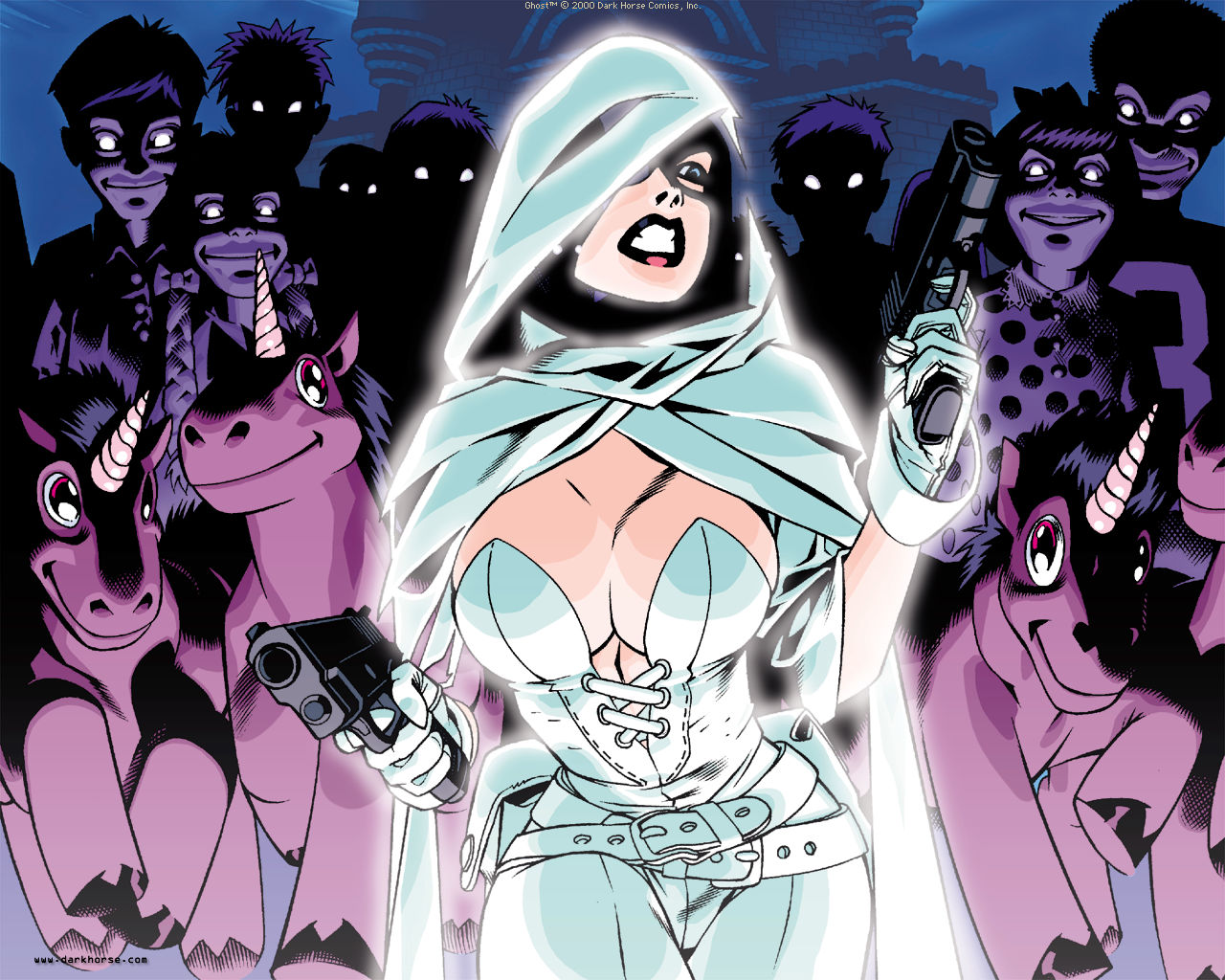 9.  Ghost #2 (Dark Horse Comics)
Kelly Sue DeConnick (Avenging Spider-Man, Captain Marvel) is responsible for bringing back Ghost to Dark Horse's forefront. In this issue, we are told that a new villain comes to the fore. It's a smart and witty comic and definitely grabbed my attention with the first two. Phil Noto (Angel and Faith), artwork designer, penciled an awesomely graphic comic. #0 and #1 were delightfully horrifying, and hopefully #2 lives up to the hype of the rest of the series so far.
10.  Batman Incorporated #5 (DC Comics)
Grant Morrison (Action Comics, Animal Man, Batman and Robin) is no stranger to Batman books. In fact, his creation of Batman vs. Robin was one of my favorite Batman storylines to date. Batman Incorporated #4 brought us into the middle of a war between Batman and Leviathan. Chris Burnham (Batman and Robin) also returns to the series as artist (we haven't seen him since Batman Incorporated #0). We here at Den of Geek love all things Batman, so this one is a must get based on that alone. It also helps that this issue will return to a futuristic Batman and the Batman of the future is a unique and cool story.