News
First Image of Ben Affleck as Batman in Batman vs. Superman
The first photo of Ben Affleck as Batman (along with the Batmobile) from Batman vs. Superman has arrived.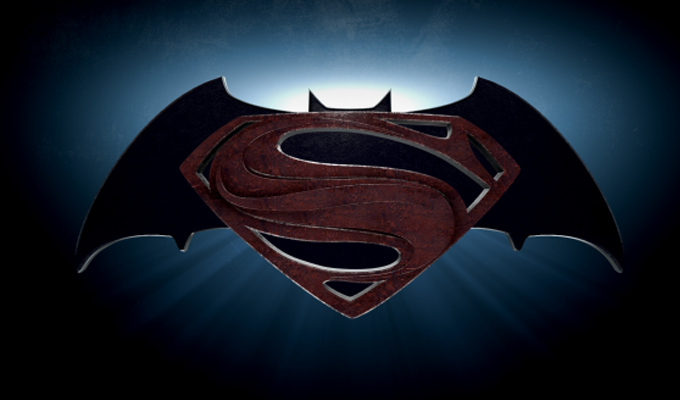 Does this qualify as an "official" image? While not the kind of full color publicity photo that Warner Bros. usually likes to release, Batman vs. Superman director Zack Snyder has unveiled our first look at Ben Affleck as Batman in this image he took on the set.
See for yourself: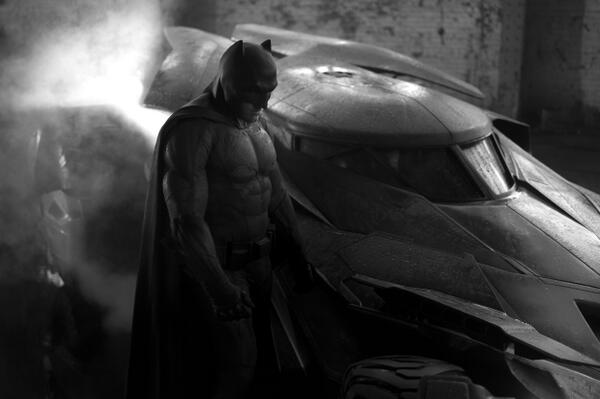 The image, like yesterday's tease of the Batmobile, was revealed via Zack Snyder's Twitter account:
— ZackSnyder (@ZackSnyder) 
May 13, 2014
It had initially been hinted that we would see a more drastic departure from cinematic batsuits of the past, but clearly that isn't the case. The short ears on the cowl (the shortest since the Adam West days) and larger bat symbol on his chest are definitely a nod to The Dark Knight Returns. That is recognizably Ben Affleck under the hood, although he's certainly bigger than we've ever seen him. Obviously, we can't see anything as far as colors go, but it may have some more subtleties to it than the straight black of the Christopher Nolan films. There's still enough room for this to be a black/grey scheme like we see in the comics and Arkham video game series, as well.
As with most superhero movie costumes, the key here will be to see how Mr. Affleck and/or his stunt doubles can actually move in the costume. The bat-suits made famous by Christian Bale (not to mention Michael Keaton and others) were heavy, rubberized affairs that severely limited the range of motion of the actors. Batman needs protection, but he also needs to convince audiences that he can get around effectively. There is a certain "lived in" feeling to this version of the suit, though, and that might indicate a softer material than what we've seen before.
The Batmobile is quite a beast. Certainly sleeker than what we've seen in the most recent Batman films, but plenty intimidating.
Batman vs. Superman is now clearly well underway. We're willing to bet that Mr. Snyder and Warner Bros. will release official photos of other key players before they can get snapped by spies as filming goes on. It opens on May 6th, 2016. You can read everything we know about the project so far right here.
Like us on Facebook and follow us on Twitter for all news updates related to the world of geek. And Google+, if that's your thing!