News
EXCLUSIVE: Sinister Six and Venom Movies Will Arrive Before Amazing Spider-Man 4
2018's Spider-Man movie will not be The Amazing Spider-Man 4, and will be either Sinister Six or Venom.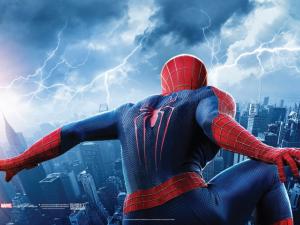 We've just come out of an interview with The Amazing Spider-Man 2 producers Avi Arad and Matt Tolmach, and they've filled us in on the future plans for the Spider-Man series. We'll have the full interview for you next week, but before that, they had some sizeable news on the scheduling of the Spider-Man series.
What they told us came about when we asked what the plan was when director Marc Webb departs The Amazing Spider-Man series. Webb has confirmed he'll direct The Amazing Spider-Man 3, which has been announced for May 27th 2016. But he's also definitely ruled himself out of The Amazing Spider-Man 4, which Sony had long ago given a release date of Friday 4th May 2018.
Matt Tolmach just told us though that things are changing. Since those dates were announced, Sony announced that Venom and Sinister Six spin-off films are in development (with Drew Goddard confirmed now to direct the latter). And Tolmach told us that we will now be seeing those before we see The Amazing Spider-Man 4.
In Tolmach's words, "Before we know what we do with Spider-Man 4, we're going to do Sinister Six, Venom and Spider-Man 3. There is going to be a lot of crossover in those movies. So we're just not at Spider-Man 4, because we still have a whole other Spider-Man movie and two other movies. So we don't know yet what [Spider-Man 4] is going to be"
We did get extra clarification, and Tolmach confirmed that the May 2018 release date is for a Spider-Man movie, but not necessarily an Amazing Spider-Man movie.
In short: whilst The Amazing Spider-Man 3 is scheduled still for 2016 (although even that might alter, given what Tolmach said), two more films in the Spider-Man universe will be released before The Amazing Spider-Man 4 comes along. And one of those new films is now looking very likely to take the May 2018 release date instead. 
Like us on Facebook and follow us on Twitter for all news updates related to the world of geek. And Google+, if that's your thing!