News
Exclusive Look At Mighty Morphin Power Rangers #45
The Omega Rangers take on Zedd in these exclusive pages from Boom's Mighty Morphin Power Rangers #45!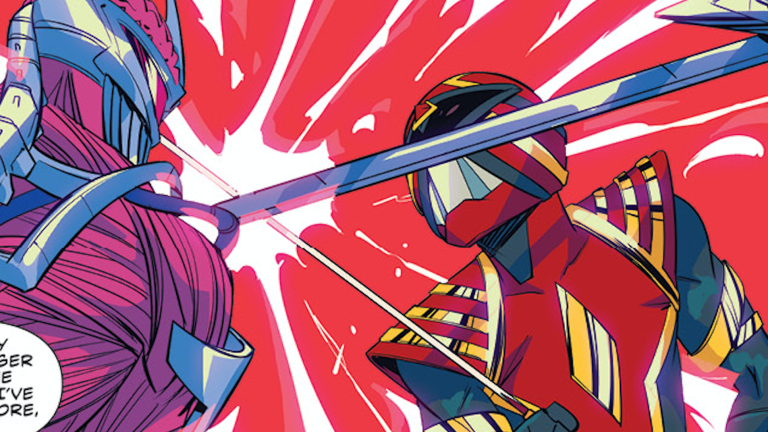 The Power Rangers comics are on fire right now. Both Go Go Power Rangers and Mighty Morphin Power Rangers are the best they've ever been and it looks like they'll only get better from here! Below we have an exclusive look at several pages from Mighty Morphin Power Rangers #45, coming November 27 from BOOM! Studios.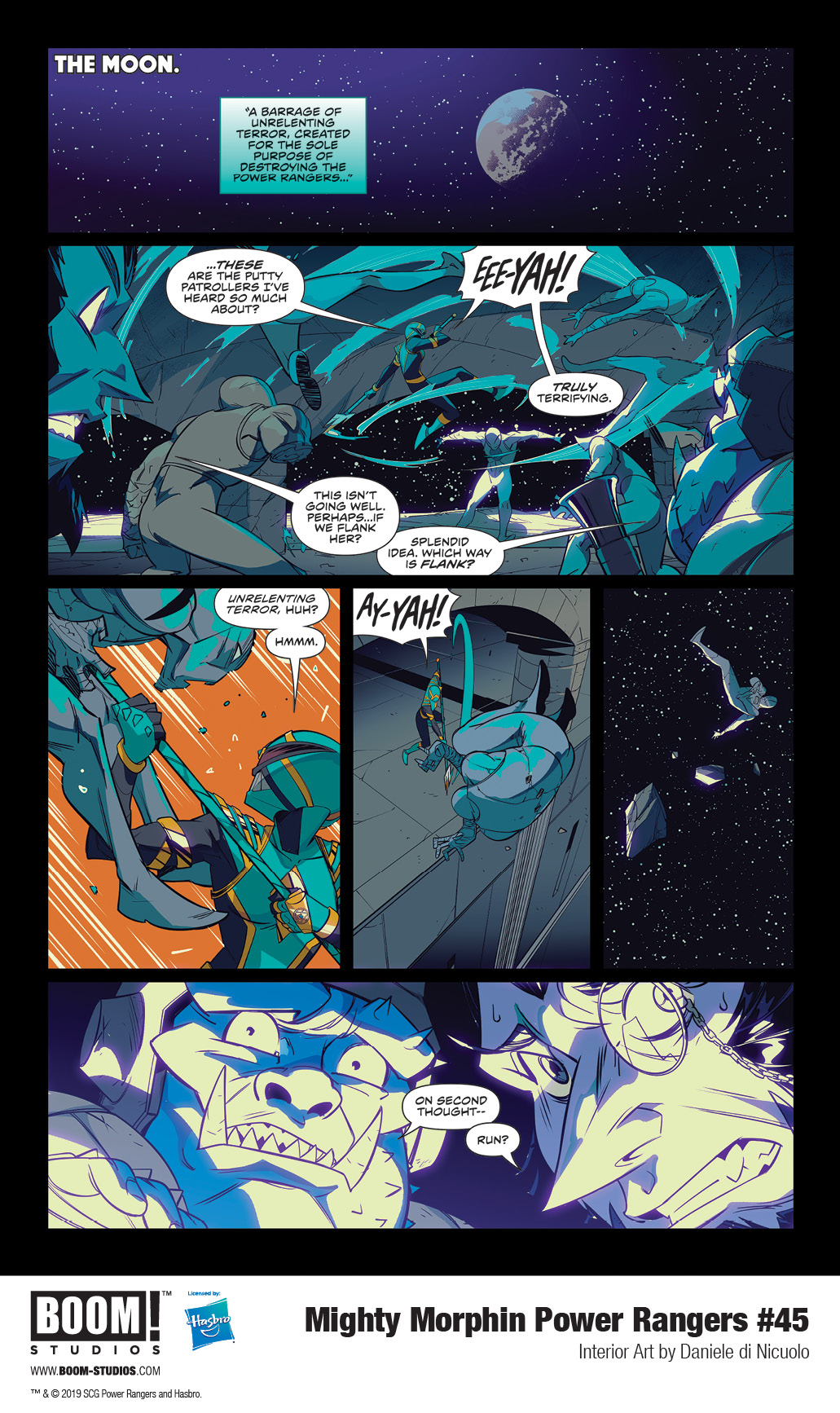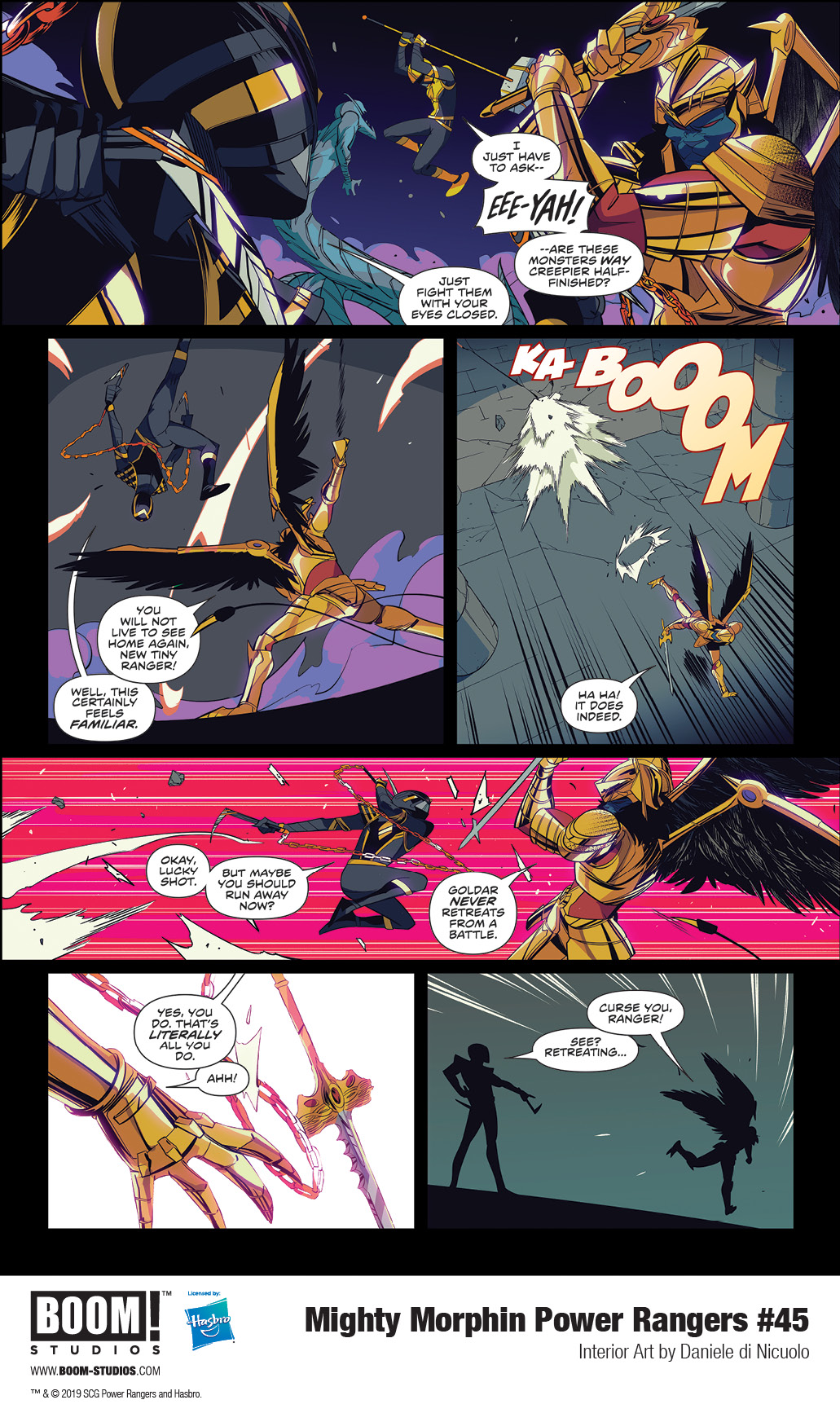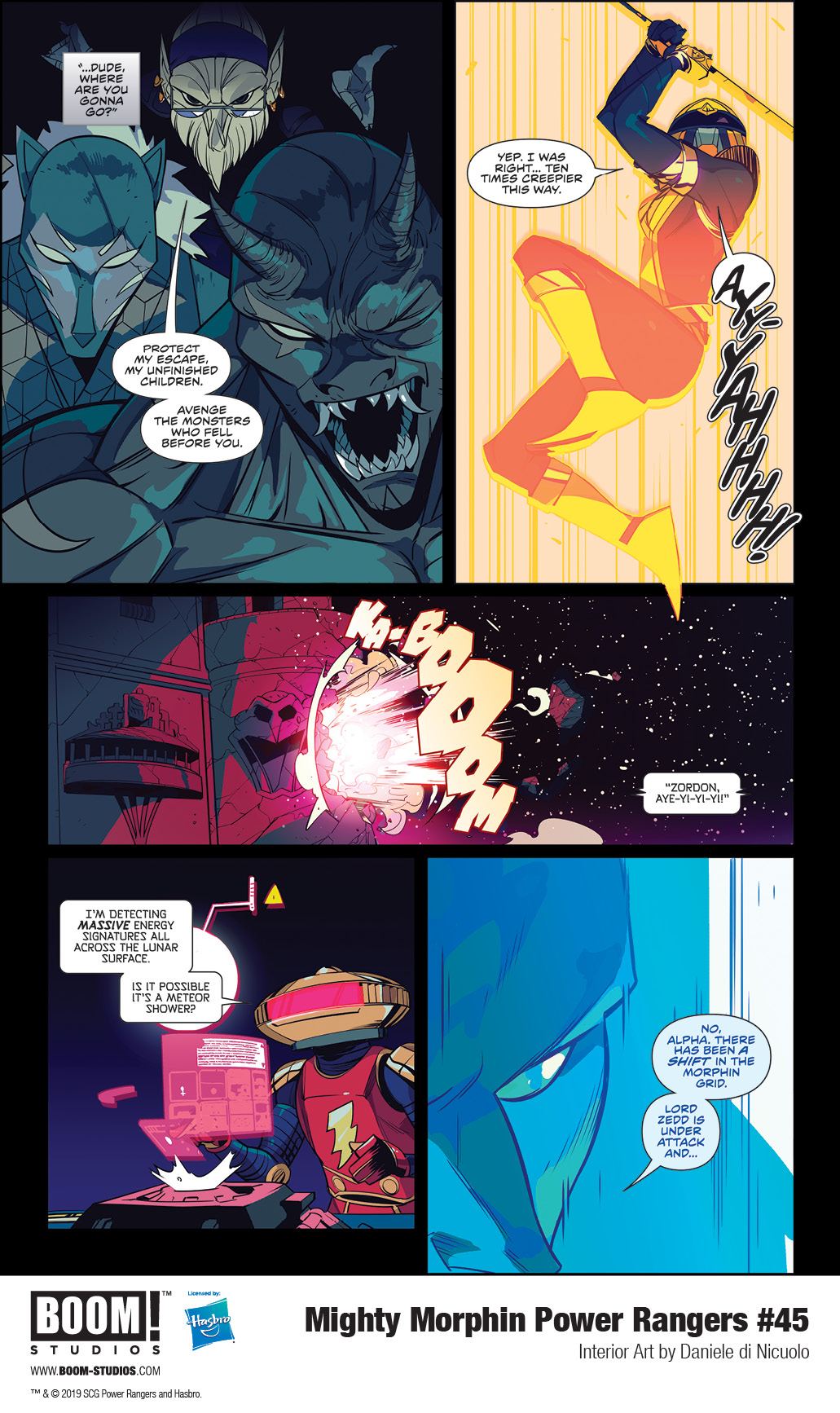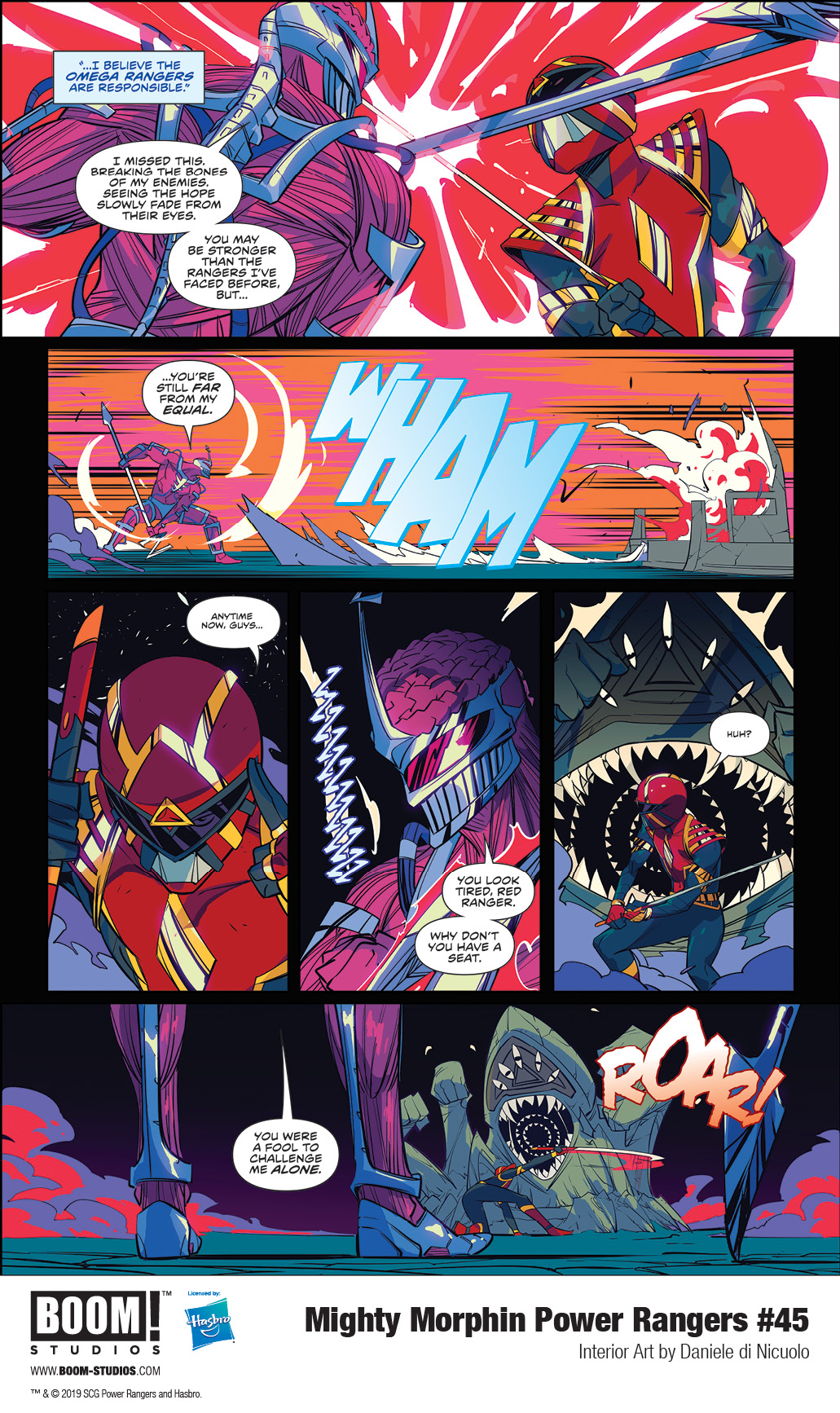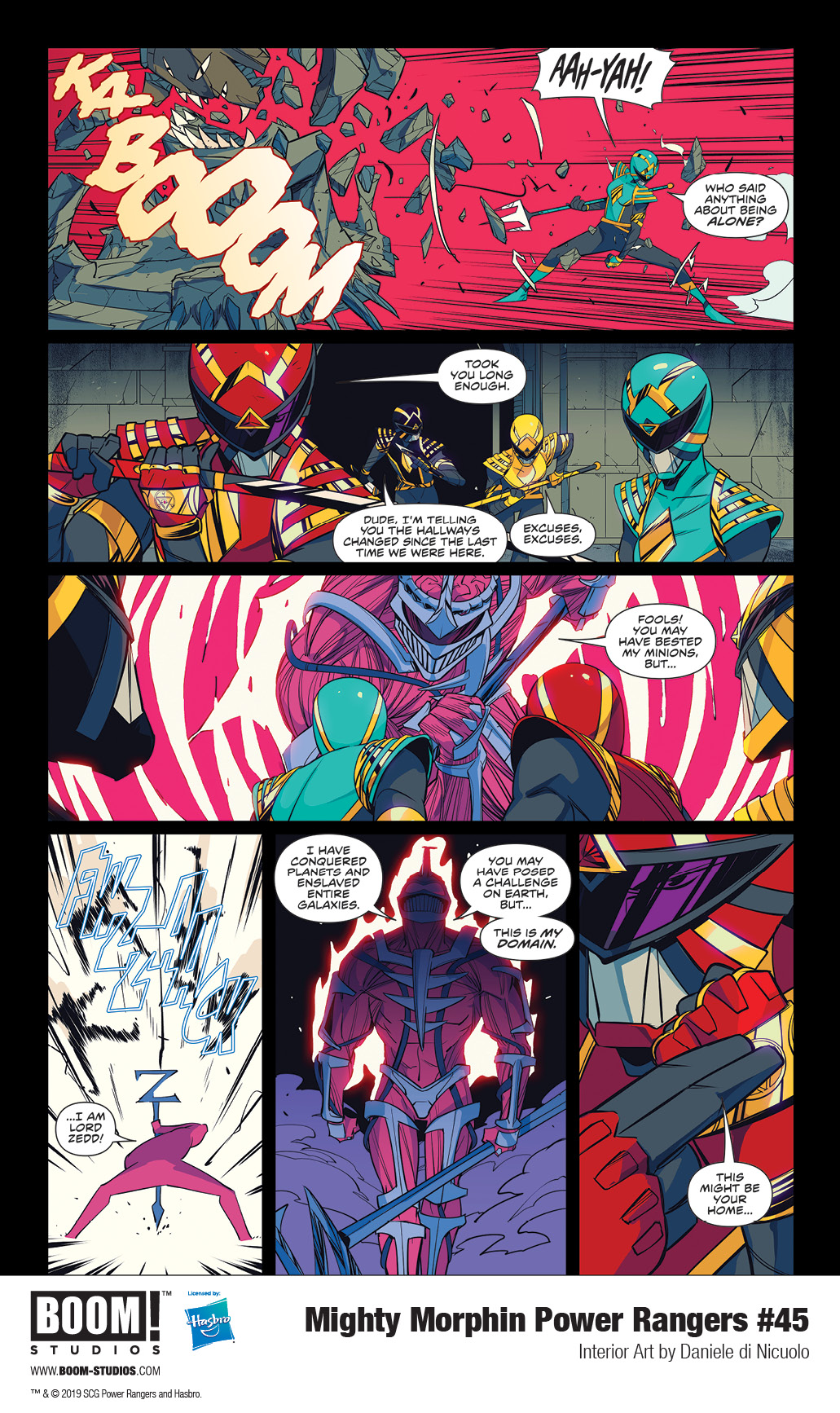 It's easy to forget but in the TV series the Rangers hardly ever battled against Lord Zedd directly. Sure there was that one battle with Tommy everyone remembers but he rarely took them head on. Seeing him battle Omega Red directly is already awe inspiring and we can't wait to see what happens next. What fearsome powers is Zedd hoarding?
Well we shouldn't get totally distracted by Zedd. After all, we also have Finster sicking half formed monsters at the Rangers. Like many of the best parts of these comics, it's deceptivly simple. Of course Finster would do that and that's why it's great! It's taking concepts the shows never played with (but always could have) and just karate chopping you in the face with perfection. These comics are everything Power Rangers can and should be.
read more: Power Rangers: The Psycho Path is the In Space Comic You've Been Waiting For
Below you can find the official description for issue #45!
After saving their former teammates on Earth, the ALL NEW OMEGA RANGERS decide to take the fight to Lord Zedd! But as they battle evil forces on the moon, it's Jason—now the Red Omega Ranger—who must face Lord Zedd alone! No matter who wins, nothing will ever be the same for any Power Ranger ever again.
And we've got covers! MMPR #45 will feature a main cover by Jamal Campbell (Naomi), as well as a special foil variant of the iconic Helmet Covers featuring the Black Ranger by fan favorite artist Goñi Montes (Sandman Universe), a collectible Trading Card variant cover by Kris Anka (Runaways), an exclusive Story Variant cover written by Ryan Parrott and illustrated by Dan Mora (Buffy the Vampire Slayer), and more!  
We've got a few of those covers below.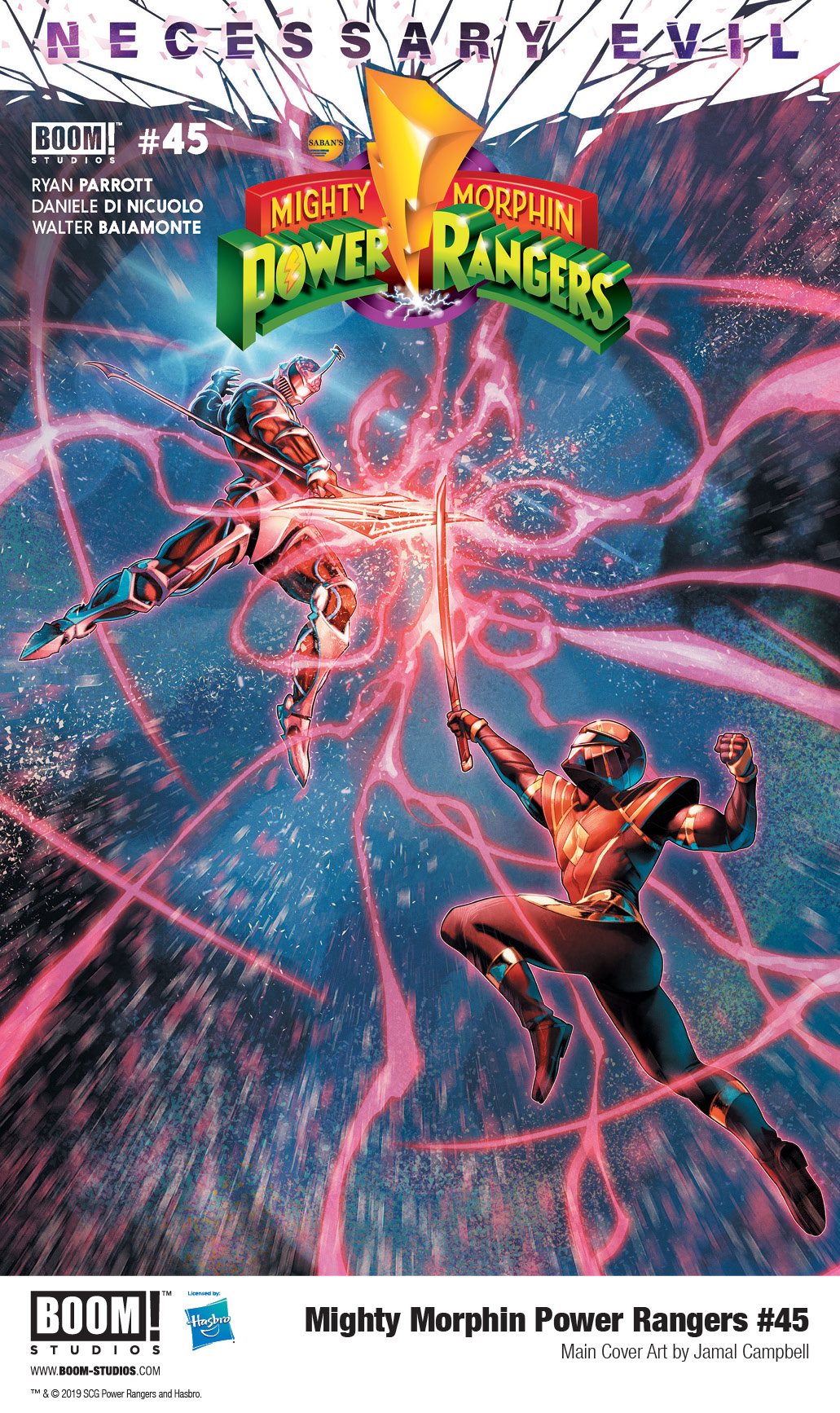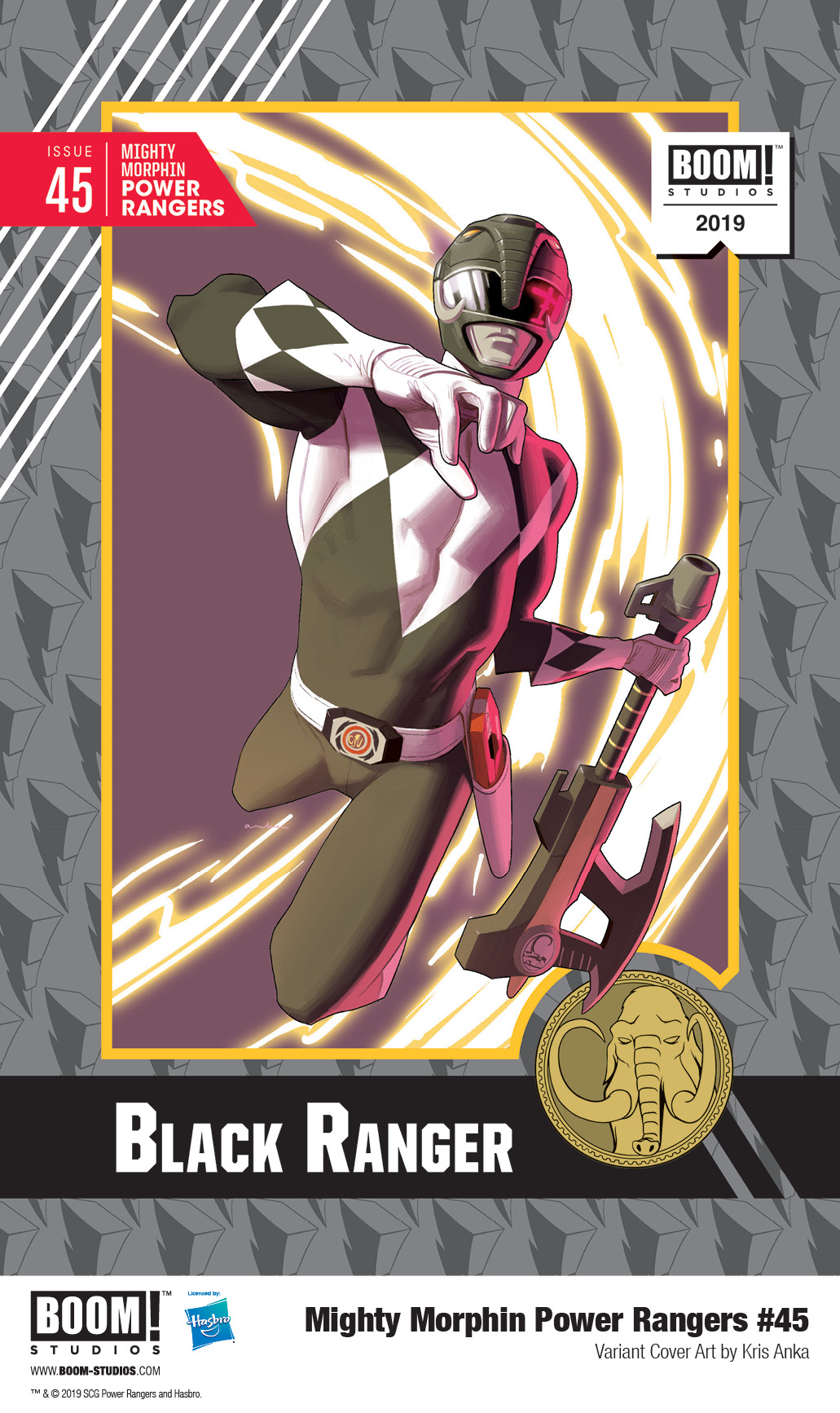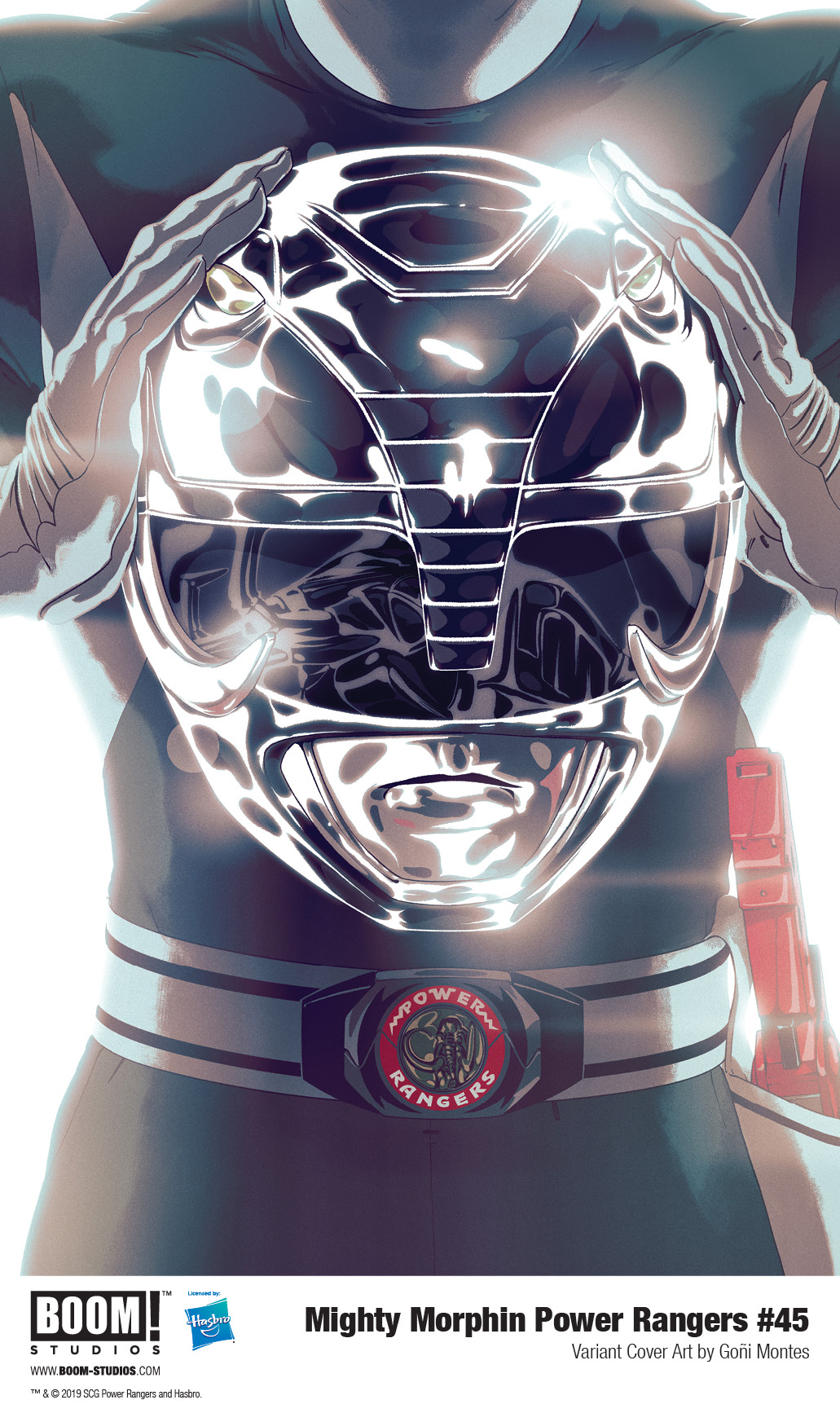 Keep up with all our Power Rangers Beast Morphers news and reviews here!
Shamus Kelley is a pop culture/television writer and official Power Rangers expert. Follow him on Twitter! Read more articles by him here!