News
Exclusive First Look at Batgirl & The Birds of Prey #12
Catwoman joins with Batgirl and the Birds of Prey for a Calculator heist story in this week's issue!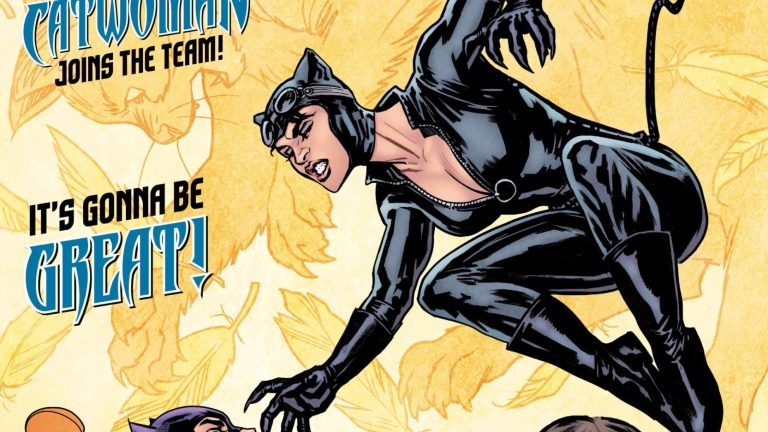 Normally, rooting around in recently retconned continuity is a recipe for disaster. I know most of us don't want to accept "because comics" as an explanation for major changes. But the Bensons have been doing a good job of adding layers to Batgirl, Huntress, and Black Canary's world while moving background info around so it fits the Rebirth world.
Calculator is a weirdly classic Batgirl/Oracle villain, the kind of character no one ever clamors for, but is great when handled right, and he's been handled very well here. Roge Antonio's art is fun and energetic, and Allen Passalaqua's colors are a great fit for the tone of the book.
DC Comics sent along an exclusive first look at the upcoming Batgirl and the Birds of Prey#12. Here's what they have to say about the issue:
BATGIRL AND THE BIRDS OF PREY #12 Written by JULIE BENSON and SHAWNA BENSON Art by ROGE ANTONIO Cover by YANICK PAQUETTE Variant cover by KAMOME SHIRAHAMA "SOURCE CODE" part two! Oracle crossed half the criminal underworld in his early years—and now, he's caused a black cat to cross the Birds of Prey's path! Catwoman's been waiting for a chance to get her claws on this guy for a while…but at this point, do the Birds even want to stand in her way?
Check it out!