News
Event Leviathan Puts DC's Clandestine Operatives in the Spotlight
Event Leviathan #1, the first chapter of the new DC crossover, kicks off by destroying the entire clandestine DC community.
One of the greatest Suicide Squad stories of all time is "The Janus Directive." The crossover ran in 1989 between Suicide Squad, Checkmate, Manhunter, Firestorm,and Captain Atom. Over the course of 12 chapters, it pulled in most of the clandestine superhero services in the DC universe for Amanda Waller's incredibly intricate mole hunt. In the process, the Squad, Checkmate, Peacemaker, Firestorm, Captain Atom, the CBI (the in-universe analogue for the CIA), and Force of July (a sort of knockoff Freedom Fighters that are more…company men, for lack of a better term) all get into it with each other until Waller reveals that she's been manipulating them all to stop Kobra from taking over the world.
I bring this up because from what I've seen in Action Comics and in this preview of Event Leviathan #1, I think it might also be Brian Michael Bendis' favorite Suicide Squad story.
Besides being terrific to look at, one of the best things that Event Leviathan is doing is bringing the clandestine world of the DCU back to the forefront. The John Ostrander/Kim Yale/Luke McDonnell run that created the modern Suicide Squad is one of my favorite comics of all time, and just about everything that's come out of it or homaged it – from Suicide Squad: Hell to Pay to Michael Jai White being cast as Bronze Tiger in Arrow to the new season of Young Justice to Michel Fiffe's Copra – has shown why it's so beloved. The fact that we are 30 years down the road but it keeps coming back around in such great ways shows not only the quality of the original material but how impactful it was.
And it's not just the Squad that was great. At various times, Checkmate and Manhunter have been integral to the broader DC continuity and the subject of some incredible comics. Greg Rucka and Jesus Saiz's post-Infinite Crisis Checkmate series (spinning out of the better-than-it-had-any-right-to-be OMAC story from that era) was Rucka's espionage work at it's peak. Kate Spencer's turn as Manhunter (at the hands of Marc Andreyko and Jesus Saiz again) is beloved, but Mark Shaw's run as the titular character from the '80s is another under the radar fun comic from that era.
read more: How Event Leviathan Brings Mystery and Espionage Back to the DC Universe
It's no coincidence that all this stuff is coming back. Spencer's Department of Extranormal Operations was blown up by Leviathan, and she's all over the advertising for Event Leviathan. Bendis himself has been tweeting up a ministorm about the Rucka Checkmate book. These are all great signs.
So is, of course, this preview that DC sent us. The crossover starts here with Batman and Lois Lane meeting up in the shell of the now-dead ARGUS trying to figure out what's going on with Leviathan. Here's the official word from DC…
"The groundbreaking and always-inventive team of writer Brian Michael Bendis and artist Alex Maleev (Jinxworld's SCARLET, Marvel's Daredevil) reunite on a mystery thriller that stretches across the DC Universe and touches every character from Batman to Superman to the Question to Talia al Ghul. With startling ease, a newly dangerous and aggressive Leviathan wipes out all its competition and now turns its sights to molding the world into its vision of order. Can the new threat's growth be stopped…and who's guiding its new agents of chaos?"
Art is provided by Alex Maleev, and there's just something so right about seeing him draw Batman in rubble. Take a look.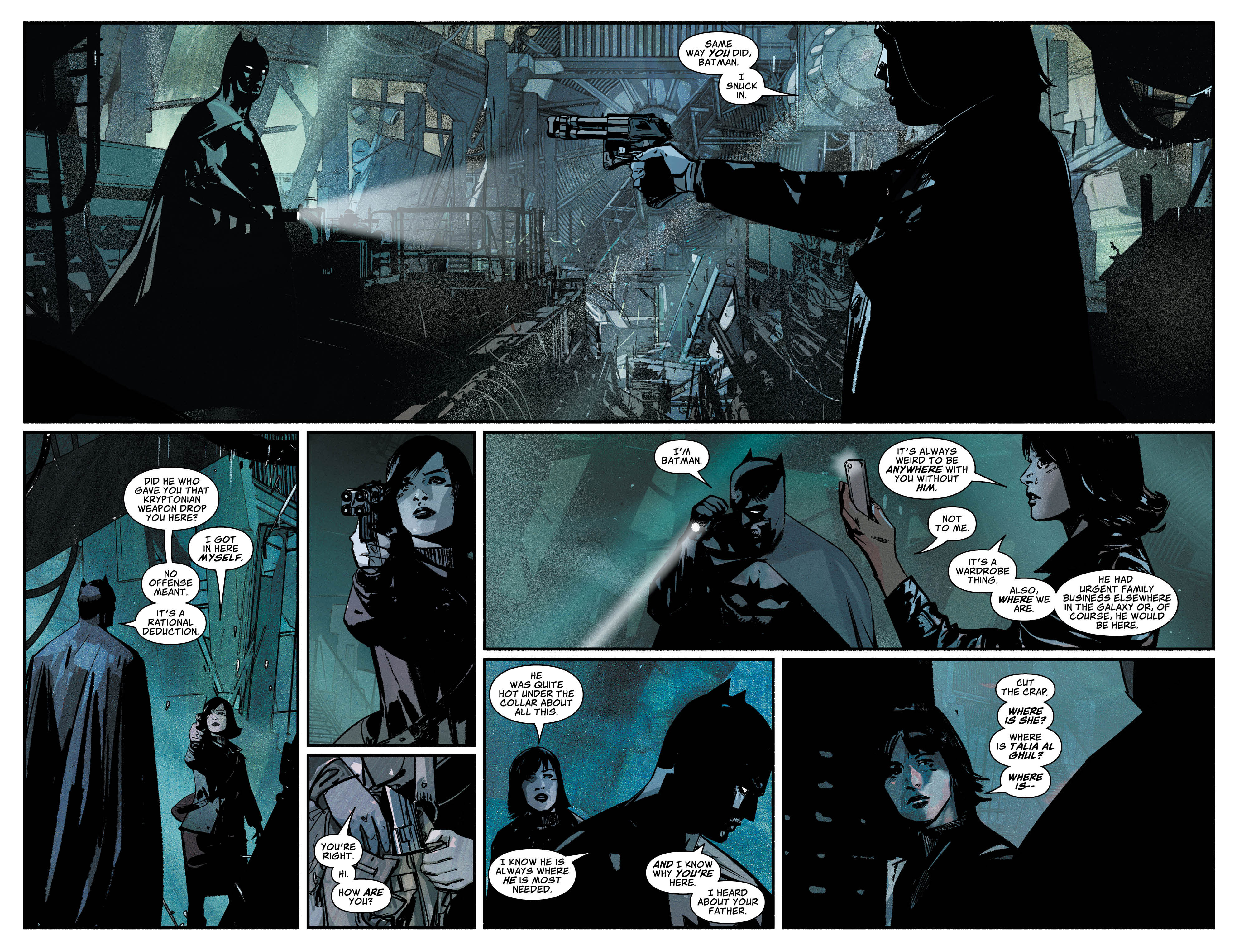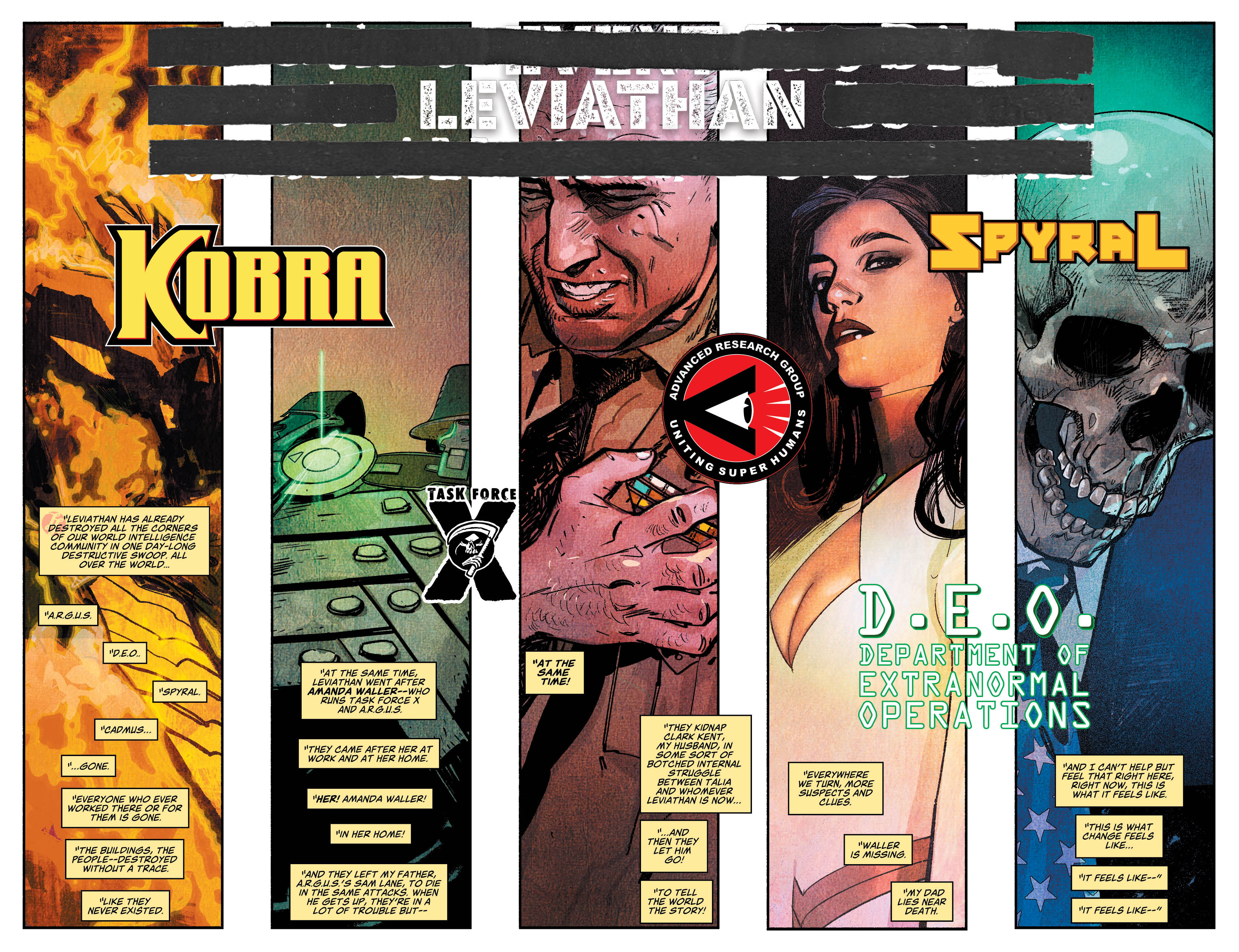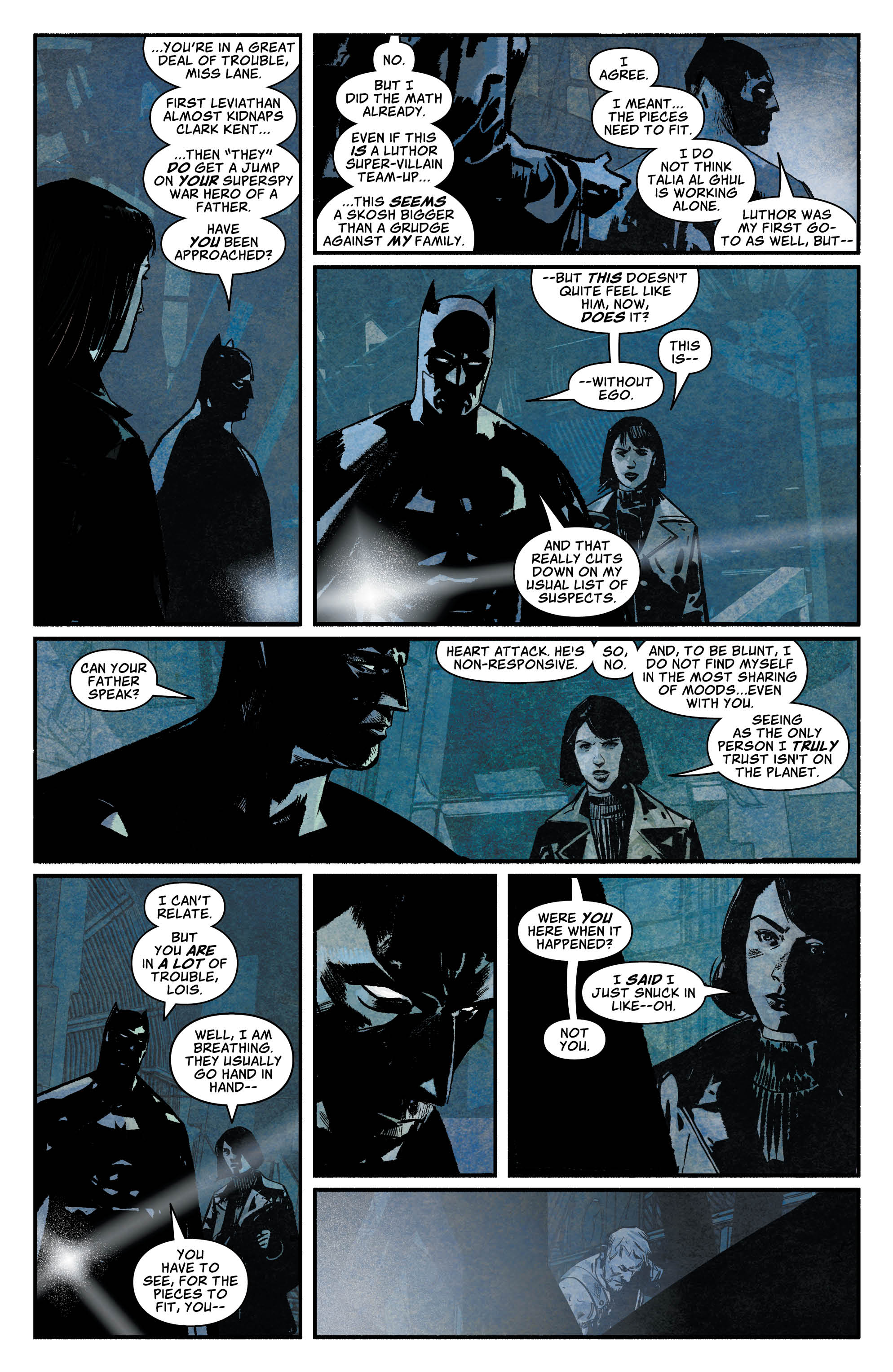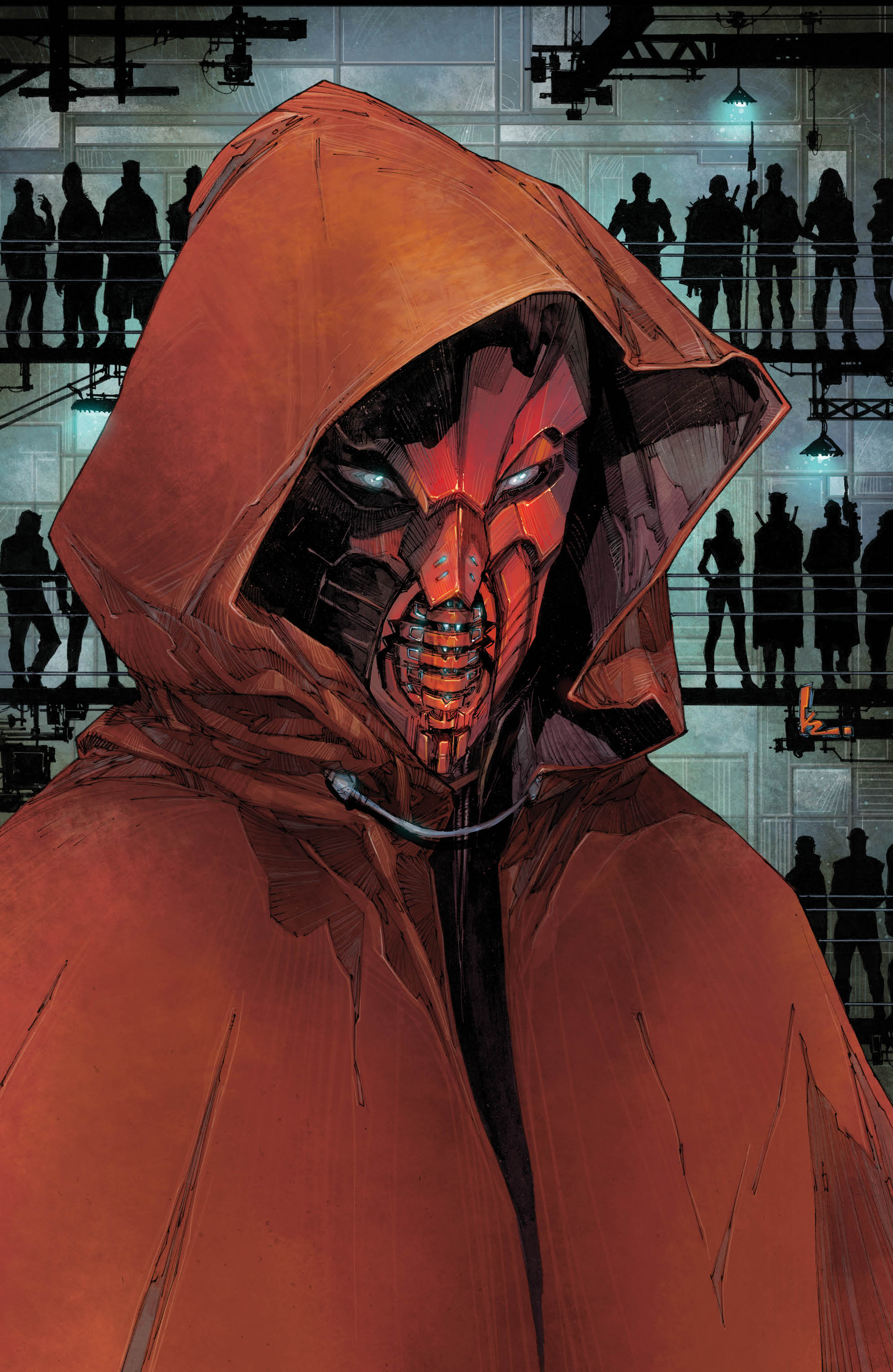 Event Leviathan #1 is on sale this Wednesday.