Features
Eisner Awards 2017: Our Favorites
The Eisner Awards are happening at SDCC 2017. Here our favorites from this year's deserving crop...
This article was originally published in the Den of Geek SDCC Special Edition Magazine. Click here to view the full issue!
The Eisner Awards, comics' most prestigious honor, are set to be handed out at San Diego Comic Con, and as we always do, Den of Geek is here to predict some of the winners. With barriers to access lower than ever for comic creators, this year brings a glut of deserving honorees, but some stand higher than the rest, and we're here to tell you who we think is likely to win.
As always, Den of Geek does not condone gambling and is often wrong so please, for the love of all that's holy, don't use this as a betting guide.
Best Continuing Series
Astro City, by Kurt Busiek and Brent Anderson (Vertigo/DC)

Kill or Be Killed, by Ed Brubaker and Sean Phillips (Image)

The Mighty Thor, by Jason Aaron and Russell Dauterman (Marvel)

Paper Girls, by Brian K. Vaughan and Cliff Chiang (Image)

Saga, by Brian K. Vaughan and Fiona Staples (Image)
Paper Girls won best new series last year, and Jason Aaron cleaned up at the awards, so I'm guessing this one comes down to Kill or Be Killed and Astro City. The latter is experiencing something of a revival, with critics saying it's as good or better than it's ever been. That's a high bar for a book that has been almost universally great for 100 issues. I think this is a little bit lifetime achievement award, a little bit "wow this book is really great," and Astro City is the winner.
Best Limited Series
Archangel, by William Gibson, Michael St. John Smith, Butch Guice, and Tom Palmer (IDW)

Briggs Land, by Brian Wood and Mack Chater (Dark Horse)

Han Solo, by Marjorie Liu and Mark Brooks (Marvel)

Kim and Kim, by Magdalene Visaggio and Eva Cabrera (Black Mask)

The Vision, by Tom King and Gabriel Walta (Marvel)
Han Solo is arguably the best limited Star Wars series since they moved back to Marvel, and Archangel is awesome, distilled Gibson. But The Vision is one of the best, most intense comics of any genre I've ever read. Tom King, Gabriel Walta, and Jordie Bellaire told a story that was a little bit Sergio Leone, a little bit American Beauty, a little bit West Coast Avengers. If I had done capsule reviews while this was coming out monthly, every single one of them would have been "That was pretty messed up, dude." The Vision wins by a lot.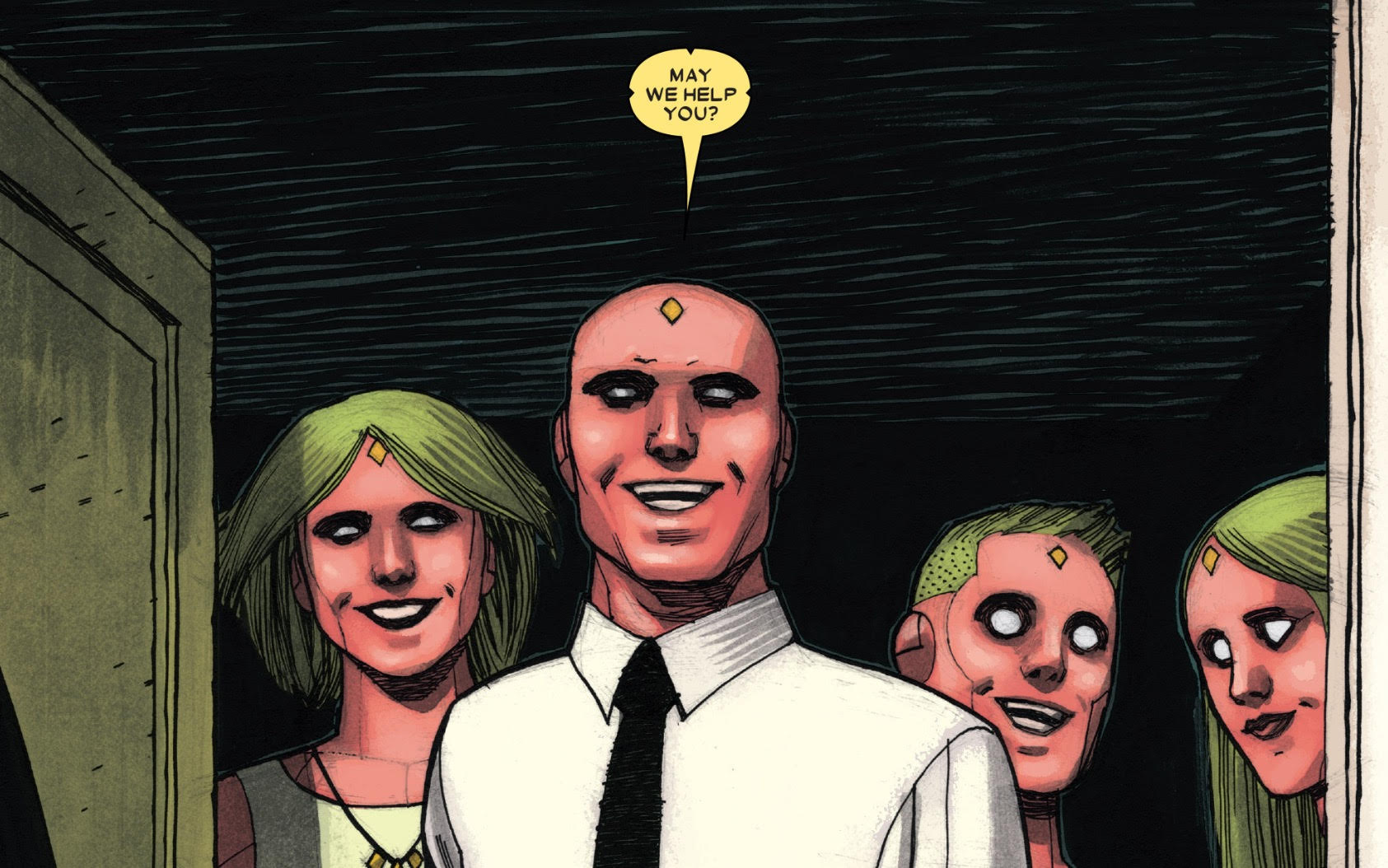 Best New Series
Black Hammer, by Jeff Lemire and Dean Ormston (Dark Horse)

Clean Room, by Gail Simone and Jon Davis-Hunt (Vertigo/DC)

Deathstroke: Rebirth, by Christopher Priest, Carlo Pagulayan, et al. (DC)

Faith, by Jody Houser, Pere Pérez, and Marguerite Sauvage (Valiant)

Mockingbird, by Chelsea Cain and Kate Niemczyk (Marvel)
This is a really tough one to pick. There isn't a single book that's less than excellent in this entire batch. Deathstroke is pure Priest comics excellence, and Mockingbird was a joy to read.
Black Hammer is a little different, though, because it's immediately familiar, but also unlike anything we've seen before. It reads like a hard-indie Doom Patrol – it's more akin to something like Copra or Revenger than other superhero books. It's got a lot of Lemire's indie atmosphere (discomfort and sadness, but absolutely captivating), but wrapped up in something immediately familiar. Ormston's art is so well suited to Lemire's tone that it takes three or four issues to believe that Lemire isn't drawing it himself. Black Hammerwins for best new series.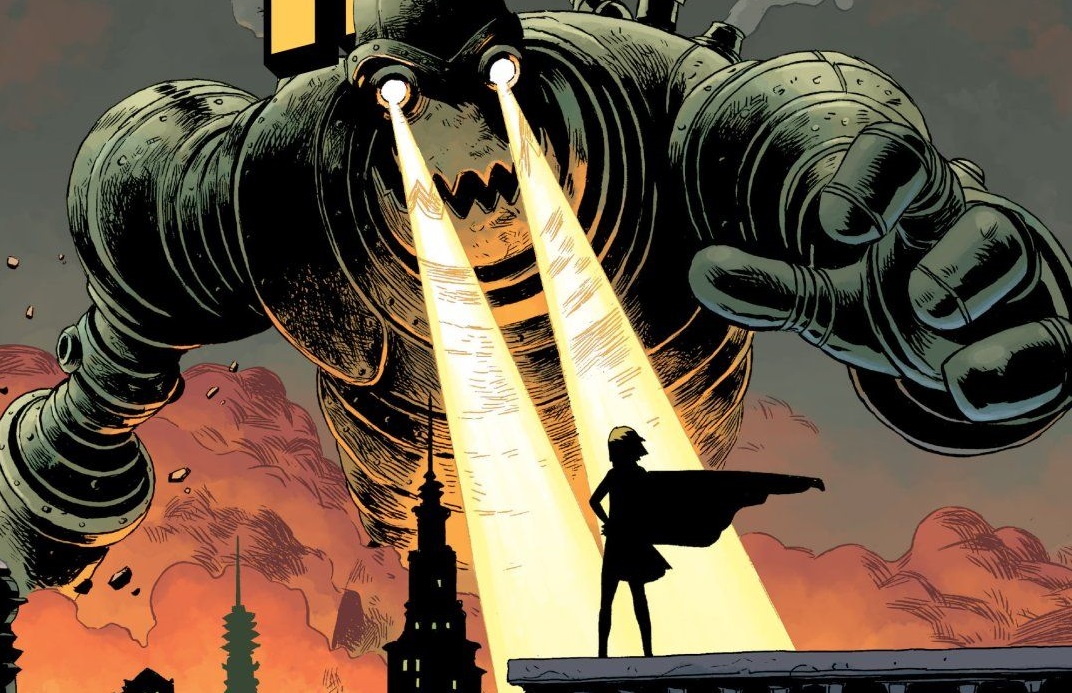 Best Publication for Kids (ages 9-12)
The Drawing Lesson, by Mark Crilley (Watson-Guptill)

Ghosts, by Raina Telgemeier (Scholastic)

Hilda and the Stone Forest, by Luke Pearson (Flying Eye Books)

Rikki, adapted by Norm Harper and Matthew Foltz-Gray (Karate Petshop)

Science Comics: Dinosaurs, by MK Reed and Joe Flood (First Second)
Luke Pearson's Hilda books are amazing: straightforward stories, but with such dense, skillful cartooning that both early and long-time readers will spend much longer pouring over every page than they will reading the text. Plus, at some point Eisner voters are going to get tired of giving awards to Raina Telgemeier, right? Or maybe they'll just cut out all the drama and hand her one as she walks into the ceremony.
Either way, Hilda and the Stone Forestshould win, and Ghostsshould also win. I'm going with Hilda.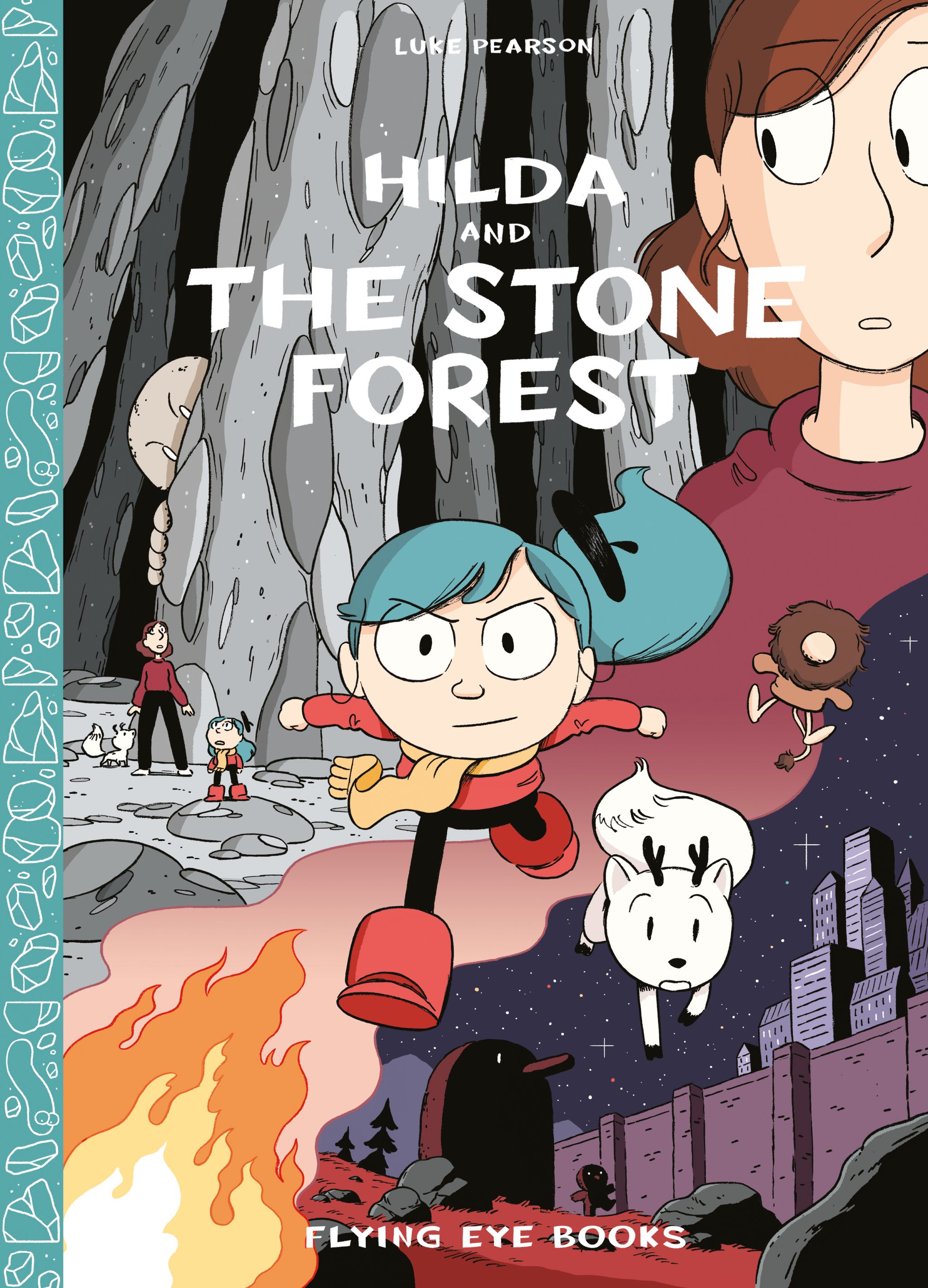 Best Publication for Teens (ages 13-17)
Bad Machinery, vol. 5: The Case of the Fire Inside, by John Allison (Oni)

Batgirl, by Hope Larson and Rafael Albuquerque (DC)

Jughead, by Chip Zdarsky, Ryan North, Erica Henderson, and Derek Charm (Archie)

Monstress, by Marjorie Liu and Sana Takeda (Image)

Trish Trash: Roller Girl of Mars, by Jessica Abel (Papercutz/Super Genius)

The Unbeatable Squirrel Girl, by Ryan North and Erica Henderson (Marvel)
This category could just as easily be "Best Continuing Series," but North and Henderson have just been absurdly good on Squirrel Girl. The best thing about it is how surprising it continues to be: somehow a series that started by putting Doreen in a college computer science program managed to shock a laugh out of me by putting code on Brain Drain's superhero costume. Squirrel Girl is consistently smart and hilarious, and Erica Henderson is one of the most gifted comedic comic artists certainly of my lifetime, and maybe of all time.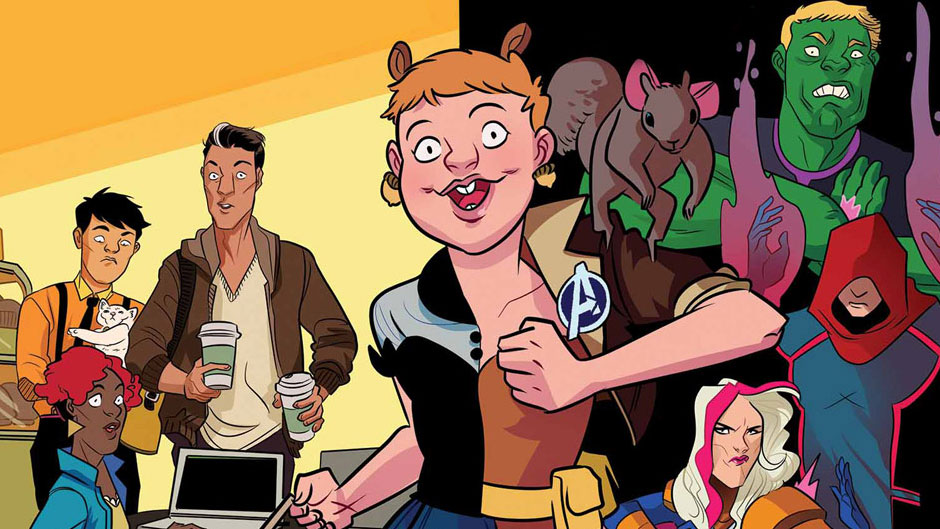 Best Anthology
Baltic Comics Anthology š! #26: dADa, edited by David Schilter and Sanita Muizniece (kuš!)

Island Magazine, edited by Brandon Graham and Emma Rios (Image)

Kramers Ergot 9, edited by Sammy Harkham (Fantagraphics)

Love Is Love, edited by Marc Andreyko (IDW/DC)

Spanish Fever: Stories by the New Spanish Cartoonists, edited by Santiago Garcia (Fantagraphics)
There is no way, with the country in the position that it's in, that the Eisner voters pass up the opportunity to give this award to Love is Love. That's not to say that it isn't deserved: the book is 128 pages of heart and earnestness from some incredibly gifted creative teams – Scott Snyder's piece in particular. But all of them are great. Giving an Eisner to Love is Love is basically giving it to the entire industry – DC and IDW were the publishers on the spine, but Aftershock, Dynamite and Archie all had a hand in its creation. Love is Love is kind of like La La Land but without the cynicism.

Best Reality-Based Work
Dark Night: A True Batman Story, by Paul Dini and Eduardo Risso (Vertigo/DC)

Glenn Gould: A Life Off Tempo, by Sandrine Revel (NBM)

March (Book Three), by John Lewis, Andrew Aydin, and Nate Powell (Top Shelf)

Rosalie Lightning: A Graphic Memoir, by Tom Hart (St. Martin's)

Tetris: The Games People Play, by Box Brown (First Second)
The question in this category isn't "who will win," it's "Why isn't March nominated in more categories?" The story is structured exceptionally well, but Powell's art and lettering are the best in any comic I've read this decade. This is one of the best comics I own, and there's no way March doesn't walk away with this award.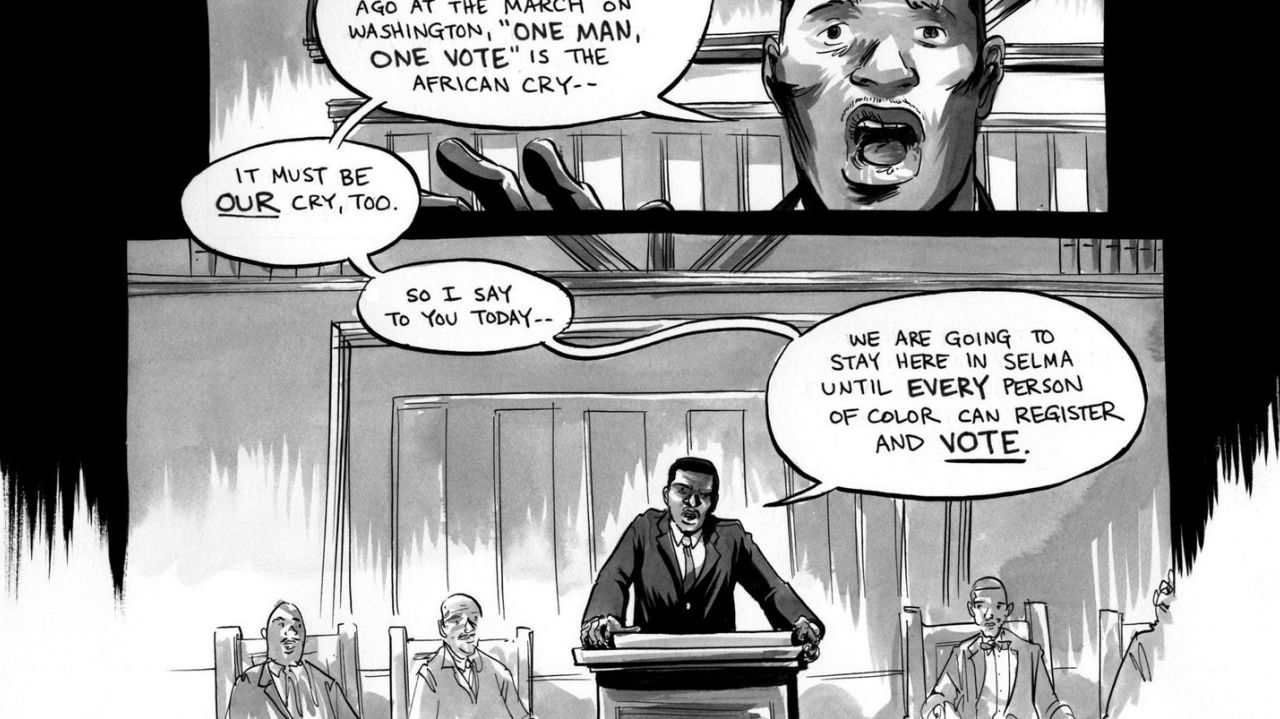 Best Writer
Ed Brubaker, Criminal 10th Anniversary Special, Kill or Be Killed, Velvet (Image)

Kurt Busiek, Astro City (Vertigo/DC)

Chelsea Cain, Mockingbird (Marvel)

Max Landis, Green Valley (Image/Skybound); Superman: American Alien (DC)

Jeff Lemire, Black Hammer (Dark Horse); Descender, Plutona (Image); Bloodshot Reborn (Valiant)

Brian K. Vaughan, Paper Girls, Saga (Image)
Brubaker, Busiek, Lemire and Vaughan are perennials in this category, and I think the Eisners are going to be looking to balance new and nostalgia this year. The difference between Landis and Cain is degree of difficulty: American Alien is one of the best Superman origin/year one stories I've ever read, putting it up there with Secret Origin, Birthrightand the first page of All-Star Superman. 
Mockingbirdstands out not only because of what an excellent comic it was, but also because Bobbi Morse was nothing until Brian Bendis pulled her out of limbo for Secret Invasion, then nothing again until Cain came along and wrote an earnest, honest, funny story about one of the smartest badasses in the entire Marvel Universe. Chelsea Cain deserves recognition for her work.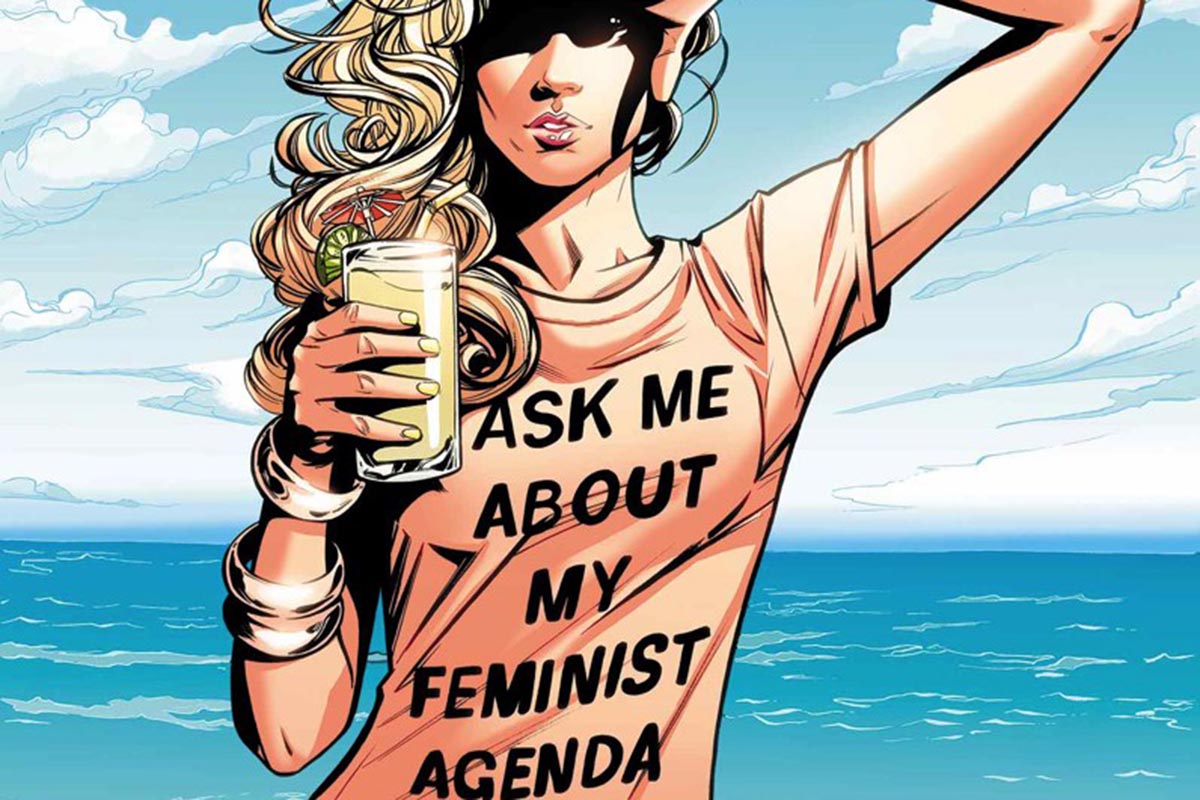 Best Penciller/Inker or Penciller/Inker Team
Mark Brooks, Han Solo (Marvel)

Dan Mora, Klaus (BOOM!)

Greg Ruth, Indeh (Grand Central Publishing)

Francois Schuiten, The Theory of the Grain of Sand (IDW)

Fiona Staples, Saga (Image)

Brian Stelfreeze, Black Panther (Marvel)
I was as surprised as you when I bolded this. But then I thought about it, and you know what? Mora's pencils on Klaus were really good! Staples will probably win, and she's very deserving, but Dan Mora's work on All-Star Santa Claus was just as inventive and creative, and would be just as solid a winner.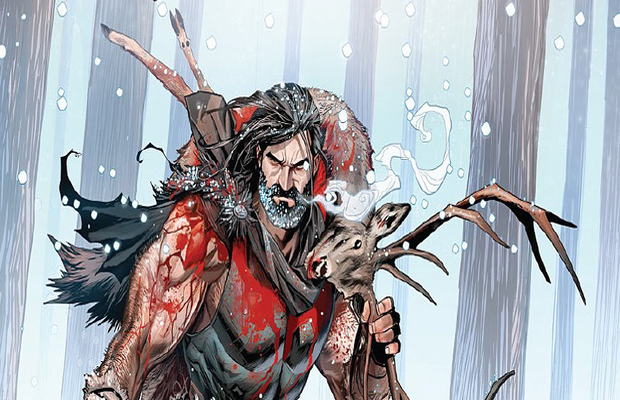 Best Cover Artist (for multiple covers)
Mike Del Mundo, Avengers, Carnage, Mosaic, The Vision (Marvel)

David Mack, Abe Sapien, BPRD Hell on Earth, Fight Club 2, Hellboy and the BPRD 1953 (Dark Horse)

Sean Phillips, Criminal 10th Anniversary Special, Kill or Be Killed (Image)

Fiona Staples, Saga (Image)

Sana Takeda, Monstress (Image)
Del Mundo has been the best cover artist in comics for years, going back to his work on X-Men Legacy. The reason he's such an effective cover artist is he uses the same skill he utilizes on his stellar interiors to tell a concise story on every cover. His painting is magnificent, and he's overdue for some recognition.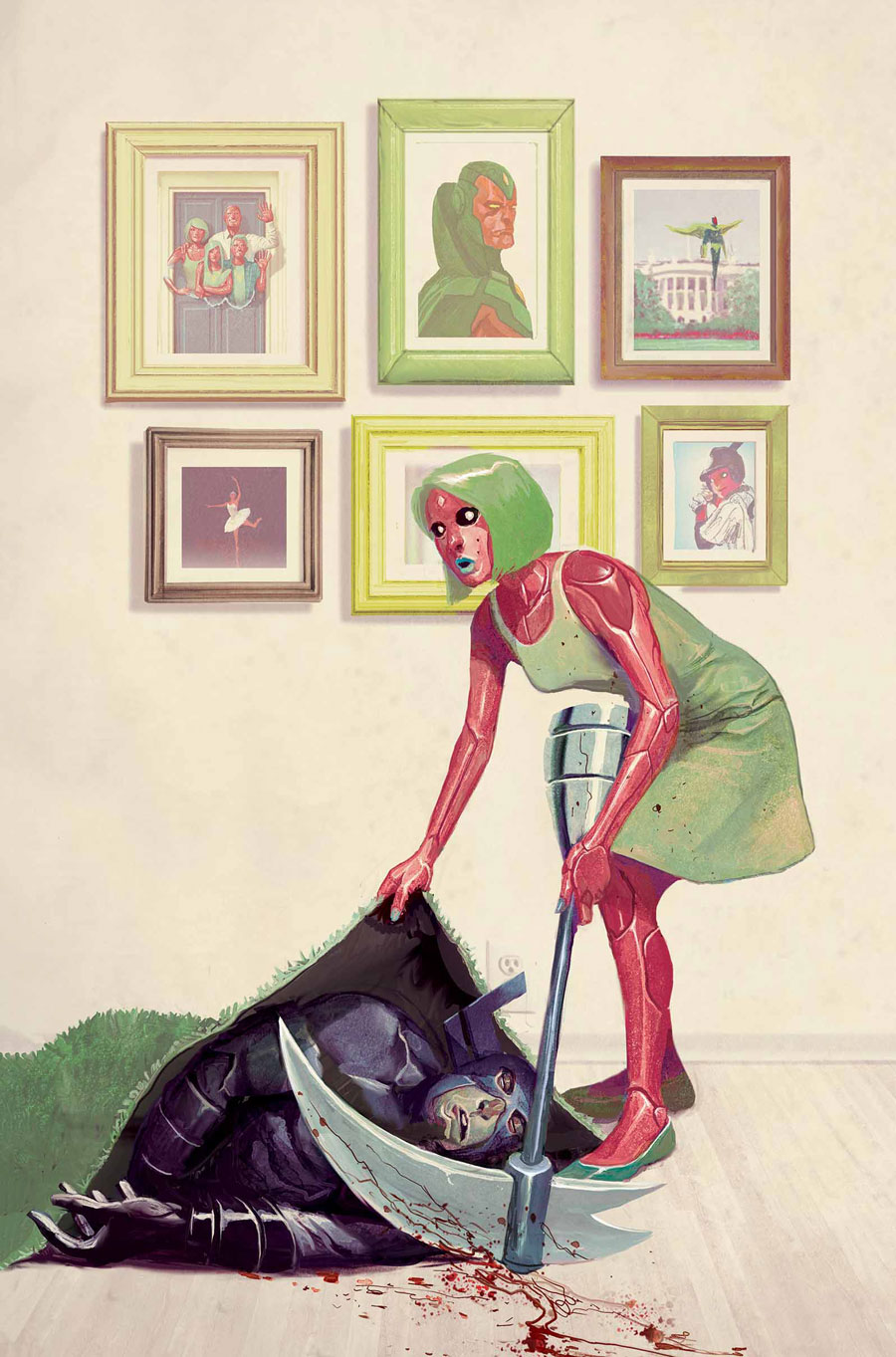 Best Coloring
Jean-Francois Beaulieu, Green Valley (Image/Skybound)

Elizabeth Breitweiser, Criminal 10th Anniversary Special, Kill or Be Killed, Velvet (Image); Outcast by Kirkman & Azaceta (Image/Skybound)

Sonny Liew, The Art of Charlie Chan Hock Chye (Pantheon)

Laura Martin, Wonder Woman (DC); Ragnarok (IDW); Black Panther (Marvel)

Matt Wilson, Cry Havoc, Paper Girls, The Wicked + The Divine (Image); Black Widow, The Mighty Thor, Star-Lord (Marvel)
We're in a golden age of comics coloring, so this category is a tough call every year. But one book makes Matt Wilson the hands down choice this year: The Mighty Thor. The story being told in that book is crazy and weird, and Wilson's psychedelic palate only enhances the pencils and story. He's a gifted colorist, as you can see from the rest of his work, but he has taken Thor to an entirely new level.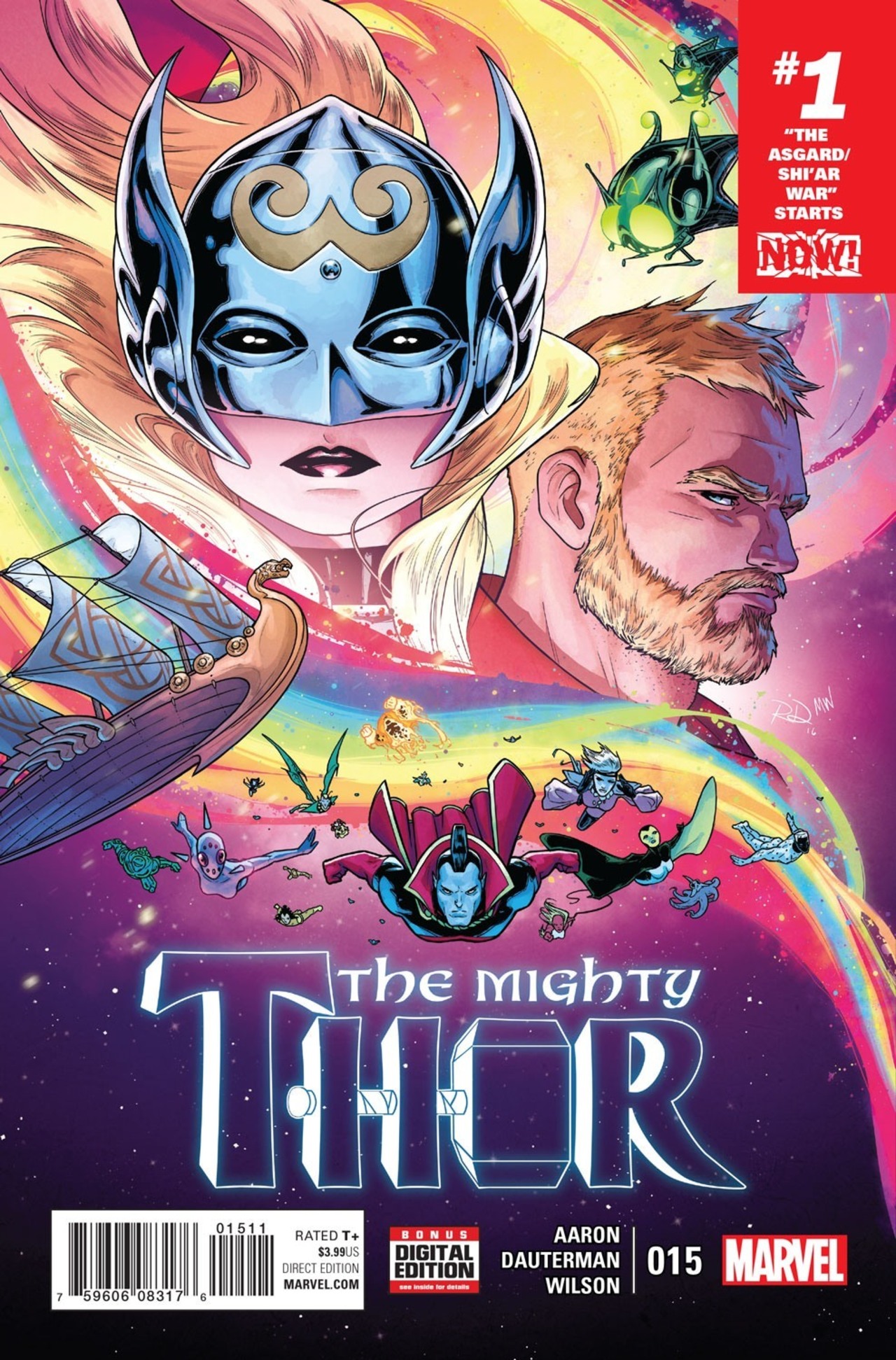 Read and download the full Den of Geek SDCC Special Edition magazine here!