News
Earth 2: Society #21 – Exclusive First Look From The Big Finale
We have pages from the final issue of DC's alternate universe series, Earth 2: Society!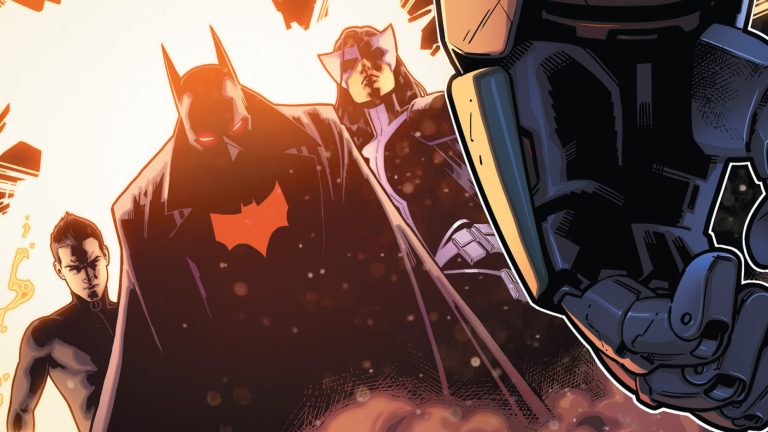 DC's kinda sorta New 52 JSA comic is coming to an end next week, and they sent over an exclusive preview of the last issue. Earth 2: Society has flown completely under the radar, but the Earth 2 books have been really solid since the reboot. It shouldn't be particularly surprising – they've had excellent writers who are really hot on the book from the start. James Robinson, Tom Taylor, and now Dan Abnett did more than create a JSA pastiche, or an alternate reality Justice League that's fundamentally the same except for One Big Thing. They built a world out of scraps of inspiration from DC's entire history and its beautiful multiverse, steeped it in macro DC mythology, and then told good stories without worrying about hewing too close to New Earth archetypes.
Here's DC's official synopsis for the final issue…
EARTH 2: SOCIETY #21 Written by DAN ABNETT Art by VICENTE CIFUENTES • Cover by BRUNO REDONDO The Wonders battle the Sandmen army to free the new Earth 2 from a dystopian fate, but the new world Director has unleashed his terrifying secret weapon. Can Batman, Huntress and John, the weakest of the wonders, shut down the Director's stronghold? It's a dangerous, last-minute gamble…and the price may be too great to bear.
It'll be missed, but it's worth going back and checking out if you haven't already. 
Check out the preview pages…