News
Dwayne Johnson Chose Black Adam over Shazam
The Rock wants you to know why he decided to play Black Adam instead of the more heroic component of the Shazam movie.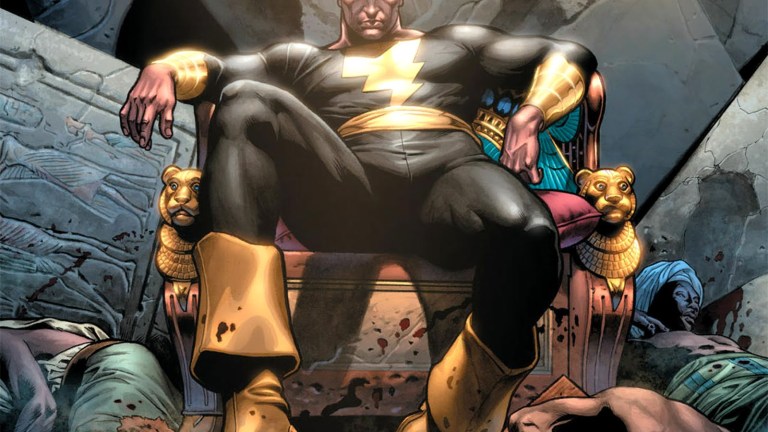 The Shazam movie won't get here until April 5th, 2019. Unless it gets here earlier, which there have been hints about for some time now. Anyway, none of that has stopped Dwayne "The Rock" Johnson from chatting about his part in the movie at every opportunity, presumably to the chagrin of Warner Bros. execs everywhere.
The latest from Mr. Johnson is particularly interesting, though. The Rock has made the vast majority of his acting career by playing charismatic heroes. The light-hearted Shazam (yes, he used to be called Captain Marvel, but this is the state of things), a superhuman hero with the brain and heart of a 12 year old boy, seemed like a perfect fit for him. Instead, he's playing the villainous Black Adam.
He was offered both roles, though. And his answer to why he ultimately chose Black Adam reveals a little more about what the movie could be about.
"I felt ultimately, and this is with all due respect to Shazam/Billy Batson, it's a mythology that I love; it's been with me for almost ten years now; what made me choose Black Adam? I just felt Black Adam was inherently more interesting to me because I felt there were more layers to Black Adam starting out as a slave and then ultimately becoming the anti-hero who we enjoy today."
It sounds more and more like the Shazam movie is going to have a heavy focus on Black Adam's arc. Add this to the comments Johnson has made about Adam showing up in other DC superhero movies, and you have to wonder who the real star character in Shazam will end up being!