News
Dr. Doom Movie in Development From Legion's Noah Hawley
Fargo and Legion creator will bring the Fantastic Four's most powerful villain, Dr. Doom, back to the big screen for Fox.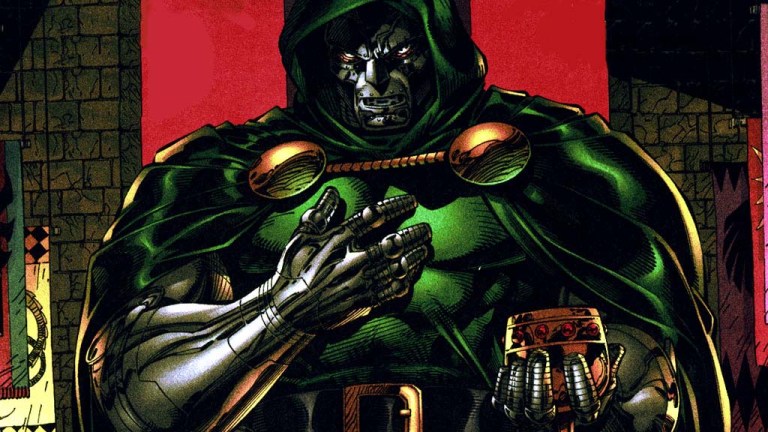 After trusting him to help bring the obscure Marvel character Legion to FX, Fox has tapped Noah Hawley to develop a movie based on Fantastic Four main antagonist Dr. Doom.
The premiere villain in the Marvel pantheon, Dr. Doom was created by Stan Lee and Jack Kirby in 1962's Fantastic Four #5 and has since gone on to serve as a villainous proving ground for almost every major Marvel superhero. With the deadliest mind on Earth, a vicious industrialist streak, a furious and skillful penchant for black magic, and fierce devotion to his people, Dr. Doom is a fearsome, complicated, and towering presence in Marvel comics that has yet to get his proper representation on film.
After widely panned attempts at bringing the villain to life in both of Tim Story's Fantastic Four films and Josh Trank's maligned reboot, Fox appears to be cutting Marvel's first family out of the picture, or just sidelining them for now, to come at the character from a different angle. It's a smart move. Along with the X-Men characters, Fox still owns the rights to the Fantastic Four and its surrounding intellectual property, but with the last attempt leaving such a stench on the characters, Fox had no concrete plans to reboot the franchise for a second time. Needing to move a FF project into development or risk losing the rights back to Marvel, Fox has found a loophole by greenlighting a project based on the Fantastic Four's most famous villain.
News of a new Dr. Doom film came from Noah Hawley himself, who at the end of a Comic-Con panel for Legion Thursday, announced that he was developing a new film at Fox, saying "I'll just say two words. The first one is Doctor and the next one is Doom."
Hawley is a brilliant choice by the studio to shepherd the project. He's done phenomenal work adapting both Fargo and the X-Men-adjacent comic book Legion to TV, showing a knack for creating memorable characters, especially menacing villains, like Fargo's Lorne Malvo and Legion's Shadow King. Hawley also takes subversive risks with his camera work, which gels perfectly with Fox's recent distinctive superhero output (Logan, Deadpool).
News of a new FF-based property at Fox seems to confirm comments made last month by Marvel Studios President Kevin Feige, who when asked about regaining the rights to the Fantastic Four, said there were "no conversations [with Fox] and certainly no plans to do that. I think Fox is doing their own thing and doing it quite well."
Nothing more is known about the project at this time, but so far this is the most surprising and exciting news from Comic-Con! 
Read and download the full Den of Geek SDCC Special Edition magazine here!