News
Double Take: Jessica Jones and the Secret of Nuke
In case you missed it, we look at the secret origin of Officer Will Simpson from Jessica Jones Season 1.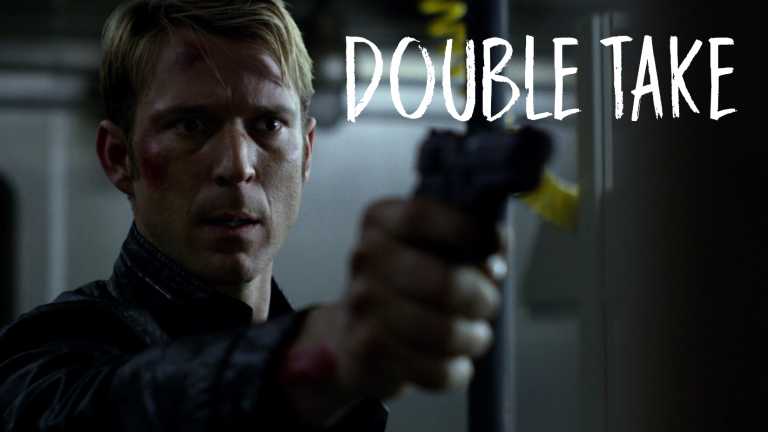 Double Take is our new original video series debuting every Monday afternoon on the Den of Geek Facebook page. Each week, we uncover the hidden references, comics easter eggs, and Hollywood oddities you may have missed in your favorite movies and television shows.
Double Take: Jessica Jones Comic Connections With Nuke
While officially, Wil Traval plays "Will Simpson" a character who doesn't have any Marvel Comics counterpart, he turned out to be someone else entirely. His general drive to bring in his black ops past and skills to get rid of Kilgrave by any means necessary was our first clue. His traumatized ramblings about who "my boys are dead" was another one, and it's a piece of dialogue right out of the comics pages.
"Frank Simpson" was Nuke, a traumatized soldier who became a failed super-soldier, and who appeared in the greatest Daredevil story of all time (and potential Daredevil season 3 or 4 story candidate), Daredevil: Born Again. 
This may look familiar: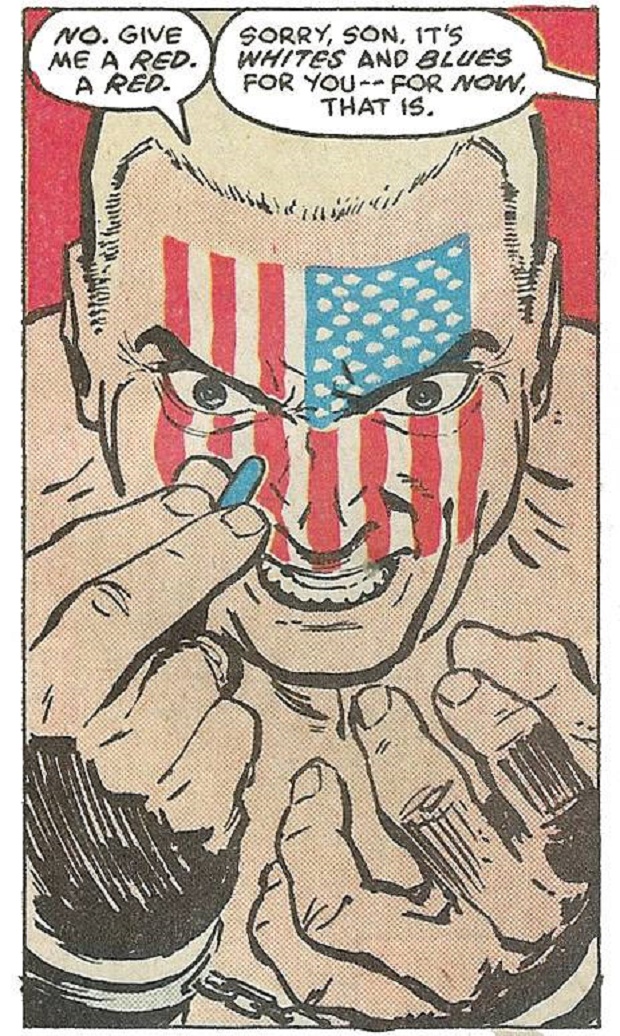 Nuke was created by Frank Miller and David Mazzucchelli and first appeared in Daredevil #232 in 1986. He has popped up at various other points in Marvel Comics history, and assuming he survives Jessica Jones, he's the kind of guy who could be a secondary or tertiary antagonist in a future Captain America movie. I'm not counting on that, though.
Sgt. Simpson busts out his American Flag zippo lighter in one episode, and as you saw from the above image of Nuke, that's a big part of the character's iconography. The flames remind me of the chaos that surrounded the character in Daredevil: Born Again, as well.
Check out the video for more details!