News
Doom Patrol Casts Timothy Dalton as The Chief
DC's Doom Patrol TV series has cast former James Bond Timothy Dalton for the starring role as Niles "The Chief" Caulder.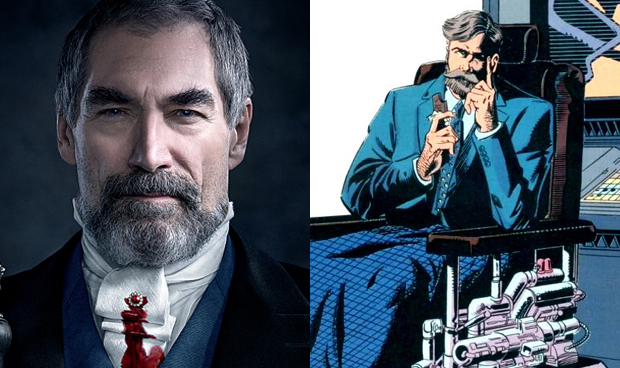 DC's Doom Patrol has finally found its series headliner and fearless leader in Timothy Dalton! In an exciting casting coup for the DC Universe streaming service-bound Doom Patrol television series, Timothy Dalton will take the starring role as founder and leader of its titular team, Dr. Niles "The Chief" Caulder, reports THR.
The series, which has been casting at a rapid pace, recently added Alan Tudyk for the role of villain Mr. Nobody, pit against the Doom Patrol, which is led by Dalton's Caulder and also consists of Robotman (Brendan Fraser), Cyborg (Joivan Wade), Elasti-Woman (April Bowlby), Crazy Jane (Diane Guerrero), and Negative Man (Dwain Murphy).
Niles Caulder – created by Arnold Drake, Bob Haney and artist Bruno Premiani – first appeared in DC's My Greatest Adventure #80, dated June 1963. He's a philanthropic genius whose challenges as a paraplegic inspired him to use his gifts toward the betterment of the subset of powered people who are considered freaks in society. Consequently, he forms the Doom Patrol, using the gifts of the super-powered team in the spirit of justice, the protection of the innocent and building a society of acceptance. Despite notable similarities to Marvel's Professor X, Caulder's first appearance was published just three months before the launch of the X-Men in the premiere issue, dated September 1963.
Dalton, a veteran Welsh actor who last appeared onscreen in an acclaimed run on the Showtime horror series, Penny Dreadful, will be sticking to the small screen for Doom Patrol. He has worked sporadically in recent years, having fielded a TV run on NBC's Chuck and the BBC's Doctor Who, as well as film roles in 2010's The Tourist, 2007's Hot Fuzz, and a prominent voice role as Mr. Pricklepants in 2010's Toy Story 3 and its multimedia offshoot releases. Of course, his famous two-film run as Agent 007 – in 1987's The Living Daylights and 1989's Licence to Kill – is also complemented by his co-starring role in the notorious/beloved 1980 sci-fi adaptation, Flash Gordon.
Doom Patrol will arrive under the purview of executive producer Greg Berlanti – the small screen maestro of The CW's continuity-connected "Arrowverse" television shows – and Geoff Johns, and is written by Supernatural scribe Jeremy Carver. The 13-episode inaugural season will premiere on the DC Universe subscription service sometime in 2019.
Joseph Baxter is a contributor for Den of Geek and Syfy Wire. You can find his work here. Follow him on Twitter @josbaxter.