Features
Does Superman Have a Future in the DCEU?
With Henry Cavill apparently finished as the Man of Steel, where does Superman go next in the DCEU?
Despite how cagey Warner Bros. was about keeping Henry Cavill's Superman out of most of the marketing for Justice League, we always knew that his return would be a key moment, not just for the movie, but for the entire DCEU. And while it took a few years to get there, the final act of Justice League makes it pretty clear that the studio is finally ready to give audiences a classic interpretation of the character. Or, they would be, if Superman hadn't been such a difficult business proposition on screen over the last decade or more.
The bad news is that Justice League fell well short of expectations at the box office, making it the fourth troubled Superman movie in the last 11 years. This has had ramifications for the entire DCEU slate going forward (Justice League 2 has no release date), and the implications for the Last Son of Krypton aren't particularly encouraging. There's not much reason for Mr. Cavill to stick around at the moment, and the also bad news is that it looks like his time in the cape might be coming to an end.
The simplest proposition, Man of Steel 2, now seems less likely to happen than ever before. Even the most ardent Superman fan will likely agree that an earthbound Superman story revolving around Metropolis and the Daily Planet is going to be a tough sell. After all, once you've done two full blown alien invasions, it's tough to follow that. Cramming Superman's death and return into two movies where he was relegated to co-star not only robbed that big story of the spotlight it deserves, but lowers the stakes for the character in the future. Once you've beaten death, what's left?
While it would be great to see a Justice League 2 that centers Superman as the leader and inspirational figure that the current film hinted at, it doesn't seem likely right now. Apparently, there were plans for a Superman cameo in the upcoming Shazam! movie, but that is no longer the case. There has been idle chatter about adapting Red Son, which deals with a Superman who grew up in the Soviet Union, and the attendant world-changing ramifications that would bring. Neither of these non-traditional takes sounds terribly appealing to Superman fans waiting for a Richard Donner-esque return to glory.
But it would be a mistake for Warner Bros. to turn their backs entirely on Superman. They just need to adjust their thinking a little. These are some low risk ways they can get one more flight from Cavill (maybe), continue to exploit their shared universe of the DCEU, and use Superman to introduce (or reintroduce) characters:
Take Him Off-World
The DCEU hasn't been shy about playing up Superman's inherently alien nature and the "stranger in a strange land" elements of the character. Getting him out of Metropolis and out into the cosmos where he can cut loose will help mitigate any fears that audiences won't accept another "traditional" Superman movie. By doing this, Warner Bros. could help reinvigorate a far more toxic franchise.
Green Lantern Corps currently has a 2020 release date, but little else. The intention is for GLC to play up the interstellar nature of the Corps, and keep the action away from Earth. Writer Elliot S. Maggin often played with the idea that Superman was a source of fascination for the Guardians of the Universe on Oa, and his classic Bronze Age story "Must There Be a Superman?" in which the Guardians worry that Superman is interfering with the proper development of human civilization, would be the perfect jumping off point to get Supes into space. There's your first act, and then Kal-El and the Corps can go to town on the alien menace of your choice.
Adding Superman to the Green Lantern Corps movie (I'm not suggesting giving him a ring, calm down) hits three important DCEU notes. Moments of it can be a loose adaptation of a classic DC Comics story (they love doing this), it removes Green Lantern Corps even further from the DOA 2011 Green Lantern movie, and the theme of Superman wondering whether he can do more good out in the cosmos rather than potentially stunting humanity's growth would be in line with the sometimes somber tone of the DCEU.
On a similar note, WB could use Superman to solve one of the problems they caused in Justice League. Steppenwolf was a woefully underdeveloped villain, and Jack Kirby's epic (in the actual sense of the word) Fourth World and New Gods concepts weren't well served on screen. While there is now a New Gods movie in development (with Ava DuVernay at the helm), we need to care about the war between the planets New Genesis and Apokolips, and it might not hurt to give audiences a feel for their place in the wider DCEU.
Several of Jack Kirby's earliest Fourth World stories involved Superman coming into contact with various New Gods and Forever People, and his longing to be among beings who are more like him. Let Orion and Lightray come to earth to enlist Superman's aid in their cosmic war, similar to how these concepts were introduced in Superman: The Animated Series. Superman becomes the audience's POV character, we no longer have to worry about him automatically being the most powerful person in the room all the time, and the DCEU can properly introduce Darkseid without having to stage yet another invasion of Earth.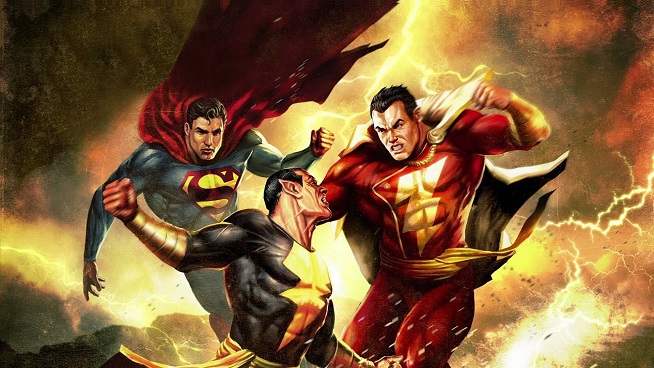 Team Him Up with Established Stars
Even without Justice League 2 being a priority, there are plenty of stars in the orbit of the DCEU. Dwayne Johnson has long expressed a desire for his Black Adam to "throw down" with someone like Superman, and Johnson and Cavill have made some teasing posts on social media together. Johnson's Black Adam will no longer be introduced in 2019's Shazam movie, and instead has a standalone movie of his own coming.
But despite the star power of Johnson, Black Adam isn't the most recognizable character in DC's stable (for that matter, neither is Shazam these days), but Superman certainly is, and an easier match for a team-up (or throwdown) than say, Batman. Check out the Superman/Shazam: The Return of Black Adam animated movie for a natural way to let these characters bolster each other. The Rock is often referred to as "franchise viagra" and, frankly, Superman's box office takings have been stuck at about half-mast.
But again, after the talks for a Superman cameo in Shazam fell through, this easy solution doesn't seem all that likely. After all, Cavill signed up for the role of Superman to be a headliner, not a second banana.
Although my personal dream would be to re-team Superman with DC's two safest cinematic bets: Batman (whoever he may be) and Gal Gadot's Wonder Woman. The DCEU loves adapting the broad strokes of classic comic stories, so a big screen version of the Watchmen creative team of Alan Moore and Dave Gibbons' "For The Man Who Has Everything" would tick all the appropriate boxes, without the pressure of it being a full blown Justice League sequel (which at the moment seems about as improbable as Man of Steel 2).
"For the Man Who Has Everything" is the superhero story that has everything. A powerful alien puts Superman into a hallucinatory coma, causing him to live in a dream world where he grew to maturity on a Krypton that never exploded, all while Batman and Wonder Woman fight for their lives. This could play almost like Inception (or a Twilight Zone episode) with superheroes, and it would allow another big screen appearance for Krypton, the visual and world-building highlight of Man of Steel. In a way, this story, which forces Superman to confront and make peace with his guilt at being the sole survivor of his world, would feel like a fitting sendoff for Cavill's Superman.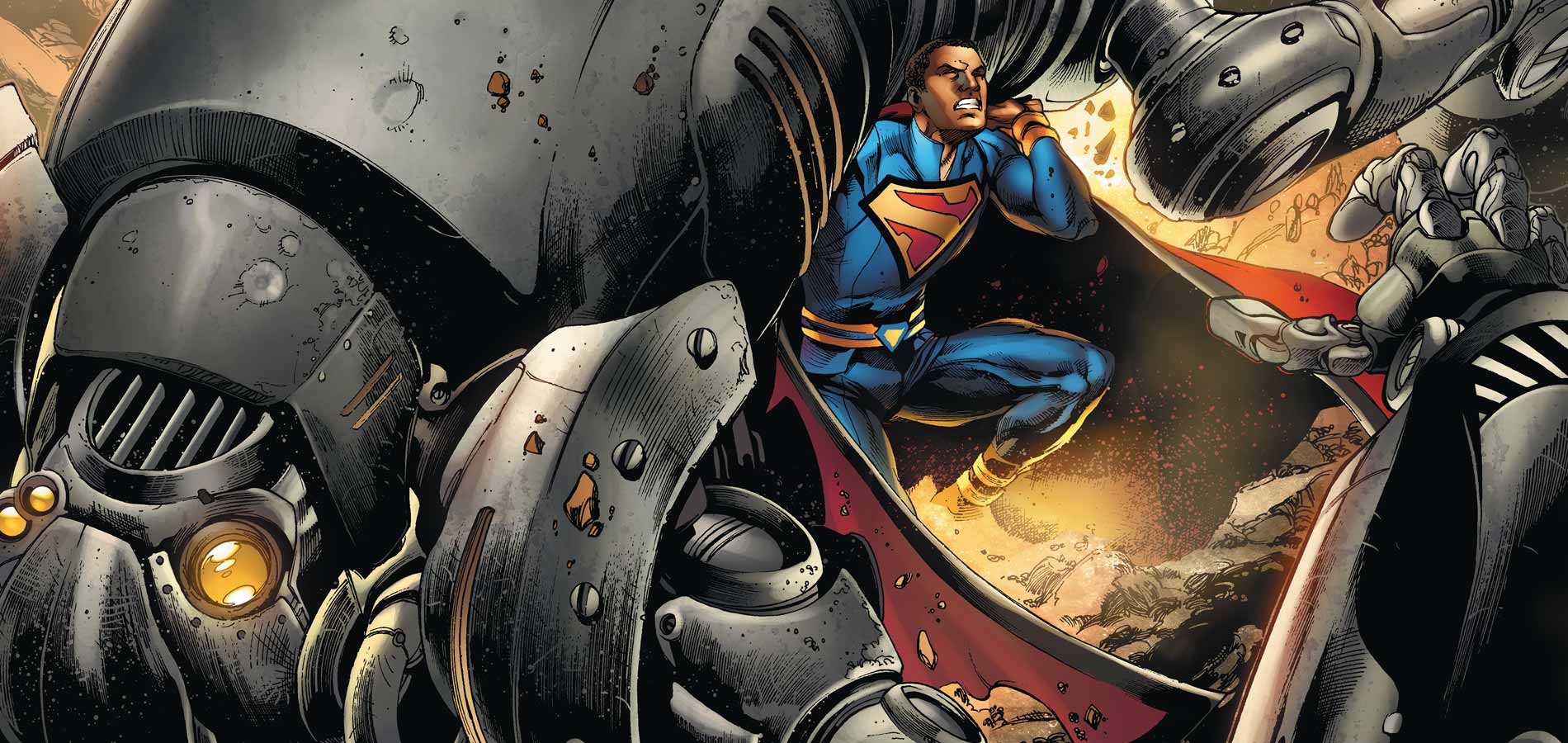 The Alternate Universe Option
It would seem there has been some chatter about Michael B. Jordan wearing the red cape. Warner Bros. has already started to partition certain elements of their DC movies from the main timeline of the DCEU. Todd Phillips' upcoming Joker movie is set in the 1980s, and deals with a different version of the character, played by a different actor, than the one we've met in Suicide Squad, for example. So the idea of Michael B. Jordan as Superman isn't too far-fetched, especially if they go with Grant Morrison and Doug Mahnke's Calvin Ellis, "President Superman" version of the character.