News
Doctor Star Takes Center Stage in New Black Hammer Spinoff (Exclusive Preview)
Doctor Star and the Kingdom of Lost Tomorrows is the next Black Hammer spinoff from Jeff Lemire, Dean Ormston & and Max Fiumara!
The world of Black Hammer, the Eisner-award winning comic that made our Best Comics of 2016 list, just keeps getting bigger. The first volume of Jeff Lemire and Dean Ormston's tale wrapped to much critical buzz, and it was followed by the great Sherlock Frankenstein and the Legion of Evil. And now, Den of Geek has an exclusive first look at the next series in the Black Hammeruniverse: Doctor Star and the Kingdom of Lost Tomorrows. 
Doctor Star is a dual-narrative story that chronicles the legacy of the Golden-Age superhero Doctor Star. An aged crime fighter desperately wants to reconnect with his estranged son, who he hoped would one day take the mantle of Doctor Star. Over the course of the story we learn his World War II-era origin, how he got his powers, his exciting astral adventures, the formation of some of Black Hammer's greatest heroes, and more in this heartbreaking superhero tale about fathers and sons. 
The first issue (of four) of Doctor Star and the Kingdom of Lost Tomorrows goes on sale March 07, 2018 and will be available for preorder at your local comic shop on December 20, 2017. 
Check out the cover for the first issue: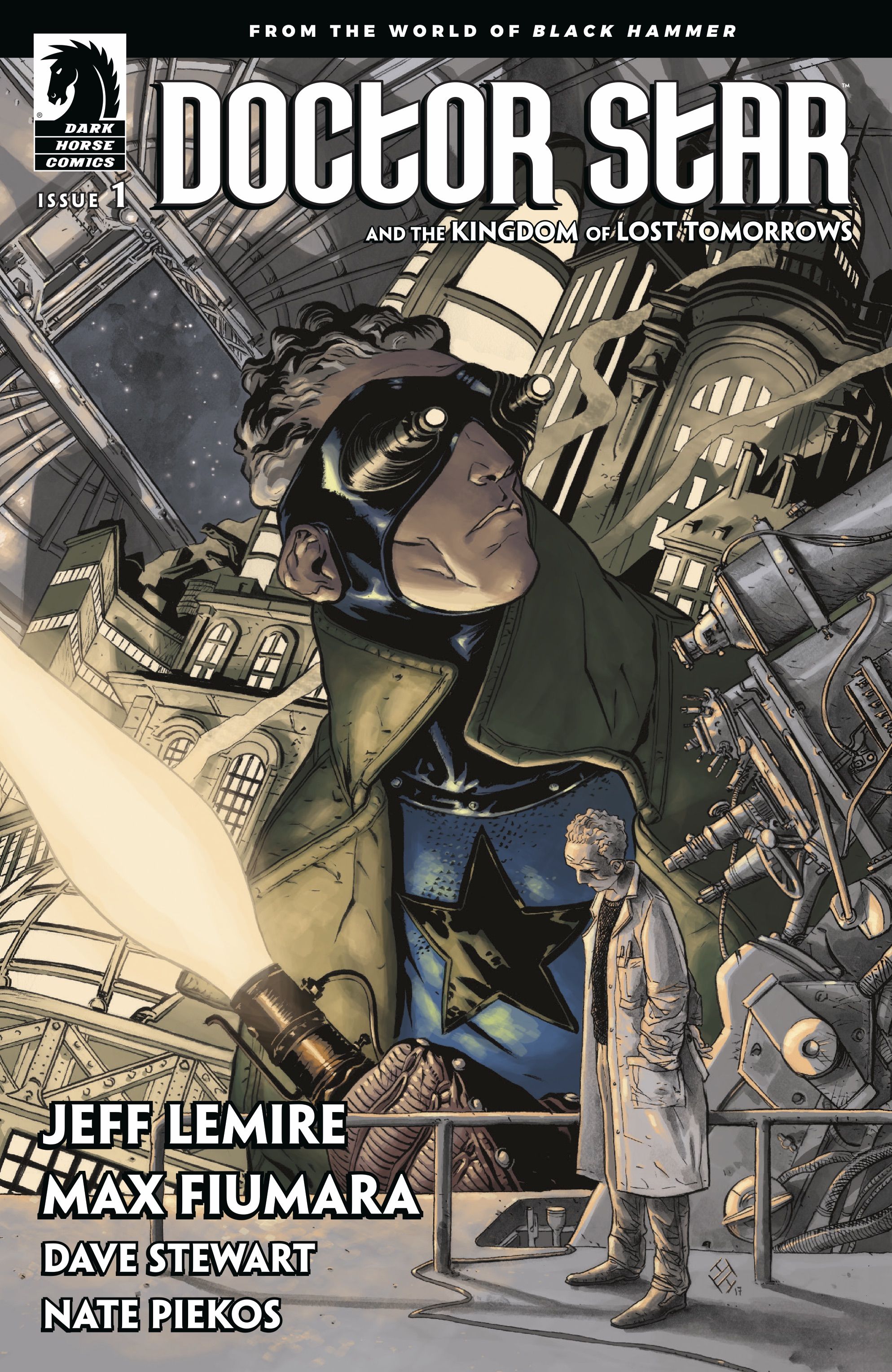 "[Dean and I are] very excited to continue to expand the Black Hammeruniverse with Doctor Starwith Max Fiumara as the artist," said Lemire. "This new series examines a difficult relationship between a father and son, which I think many people will relate to."
Black Hammeris about a team of champions from Spiral City, trapped in an inescapable idyllic farm village after defeating a multiversal crisis. The world is a beautiful pastiche that only someone like Lemire can pull off – bonkers Silver Age concepts, like a ghost trapped in a robot body named Mectoplasm, married to Lemire's deeply emotional plots. Joining him on art have been Ormston, whose style is so much like Lemire's own that it took a while to realize they were separate people; David Rubin on Sherlock Frankenstein, who is a credible Paul Pope replacement on Battling Boyand the art behind a beloved Beowulf adaptation; and Max Fiumara on Doctor Star,who has been working most recently on Abe Sapien, and is someone Mike Mignola chose to work on his stories. That's quite the crew.
Dark Horse sent over some character work by Fiumara, as well as a variant cover from Declan Shalvey and Jordie Bellaire. More variants are promised from industry heavy hitters like Dustin Nguyen, Annie Wu, and JG Jones. Have a look!