News
Dick Tracy Returns in 2018!
A new Dick Tracy series exploring the character's early years is coming next year.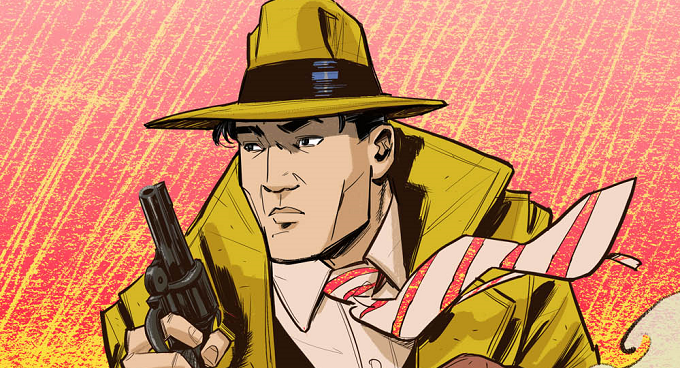 In news that is long, long overdue, Dick Tracy will finally return to comics. Archie Comics has acquired the rights to publish a Dick Tracy comic, the first time new adventures of comics' most famous cop have been published in comic book form since Kyle Baker and John Moore's "True Hearts and Tommy Guns Trilogy" from 1990. The new series comes from co-writers Michael Moreci and Alex Segura, with art by Thomas Pitilli.
"The first arc of the series is going back to square one – as we explore the very early days of Dick Tracy's time in The City, soon after the second World War," added co-writer Alex Segura. "While everyone is familiar with the established, confident and heroic Tracy, we wanted to give readers a chance to see how all that came to be, and how his Rogues first reared their ugly mugs."
It's interesting that they're moving the timeline on Tracy's early years forward to the post-WWII era rather than the Great Depression/Prohibition era that birthed the character (and that was made famous in the 1990 movie starring Warren Beatty). The official synopsis of the first issue reveals some more details, too:
"The legendary detective returns in a dark, noir tale that takes readers back to the very beginning, as we learn about the early days of a man named Dick Tracy, and join his investigation of a deadly shooting that bears the fingerprints of a menacing killer named Flattop! Buckle up for a high-stakes crime adventure in classic Dick Tracy fashion!"
So, this is revealing, as well. Flattop is perhaps the most recognizable of Dick Tracy's incredibly recognizable rogues' gallery (seriously, the only hero with better villains than Tracy is Batman), and his original comic strip story ran for 6 months between 1943-1944. It remains one of the best, most lurid and action-packed Dick Tracy stories of the era. If you only go back to one of Chester Gould's Dick Tracy comics, this is the one to hit.
"Dick Tracy has always been a character that stands shoulder to shoulder amongst the best–Superman, The Shadow, Conan the Barbarian, Spider-Man, you name it," said co-writer Michael Moreci in a statement. "There's been so many great Dick Tracy stories over the past 75 years, and that's such a testament to his versatility, his amazing–unbeatable–rogues gallery, and what he represents." 
"I'm so psyched to be working on such an iconic character," artist Thomas Pitilli said. "Alex and Mike have dreamed up a version of Dick Tracy that will surely excite new readers and life long fans alike! This gritty crime drama is a new genre for me and I'm already having fun stretching my artistic abilities."
Variant covers for the first issue come from Francesco Francavilla, Kyle Baker (who drew that incredible Dick Tracy limited series back in 1990), Cat Staggs, and Michael Walsh.
Check out the Francesco Francavilla cover here…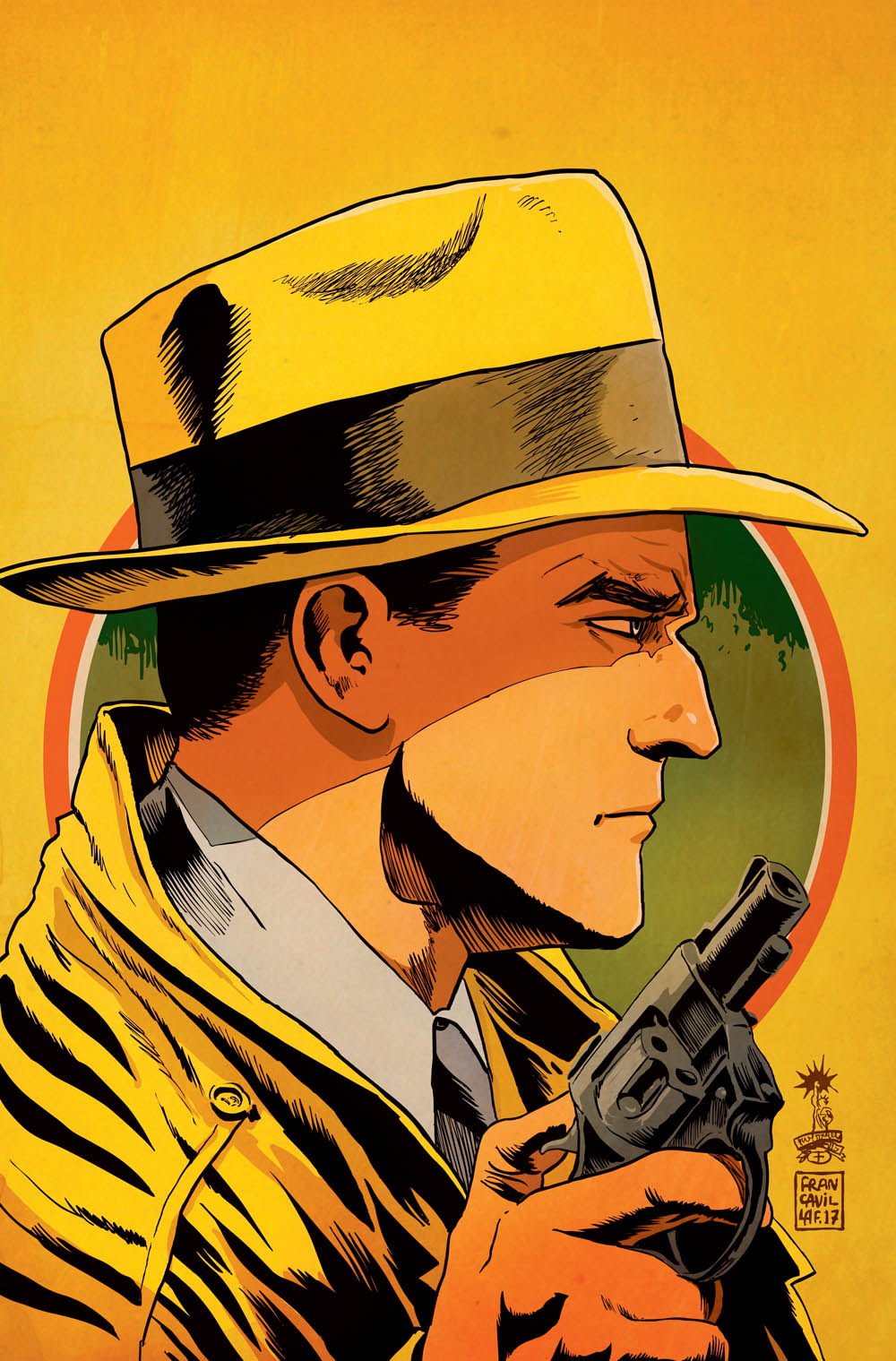 Is it me, or does Francavilla's Dick Tracy look a little bit like Ralph Byrd, the actor who played Tracy in four movie serials and two feature films between 1937-1947.
Dick Tracy #1 hits on April 11, 2018. We'll have lots more on this series in the coming months!