News
Dick Tracy Reboot Coming in 2019
Dick Tracy will return to comic books with an all-new adventure for the first time in nearly 30 years.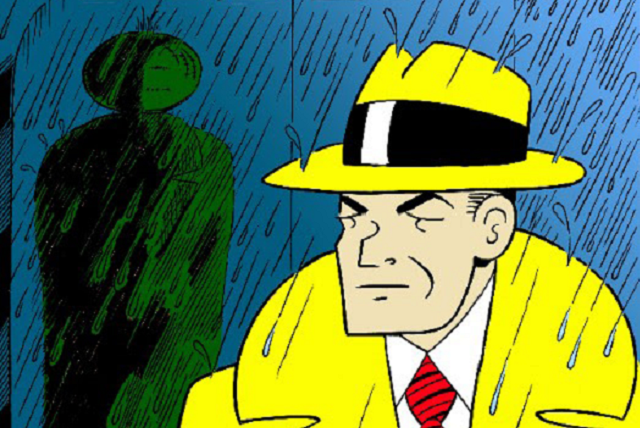 While the Dick Tracy comic strip has run continuously in newspapers since its inception in 1931, the most famous detective in all of comics has been notably absent from comic books in recent decades. Other than reprints of his comic strip adventures, there haven't been new/original Dick Tracy adventures in actual comic book form since Kyle Baker and John Moore published their "True Hearts and Tommy Guns Trilogy" in 1990, which was an extension of the Dick Tracy movie universe.
Why is this? Who knows? The Dick Tracy rights are a weird morass of legalities, and it's one of the reasons we not only never got a sequel to the 1990 movie, but why there have been no other screen adventures for comics' greatest cop (Bruce Campbell, for example, wanted to develop a Dick Tracy TV series at one point). A recently announced Archie Comics Dick Tracy reboot looked really promising, but was rubbed out before it saw the light of day, thanks in no small part to whatever weirdness it is that surrounds the publishing rights to the character.
But now Hermes Press, purveyors of fine comic strip reprints and more, have apparently figured it all out. In Summer 2019 they're going to release a brand new Dick Tracy graphic novel by Richard Pietrzyk, who spent years working on the Dick Tracy comic strip in consultation with Tracy creator Chester Gould.
Hermes Press describes the story as a "film noir" adventure and that it "will take place during the 1940s and will be in the mold of classic years of the feature." While Pietrzyk indeed worked on the classic Dick Tracy strip, Hermes still describes the new project as a "reboot of the series" which "will remain true to the origins of the character." Does this mean that they're starting Dick Tracy fresh in his relatively early days as a detective, but moving his origin story from the early 1930s to the 1940s? That's not clear at this time. It's worth noting that the Archie Comics version that sadly never came to pass appeared to be looking to take a similar approach, too.
"What I want to bring into the story of the graphic novel is a few of the ideas and stories that I brainstormed with [Dick Tracy creator] Chester [Gould]," Pietrzyk says in a statement. "In a sense, he's going to have a finger in this book. Every time I showed up at his house we'd go over characters, and I showed him some 40 characters over the years. Some of those characters will appear in this graphic novel, and some of those story ideas will be used as well. I kicked around a lot of things with him that I hope to use in the novel. I'm very excited and ready to get started!"
In any case, whether this takes place in a new Dick Tracy continuity or firmly in continuity with the classic years, Tracy's return to comic books is long overdue and certainly welcome. The new Dick Tracy graphic novel will arrive in 2019.