News
Deadpool vs. Punisher #1 Fires Off This April
Wade Wilson and Frank Castle will waste an awful lot of bullets trying to waste each other in their new miniseries.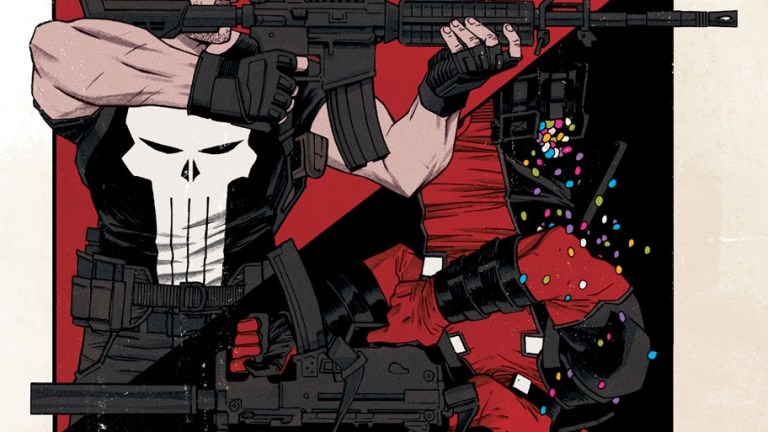 Deadpool's relationships have certainly grown over the years. In the superhero community, there are many who hated him, grew to understand him, and even genuinely like and respect him. Guys like Captain America, Wolverine, and Spider-Man.
Frank Castle is not in this group. Although the two have crossed paths many times and were even teammates in Thunderbolts, the Punisher has zero love for Deadpool. Funny how the murderer of the guilty who just won't let up and the guilty murderer who just won't die can't get along. The two of them will face off yet again this April in Deadpool vs. Punisher #1 by Fred Van Lente and Pere Perez.
The five-part miniseries tells the story of the Bank, a never-before-mentioned friend of Deadpool's who is on Frank's hit list for having financial ties to different criminal organizations. Frank wants that guy dead and Wade wants that guy alive. Reason enough for the bullets to fly.
Deadpool and the Punisher first crossed paths in Deadpool #54 back in 2001, where Deadpool was hired to take out the vigilante and gave up when the guy who hired him died. Since then, the two have clashed on and off, usually with Frank getting the better of Deadpool because Deadpool's the one with the healing factor and can handle having his head exploded. At times, they've teamed up, though Frank's usually not especially happy with it. At least he was nice enough to show up at Wade's wedding a few years back.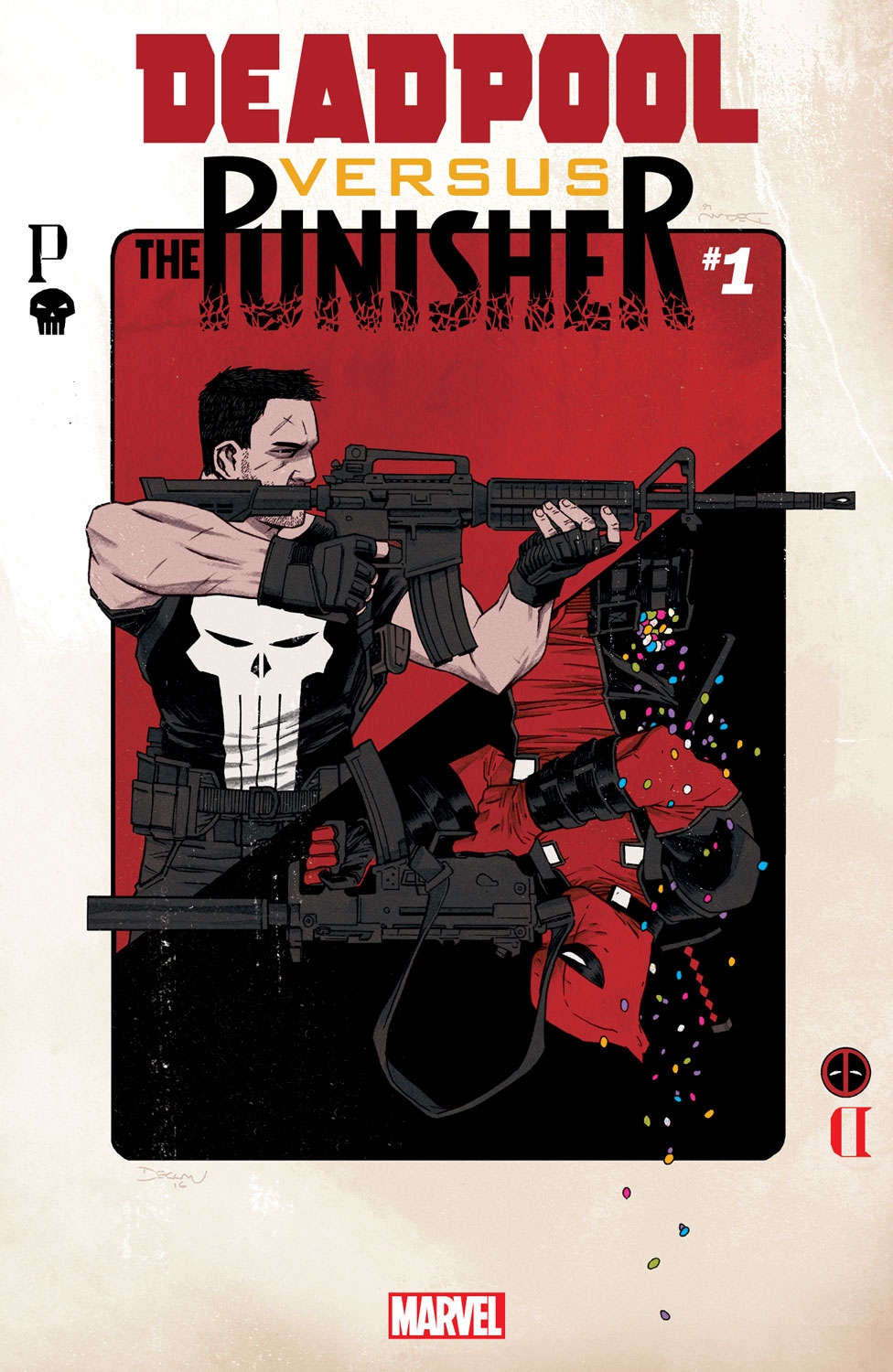 Here's the official word from Marvel:
Marvel's Deadliest Denizens Square Off in DEADPOOL VS. THE PUNISHER #1!

New York, NY—January 4th, 2017 — It's the grudge match of the century! Two Marvel mainstays will clash in a barrage of bullets and blades! Lock and load, True Believers, because one humorless anti-hero is about to go head-to-head with one odorous super-zero! Oh yeah, we're talking about DEADPOOL VS. THE PUNISHER #1 – the brand-new 5-issue limited series coming your way this April! Creators Fred Van Lente (Slapstick, Deadpool) and Pere Perez (Power Man and Iron Fist, Archer and Armstrong) put two of the Marvel Universe's deadliest on a high-octane collision course that will have you on the edge of your seat!

Frank Castle – a man of unstoppable will, and a powerful desire to punish those who do wrong, rooted in the tragic killing of his family. Wade Wilson – the mercenary with the unstoppable mouth, and an knack for annoying those around him, rooted in the thought that he's funny. An old friend from Deadpool's past, codename: The Bank, has re-emerged. With financial ties to criminal operations all over the world, it's only a matter of time before Frank Castle looks to put an end to The Bank once and for all. Just one problem, Deadpool isn't going to let that happen without a fight!

"When the Punisher decides to bring The Bank down," says writer Fred Van Lente in an interview with Marvel.com. "He's gotta go through Deadpool to do it, and you know what? Frank doesn't really have a problem with that, since he doesn't like Wade all that much anyway."

These two are in for the most brutal fight of their lives. As the destruction ratchets up to unthinkable levels, who will be left standing when the dust settles? Find out when both DEADPOOL VS. THE PUNISHER #1 & #2 come to comic shops and digital devices everywhere this April!
Gavin Jasper wants a remake of the Punisher arcade game with playable Deadpool. Follow Gavin on Twitter!