News
Deadpool to Stay R-Rated Under Disney Ownership
Deadpool's R-rated future after family-friendly Disney's monumental acquisition of 21st Century Fox is apparently not so bleak.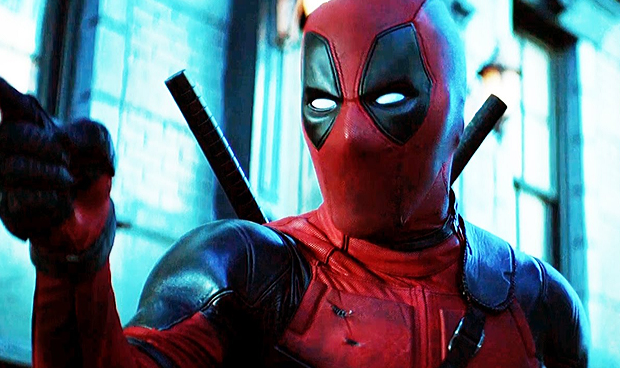 The Marvel-branded X-Men movies, which notably include the R-rated Deadpool, now face a future at the mercy of the Infinity Gauntlet-like force of Disney's now-finalized acquisition of 21st Century Fox. However, it appears that their imminent arrival under the same generally family-friendly corporate umbrella as The Avengers movies may not necessarily mark a mouse-eared makeover. That's because a promising discussion of Deadpool came up in the initial investors meeting.
Shortly after the $52 billion deal was finalized, Disney CEO Bob Iger took to a conference call with investors and the Ryan Reynolds-starring, proudly R-rated, Deadpool was obviously a major topic on the movie front, since it stands as the highest-earning X-Men film of all-time with its $783 million worldwide gross. While Deadpool is a crude, lewd, libidinous outlier of a comic book movie, Iger believes that – branded properly – the series does have a place at Disney. As Iger explains (via THR):
"It [Deadpool] clearly has been and will be Marvel branded. But we think there might be an opportunity for a Marvel-R brand for something like Deadpool. As long as we let the audiences know what's coming, we think we can manage that fine."
Disney obviously has its hands full of Marvel movies with the circuitously-connected, nearly decade-old, Marvel Cinematic Universe of The Avengers franchise, expanded in recent years with Doctor Strange and – via joint venture with Sony – Spider-Man. Yet, the Fox acquisition finally makes it possible to unify the intellectual property bifurcation of the Marvel Comics lineup, potentially ending the separation of the X-Men mutant mythos from the lauded, ever-expanding MCU; something that, up until now, was a fantasy prevented by rival corporate monoliths.
Star Ryan Reynolds wasted no time, using the Disney/Fox deal as fodder for more social media gold. Back on November 6, when the story was still just a rumor, Reynolds initially tweeted, "If this is true, I wonder how the fudge it would affect Deadpool?" However, with the deal's confirmation today, Reynolds unloaded a hilarious photo of Deadpool's disastrous first day as a Disney employee, escorted out of Disneyland in handcuffs.
While it may be too soon to confirm that idea of Deadpool and the other Marvel mutants joining the MCU, Iger's comments do confirm that, in the very least, Disney has no desire to fix what isn't broken vis-à-vis Fox's burgeoning R-rated comic book efforts, exemplified by the success of 2016's Deadpool and 2017's Logan, which, serving as Hugh Jackman's final outing as the adamantium-aligned berserker, managed to use its R-rated content to reinvent the movie franchise in a bleak, but powerful manner, yielding an also-impressive $616 million worldwide. With the summer 2018 arrival of the Deadpool sequel looking as auspicious of a project as any, Disney won't be looking at a cursing, pop-culture-referencing gift horse in the mouth with unwanted sanitization.
Deadpool 2 (official title to be determined,) will arrive at theaters with the enthusiasm of a homicidal Mouseketeer on June 1, 2018.