News
Deadpool PG-13 Petition Gets Response from Ryan Reynolds
Deadpool star Ryan Reynolds replies to a petition to get a more kid-friendly PG-13 cut of the film.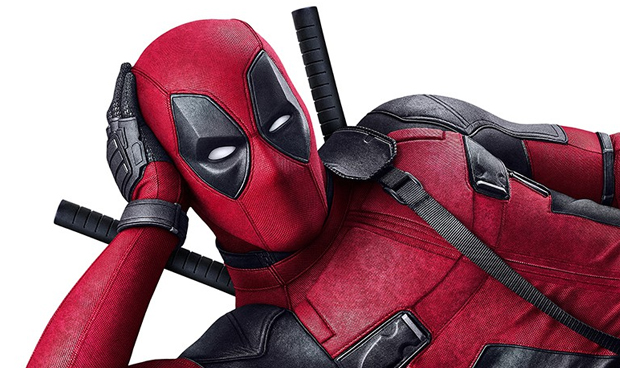 For those unaware, next month's solo movie debut of Marvel's Merc with a Mouth, Deadpool, is a terrific tour-de-force of obscenity, nudity, and other crassness that firmly justify its R-rating from the MPAA. However, a petition conceived by YouTube star Grace Randolph has been making the case for the release of an alternate, more toned-down PG-13 cut that's inclusive for Deadpool's younger comic book fans. Now, star Ryan Reynolds has chimed into the conversation.
Last night at a New York City Deadpool fan event that turned into an impromptu screening of the unfinished film (which is still being tinkered with in post-production), Ryan Reynolds showed up and surprised the audience and even stuck around for questions after the feature. In the presence of company able to attest firsthand to the film's headline-making notoriety, the star fielded a question regarding Randolph's PG-13 proposal rather emphatically. According to Reynolds (via ComicBook):  
"I don't think so. I mean, you saw it. That would be a very short movie. It's almost a commercial at that point."
Reynolds' reference to the hefty gaps that would be left in the film after a sanitizing trip to the cutting room is one that actually echoes the cause of the film's recent international setback in China, where Deadpool is now banned from release, due to the narrative unfeasibility of excising content deemed too obscene. Despite the absurdity of that celluloid nuclear option, the logistical complications are nevertheless valid, even when it comes to a prospective PG-13 cut in the U.S. Such an endeavor would require further expenses and time-consuming reshoots.
When it comes to Grace Randolph, who is also a part-time actress known to write for comic book titles, the initiative was not made out of some prudish case of "stick-up-the-ass-itis." Rather, inspired by a letter she received from a mother of a disappointed 8 year-old Deadpool fan desperate to see the obviously age-inappropriate movie, Randolph believes that the simultaneous release of R and PG-13 cuts would diplomatically widen the audience. Remaining classy in his rejection response to the mother's concerns, Reynolds states:
"People are ragging on her – I think that's an awesome mom. When I was 8 years old, I wanted to see 9 ½ Weeks, but my mom didn't make a petition!"
Nevertheless, it doesn't seem like Randolph's petition will be sustained by Fox anytime in the near future. It's a shame, since such an idea would address relevant practical considerations of the character's multi-generational fanbase. However, a dual-take compromise like that could only have been implemeted back when Deadpool was still being filmed. Moreover, Reynolds has been fighting with the studio for years to not only erase the stain of his character's big screen sewed-mouth rendition in 2009's (canon-reset) X-Men Origins: Wolverine, but also get a filthy film version of Deadpool that evokes the rude, crude nature of the comic title.
Deadpool, directed by Tim Miller, will be bringing a bevy of blue language, boobs, and thrusting bare butts to complement the off-the-wall action when it hits theaters on February 12.