News
Deadpool Pays Tribute to Wonder Woman
Ryan Reynolds takes to social media to congratulate Gal Gadot for Wonder Woman outgrossing Deadpool at the box office.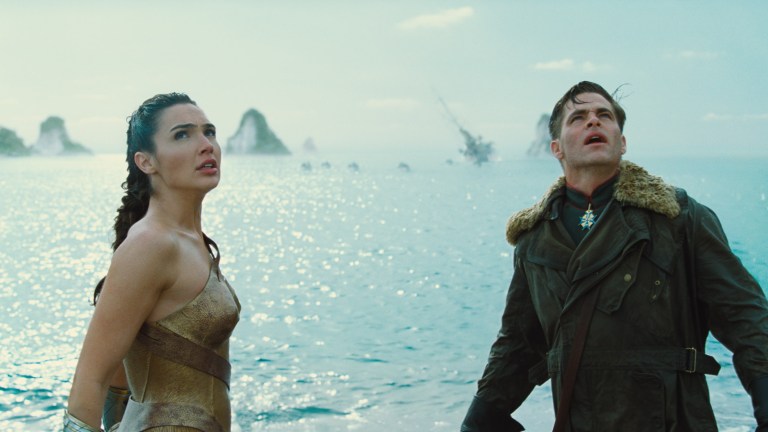 While fans continue to clash in Marvel vs. DC or X-Men vs. Avengers rhetoric, the actors who front these characters' big screen images are much less dramatic about success in a healthy superhero movie marketplace. Indeed, this summer has seen Patty Jenkins and Gal Gadot's Wonder Woman become the highest grossing film ever directed by a woman, and the DCEU's biggest domestic earner to boot, and Ryan Reynolds (aka Deadpool) is paying tribute.
While Reynolds is in the midst of shooting Deadpool 2 right now with Atomic Blonde director David Leitch, he took time to participate in what is both his and the Merc with a Mouth's favorite pastime: social media baiting. On Instagram, Reynolds posted an image of Deadpool expressing his love for Gal Gadot's Diana Prince, and commemorating that Wonder Woman has outgrossed Deadpool. Whereas Wade Wilson tapped out of the U.S. box office at $363 million, Wonder Woman is currently at $368 million and still climbing.
It's nice to see such a level of (publicity-friendly) courtesy between the actors who play these superheroes. But considering they've worked together before in last year's Criminal, this does at least appear to be a sweet digital high-five between two former co-stars.
Deadpool 2 is currently filming in Vancouver, and Gal Gadot can be next seen as Wonder Woman in November's Justice League.