News
Deadpool Movie Gets Official Release Date
The Deadpool movie is happening after all, and Fox have set a release date.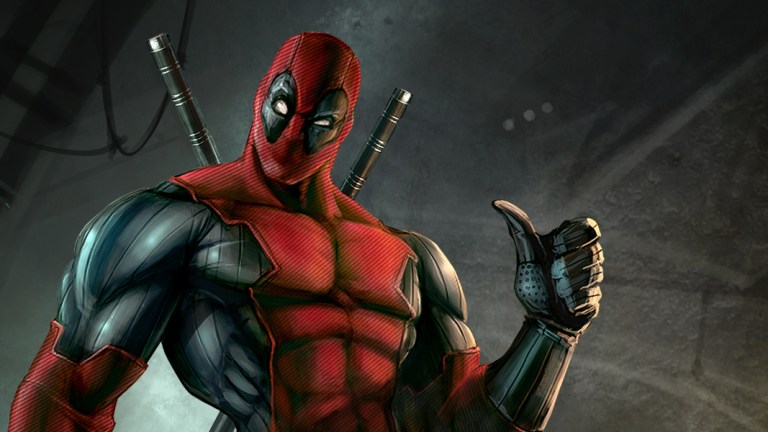 We were starting to think it would never happen. Fox have set the release date for their Deadpool movie as February 12th, 2016.
As recently as this morning we posted a quote from Ryan Reynolds indicating that the Deadpool movie was in "a state of limbo," and if I may quote myself, I said "don't hold your breath." ummmm…whoops.
Tim Miller is set to direct Deadpool, and we assume that Ryan Reynolds will return as the star. Tim Miller has long been attached as the director, and we assume the fact that he's still being mentioned in connection with the film can only mean that Reynolds is back, and they're going ahead with the hilarious (but insanely violent) screenplay by Rhett Reese and Paul Wernick. That February release date means that Fox isn't going to be bound by superhero convention, so there's a good chance this will be a pretty crazy affair, if not the hard "R" fans have been clamoring for.
[related article: The Long, Strange Journey of the Deadpool Movie]
We have reached out to representatives for Ryan Reynolds and Tim Miller and are awaiting comment, but it sounds like a safe bet that they're back. Co-writer Rhett Reese tweeted in celebration, referencing the social media campaign he helped launch in support of the movie.
— Rhett Reese (@RhettReese)
September 18, 2014
Deadpool co-creator Rob Liefeld seems to think that Reynolds is back…
— robertliefeld (@robertliefeld)
September 18, 2014
Is it possible that the fans spoke and Fox listened? The reaction to that leaked Deadpool movie footage (which you can watch right here, by the way) was so overwhelming that it seems impossible that they could have ignored it. We have a guide to all the characters and the plot from the version of the screenplay we read that you can read here. If you're looking for a place to start with Deadpool comics, we've got a handy essential reading guide that you can check out here.
Fox also moved the Fantastic Four release date from June to August 7th, 2015, but we're talking about Deadpool in this article, so the FF have to wait.
Source: The Hollywood Reporter
Like us on Facebook and follow us on Twitter for all news updates related to the world of geek. And Google+, if that's your thing!