News
Deadpool 2 On Track to Be Highest Selling R-Rated Film in Fandango History
Deadpool 2 is on track to be a box office juggernaut if its Fandango pre-sales numbers are anything worth considering.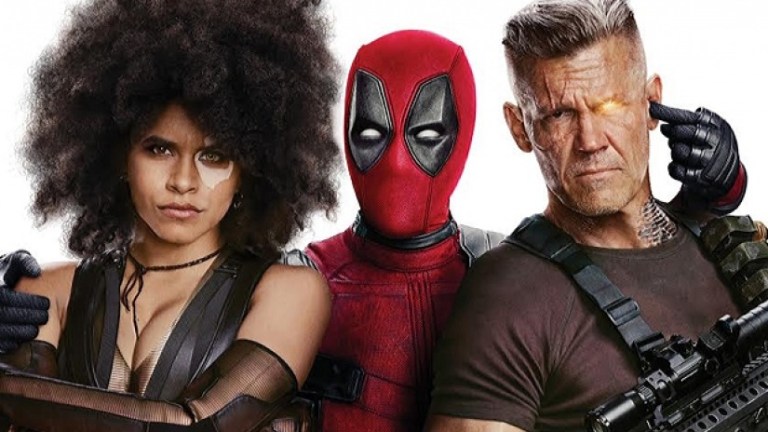 It turns out when you hire someone with as much can-do attitude as Rob Delaney's Peter, good things can always happen for any endeavor. Such is the case with Ryan Reynolds' Deadpool 2, the foul-mouthed and fourth-wall breaking superhero extravaganza that is sure to take in a box office haul worth dropping four-letter words over. And Fandango confirms as much with its latest press release.
As per the online movie ticket retail service, Deadpool 2 is on pace to become the biggest R-rated pre-seller in the company's 18-year history. In fact, according to Fandango, after 24 hours of pre-seales on Thursday, Deadpool 2 is tracking only behind Marvel Studios' much more family friendly, PG-13 Avengers: Infinity War and Black Panther in terms of sheer ticket-buying volume.
"Thanks in part to Deadpool creator Rob Liefeld's exclusive FanShop poster offer with tickets, fans flocked to Fandango to reserve their seats as soon as tickets were available," said Erik Davis, Fandango's managing editor, in a statement.
This is good news for the Merc with a Mouth, because he's going big in Deadpool 2 with a higher budget and certainly a bigger canvas. The superhero sequel, directed by Atomic Blonde's David Leitch, features more popular X-Men characters entering the fray like Cable (Josh Brolin, who is moonlighting after playing Thanos in the MCU, a fact Reynolds' alter-ego is having too much over) and Domino (Zazie Beetz). The picture also, on a personal geek out note, includes the boy, the the myth, and the legend who was once Ricky Baker in Hunt for Wilderpeople, Julian Dennison.
The film follows Deadpool forming a new superhero group called the X-Force in order to combat a time traveling Cable. Why is Cable coming to our present? Something about hunting down a mutant child played by Dennison, but that appears to be just a pretext for action-comedy glory, complete with fan favorites returning like Morena Baccarin as Vanessa, Brianna Hildebrand as Negasonic Teenage Warhead, and Stefan Kapicic as the voice of Colossus.
Deadpool 2 starts brings the jokes to theaters when it opens on May 18.