News
Deadpool 2 Make-A-Wish Photos Shared by Ryan Reynolds
Deadpool 2's Ryan Reynolds injects some ultraviolent levity into the lives of cancer-stricken children in some set photos.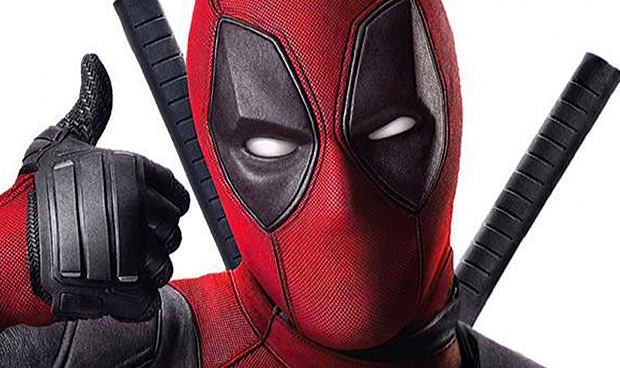 Deadpool 2 – or whatever the Deadpool sequel will ultimately be titled – continues one of the most creative promotional strategies ever implemented for a film. However, star Ryan Reynolds has released some set photos that transcend mere promotion, showcasing the power that the lewd, crude Marvel superhero possesses when it comes to enlivening the emotional resolve of a brigade of brave children who are battling cancer.
While the social media stylings of star Ryan Reynolds typically consists of insanely irreverent Deadpool material, he used his role as the Merc with a Mouth, in this instance, to pull on some figurative heartstrings (perhaps saving the pulling of literal ones for the movie,) with some inspirational photos showing a Deadpool 2 set visit of children from Make-A-Wish Foundation and its Canadian counterpart, Children's Wish Foundation.
Expressing his admiration in a Deadpool-like way, Reynolds, who calls the opportunity to welcome the kids as "one of the best parts of playing the Big Red Jackass," states:
"Deadpool kicked Cancer in the taint, but these kids do it for real every day. These foundations make dreams come true for a lot of super-brave kids. They also make dreams come true for parents, who just wanna see their kid smile."
In addition to some amazing interactions with the kids, Reynolds and the Deadpool 2 production was able to provide each of the visitors with an amazing memento in the form of prop replicas of Deadpool's katanas, signed by the star himself. For this colossally cool bit of swag, Reynolds expressed his gratitude, stating:
"HUGE thanks to our Prop Master, Dan Sissons, for making sure every kid left with his/her own sword. (Bamboo versions. Not stabby-stabby versions.)"
Of course, the $783 million global box office success of 2016's original Deadpool was seen as a groundbreaking achievement because of its non-family-friendly nature, along with its status as an unapologetically R-rated outing that's rife with nudity and just about every crass concept one could imagine. Thus, the narrative questioning the wisdom of having children visit the set to its equally iniquitous sequel has been raised. Consequently, Reynolds addressed one such critic on Facebook in a post that was subsequently deleted – which, in turn, deleted Reynolds's response. Addressing the R-rated issue, Reynolds states:
"Yup. Deadpool is Rated R. If my kid went through a fraction of the sh*t these kids deal with daily, I think they can watch whatever they like. That's just my .02 cents."
Indeed, the adult-driven marketing of Deadpool 2 still doesn't mitigate the fact that many children do get to see R-rated movies; a generally unspoken idea that has always been the case. That idea is complemented by the fact that Deadpool is currently one of the most popular characters in the published pages of Marvel Comics. Moreover, the story of Deadpool is one that's close to home, and it's easy to see how children affected by cancer can draw inspiration from the (admittedly fantastical) story of Reynolds's Wade Wilson, whose own bout with malignancy led to an amazing – though aesthetically unappealing – metamorphosis into Deadpool, who, despite his hardships, fights the good fight (and the fourth wall,) in an insanely humorous – albeit homicidal – manner.
Deadpool 2 (official title to be revealed,) will make its way to theaters on May 18.