News
Deadpool 2: Former Director Tim Miller Debunks Rumors About His Exit
Deadpool director Tim Miller clears the air regarding his astounding exit from Deadpool 2.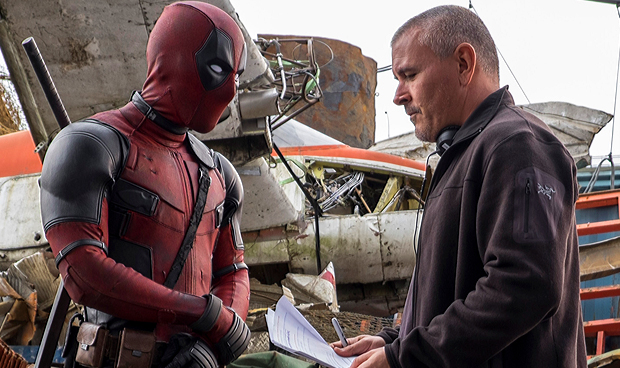 The shock success of Deadpool was one of the biggest entertainment stories of 2016. The project seemed doomed from the start by its decade-long gestation, a star whose name was previously attached to a comic book movie box-office bomb, its recalcitrance in sticking to R-rated content and, notably, a director in Tim Miller who had never headed a wide release feature. Of course, one $782.6 million global kick to the zeitgeist family jewels later and Deadpool changed the comic book movie game. Thus, it was a surprise to say the least when Miller abruptly exited the would-be sequel. Now, the helmer speaks out on why.
Recently appearing on the GG Garage podcast, Tim Miller took the opportunity to address the elephant in the room when it came to his perplexing departure from arguably the most auspicious sequel film project on any studio's docket in Deadpool 2. Rumors alleged that problems arose when Miller had grandiose sequel ambitions to triple the budget of the original, clashing with star/producer Ryan Reynolds's desire to keep the film small and scrappy and that Reynolds nixed Miller's idea to cast Kyle Chandler as Cable. However, Miller – addressing genre fans – assails that narrative in a definitive way, stating:
"I just want to say one thing to the geek audience out there, because it's important to me what the geeks and nerds of the world think because they are my brothers and sisters. I didn't want to make some stylized movie that was 3 times the budget. If you read the internet — who cares, really? But for those of you who do, I wanted to make the same kind of movie that we made before because I think that's the right movie to make for the character. So, don't believe what you read on the internet. – I wanted to do the same thing. Kyle Chandler was not going to be Cable. All this stuff that I read kind of kills me."
However, with those issues seemingly clarified, we are now left with more questions than answers when it comes to Tim Miller's Deadpool 2 exodus. As John Wick co-director David Leitch takes his place in the director's chair of the 2018-scheduled sequel, Miller's directorial docket – barring a loose rumor of being eyed for Fox sci-fi thriller Influx – is still officially vacant. It's an odd (though likely temporary) state for the career of a momentum-surging director documented as being the major driving force behind the year's biggest dark horse hit. If there was any problems between Miller, Ryan Reynolds or writers Rhett Reese and Paul Wernick, they didn't occur during the production of the first Deadpool, since Miller states:
"Even when some people go, "The movie was really hard to make." The movie was a joy to make. I think you see it on screen. We all had such a good time. We had a few arguments in post, but nothing more than usual. The crew was so great, everybody was going to come back and we were going to have such a good time and the idea that it was a difficult movie…It wasn't, it was a joy, and it was the best experience of my life."
Indeed, Miller had nothing but praise for the Deadpool experience and the folks with whom he worked, giving these parting words:
"I wish them nothing but good — I hope it's great. I hope it's a great movie. Because I love the character and I think it's great, and I love all the actors and I want to see them successful again. I haven't met David [Leich], but he's a great guy from everything I've heard. I want nothing but the best for the character. And for Fox, too. They deserve to make more money. They need to make more money [laughs]. They were great. They were terrific."
Thankfully, with David Leich at the helm and star/producer Ryan Reynolds, who has been through the wringer with the character after a decade of solo-movie campaigning and a disappointing sewn-mouth debut in X-Men Origins: Wolverine, the Deadpool 2 project is thankfully moving along with personnel who – like Tim Miller – understand the cinematic chemical elements responsible for making the first film such a refreshingly delightful genre entry.
Deadpool 2 will be using dual katanas to slice the fourth wall with extreme sarcastic prejudice when the film hits theaters on March 2, 2018.