News
Deadpool 2 Also Demands Your Silence on Spoilers
Deadpool 2 is taking a page out of Thanos's book when it comes to protecting precious plot secrets.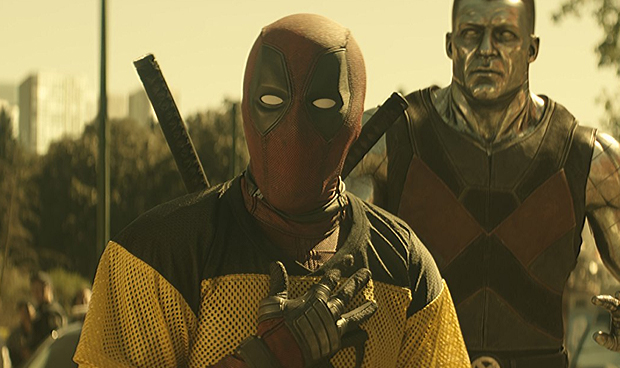 Deadpool 2's status as a Fox movie may leave it outside the purview of the secrets-keeping apparatus of Marvel Studios, but it's been doing one hell of a job on maintaining a tight lid on its plot. Indeed, with a little over a week until its release, we know nothing, even regarding its villain(s) – at least, barring the formation of X-Force and Deadpool's apparent recruitment drive for diabetics. Thus, with a newly released letter to the fans, it's clear that those involved are making a special effort to maintain said tight lid.
As Deadpool 2 approaches the phase when advance screenings start to take place, which tends to open the floodgates for spoiler content, star Ryan Reynolds has posted a letter that – in true Deadpool fashion – spoofs, amongst many things, Avengers: Infinity War's #ThanosDemandsYourSilence pre-release effort. (Note the letterhead that crosses out Fox in lieu of "TBD," referencing the studio's Disney/Comcast buyout courtship.)
The letter's Thanos reference is not just pertinent because Infinity War is another Marvel movie, but because Thanos actor Josh Brolin is co-starring in Deadpool 2 as the time-travelling, cybernetically-upgraded, Cable. Moreover, to reemphasize, there isn't jack squat out there about the plot; something that the film's hilarious official synopsis mercilessly mocks, stating:
"After surviving a near fatal bovine attack, a disfigured cafeteria chef (Wade Wilson) struggles to fulfill his dream of becoming Miami's hottest bartender, while also learning to cope with his lost sense of taste. Searching to regain his spice for life, as well as a flux capacitor, Wade must battle ninjas, the yakuza, and a pack of sexually aggressive canines, as he journeys around the world to discover the importance of family, friendship, and flavor – finding a new taste for adventure and earning the coveted coffee mug title of World's Best Lover."
Yet, while we still don't know the real story (outside of context-deprived trailer footage), we do know the casting, which, amongst actors already attributed to specific characters, also consists of mystery members Jack Kesy and Eddie Marsan; two notable names who are clearly not onboard to play "Street Bystanders 1 and 2." Reports suggest that Kesy could be playing the classic villain X-Men, Black Tom Cassidy, an idea compounded by another rumor that the character's repertory partner in crime, the Juggernaut, is also in the film. (Maybe Marsan in CGI form?)
Of course, going further down the Deadpool 2 speculative rabbit hole is probably a hollow pursuit at this point, since the film is arriving at theaters on May 18.