News
DC's Nuclear Winter Special Celebrates Superman, Martian Manhunter, and More
Steve Orlando's Martian Manhunter comic gets a thematic preview in DC's Nuclear Winter Special. Here's an exclusive first look...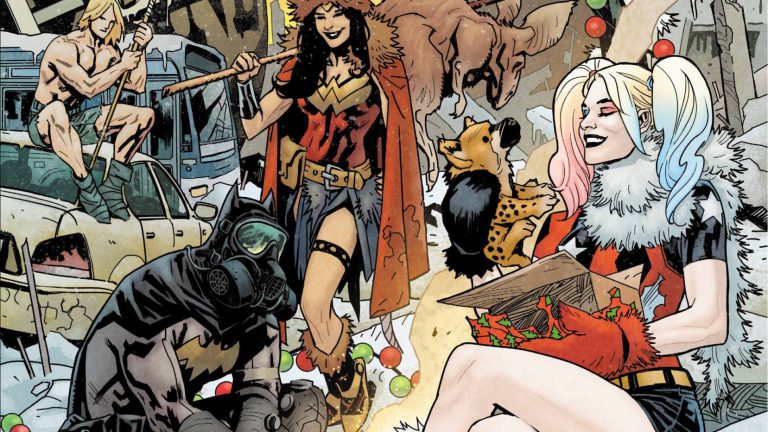 DC has been having a lot of creative success with their seasonal specials. Usually they're a way for fun one-off stories or quick-hit introductions for new talent. And periodically they use it as a way to seed ideas and themes for upcoming stories. That's the case in DC's Nuclear Winter Special, where we get some stuff from relative newcomers like Amancay Nahuelpan (who's drawn a bunch of stuff for Black Mask, but not much for DC) or Dave Wielgosz (an editor on the Batman books who's new to writing credits); unsurprisingly great work from Tom Taylor and Mairghread Scott; an EXTREMELY Mark Russell framing sequence by perennial favorite Mark Russell; and a stealth intro to one of 2019's most anticipated comics – a holiday get together between Superman One Million and Martian Manhunter from penciller Brad Walker and writer Steve Orlando, who gets to tackle J'onn next year.
"I was lucky we were deep in the development of Martian Manhunter with Riley [Rossmo, artist on the series] when DC came to me to talk about doing this story for Nuclear Winter," Orlando told us. "It was an opportunity to take a lot of the worlds we built for Martian Manhunter in our own book and spread it into this DCU story and give it a little bit of a preview."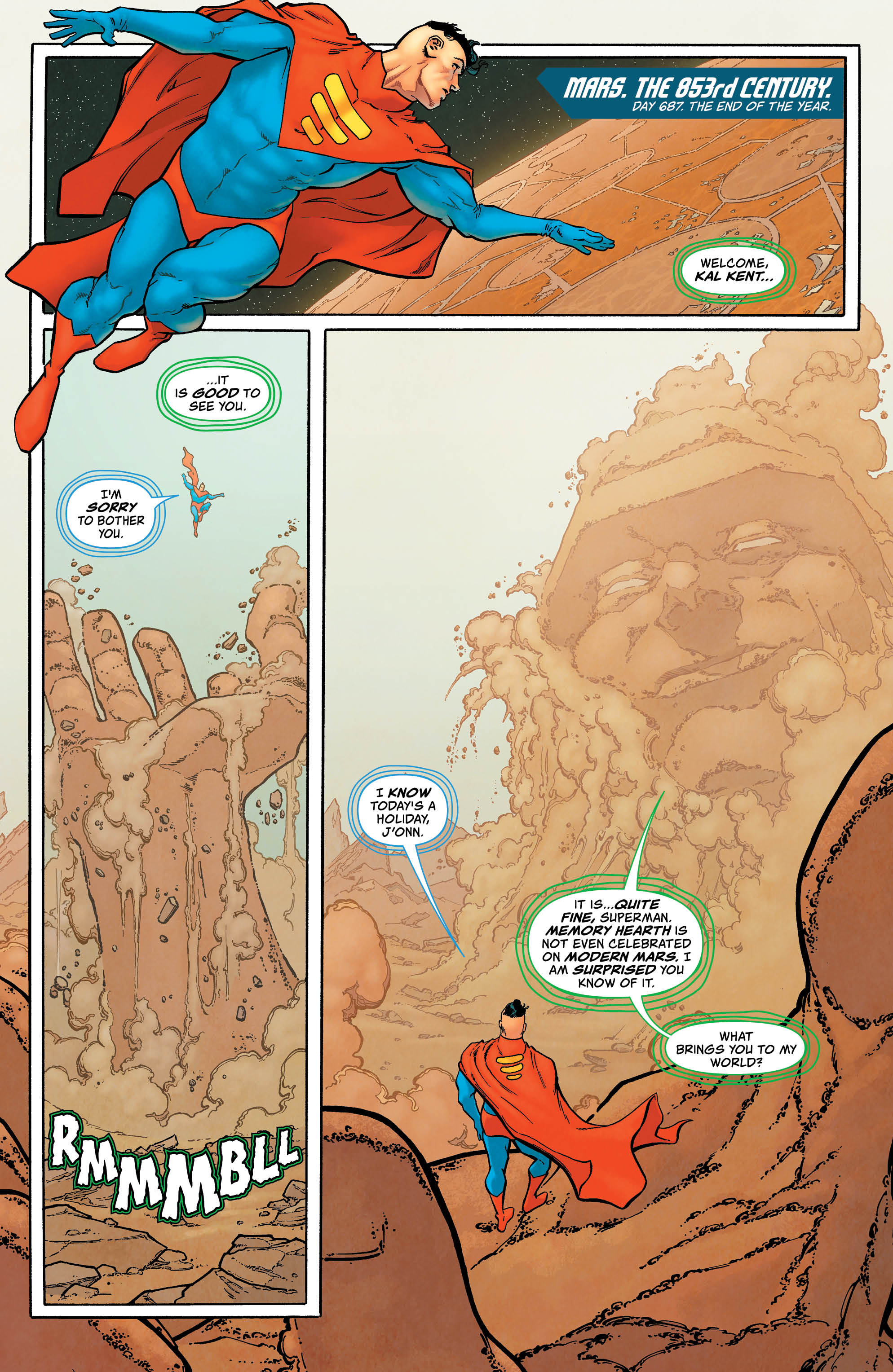 Orlando is one of a handful of guys who can successfully build off of Grant Morrison concepts, so it was no surprise to see Kal Kent, the Superman of the 853rd century (from DC One Million) show up. It has Superman visiting Mars to celebrate "Memory Hearth" with J'onn.
Kal feels very much like an outgrowth of the Morrison version, and the story feels like the best Christmas episode of all time ("Comfort and Joy" don't @ me) while also laying the groundwork for what we can expect from Orlando's next step with the character.
Storywise, you know exactly what you're getting. "King Cosmos is in there for one reason and one reason only, I love his name and I think he looks cool," Orlando said. This is a guy who revels in continuity deep cuts – who put Neron, Prometheus and Extraño in Midnighter and launched Justice League of America by pitting the team against Lord Havok and the Extremists, so it's no surprise that he dug deep for King Cosmos.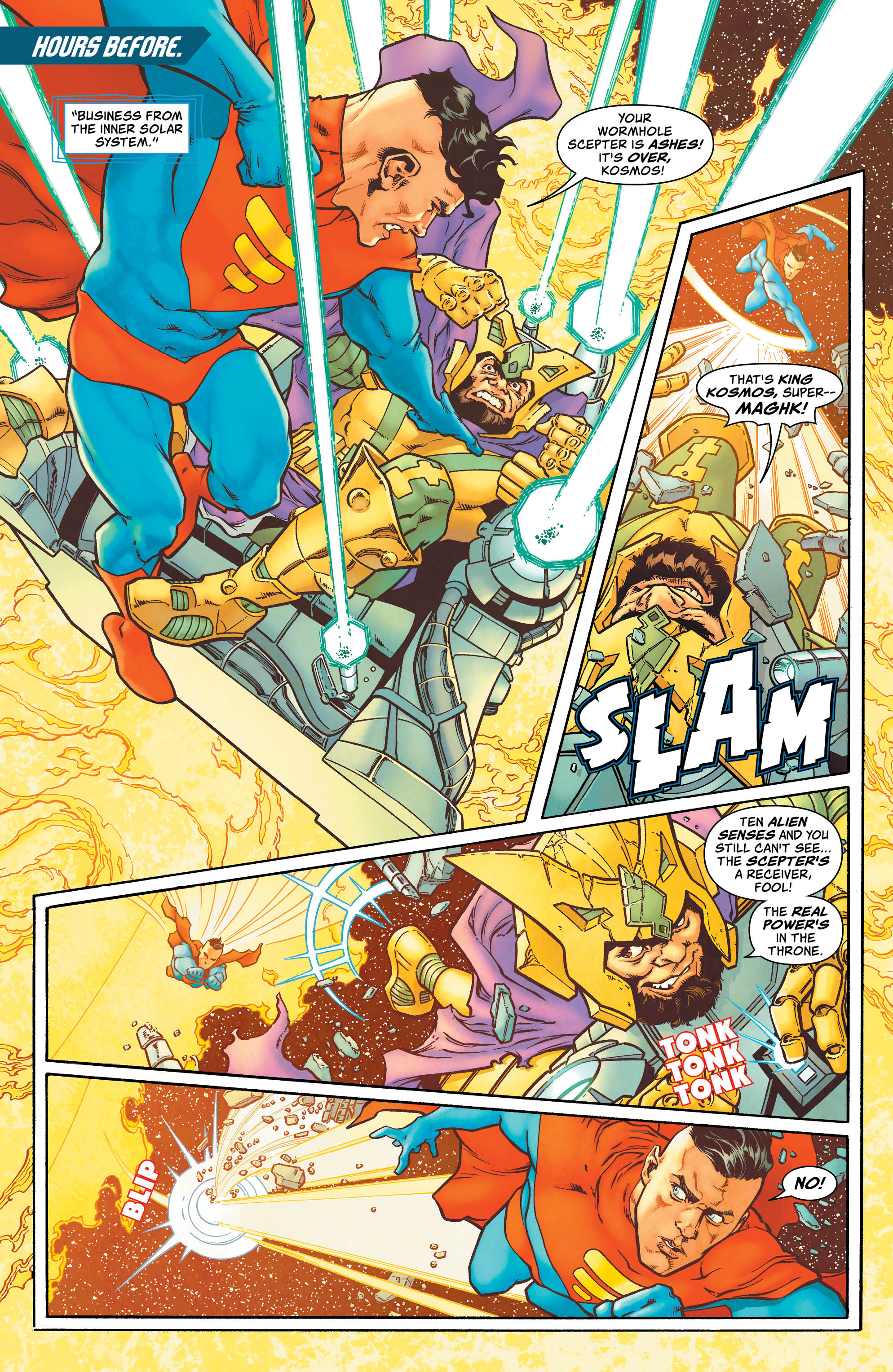 And if you've followed his career at all, it's no surprise at all who he's working with on art. Brad Walker, of late from Aquaman and The Demon fame but maybe best known for his work on the seminal Abnett and Lanning era Guardians of the Galaxy, is the latest in a long string of phenomenal artists to be paired with Orlando on a story. Walker's design is terrific, his action work is outstanding, and his facial expressions and body language nail the emotional beats of the story.
Here's what DC has to say about the book: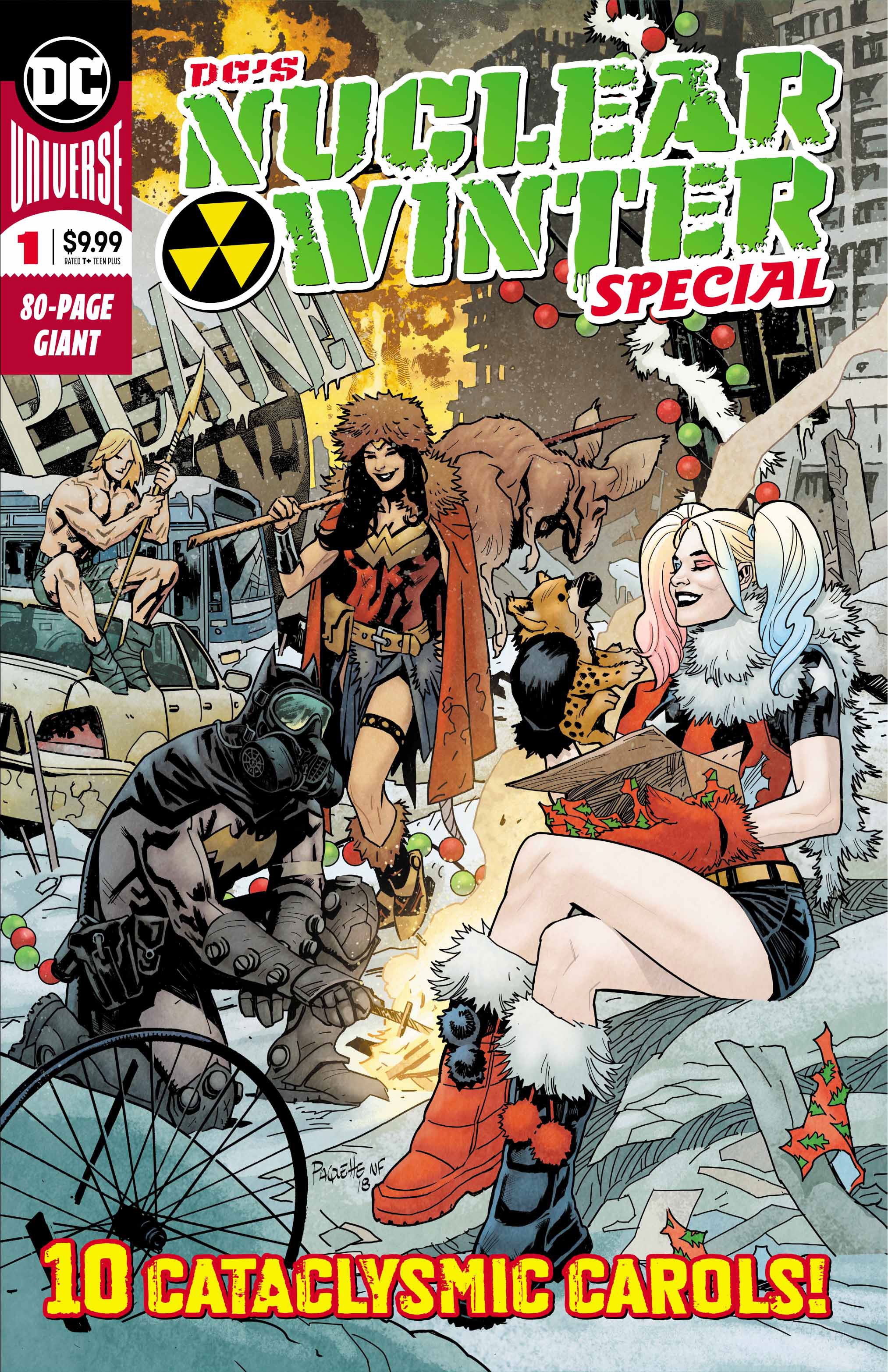 DC NUCLEAR WINTER SPECIAL #1

written by PAUL DINI, STEVE ORLANDO, PHIL HESTER, MARK RUSSELL, MAIRGHREAD SCOTT and others
art by CULLY HAMNER, PHIL HESTER, GIUSEPPE CAMUNCOLI, YASMINE PUTRI and others
cover by YANICK PAQUETTEThe holidays are tough enough as it is, but when you're living in a post-apocalyptic wasteland (or, you know, 2018) the world can seem bleaker than ever. So do yourself a favor this holiday season, break out your best eggnog and enjoy 10 all-new stories featuring the World's Greatest Heroes, including looks at the futures of Batman, Superman and the Flash, as well as many more denizens of the DC Universe.
The DC Nuclear Winter Special is on sale on Wednesday, 11/29. We'll have more from our chat with Steve Orlando this week, too!