News
DCeased: First Look at DC Comics Zombies Event
The DC Universe is bringing out the dead. Meet the DC zombies in this exclusive first look at DCEased #1 from DC Comics.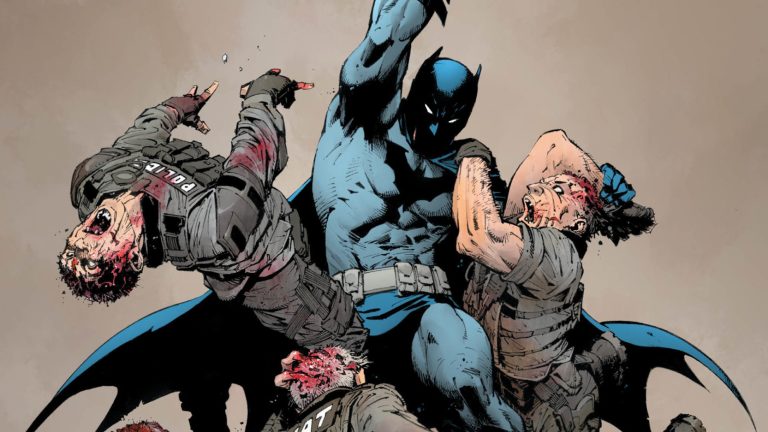 DCeased feels long overdue. The global zombie phenomenon really took off almost ten years ago when The Walking Dead first aired, but it has been an ongoing comics concern for more than 15 years. The Walking Dead's first issue came out in 2003 before kicking off a television phenomenon in 2010, and since then everyone from Marvel to IDW's Hasbro licenses have done big zombie events. Marvel Zombies in particular holds up well to this day. Criminal's Sean Phillips on art with obvious choice writer Robert Kirkman unsurprisingly told very effective and horrifying zombie stories using popular superhero characters.
It looks like this unlikely trend will continue with DCeased. Goofy name aside, it looks like the book is going to work because it has some real quality talent on it: Tom Taylor (Injustice: Gods Among Us, X-Men Red, All New Wolverine) handles writing duties, while in the first issue, Trevor Hairsine (Divinity, Red Hood and the Outlaws) and Stefano Gaudiano (inker on The Walking Dead) are joined by James Harren (Seven to Eternity, The Mighty Thor) on art.
This is a bananas creative team. Besides being responsible for maybe the two best X-Men comics of the last five years in All New Wolverine and X-Men Red, Taylor is also an absolute whiz with licensed or adapted books – his run on Injustice was wonderful. He actually managed moments of subtlety in it, and it was an adaptation of a game where the Joker tricked Superman into killing Lois Lane which turned Superman into a fascist. Not a lot of subtlety built into the premise. Taylor does a tremendous job infusing a high concept with personality. He's also an expert at placing his stories in lived-in universes, whether it's a pre-established one or a parallel offshoot reality like Injustice.
Gaudiano is largely responsible for the popular conception of the zombie atmosphere in comics today, so if you want a book to look zombie-ish, he's a great hire. Hairsine and Harren are fascinating choices. Harren is a rather indie cartoonist to put on a high profile comic like this, but he crushed it on The Mighty Thor and his look gets more and more Paul Pope as time goes on. But assigning him the Apokalips pages is inspired – give him the weirdest stuff you can and let him run wild with it. Hairsine is interesting because he is so good at making cerebral experiences visually interesting (Divinity was an odd, yet outstanding book). Hairsine seems like he works loose, so an inker like Gaudiano makes his pages drip with atmosphere.
And atmosphere is what you want out of a comic like this. A good zombie book should be going for insurmountable, suffocating horror. As you can see from the preview DC sent us, it's got that right out of the gate. Here's what they have to say about it:
DCEASED #1 written by TOM TAYLORart by TREVOR HAIRSINE, STEFANO GAUDIANO and JAMES HARRENcover by GREG CAPULLOvariant cover by FRANCESCO MATTINAhorror movie variant cover by YASMINE PUTRI"I looked, and there before me was a pale horse! Its rider was Death, and Hades was following close behind him."—Revelation 6:8A mysterious techno-virus has been released on Earth, infecting 600 million people and turning them instantly into violent, monstrous engines of destruction.The heroes of the DCU are caught completely unprepared for a pandemic of this magnitude and struggle to save their loved ones first…but what happens to the World's Greatest Heroes if the world ends?New York Times best-selling writer Tom Taylor (INJUSTICE) returns with a terrifying new tale and is joined by artists Trevor Hairsine (LEGENDS OF THE DARK KNIGHT) and Stefano Gaudiano (The Walking Dead).
Take a look at these preview pages. The mood is perfect, and the dialogue is right on (especially Green Arrow – so good).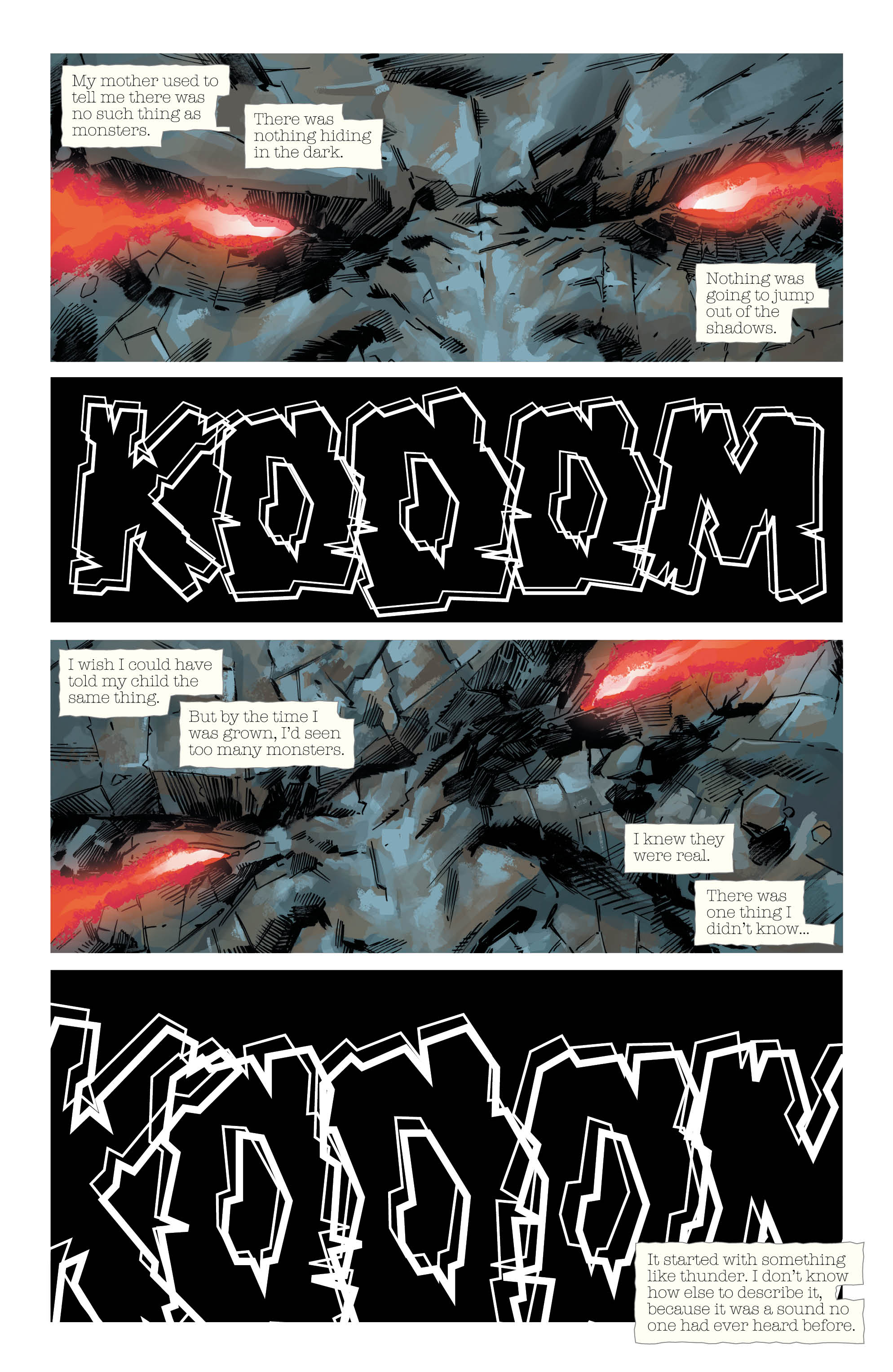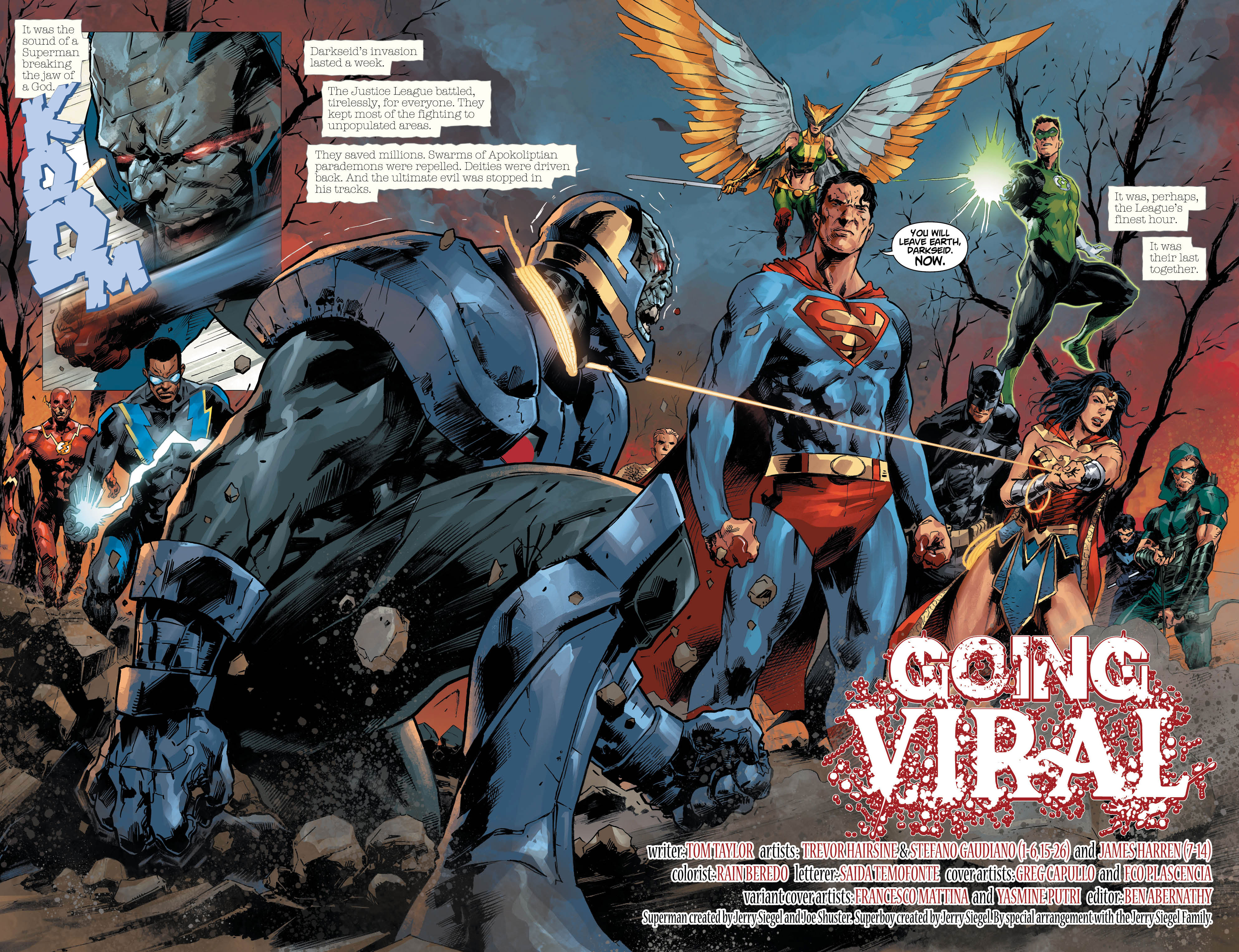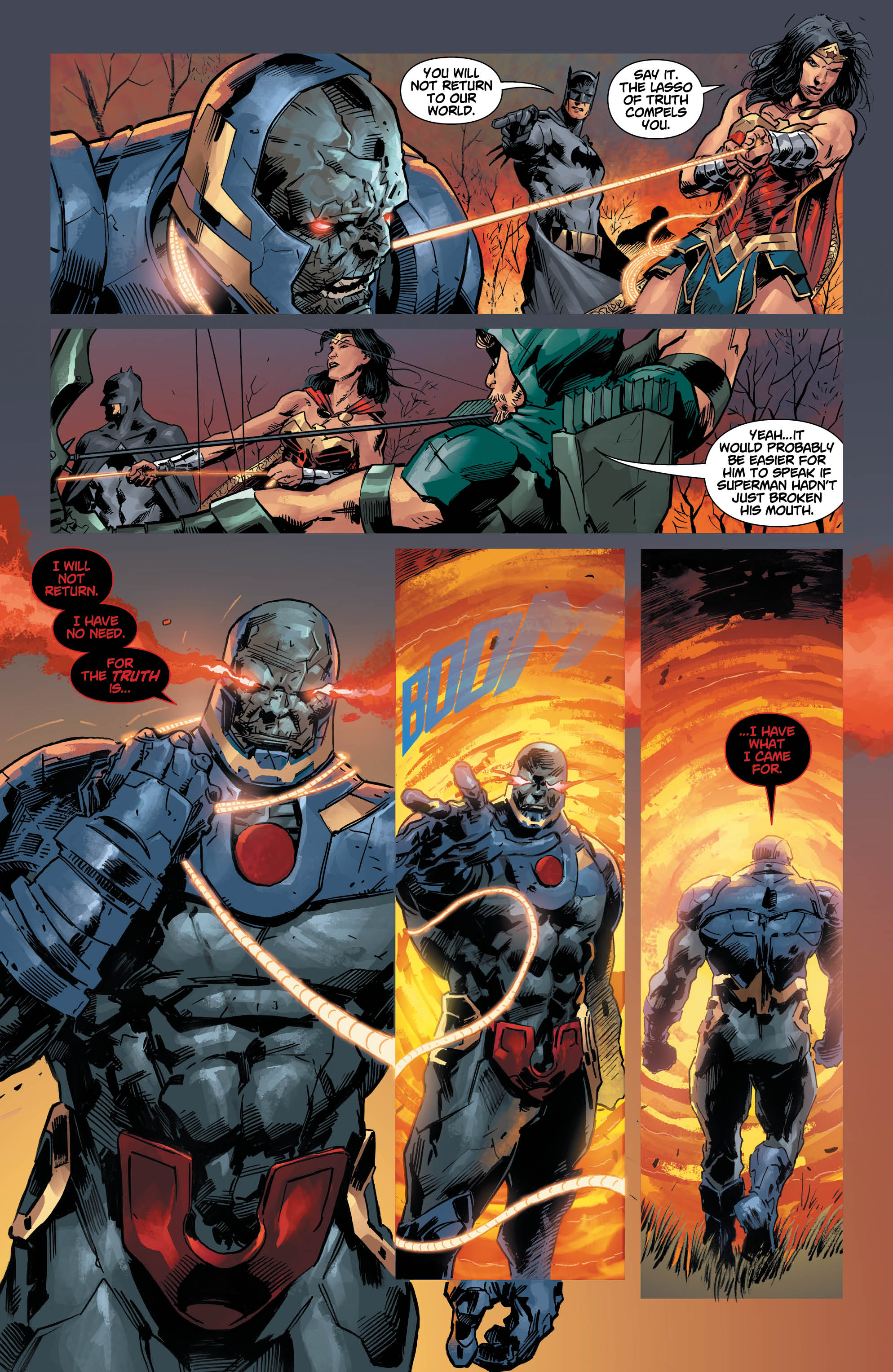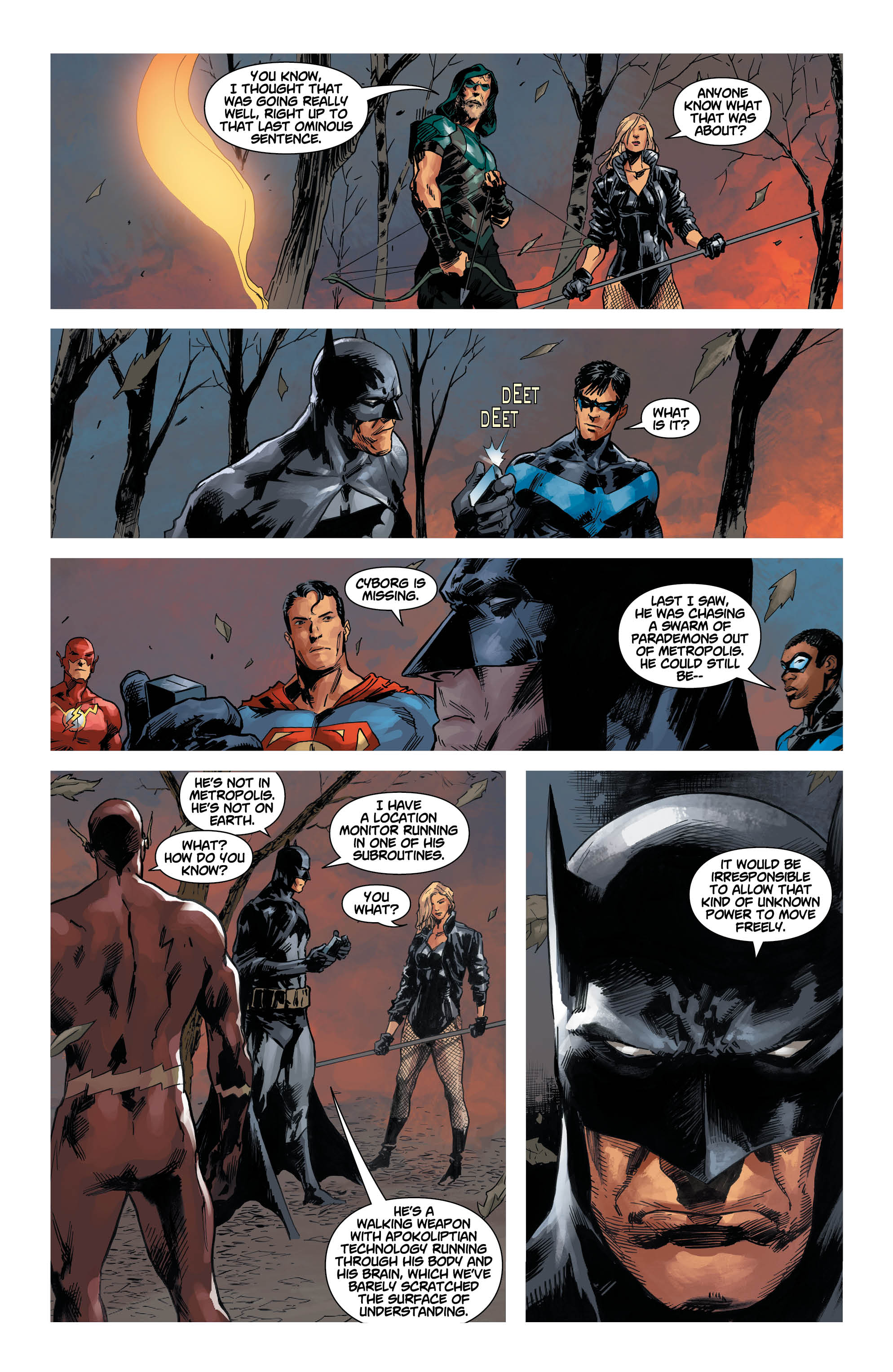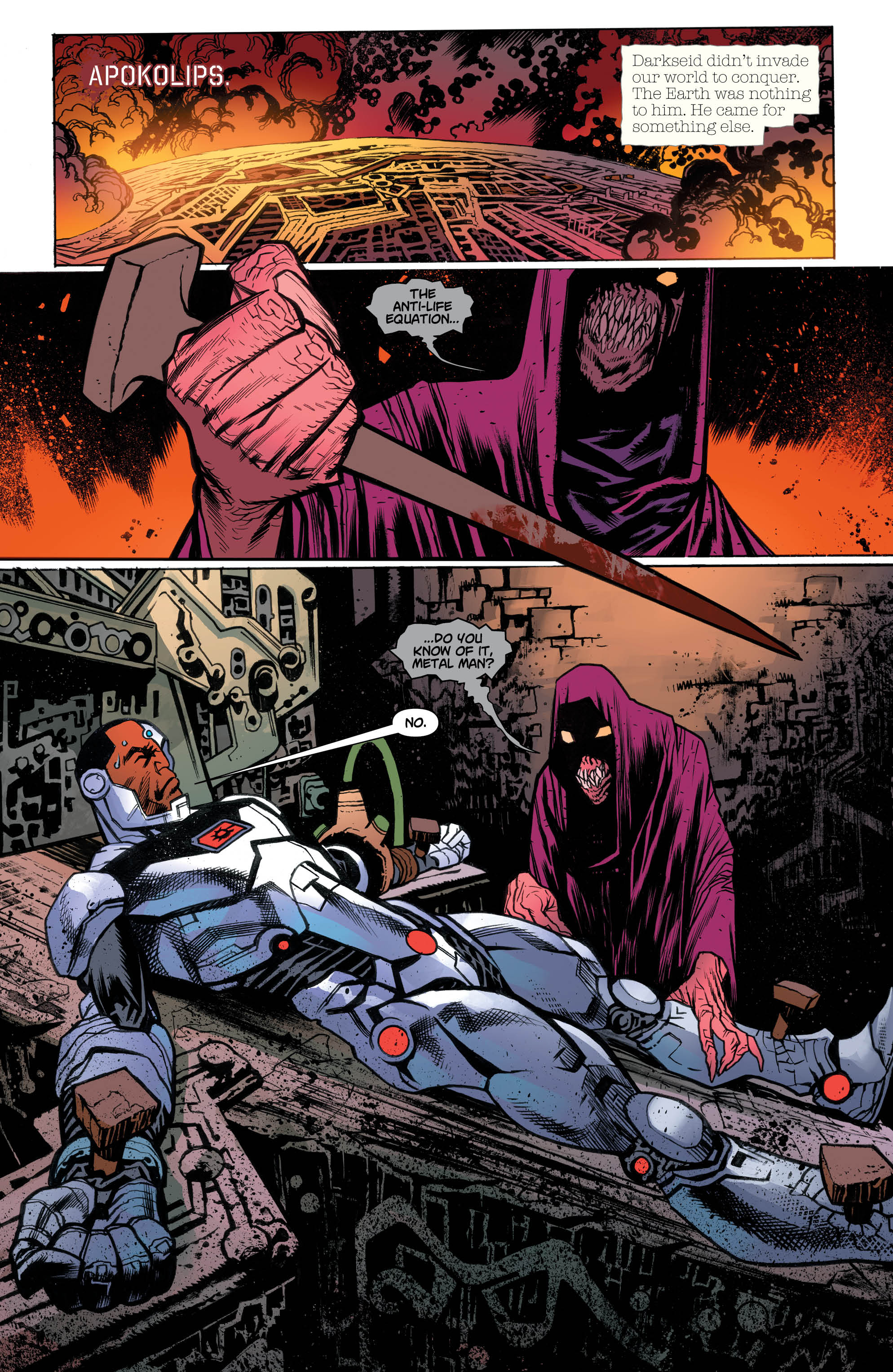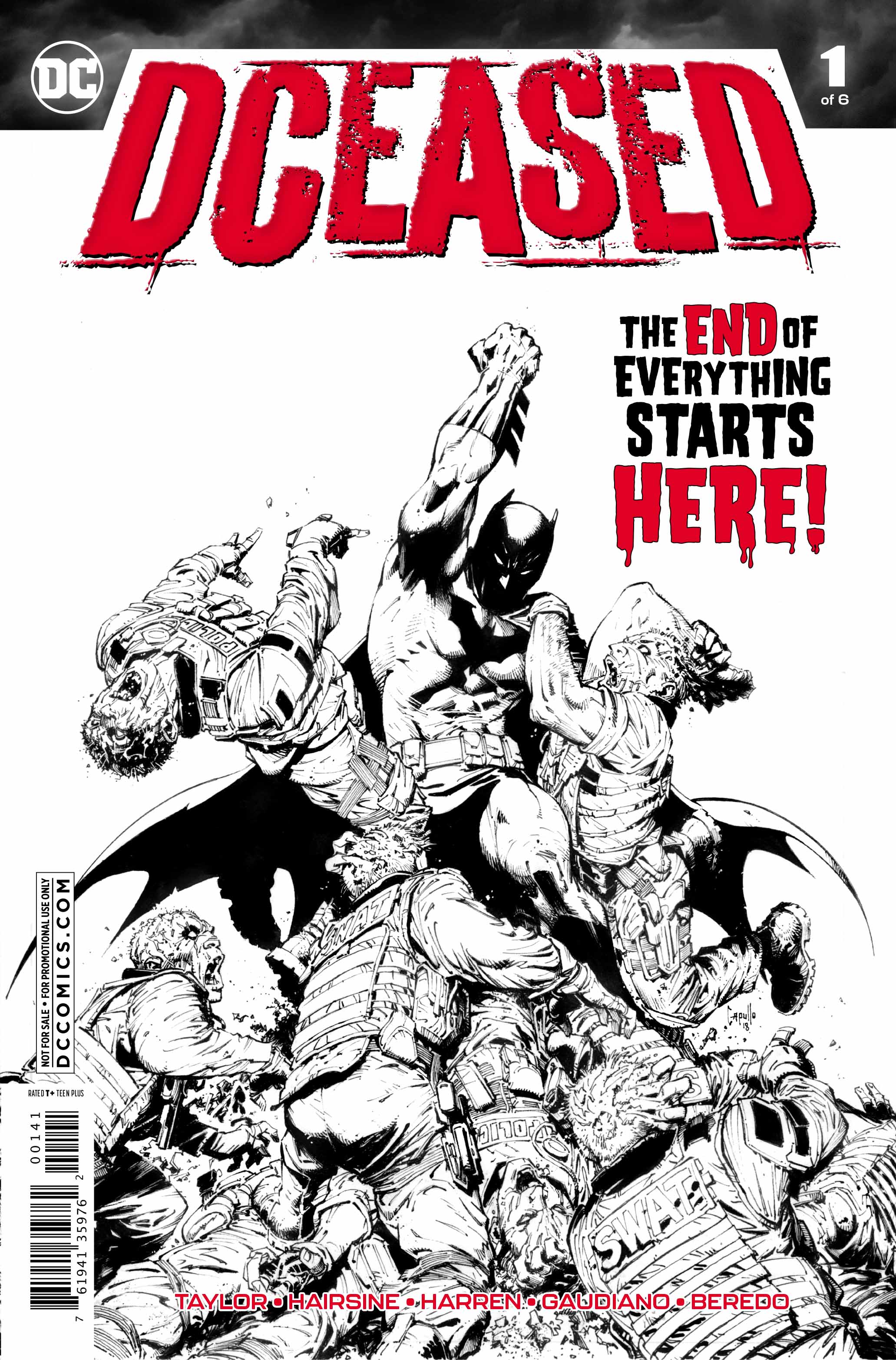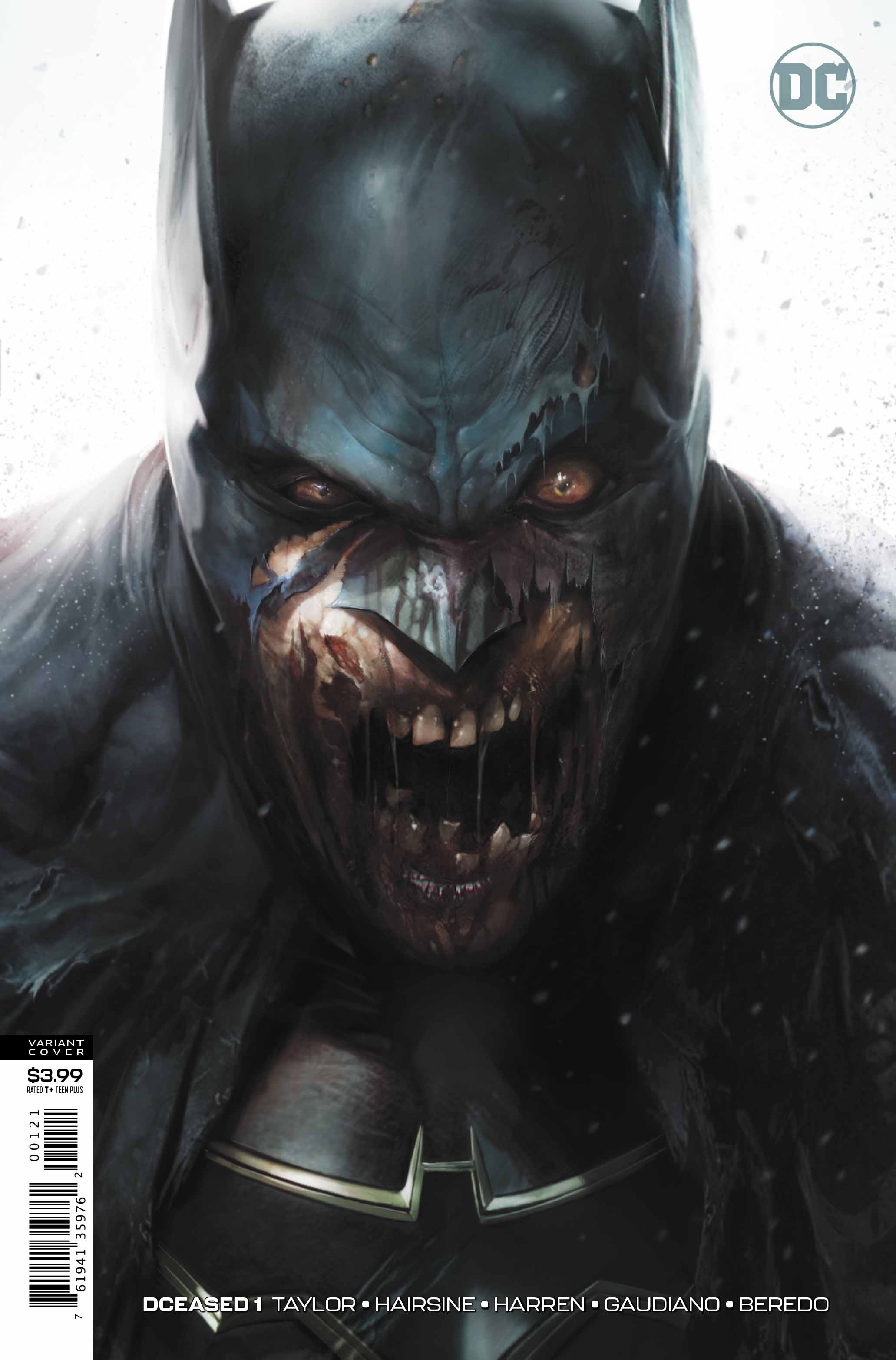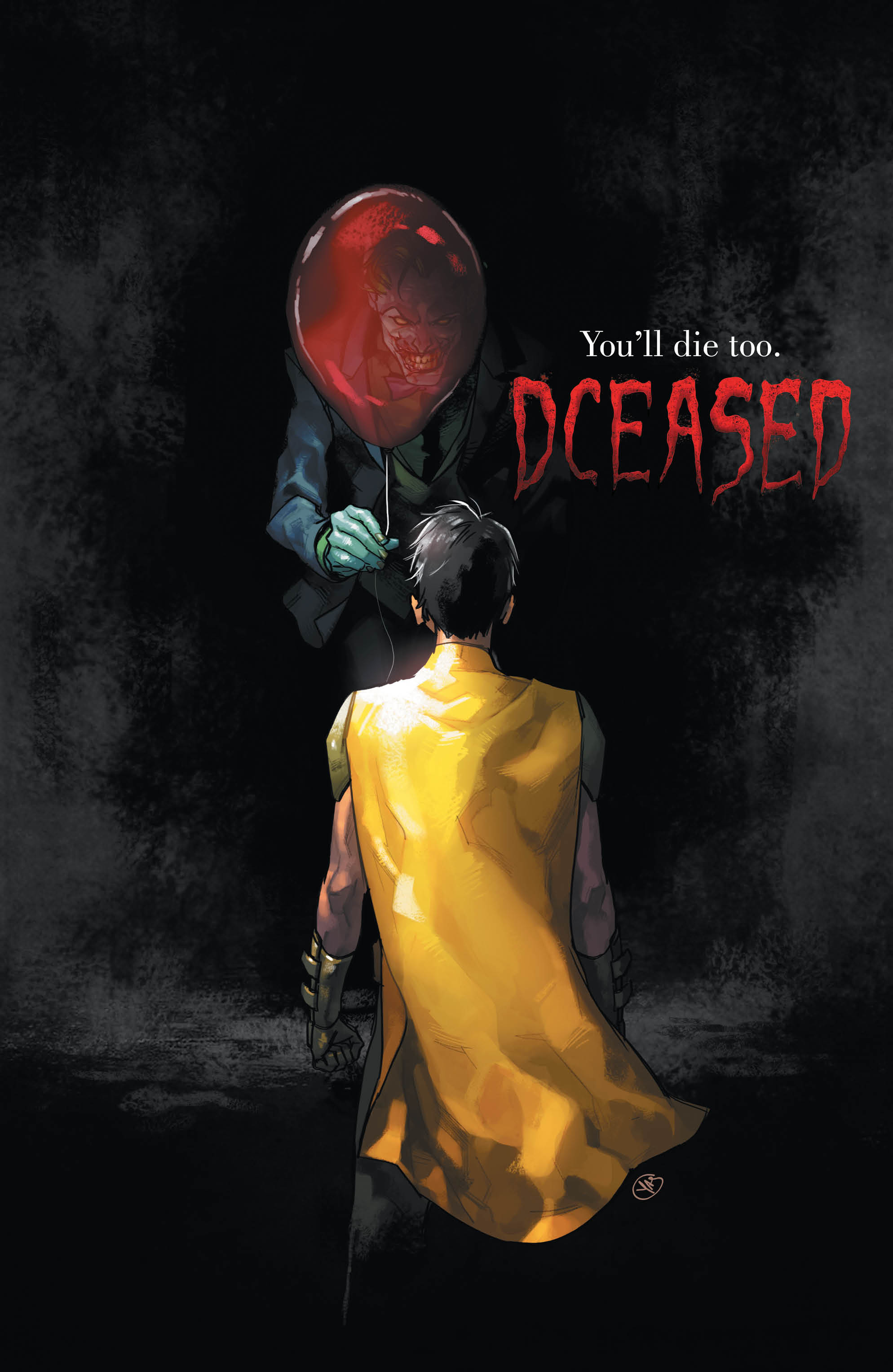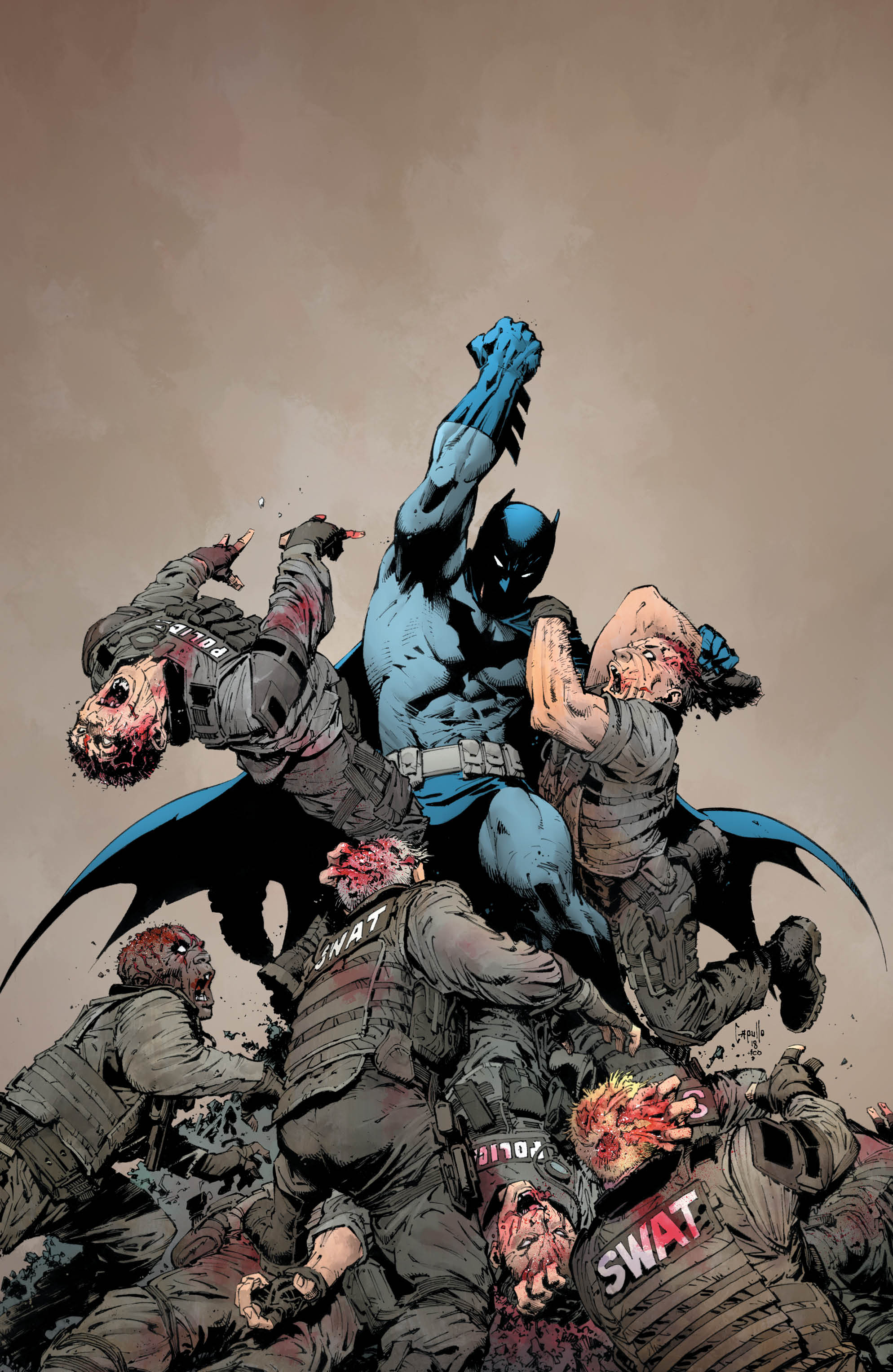 DCEased shambles into comic shops and digital this Wednesday.