News
DC Universe Adds Complete Comics Library and New Issues
The DC Universe comics library just got a whole lot bigger, with plenty of new issues to come.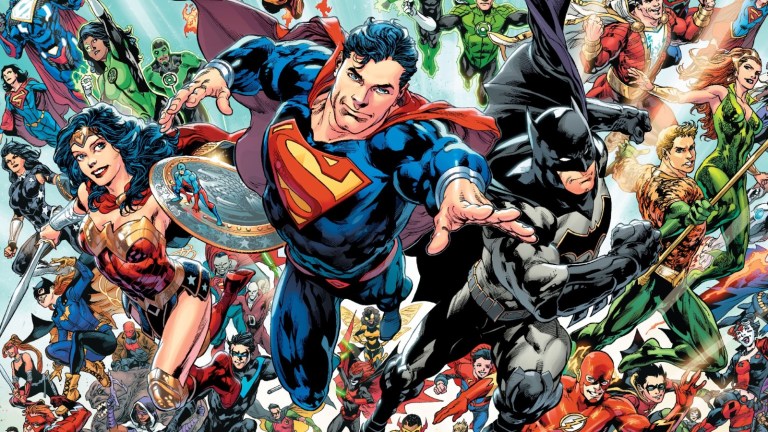 DC Universe is about to get much bigger in April with the addition of over 20,000 digital comics and counting. The DC digital comics library will include back issues from the publisher's more than 80-year history. A full list of back issues wasn't released at the time of the announcement at WonderCon, but we expect the major pillars of DC's success will be all accounted for, including the long-running Action Comics and Detective Comics series. 
So if you've always wanted to catch up on a classic DC run but don't have the cash for those very nice trade collections, you can now get most of the iconic library at no additional cost if you're already a DC Universe subscriber. That's $7.99 a month if you've not given the service a try yet.
Additionally, DC Universe is also adding back issues from current runs 12 months after their print publication. That means you'll be able to get your hands on popular books such as Tom King's Batman, The Green Lantern by Grant Morrison and Liam Sharp, Geoff Johns and Dave Eaglesham's Shazam, and Kelly Sue DecConnick's Aquaman in due time if you're not picking up the print issues. 
The service launched with a "curated" library of select titles and has continued to expand over the past few months. But this major expansion gives DC readers the massive library to rival Marvel's own Unlimited on-demand comics service they'd been hoping for. 
"From the time DC Universe launched last year, our fans have loved the comic experience and have asked us for just one thing — more! The expansion to thousands of titles in January 2019 was a first step in our goal to deliver on that request, to provide DC Universe members full access to the pantheon of DC's epic Super Hero stories," DC Universe senior vice president and general manager Sam Ades said in a statement. "We're thrilled to respond to our fans yet again with the incredible value of the ultimate DC digital comics library."
We'll keep you updated as hear more about what books are being added to the service!
John Saavedra is an associate editor at Den of Geek. Read more of his work here. Follow him on Twitter @johnsjr9.