News
DC Super Hero Girls To Get An Hour-Long Animated TV Special
Super Hero High will feature Wonder Woman, Supergirl, Batgirl, Harley Quinn & other DC characters as teens at the same high school.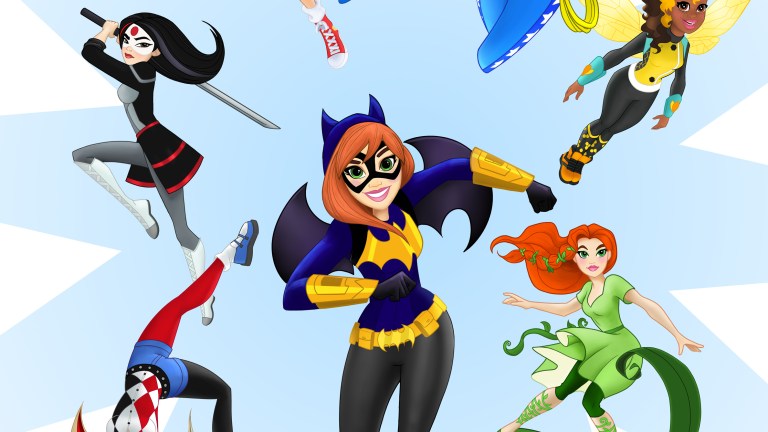 DC Super Hero Girls is getting its own one-hour special on Boomerang: Super Hero High.For those who aren't aware of the program, DC Super Hero Girlsis a transmedia comic book universe created by DC Comics, WB Animation, Warner Bros. Consumer Products, and Mattel. They launched the DC Super Hero Girlsweb series back in October, casting your favorite DC superheroes as teens at the same super-powered high school.
Basically, it's a cross between what people feared Gothamwould be and the excellent 2005 film Sky High— but animated, and totally geared towards young people (in particular, girls ages 6-12). But it's pretty fun for adults, too, if only for the treat of seeing incarnations of so many of your fave comic book characters in one place. And, let's face it, casting Wonder Woman and Harley Quinn as roommates is kind of genius…
Super Hero Highwill be a one-hour special featuring the line-up of female superheroes from DC Super Hero Girls. The special airs Saturday, March 19th at 10 a.m. Here's the official synopsis:
Super Hero High is buzzing with excitement over new student, Supergirl. But when Supergirl crash lands into the cafeteria, it's evident that though she has incredible power, she has a long way to go before she becomes a Super Hero. Too intimidated by the other supers to ask them for assistance, Supergirl turns to helpful I.T. girl, Barbara Gordon. Barbara takes Supergirl under her wing and introduces her to the sweet, old librarian, Granny Goodness. As Barbara helps Supergirl learn to harness her powers, Wonder Woman joins them and becomes a mentor and friend to Supergirl. Meanwhile, the Junior Detective Club (The Flash, Bumblebee and Hawkgirl) investigates a mysterious rash of security breaches centered around the teleportation "Boom Tubes." Could it all be because of reformed Super-Villain and Super Hero High Vice-Principal Gorilla Grodd – or something far worse?  
In addition to the special, DC Super Hero Girlswill also have some exclusive shorts available via the Cartoon Network video app.
DC Super Hero Girlsalso exist as a line of action figures available at Target stores. The first phase of the launch of the comic book universe involved the toy line, graphic novels, and web media stories, but will expand into made-for-videos movies, toys, apparel, and more books moving forward. Characters who play a featured role in the comic book universe include: Wonder Woman, Supergirl, Batgirl, Harley Quinn, Bumble Bee, Poison Ivy, and Katana.
Come for the chance to see Harley Quinn as a teenager, stay for the chance to see Barbara Gordon hand out the Super Hero High wifi password: "Oracle 1967."