News
DC Reveals Its Post-Convergence Lineup of Books
DC Comics is launching a whole new range of comics in June, and we have all the details here...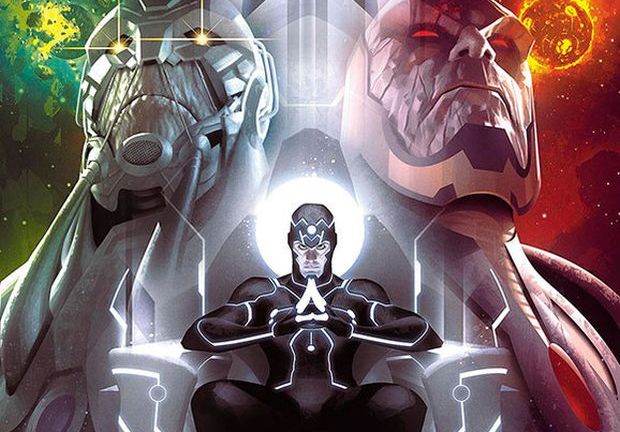 DC announced its new lineup of books that will debut after its Convergence event. Starting in June, DC will do away with the "New 52" branding it has emphasized in all of its titles since the 2011 relaunch. However, it should be emphasized that this isn't another continuity altering reboot, but rather a shift in the focus of the DC Universe.
52 is no longer the magic number (although, really, it hasn't been for quite some time). Instead, DC will put out 49 ongoings. 25 are returning titles continuing their numbering while 24 are brand new books.
"This heralds in a new era for the DC Universe which will allow us to publish something for everyone, be more expansive and modern in our approach and tell stories that better reflect the society around us," said DC Entertainment Co-Publisher Dan DiDio in a statement. "Whether you've been a DC fan your whole life, or whether you are new to comics – there will be a book for you beginning in June."
"More than ever before, DC Comics fans are being exposed to our rich portfolio of characters through multiple sources, including an unprecedented number of highly successful TV shows, video games and upcoming major motion pictures," said Co-Publisher Jim Lee. "We are looking to extend that experience within publishing to ensure there is a comic book for everyone. For example, fans of the Arrow television show may want more stories about Black Canary. Now they can find modern, fresh takes on the character in the pages of her standalone series both in stores and digitally."
A first look at upcoming storylines will be the focus of DC Entertainment's Free Comic Book Day issue – DC COMICS: DIVERGENCE – available Saturday, May 2, featuring three 8-page previews for the June releases of Scott Snyder and Greg Capullo's Batman, as well as Geoff Johns and Jason Fabok's launch of the Darkseid War within Justice League featuring the biggest villains in the DCU – Darkseid and the Anti-Monitor, and Gene Luen Yang's DC Comics debut with celebrated artist John Romita, Jr on Superman. More than half-a million free issues of the DC Entertainment sampler will be given away at comic book retailers globally.
"In this new era of storytelling, story will trump continuity as we continue to empower creators to tell the best stories in the industry," said DiDio.
That's encouraging. They're promising a "back to basics" approach for key characters like Batman, Superman, and Wonder Woman while some second-tier characters are going to get reinventions and fresh perspectives. In theory, this makes the line and the characters represented more diverse. But DC also appears to have embraced a more diverse range of talent to produce the books, as well, which is nice.
Aside from "diversity" the other magic word at DC appears to be "synergy." There are several titles that should help position a number of characters for screen stardom, and at least one clear attempt to line up a comic book property with an upcoming big screen adaptation.
We'll start with the complete list of books, then we'll leave the end for our observations and favorites.
NEW TITLES

Title

Creative Team

Batman Beyond

W: Dan Jurgens                                    

A: Bernard Chang

Bat-Mite 

W: Dan Jurgens                                    

A: Corin Howell

Bizarro 

W: Heath Corson                                  

A: Gustavo Duarte

Black Canary

W: Brenden Fletcher                                

A: Annie Wu & Irene Koh

Constantine: The Hellblazer

W: Ming Doyle                                      

A: Riley Rossmo

Cyborg

W: David Walker                                  

A: Ivan Reis

Dark Universe

W: James Tynion IV                              

A: Ming Doyle

Doomed

W: Scott Lobdell

                                   A: Javier Fernandez

Dr. Fate

W: Paul Levitz                                      

A: Sonny Liew

Earth 2: Society

W: Daniel Wilson                                  

A: Jorge Jimenez

Green Lantern: Lost Army

W: Cullen Bunn                                      

A: Jesus Saiz & Javi Pina

Harley Quinn/Power Girl 

W: Jimmy Palmiotti & Amanda Conner  

A: Stephane Roux

Justice League of America

W: Bryan Hitch                                      

A: Bryan Hitch

Justice League 3001

W: Keith Giffen                                      

A: Howard Porter

Martian Manhunter

W: Rob Williams                                    

A: Ben Oliver

Midnighter

W: Steve Orlando                                  

A: ACO

Mystic U

W: Alisa Kwitney                                    

A: TBA

Omega Men

W: Tom King                                        

A: Alec Morgan

Prez

W: Mark Russell                                    

A: Ben Caldwell

Red Hood/Arsenal

W: Scott Lobdell                                    

A: Denis Medri

Robin, Son of Batman

W: Patrick Gleason                                

A: Patrick Gleason

Section Eight

W: Garth Ennis                                      

A: John McCrea

Starfire

W: Jimmy Palmiotti & Amanda Conner    

A: Emanuela Lupacchino

We Are Robin

W: Lee Bermejo                                  

A: Khary Randolph

RETURNING TITLES

Action Comics

W: Greg Pak                                      

A: Aaron Kuder

Aquaman

W: Cullen Bunn                                    

A: Trevor McCarthy

Batgirl

W: Cameron Stewart & Brenden Fletcher

A: Babs Tarr

Batman

W: Scott Snyder                                  

A: Greg Capullo

Batman/Superman

W: Greg Pak

                                       A: Ardian Syaf

Catwoman

W: Genevieve Valentine

                     A: David Messina

Deathstroke

W: Tony S. Daniel

                               A: Tony S. Daniel

Detective Comics

W: Brian Buccelato & Francis Manapul  

A: Francis Manapul

The Flash

W: Robert Venditti & Van Jensen        

A: Brett Booth

Gotham Academy

W: Becky Cloonan & Brenden Fletcher 

A: Karl Kerschl

Gotham By Midnight

W: Ray Fawkes                                  

A: Juan Ferreyra

Grayson

W: Tom King & Tim Seeley                

A: Mikel Janin

Green Arrow

W: Ben Percy                                    

A: Zircher

Green Lantern

W: Robert Venditti                            

A: Billy Tan

Harley Quinn

W: Jimmy Palmiotti & Amanda Conner 

A: Chad Hardin

Justice League

W: Geoff Johns                                  

A: Jason Fabok

Justice League United

W:TBA                                          

A:TBA

Lobo

W: Cullen Bunn                                  

A: Cliff Richards

New Suicide Squad

W: Sean Ryan

                                     A: Carlos D'Anda

Secret Six

W: Gail Simone                                    

A: Dale Eaglesham

Sinestro

W: Cullen Bunn                                    

A: Bradley Walker

Superman

W: Gene Luen Yang                              

A: John Romita, Jr.

Superman/Wonder Woman

W: Peter J. Tomasi                              

A: Doug Mahnke

Teen Titans

W: Will Pfeifer                                      

A: Kenneth Rocafort

Wonder Woman

W: Meredith Finch                              

A: David Finch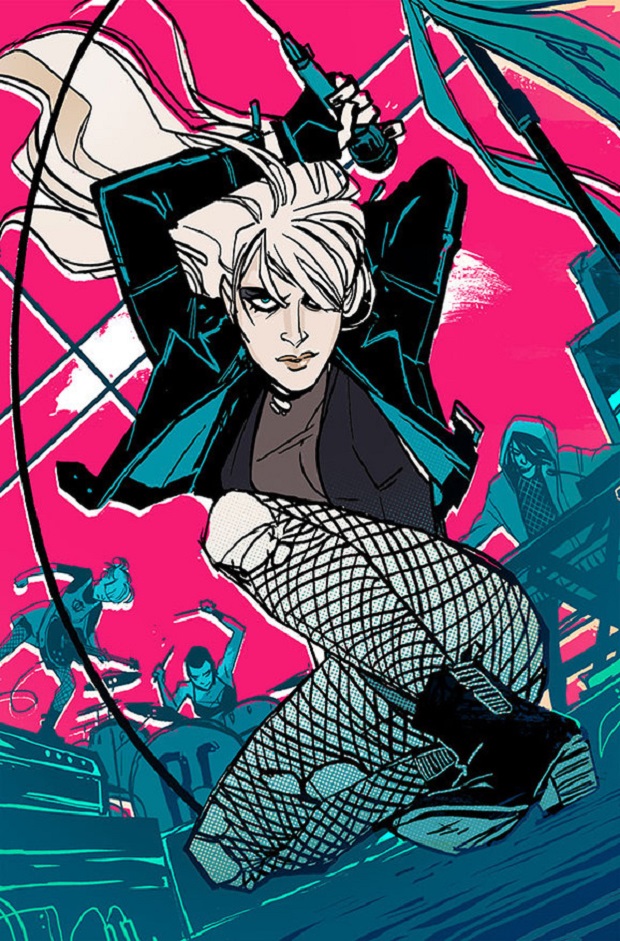 Black Canary by Brenden Fletcher (who just helped to breathe spectacular new life into Batgirl) along with the brilliant Annie Wu and Irene Koh is plenty exciting. So is Ming Doyle taking over writing duties on a brand-new John Constantine series, Constantine: The Hellblazer. 
Ming Doyle is handling art duties on Dark Universe with writer James Tynion IV. That Dark Universe title is significant, as it's also the name of Guillermo del Toro's long talked about Justice League Dark movie, featuring characters like Constantine, Swamp Thing, Zatanna, and the Demon. If DC are raising the Dark Universe profile, then that movie might finally be moving along a little faster than we thought. Needless to say, this one is taking the place of Justice League Dark.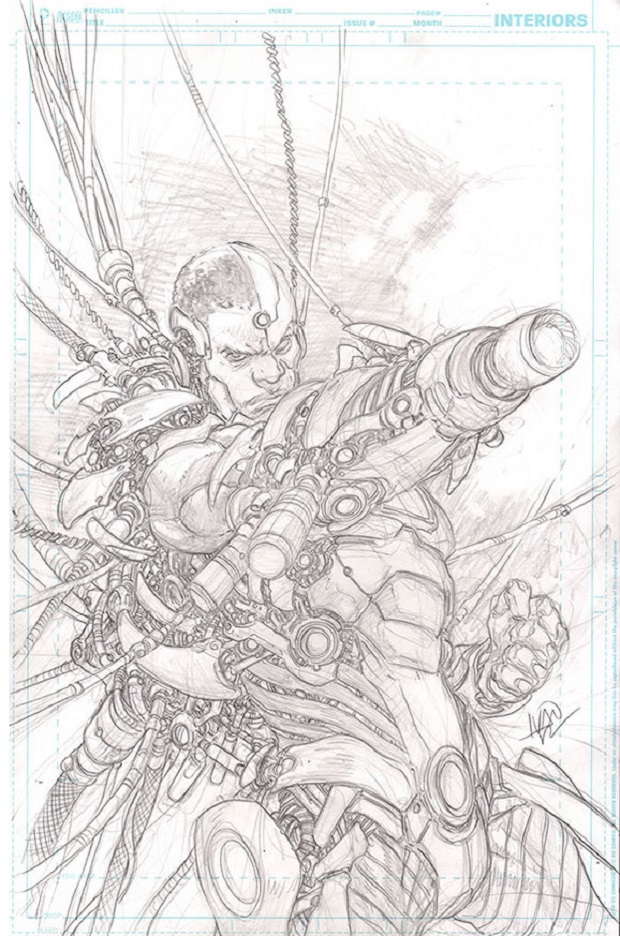 With Cyborg about to make a big-screen debut in 2016's Batman v. Superman: Dawn of Justice, and with a solo film planned for 2020, it's about time Vic Stone headlines his own title. This one comes from writer David Walker and artist Ivan Reis.
There's a Starfire ongoing series written by Jimmy Palmiotti and Amanda Conner, who are currently doing wonderful work on Harley Quinn (Harley is getting paired up with the new Power Girl in a limited series, as well, which should raise Power Girl's profile considerably) and artist Emanuela Lupacchino. This should be good fun.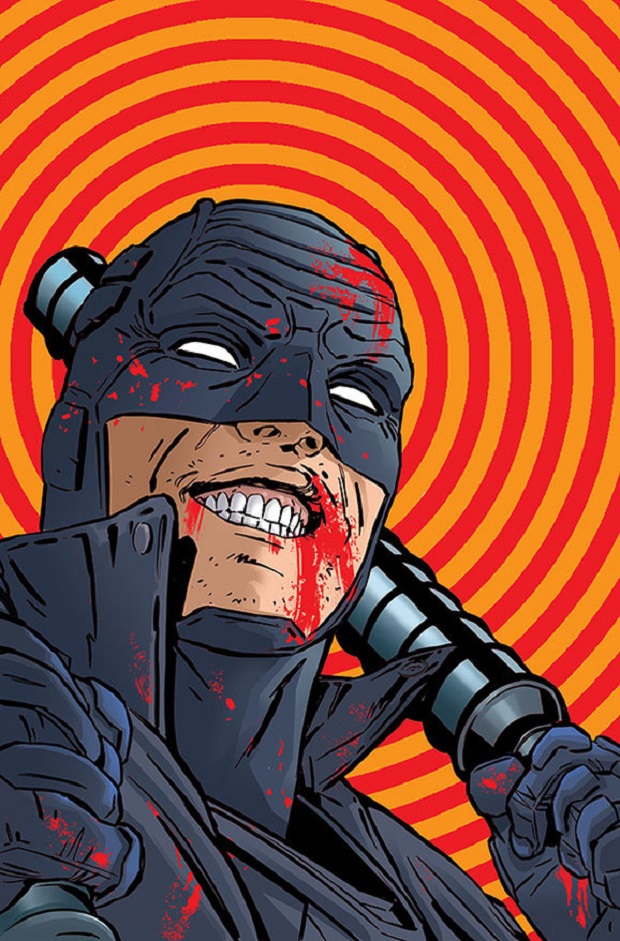 Midnighter by Steve Orlando with art by ACO looks interesting. I believe it's also the first time an openly gay superhero has ever headlined his or her own DC book. That's a small but significant victory.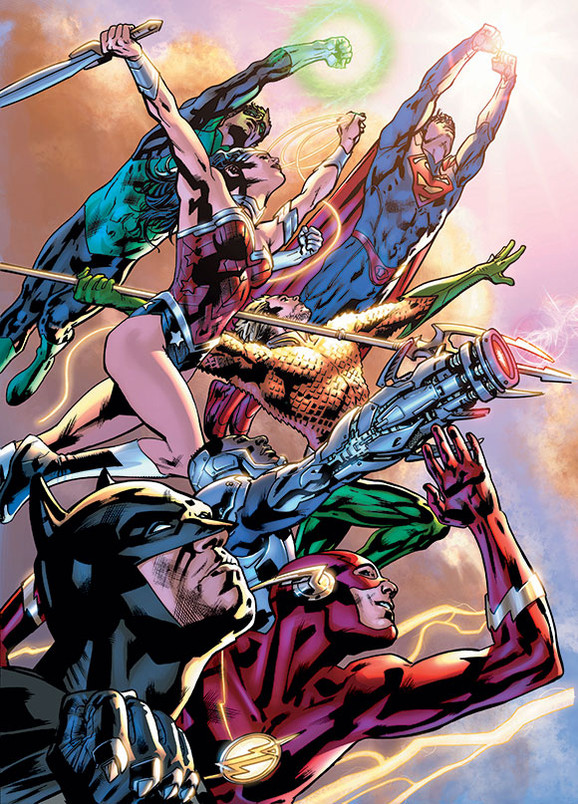 Bryan Hitch will write and draw a brand new Justice League of America ongoing series. The Geoff Johns era of Superman is over, with John Romita Jr. sticking around on art, and writer Gene Luen Yang coming on board. Justice League United is coming back, but with an entirely new creative team. No sign of a Jeff Lemire Legion of Super-Heroes, sadly. A Shazam ongoing would have been a nice touch, especially considering how awesome that Jeff Parker/Doc Shaner Convergence tie-in looks.
I'm not sure if anyone was clamoring for a Scott Lobdell penned Doomed title. "Doomed" was the name of a seemingly endless crossover that took over the Superman books last summer, and…it wasn't great. However, DC may have their reasons for wanting to raise Doomsday's profile in the coming years.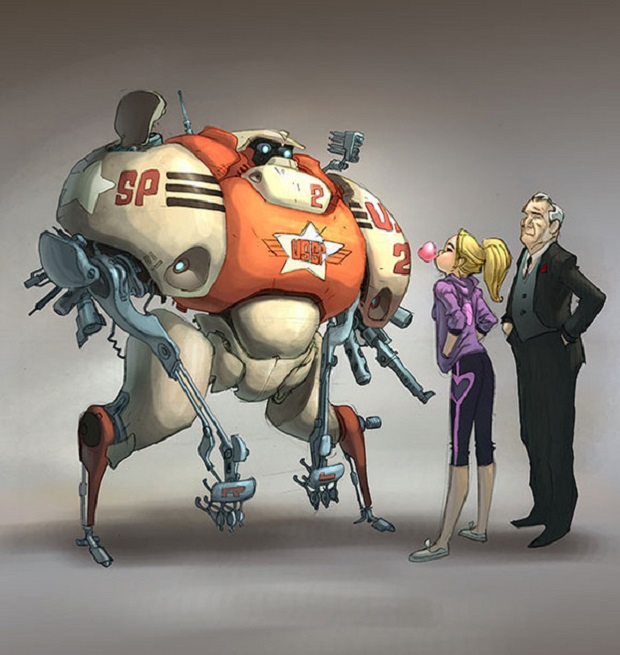 Prez, by Mark Russell and Ben Caldwell, however, looks suitably bonkers. Based on a Bronze Age DC Comics oddity about the first teenage President of the United States, well, it will be fun to see what this looks like with a 21st century sensibility.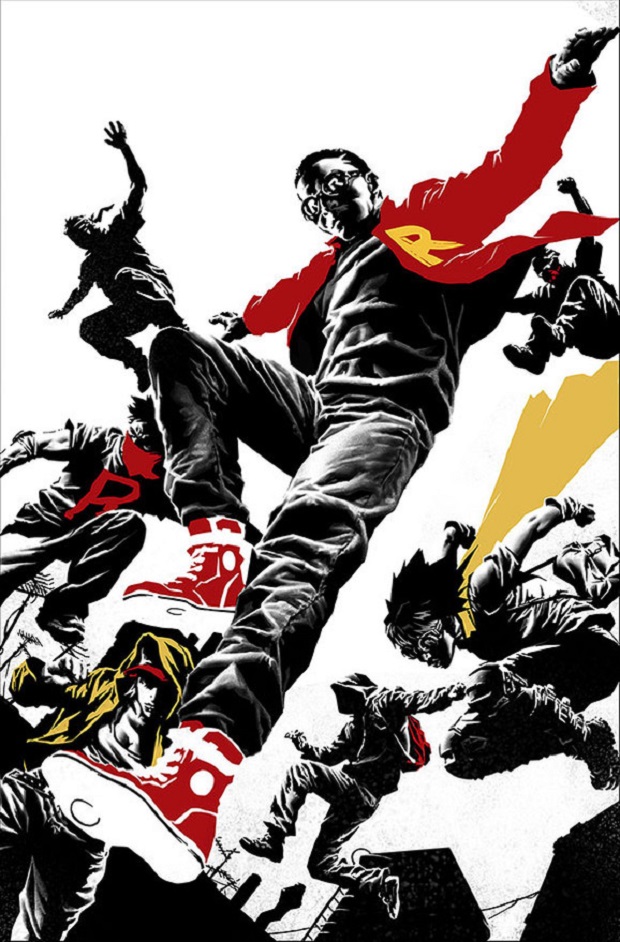 And, of course, what line of new DC Comics would be complete without too many Batman titles? Seriously, Bat-books are like a hydra. Cancel one book and two more will take its place. We Are Robin comes from Lee Bermejo (on writing chores) and Khary Randolph, while Robin, Son of Batman is coming from writer/artist Patrick Gleason.
More on DC's new lineup as we learn it.