News
DC Rebirth: New Titles, Creative Teams, & Previews
We have everything you need to know about DC Rebirth, including titles, creative teams, and plenty of previews!
DC took the stage at WonderCon 2016 today to announce its new line-up of books that will begin to hit comic book shops in June. Among the big announcements were Scott Snyder's All-Star Batman, which will feature work from big-name artists such as Jock, John Romita Jr., and Sean Murphy. We will also see the return of Dick Grayson as Nightwing, who will have his own solo book as well as lead the all-new Titans. 
Peter Tomasi and Dan Jurgens both return to the world of Superman, as well as Greg Rucka to Wonder Woman. One trio that was curiously missing from the announcements was Team Batgirl—Cameron Stewart, Babs Tarr, and Brenden Fletcher. Have they moved on from DC? We know they'll be doing something with Image very soon…And where is Gail Simone?
We also got our first look at DC Universe Rebirth by Geoff Johns, Gary Frank, Ivan Reis, and Ethan Van Sciver, which will kick the whole relaunch off. Johns also teased that fans would finally learn the identity of the Joker in the upcoming Justice League #50, which he's working on with Jason Fabok. 
Below, you can watch a replay of the presentation. After the video, check out the full list of announced books and their creative teams, as well as some preview art! There are still some teams and art missing, but we will update this list as soon as we get more details…
Here's the line-up of books:
May
DC UNIVERSE REBIRTH SPECIAL #1
Writer: Geoff Johns
Artists: Gary Frank, Ivan Reis, Phil Jimenez, Ethan Van Sciver
June
Rebirth Specials: 
AQUAMAN REBIRTH #1BATMAN REBIRTH #1THE FLASH REBIRTH #1GREEN ARROW REBIRTH #1GREEN LANTERNS REBIRTH #1SUPERMAN REBIRTH #1TITANS REBIRTH #1WONDER WOMAN REBIRTH #1
New #1 Issues (Shipping twice monthly):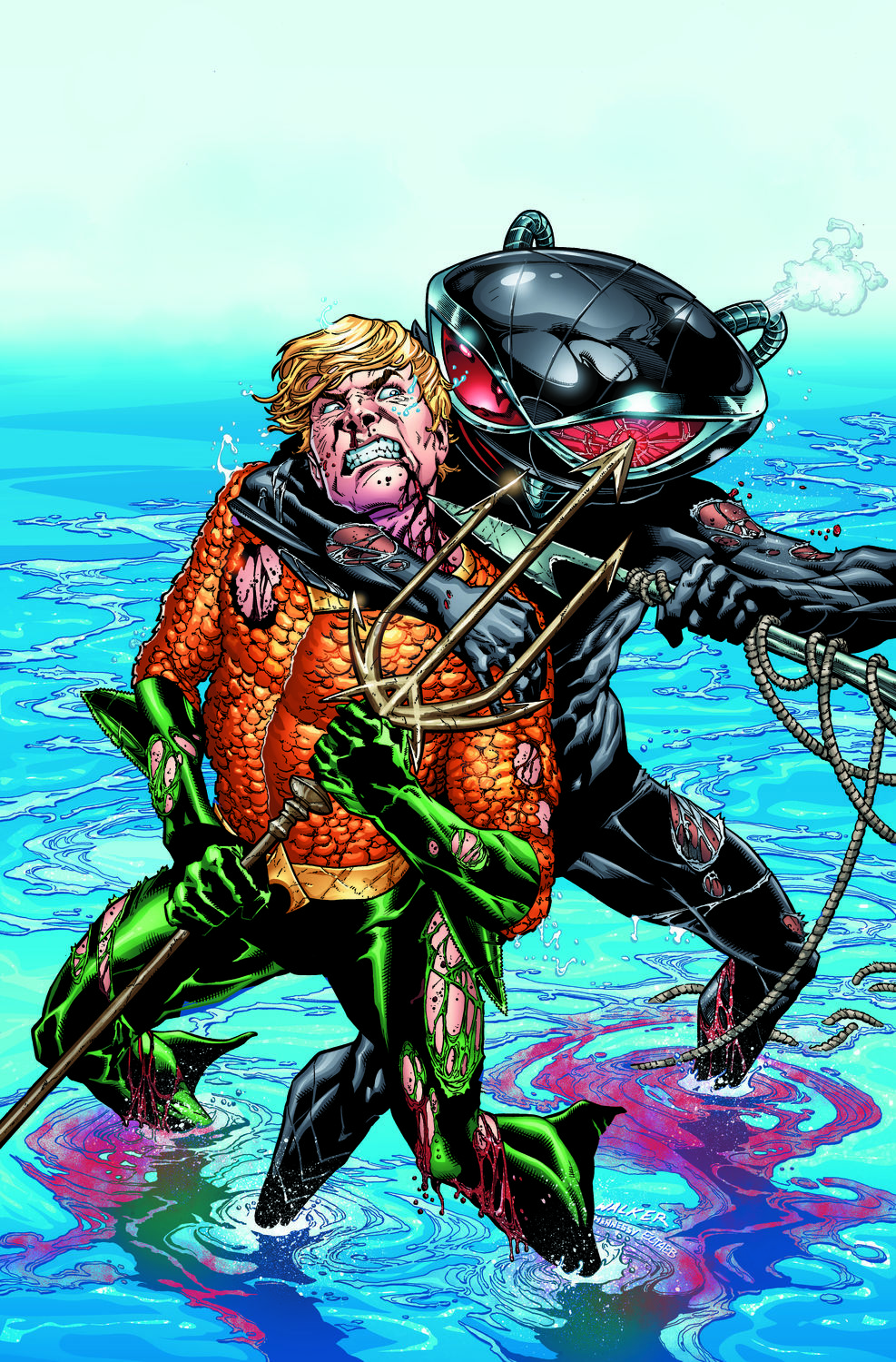 AQUAMAN #1
Writer: Dan Abnett
Artists: Brad Walker, Jesus Merino, and Phil Briones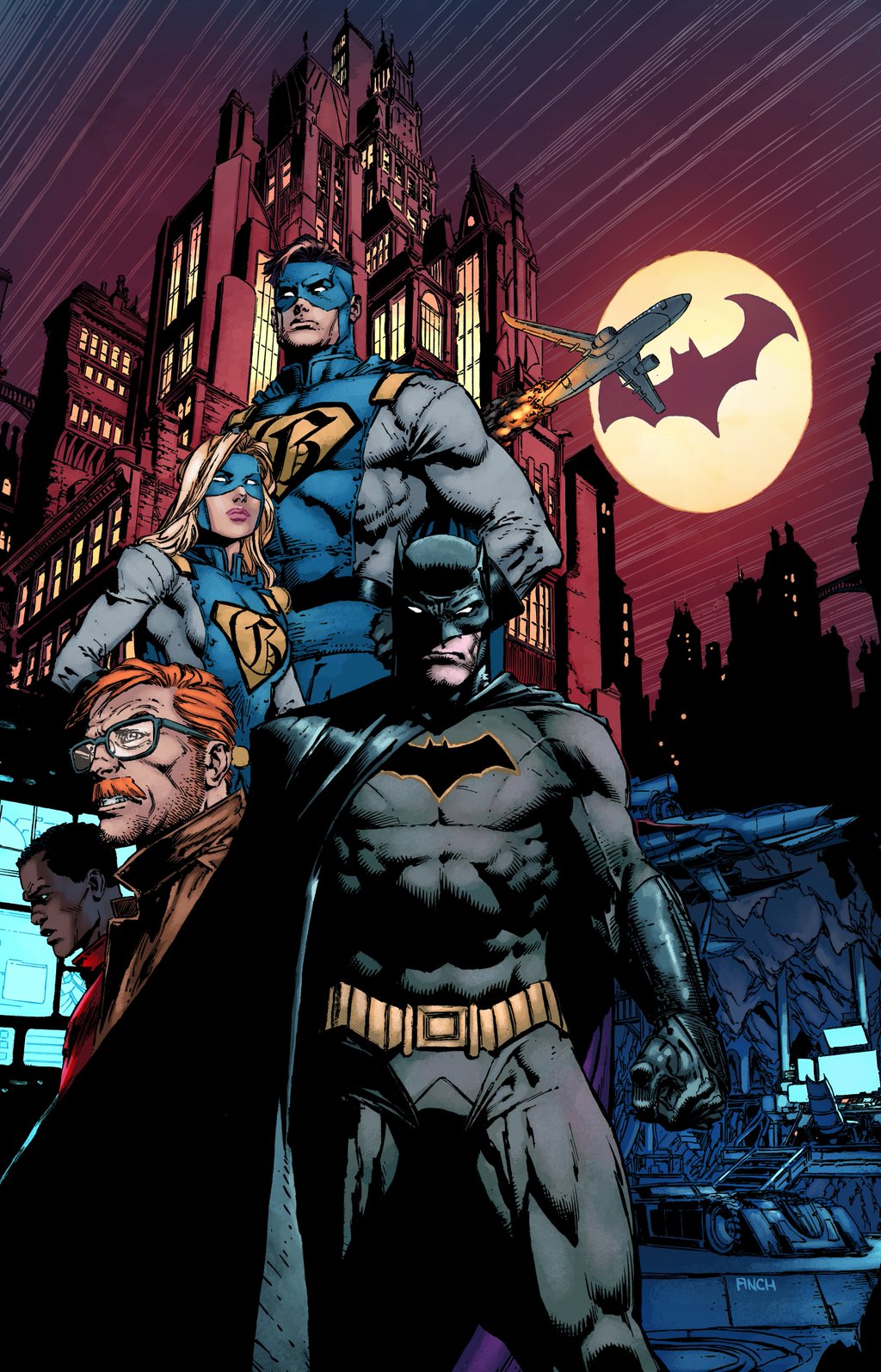 BATMAN #1
Writer: Tom King
Artist: David Finch and Mikel Janin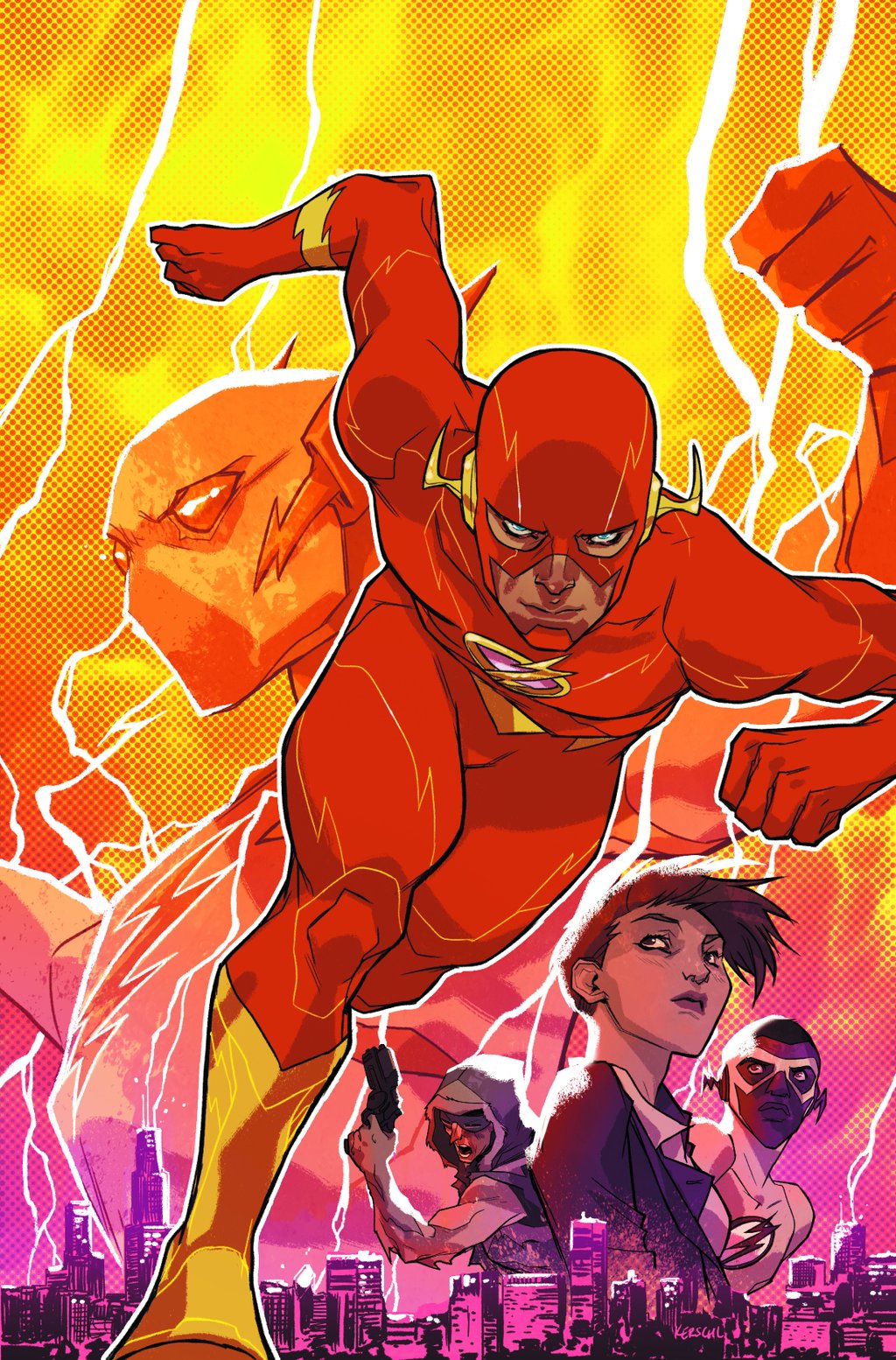 THE FLASH #1
Writer: Joshua Williamson
Artists: Carmine Di Giandomenico and Neil Googe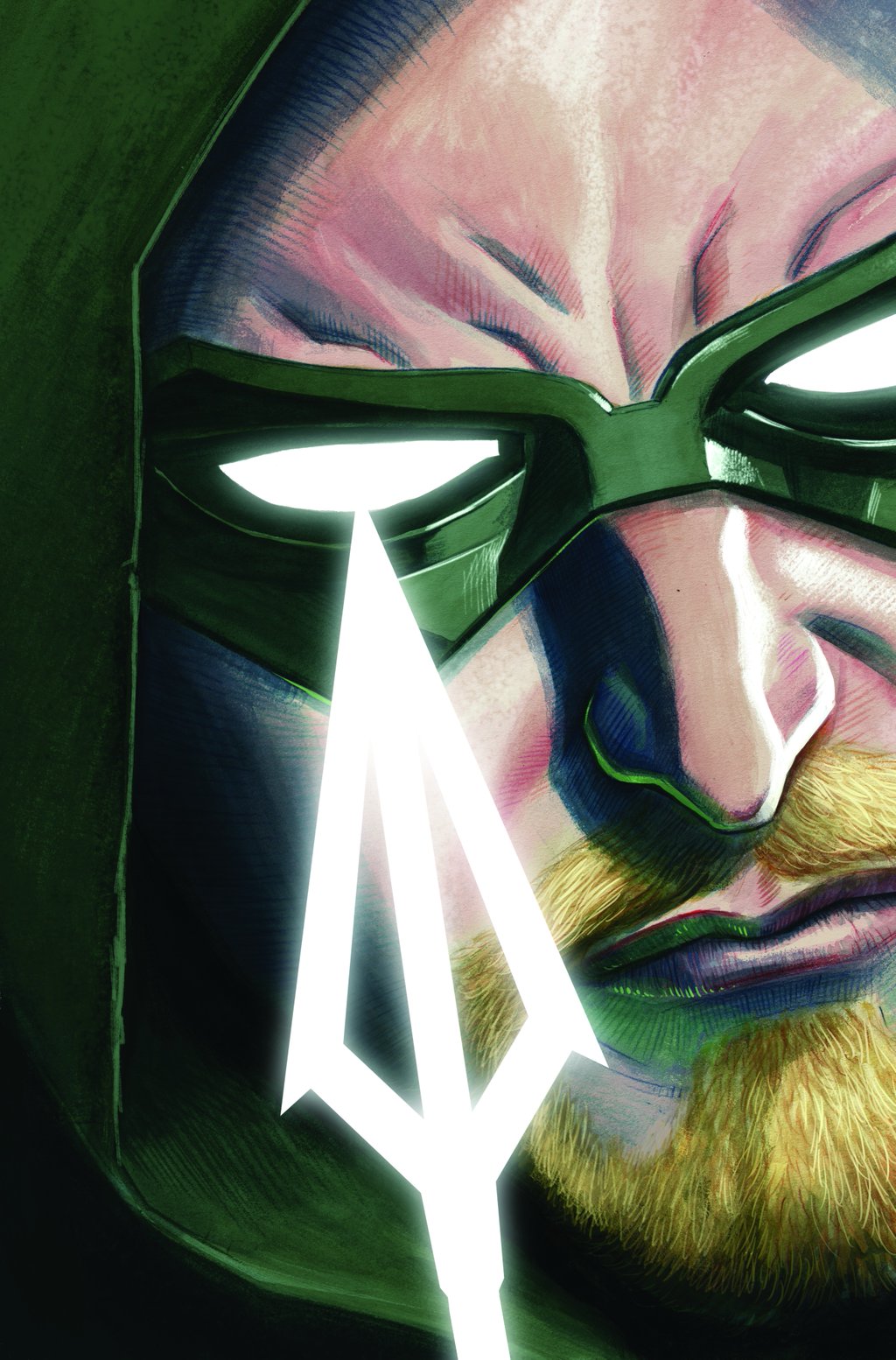 GREEN ARROW #1
Writer: Ben Percy
Artist: Otto Schmidt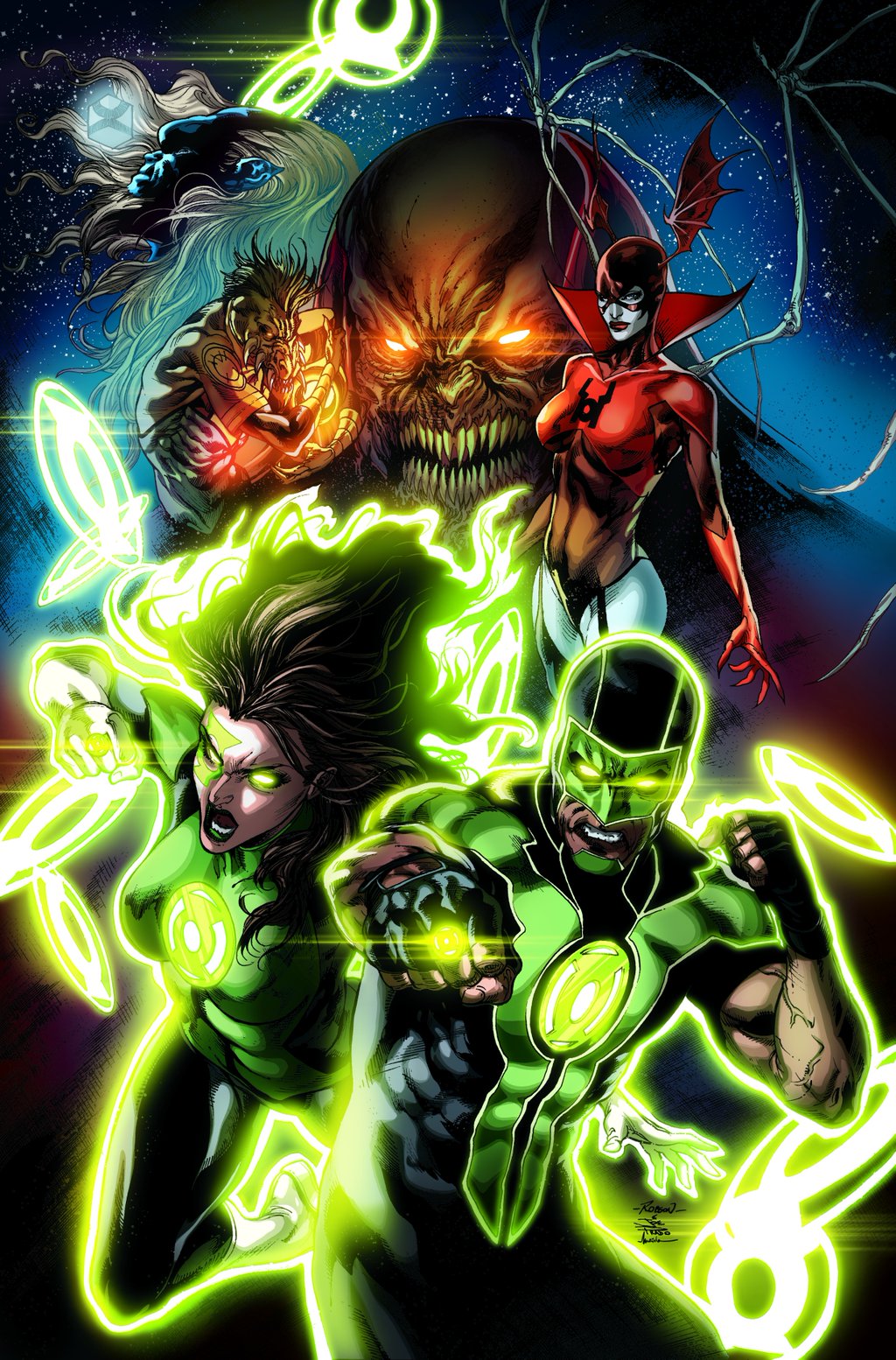 GREEN LANTERNS #1
Writer: Sam Humphries
Artists: Robson Rocha and Ardian Syef
SUPERMAN #1
Writer: Peter Tomasi and Patrick Gleason
Artist: Patrick Gleason and Doug Mahnke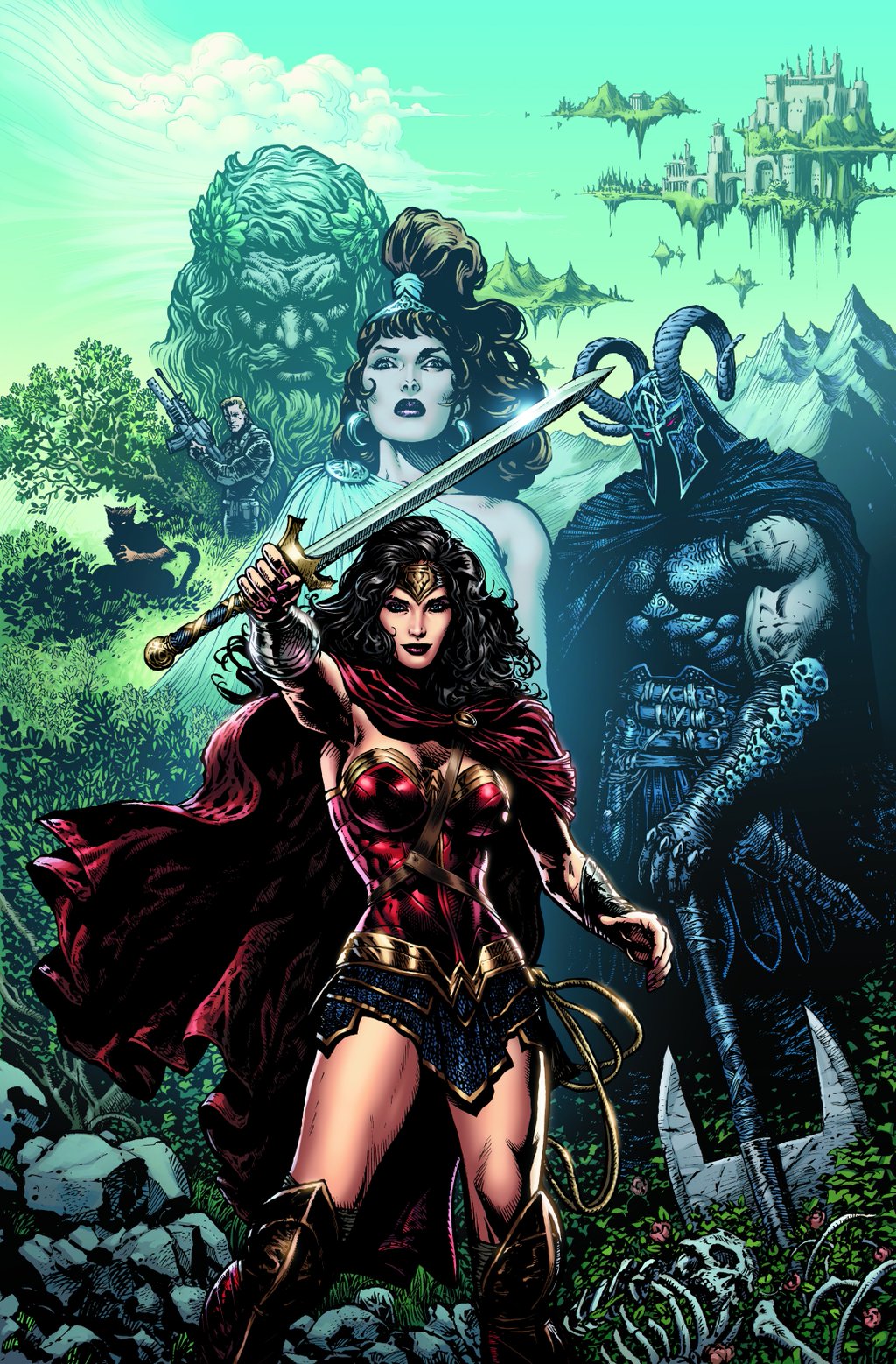 WONDER WOMAN #1
Writer: Greg Rucka
Artist: Liam Sharp, Nicola Scott
New Issues (Shipping twice monthly):
ACTION COMICS #957
Writer: Dan Jurgens
Artists: Patrick Zircher, Tyler Kirkham, and Steven Segovia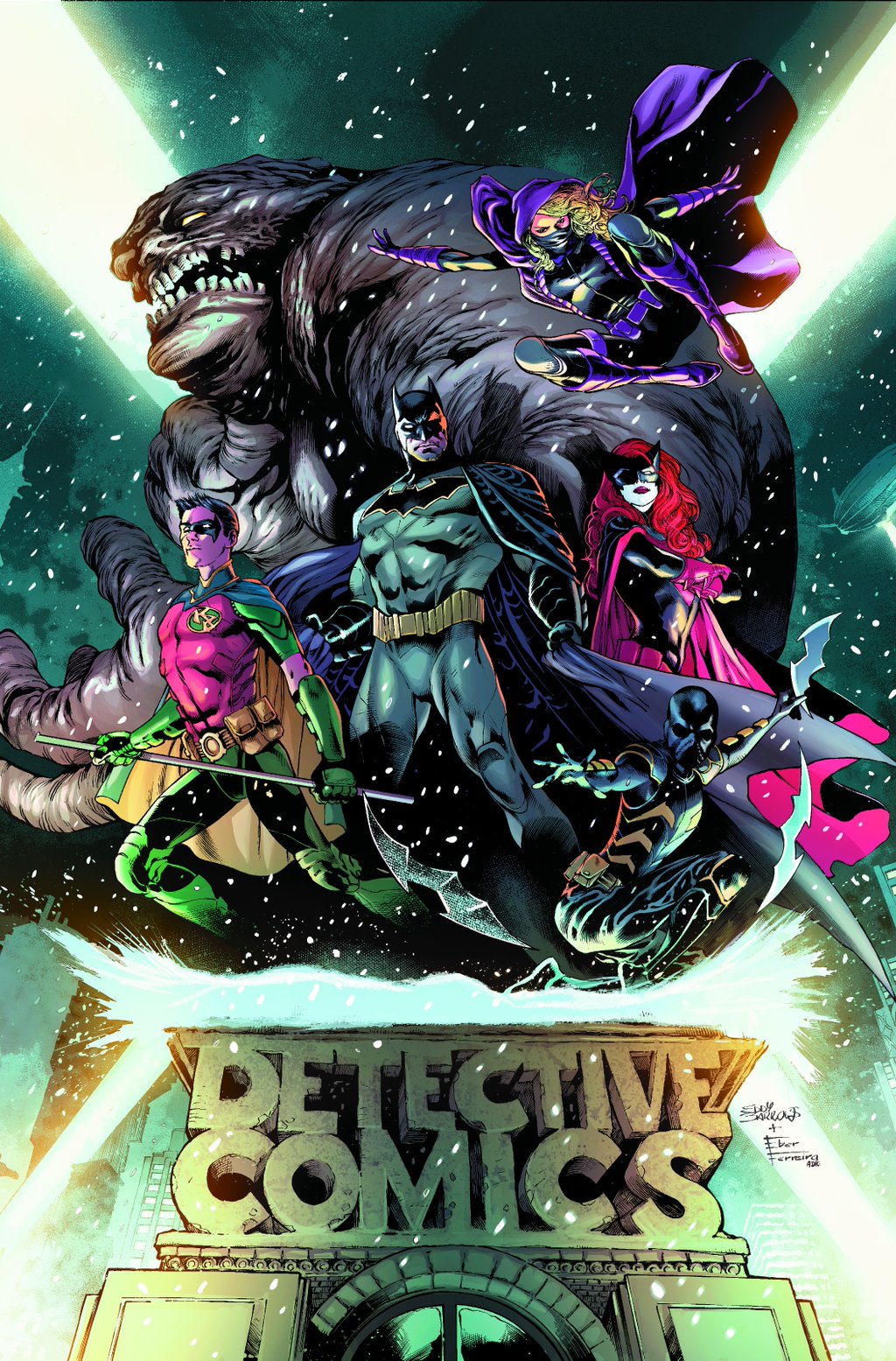 DETECTIVE COMICS #934
Writer: James Tynion IV
Artist: Eddy Barrows
July
Rebirth Specials:
BATGIRL & THE BIRDS OF PREY REBIRTH #1HAL JORDAN & THE GREEN LANTERN CORPS REBIRTH #1THE HELLBLAZER REBIRTH #1JUSTICE LEAGUE REBIRTH #1NIGHTWING REBIRTH #1RED HOOD & THE OUTLAWS REBIRTH #1
New #1 Issues (Shipping twice monthly):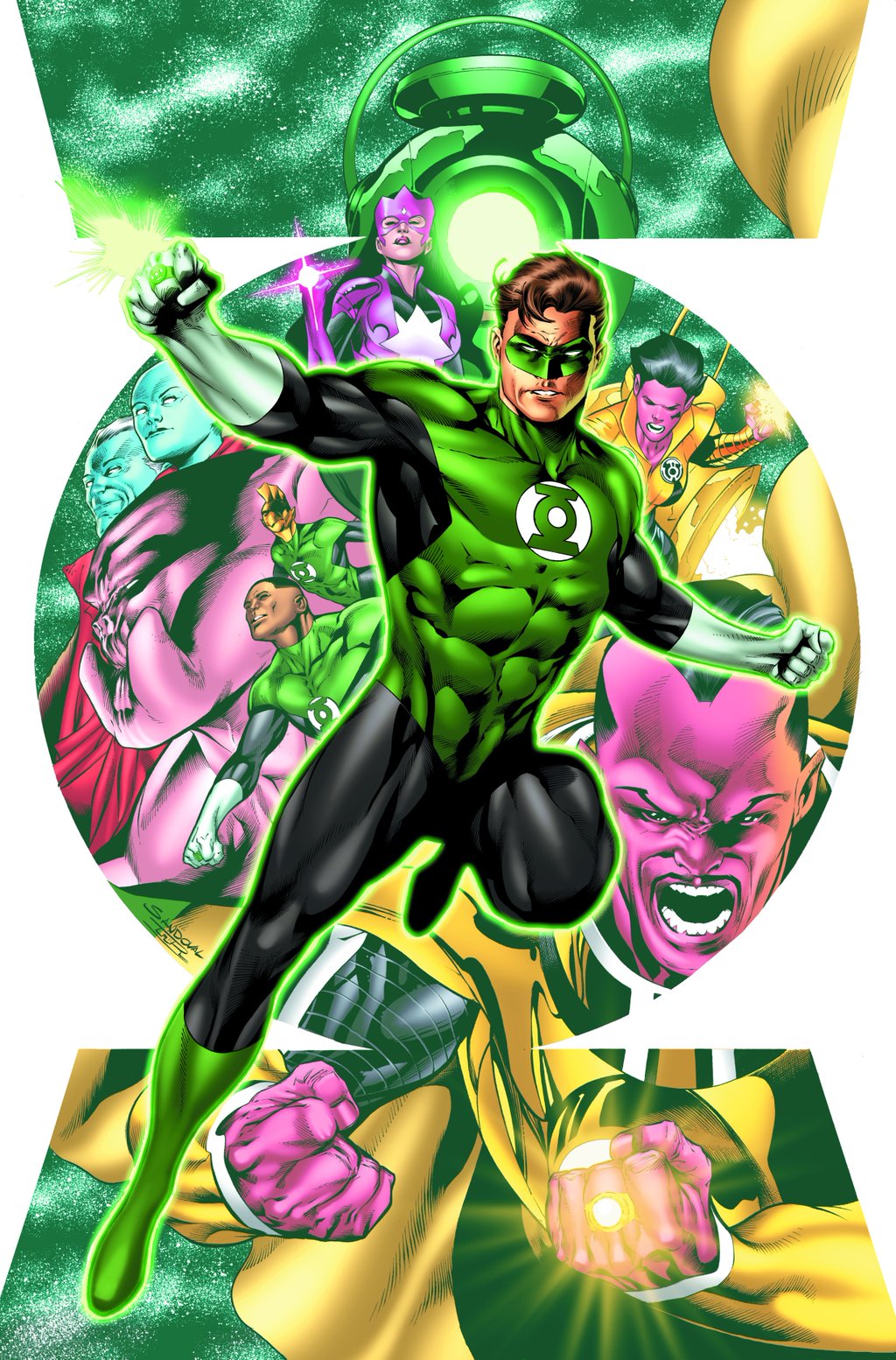 HAL JORDAN & THE GREEN LANTERN CORPS #1
Writer: Robert Venditti
Artists: Ethan Van Sciver and Rafa Sandoval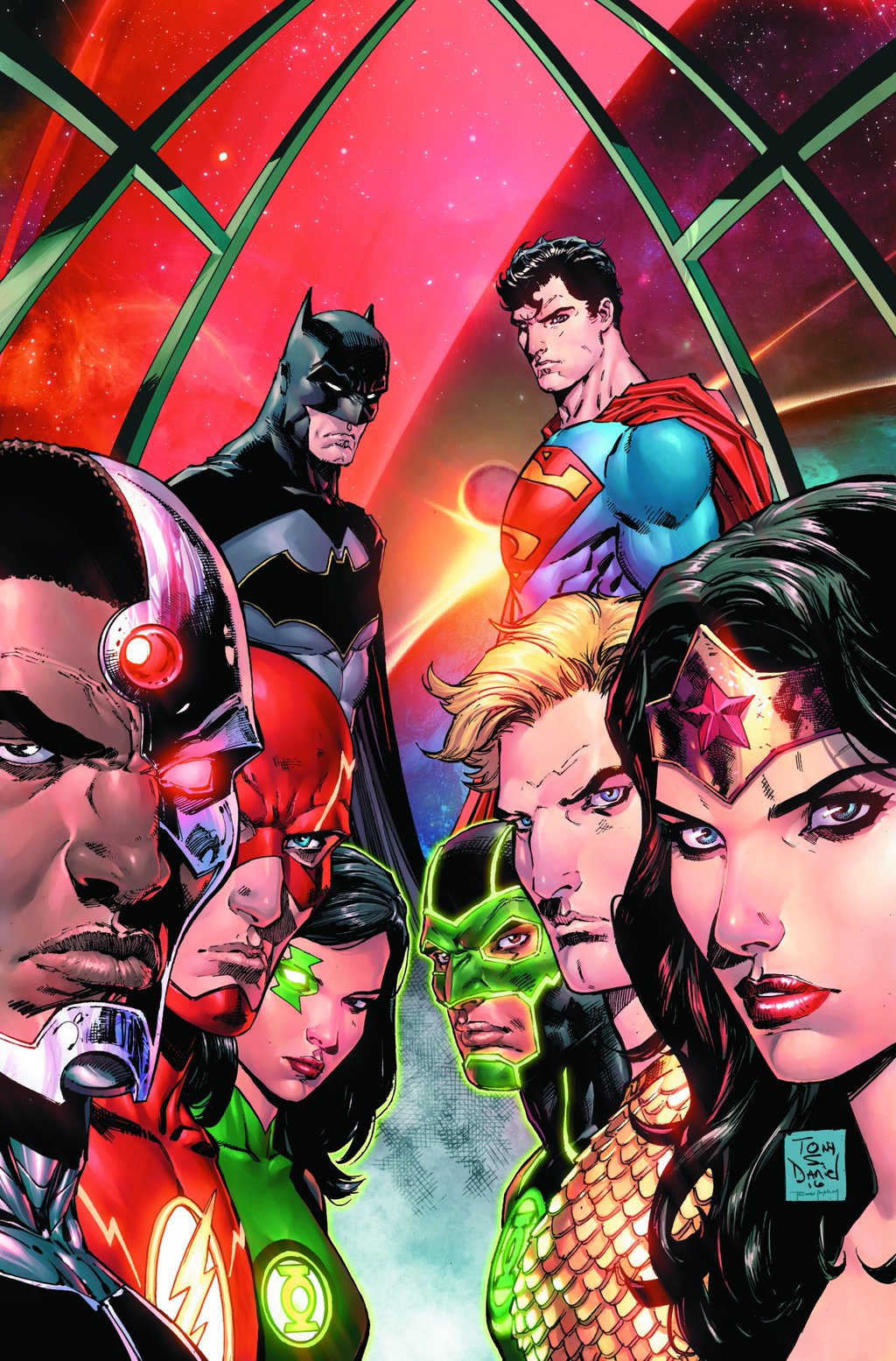 JUSTICE LEAGUE #1
Writer: Bryan Hitch
Artist: Tony S. Daniel
NEW SUPER-MAN #1
Writer: Gene Yang
Artist: Viktor Bogdanovich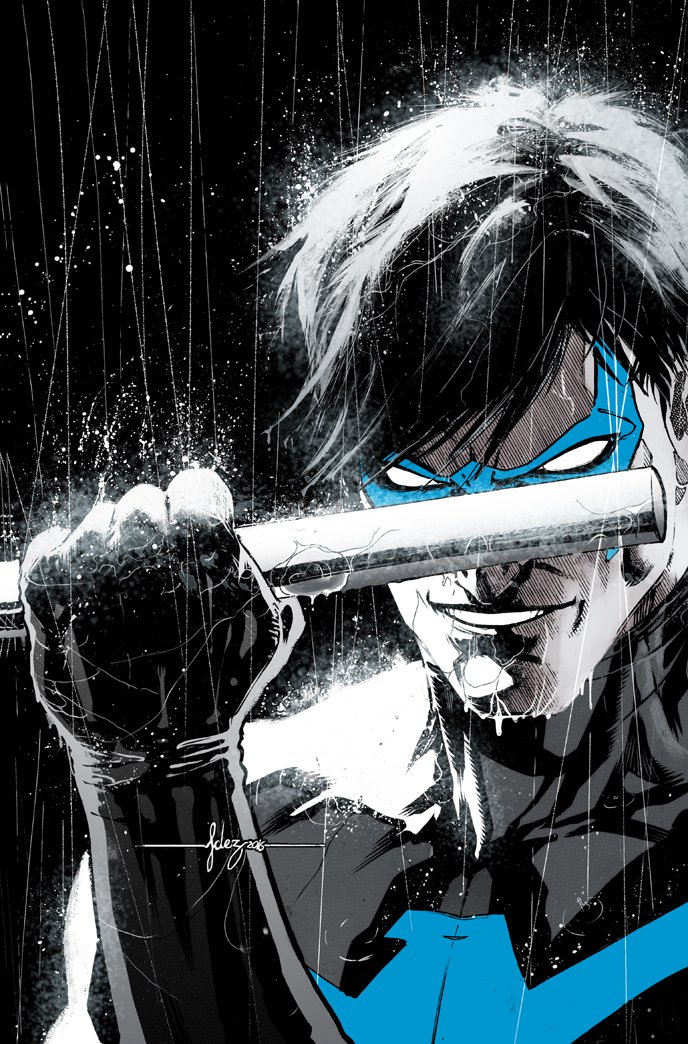 NIGHTWING #1
Writer: Tim Seeley
Artists: Javi Fernandez, Marcus To
New #1 Issues (Shipping monthly):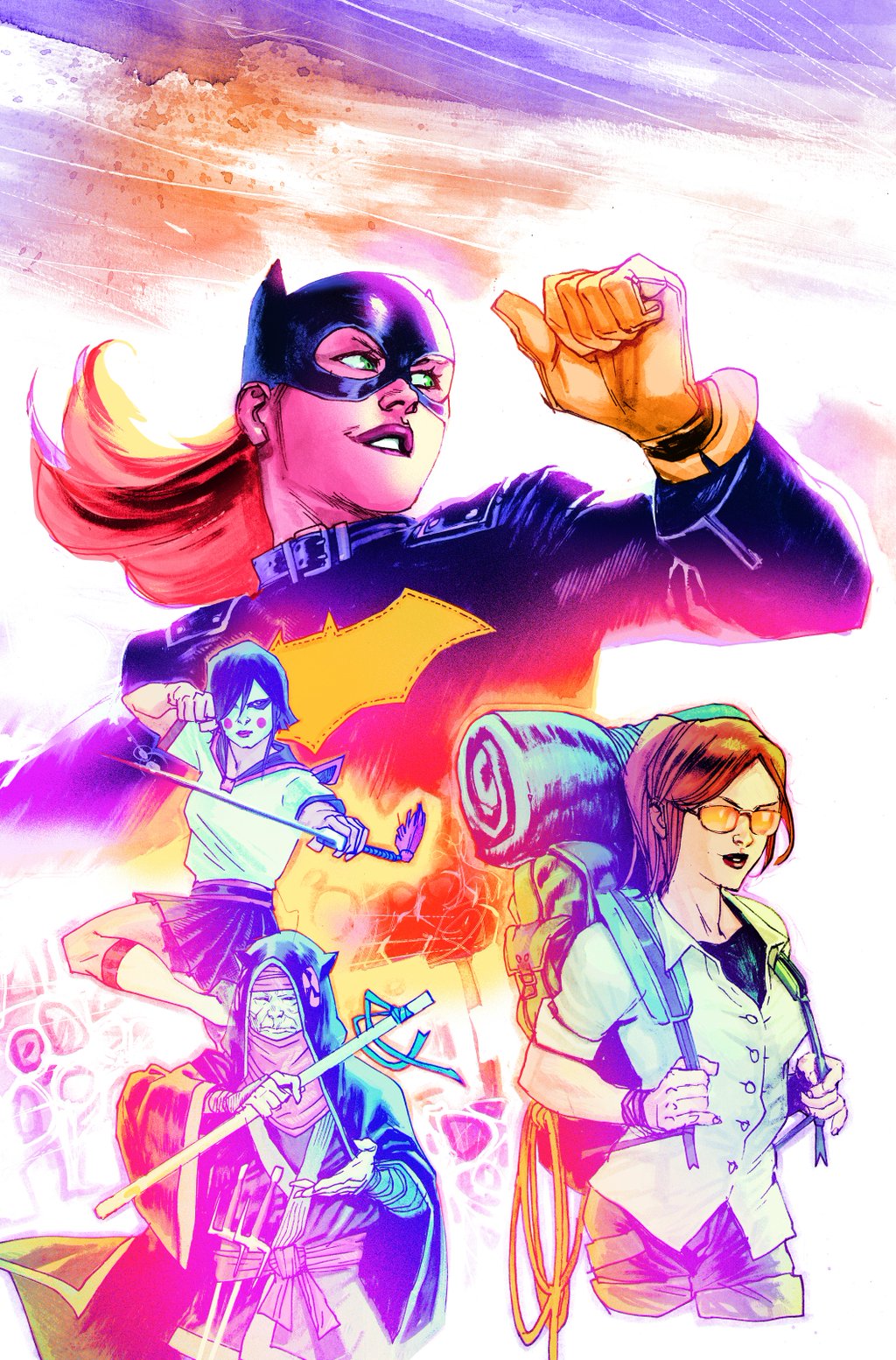 BATGIRL #1
Writer: Hope Larson
Artist: Rafael Albuquerque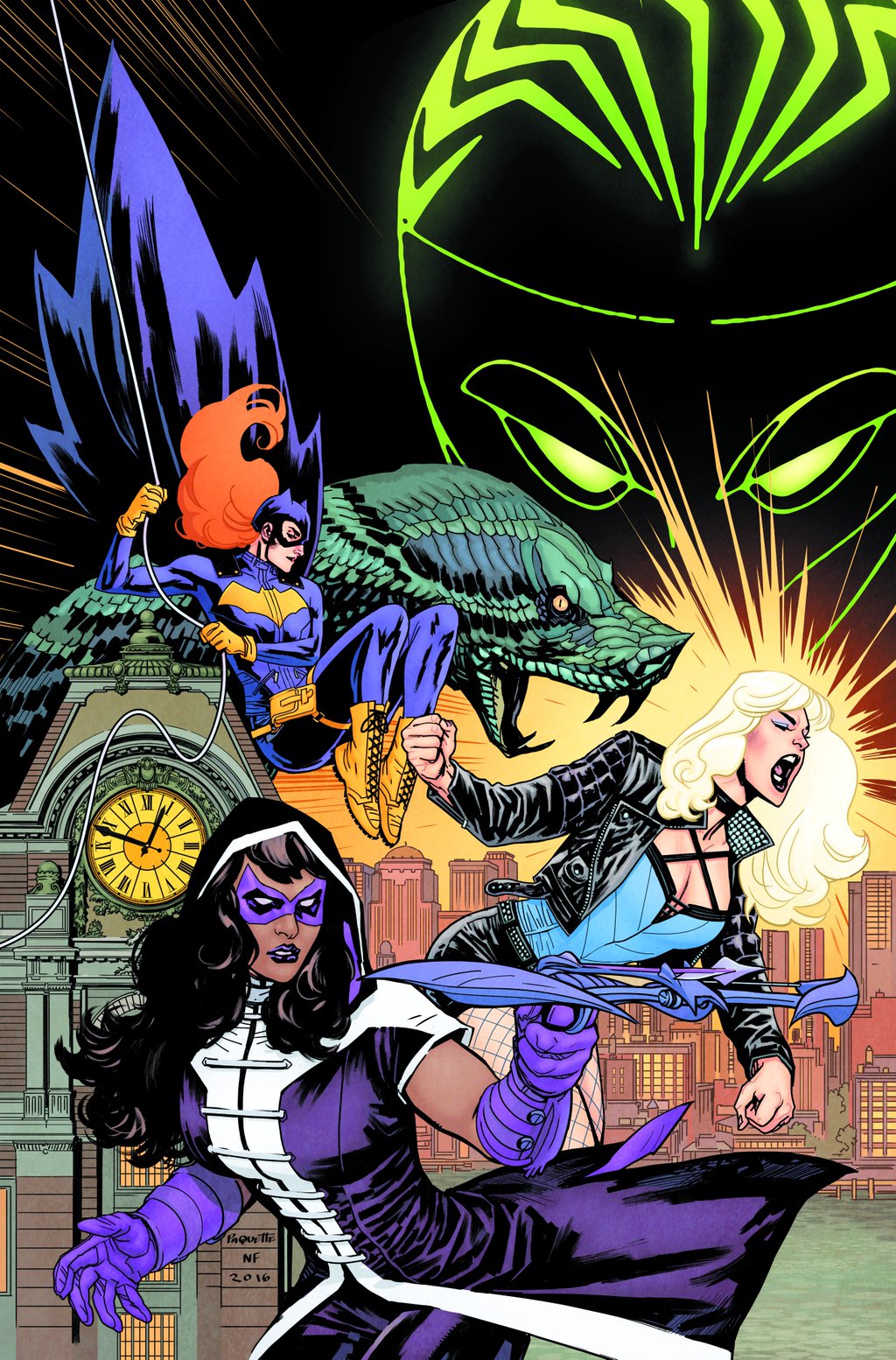 BATGIRL & THE BIRDS OF PREY #1
Writers:  Julie and Shawna Benson
Artist: Claire Roe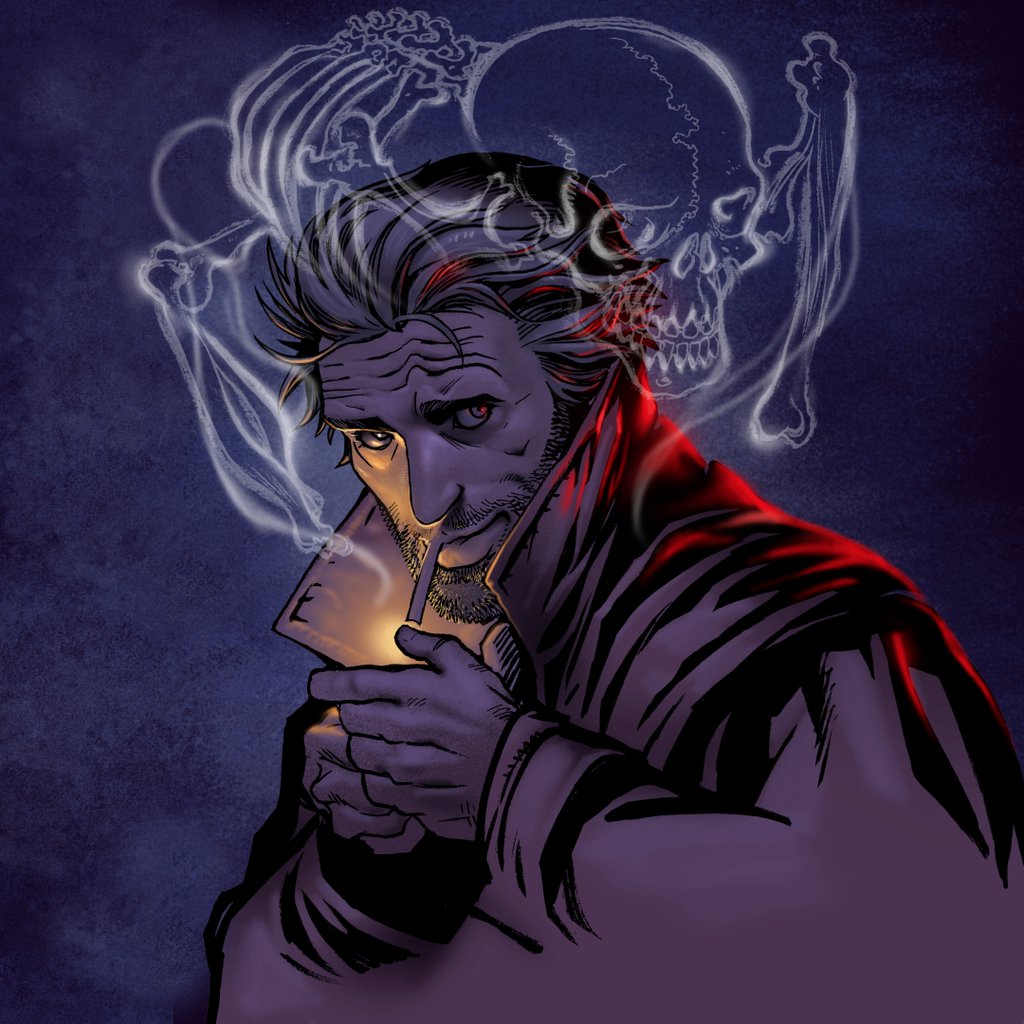 THE HELLBLAZER #1
Writer: Simon Oliver
Artist: Moritat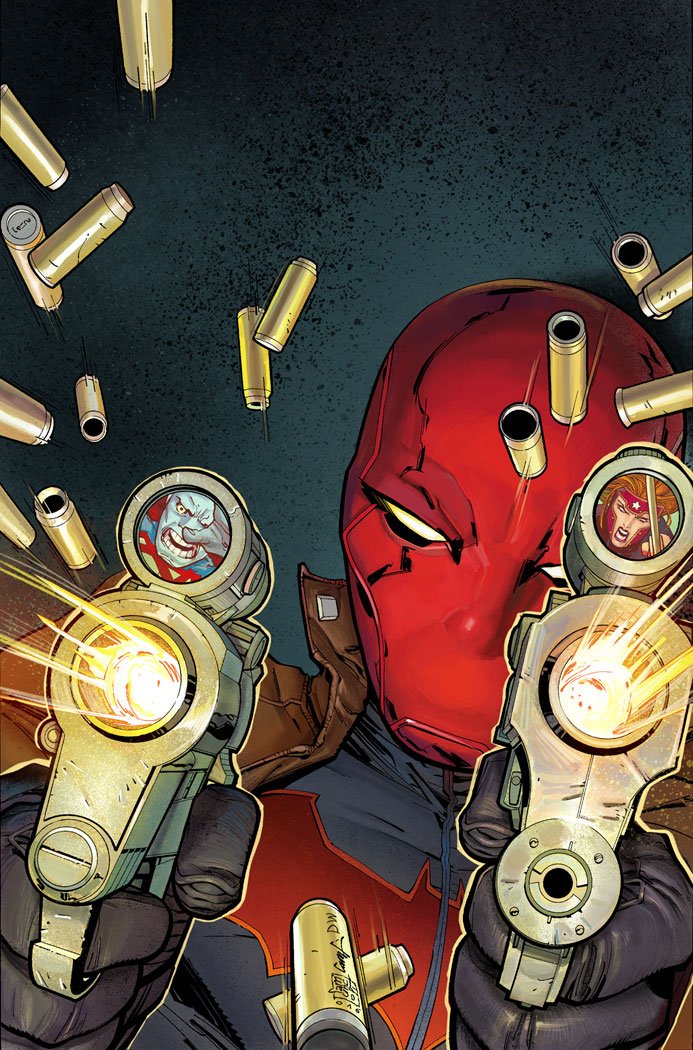 RED HOOD & THE OUTLAWS #1
Writer: Scott Lobdell
Artist: Dexter Soy
TITANS #1
Writer: Dan Abnett
Artist: Brett Booth
August
New #1 Issues (Shipping twice monthly):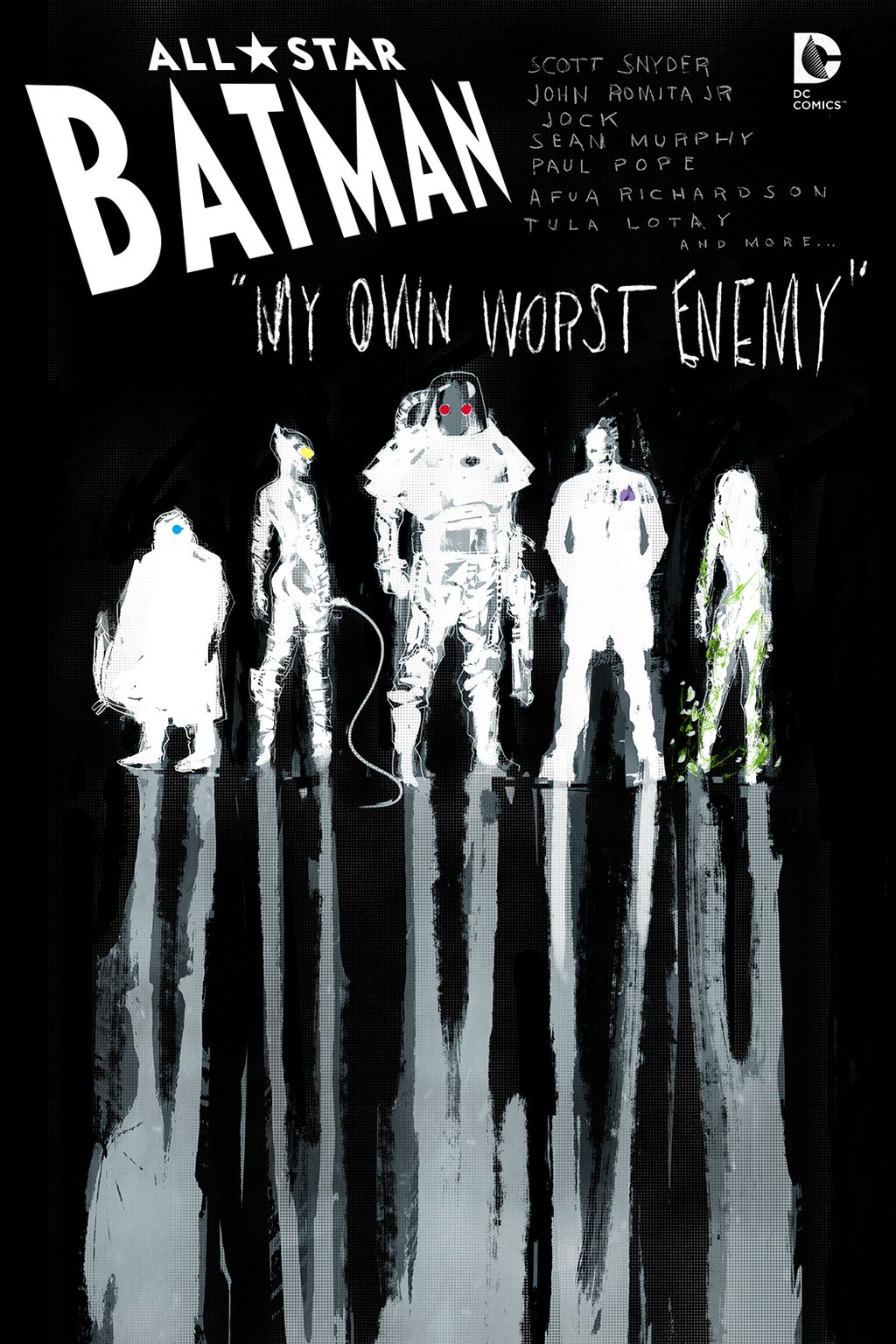 ALL-STAR BATMAN #1
Writer: Scott Snyder
Artists: John Romita Jr., Sean Murphy, Jock, Paul Pope, Afua Richardson, Tula Lotay
Fall
Rebirth Specials:
BATMAN BEYOND REBIRTH #1BLUE BEETLE REBIRTH #1CYBORG REBIRTH #1DEATHSTROKE REBIRTH #1EARTH 2 REBIRTH #1SUICIDE SQUAD REBIRTH #1SUPERGIRL REBIRTH #1TEEN TITANS REBIRTH #1TRINITY REBIRTH #1
New #1 Issues (Shipping twice monthly):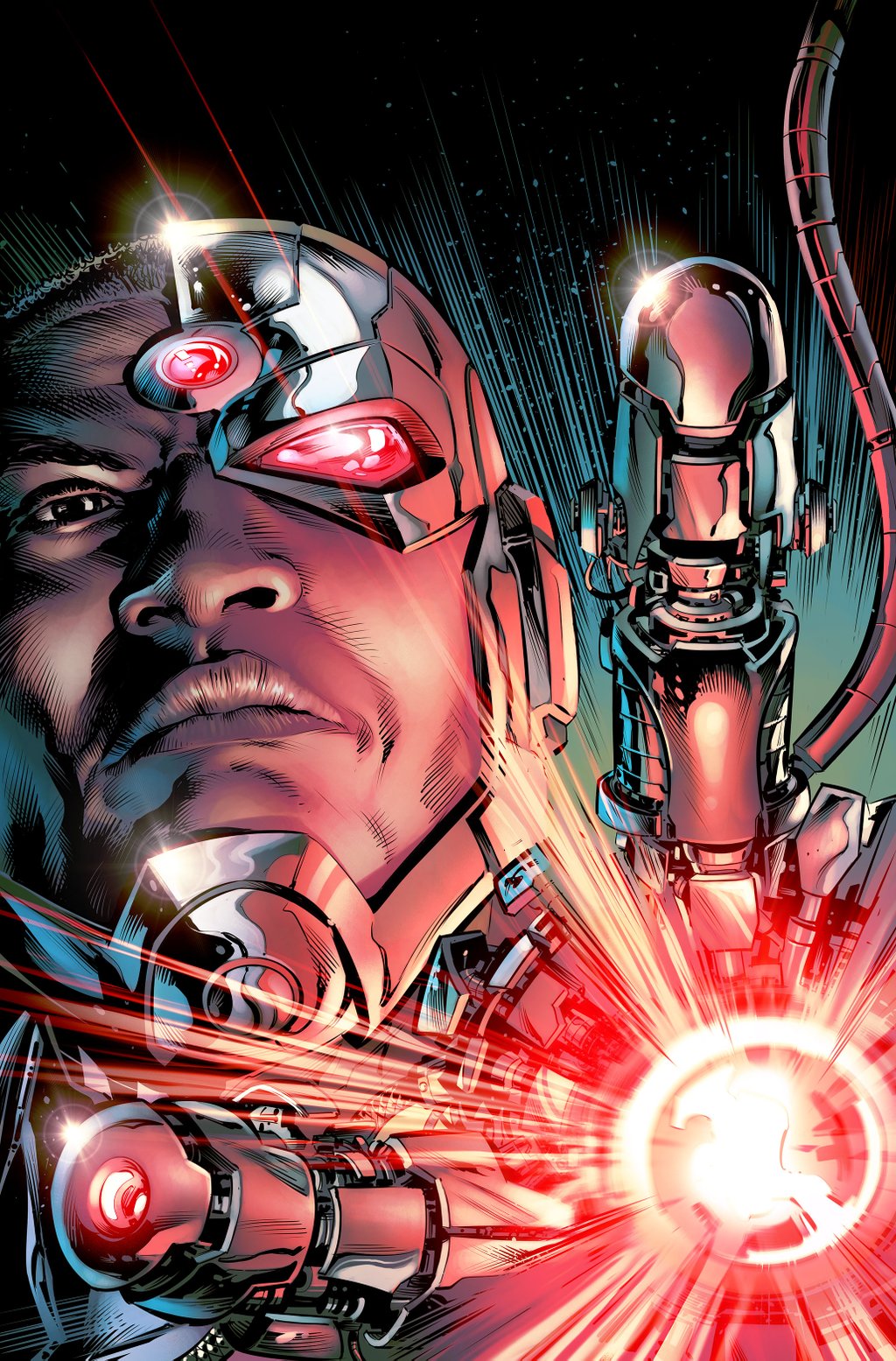 CYBORG #1
Writer: John Semper
Artists: Will Conrad and Paul Pelletier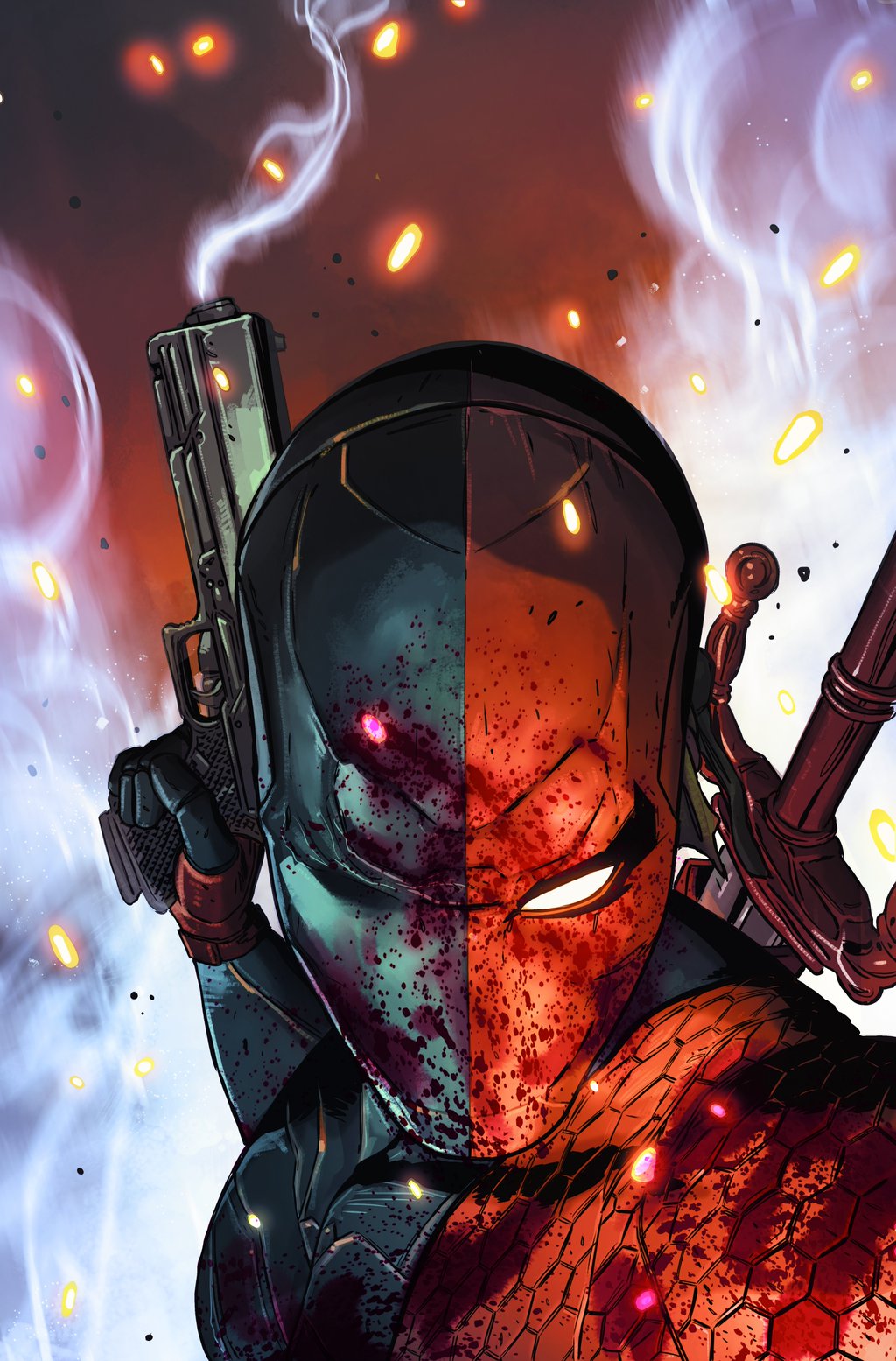 DEATHSTROKE #1
Writer: Christopher Priest
Artists: Carlo Pagualayan, Igor Vitorino, and Felipe Watanabe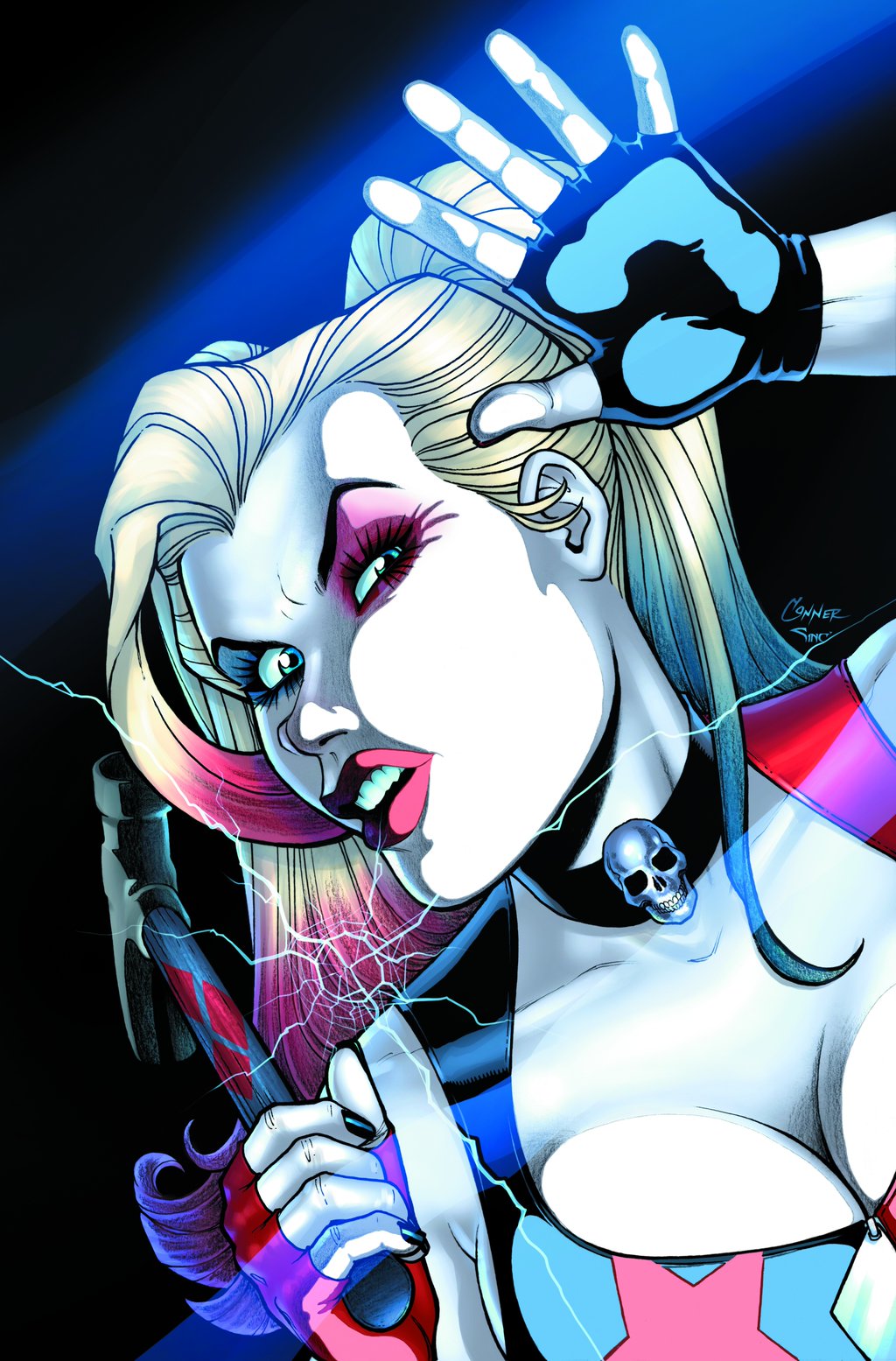 HARLEY QUINN #1
Writer: Jimmy Palmiotti
Artist: Amanda Conner
JUSTICE LEAGUE AMERICA #1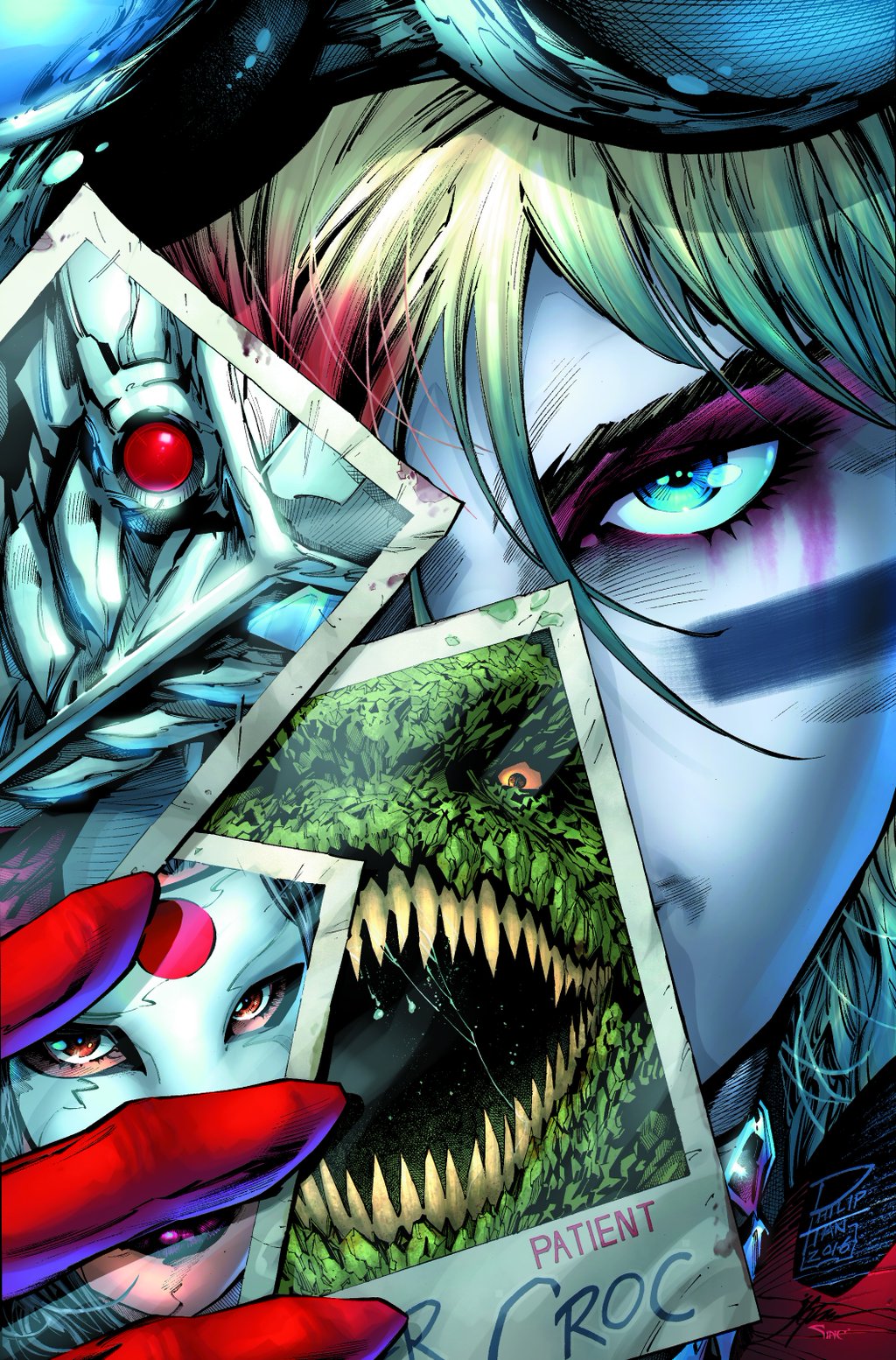 SUICIDE SQUAD #1
Writer: Rob Williams
Artists: Jim Lee, Philip Tan
New #1 Issues (Shipping monthly):
BATMAN BEYOND #1
Writer: Dan Jurgens
Artist: Bernard Chang
BLUE BEETLE #1
Writer: Keith Giffen
Artist: Scott Kolins
EARTH 2 #1 GOTHAM ACADEMY: NEXT SEMESTER #1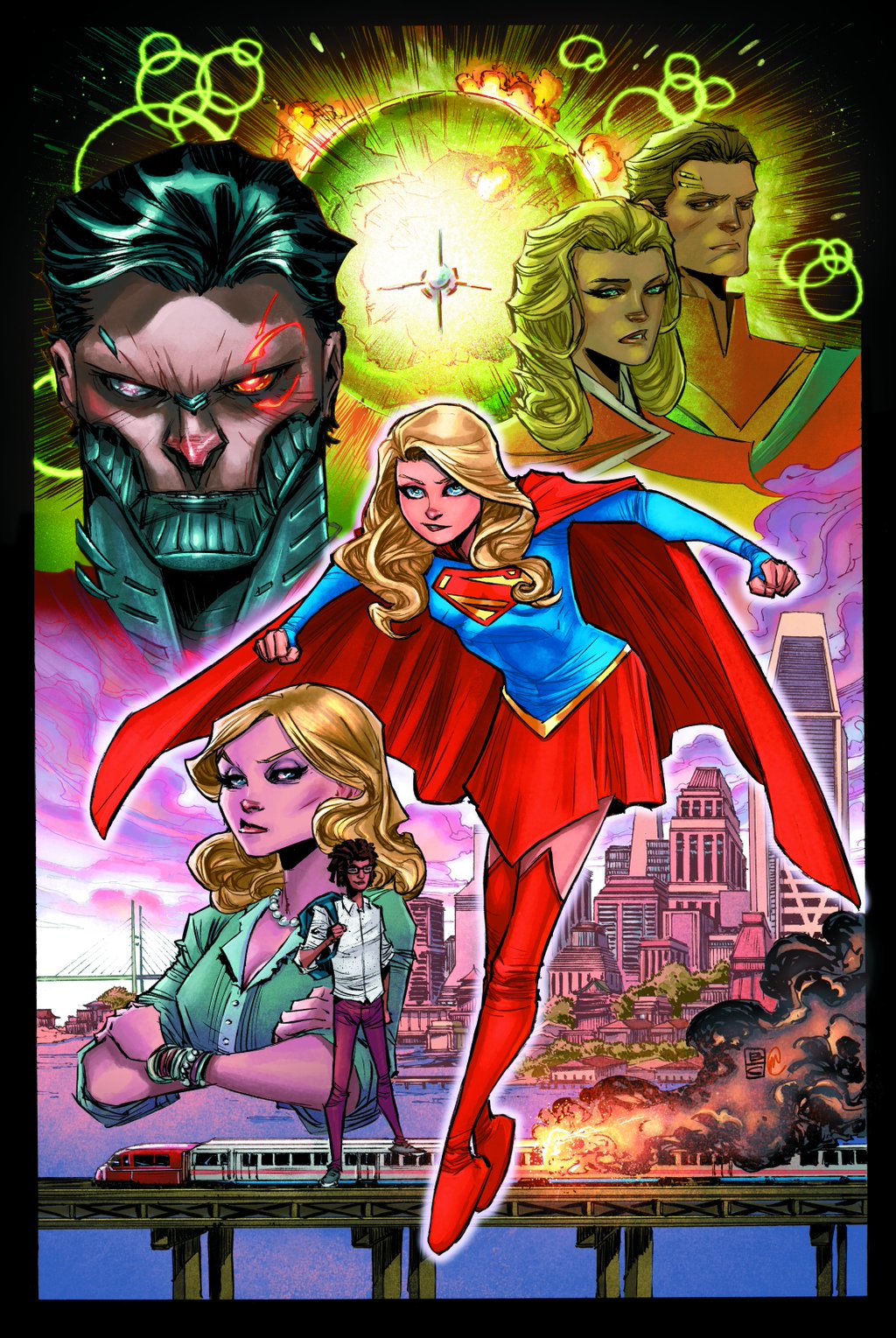 SUPERGIRL #1
Writer: Steve Orlando
Brian Ching
SUPERWOMAN #1
Writer: Phil Jimenez
Artist: Phil Jimenez and  Emanuela Lupacchino
SUPER SONS #1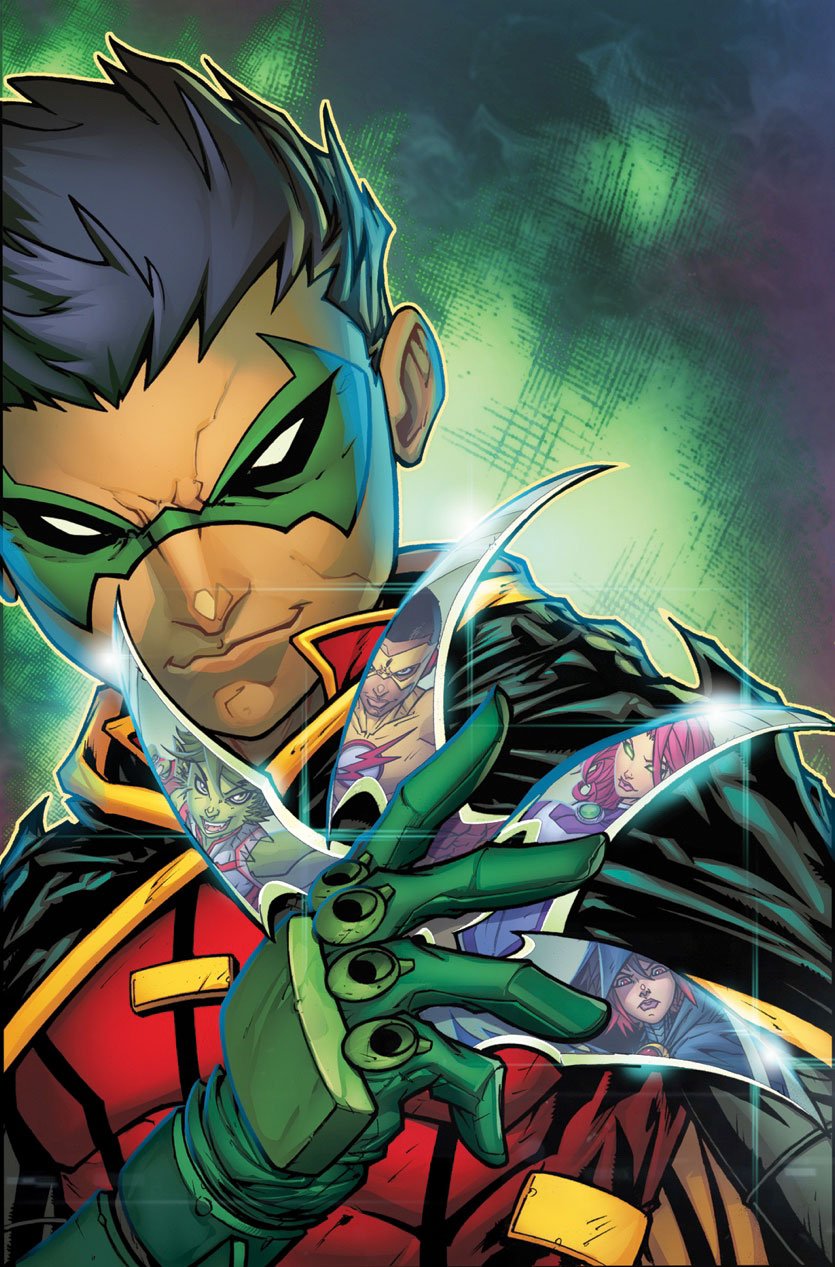 TEEN TITANS #1
Writer: Ben Percy
Artist: Jonboy Myers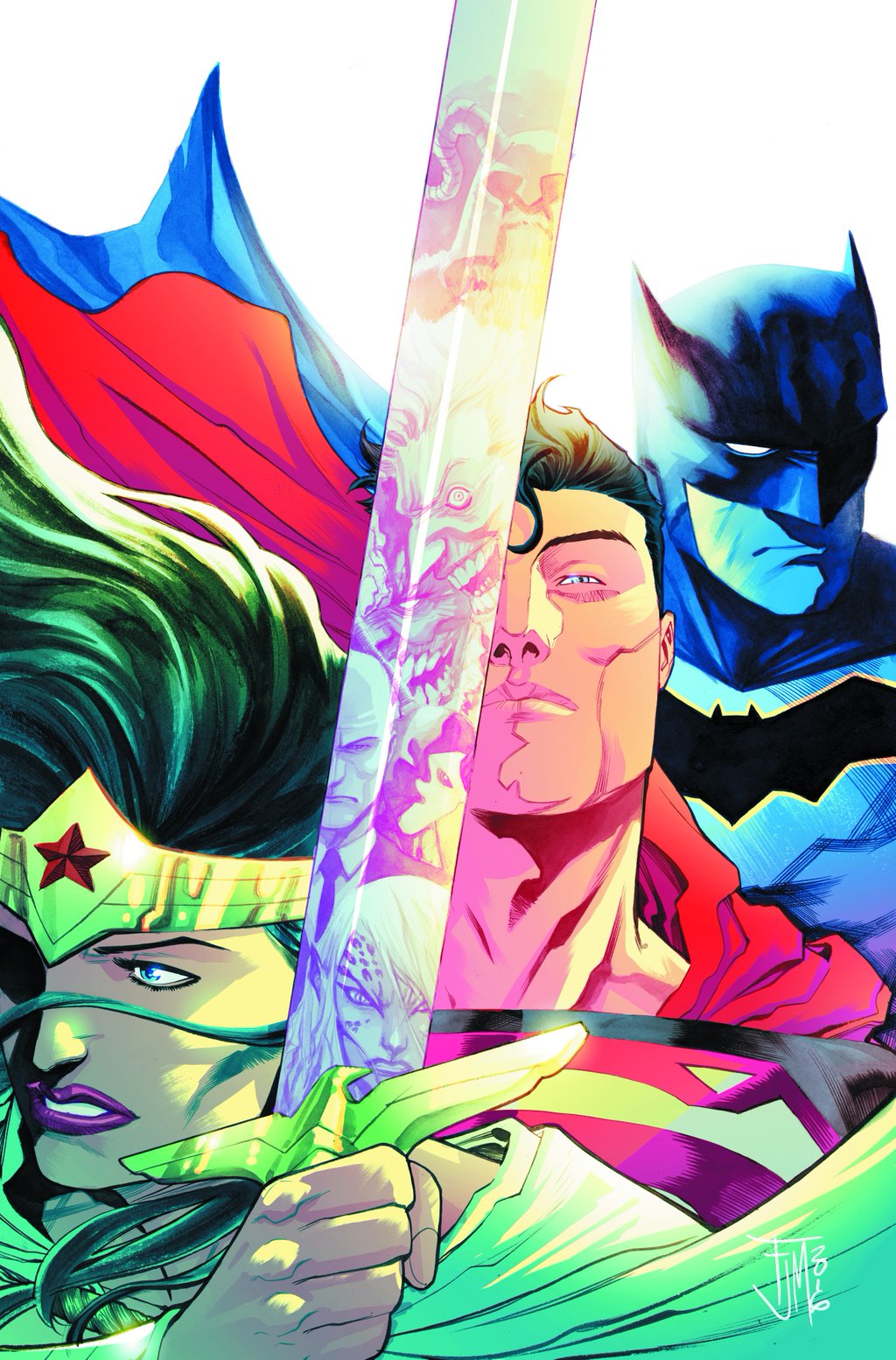 TRINITY #1
Writer: Francis Manapul
Artists: Francis Manapul, Clay Mann