News
DC Enters the House of Horrors This October
The Justice League faces horrors unimaginable in DC's new anthology coming in October!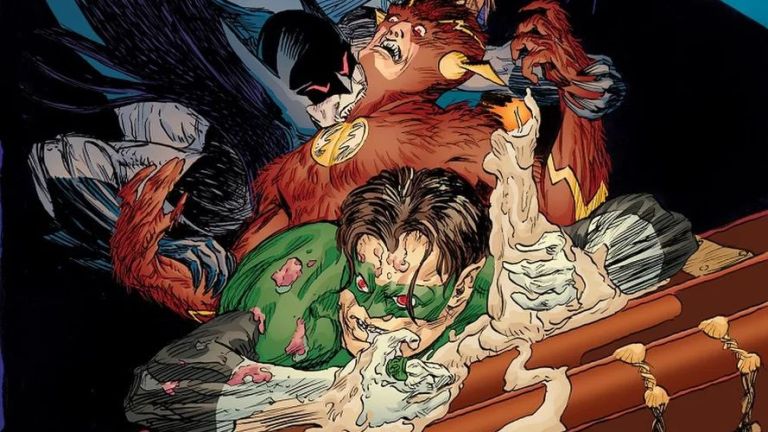 Beware, something wicked is coming to DC Comics just in time for Halloween. The Justice League is about to enter the House of Horrors! In the spirit of DC's classic horror anthologies, House of Secrets and House of Mystery, House of Horrors is a one-shot 80-page anthology coming October 25. 
Here's a synopsis for the book:
Martha Kent fights for her life against a creature from a spacecraft that lands in front of her farmhouse! A young woman is possessed by the spirit of a murderous Amazon warrior! The last surviving member of the Justice League faces down a horror beyond imagining!
The stories will be written by established horror writers, such as Brian Keene, Weston Ochse, Edward Lee, Mary SanGiovanni, Wrath James White, Nick Cutter, Ronald Malfi, and Bryan Smith.
Artists include Rags Morales, Bilquis Evely, Howard Porter, Scott Kolins, and Dale Eaglesham. Kieth Giffen will also participate in the anthology, although it's unclear whether he'll be writing or drawing this time around. Perhaps both?
Check out this really cool cover: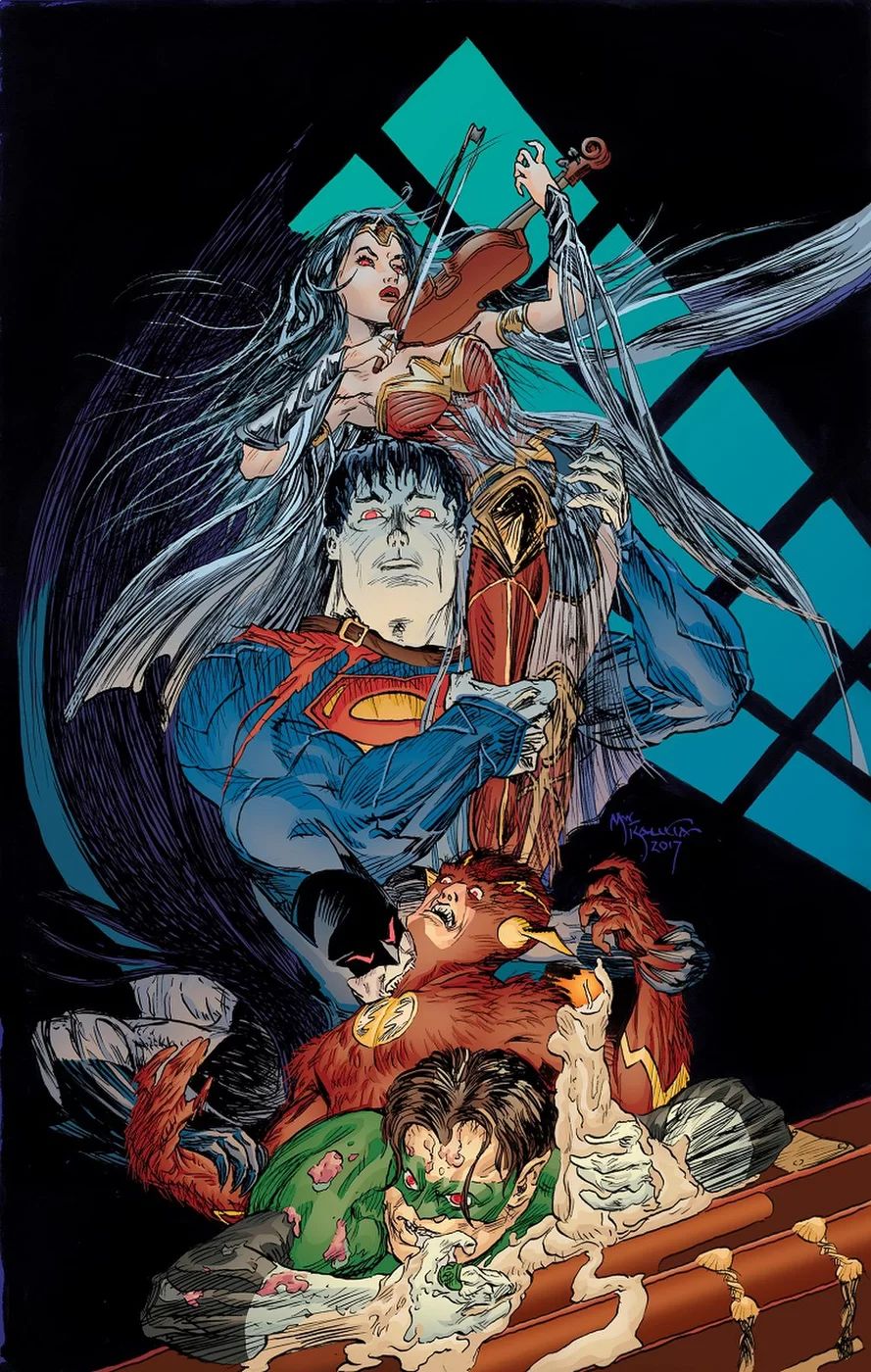 Werewolf Flash looks so awesome! We want a spinoff book ASAP.