News
DC Comics Signs Brian Michael Bendis to Exclusive Deal
One of Marvel's top writers for nearly 20 years has just signed an exclusive deal with DC.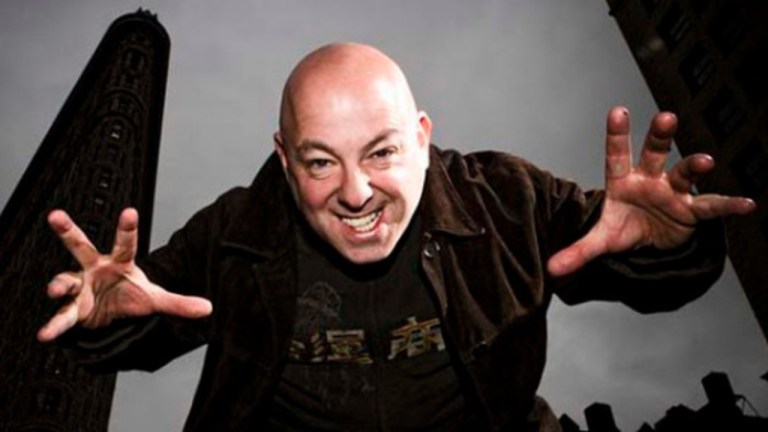 Brian Michael Bendis, the superstar writer known for seemingly endless runs as chief writer of titles like Ultimate Spider-Man and Avengers, is making a big change. DC Comics announced via Twitter that they have signed Mr. Bendis to an exclusive deal.
"We are beyond thrilled to welcome Brian Michael Bendis exclusively to the DC family with a multiyear, multi-faceted deal," the statement reads. "He's one of the premier writers in the industry having created so many unforgettable stories wherever he's been and we can't wait to see what he has planned for the DC Universe."
Mr. Bendis rose to prominence with Marvel as the writer of Ultimate Spider-Man, which not only distilled the key elements of the character down into something modern and new-reader friendly, but was a profound influence on all the Spider-Man movies that followed. Ultimate Spider-Man was such a success that it launched an entire imprint at Marvel. It was in the pages of Ultimate Spider-Man that Bendis (along with artist Sara Pichelli) created Miles Morales, who has gone on to fame as a fan-favorite Spider-Man of his own.
Bendis' extended time as writer of Avengers (with titles like New Avengers and a relaunched core Avengers title) was a profound influence on the Marvel Cinematic Universe, and his trademark conversational, snappy dialogue on the comics page seems to echo on the big screen, as well. The writer first made his name as a writer of crime comics (and if you haven't read Jinx, Goldfish, or Torso, you're missing out) and has always excelled when telling street level rather than world-shaking stories. The seeds of Marvel's Netflix world were planted in his excellent run as writer of Daredevil (which remains one of the greatest creative periods in the character's history), and he co-created Jessica Jones with artist Michael Gaydos in the pages of Alias, which was like no other comic on the stands when published in 2001. 
"Brian is a great partner and has contributed incredible stories and characters to the Marvel Universe over the years," a representative for Marvel told Newsarama. "We appreciate his creativity and professionalism, and we wish him the best on his future projects."
It's not clear what his plans are with DC at the moment, but they would do well to look at his crime stories for inspiration. It's easy to imagine Bendis putting dialogue in Dick Grayson's mouth in Nightwing, or DC reviving titles like Gotham Central or The Question under his watch. Put him on Suicide Squad. Re-team him with his Ultimate Spider-Man creative partner Mark Bagley and let them run wild with Shazam. 
In any case, it's rare that a talent so associated with one company makes a leap like this, and this is a huge get for DC Comics. "This is real," Mr. Bendis wrote on Twitter. "I love you all. Change is good. Change is healthy. I am bursting with ideas and inspirations. Details to come! Stay tuned!"