News
DC Announces Vertigo Return With Huge Launch
Vertigo returns with a new boss, a new logo, and a new timeliness.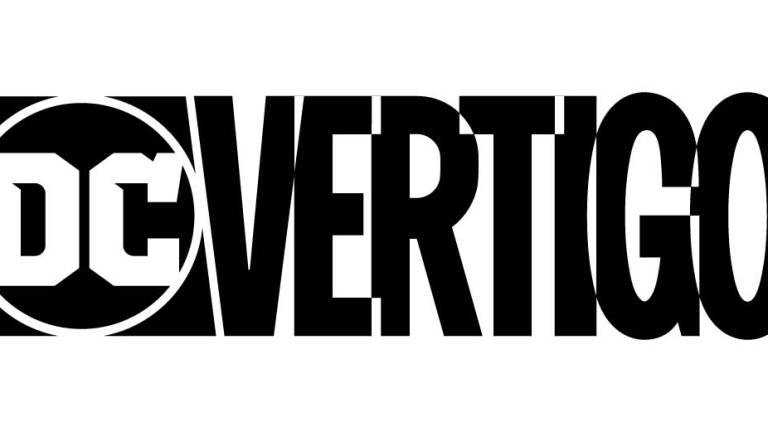 Vertigo, DC's thinking-person's comics imprint started in the early '90s, announced today that it was relaunching with a new executive editor and a promise to "return to its roots."
The new editor is Mark Doyle, who got his start as a Vertigo editor before he took the reins of the Batman family. He's widely credited with bringing Scott Snyder into the team, and his talent search is expected to continue at Vertigo. "From the corners of television, games, music, activism, podcasting, comics and more, all of our creators are passionate and have something to say. These sophisticated stories have amazing new characters and vast worlds to explore," said Doyle.
The new books include: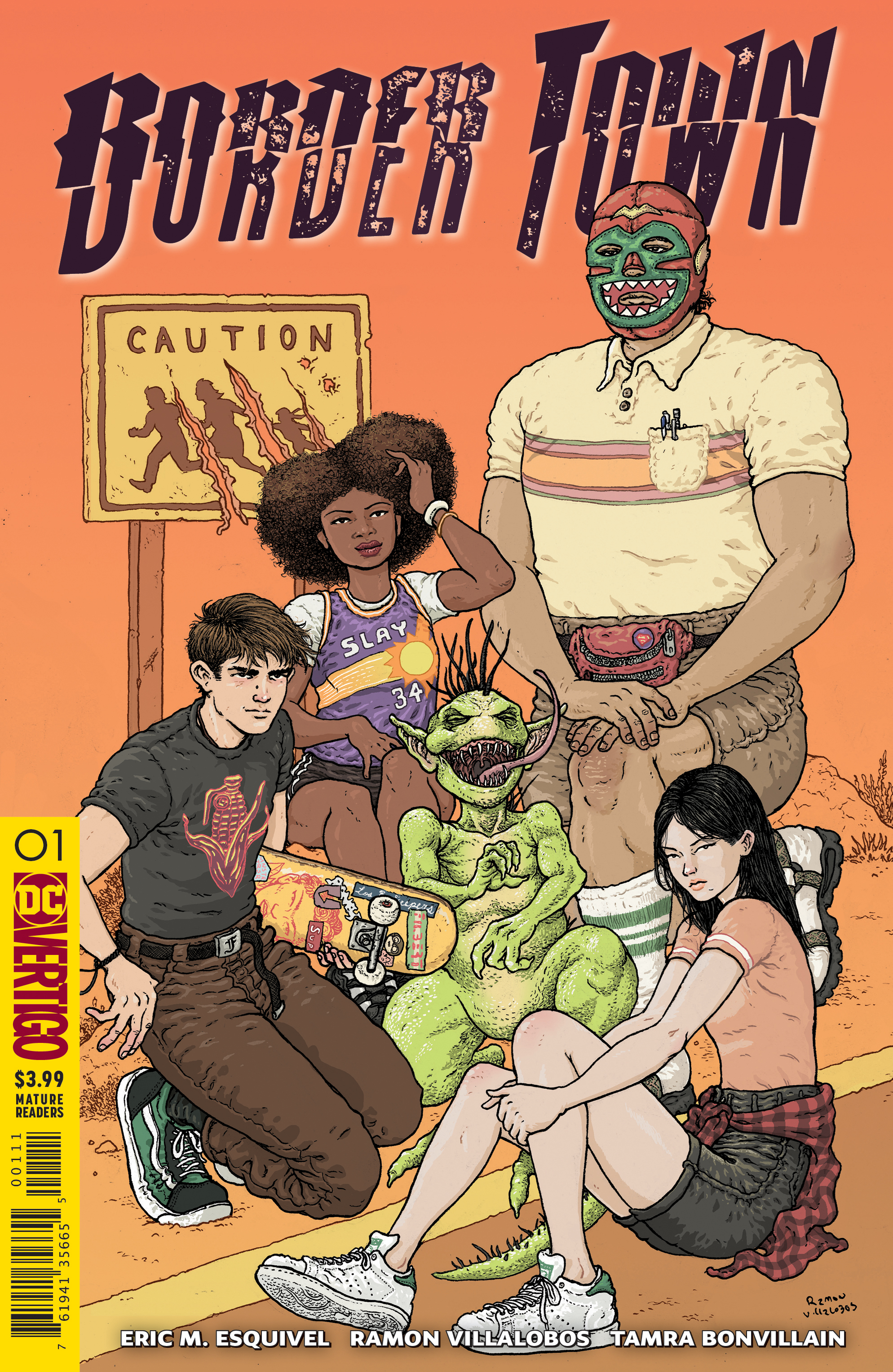 Border Town from Eric Esquivel (Adventure Time) and Ramon Villalobos (the extremely underrated Nighthawk), about a crack in the Earth that releases Mexican monsters into an Arizona border town, which the town residents blame on "illegals." A group of teenagers has to figure out what's really going on.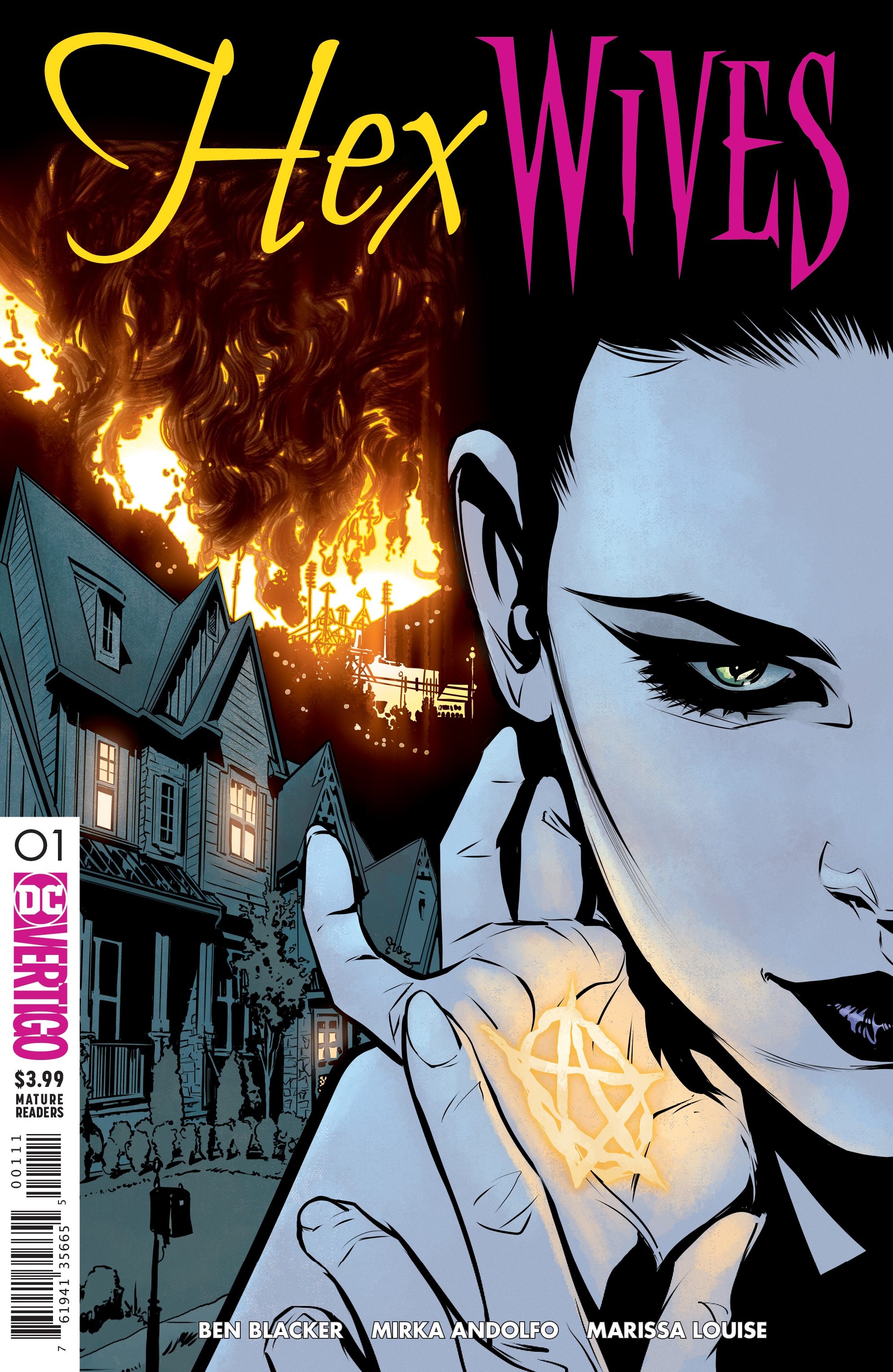 Hex Wives, from Ben Blacker (a fantastic run on Thunderbolts) and Mirka Andolfo (Shade the Changing Girl) about a coven of witches brainwashed to be Stepford Wives who are slowly regaining their memories.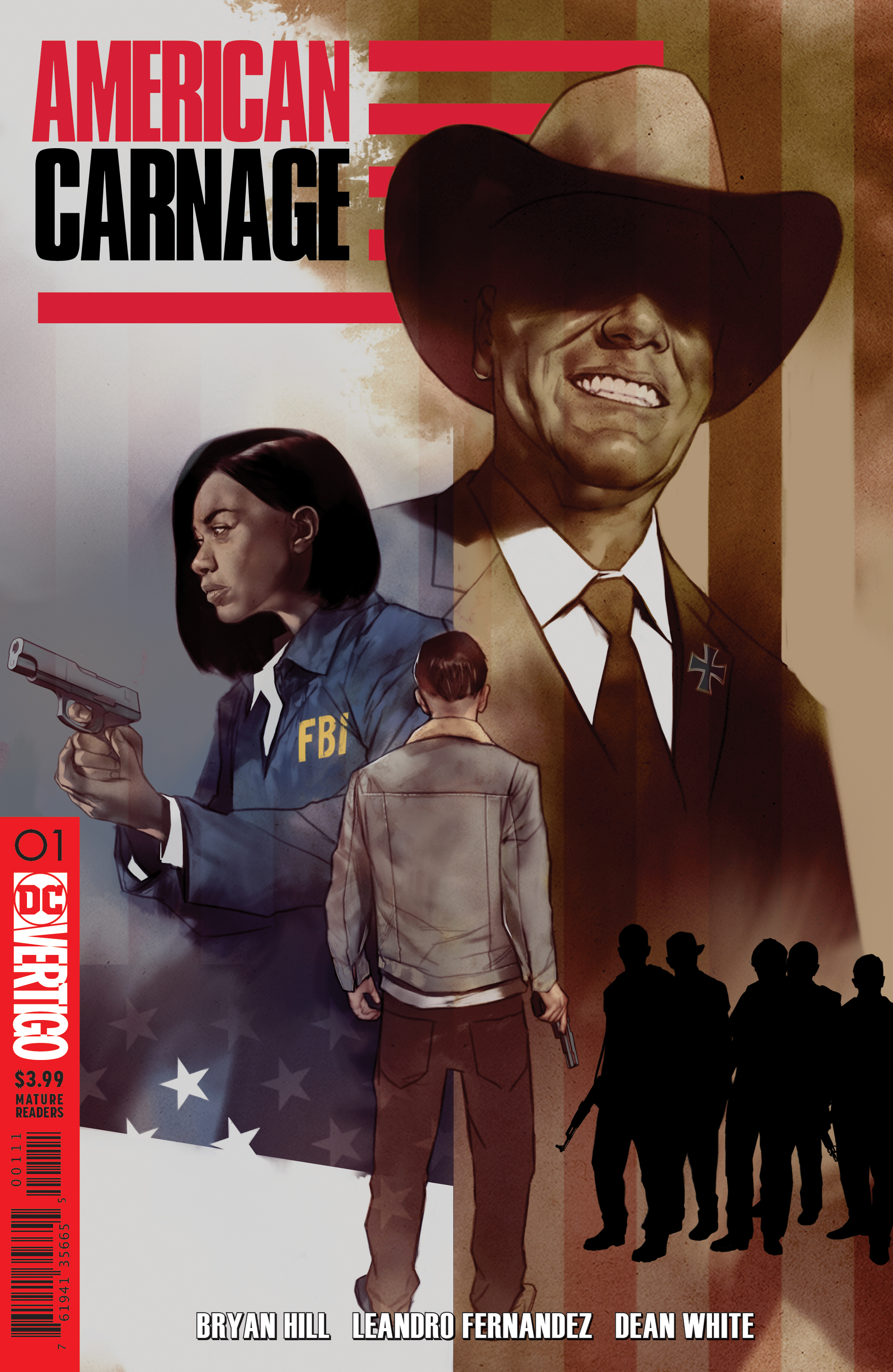 American Carnageby Bryan Hill (Michael Cray) and Leandro Fernandez (Punisher MAX) which follows a biracial FBI agent who goes undercover with a white supremacist group.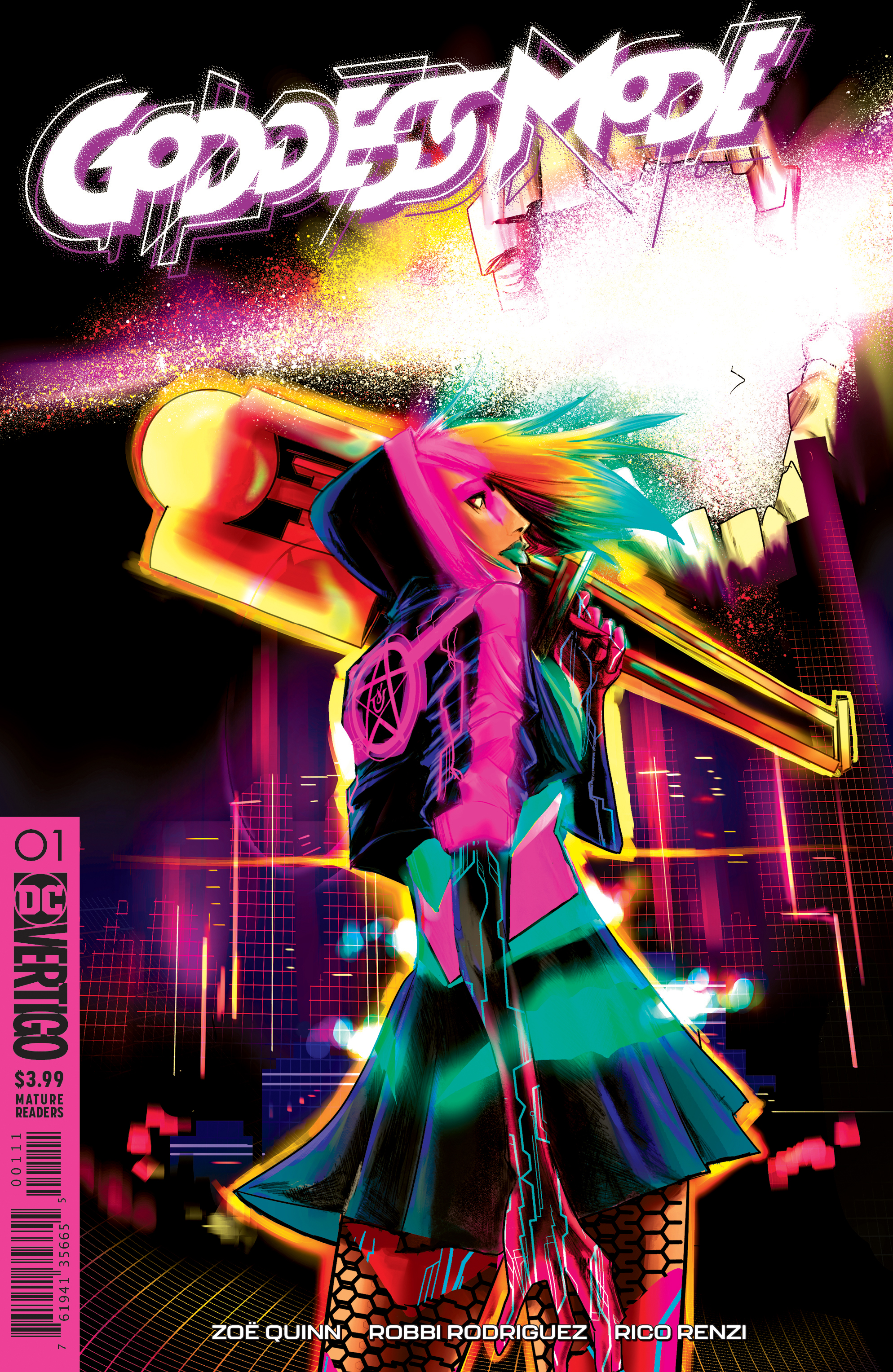 Goddess Modefrom Zoe Quinn (Crash Override) and Robbi Rodriguez (Spider-Gwen). A woman who does tech support on the AI who runs humanity in a near future dystopia discovers monsters and super-powered women battling behind the scense for the cheat codes to reality.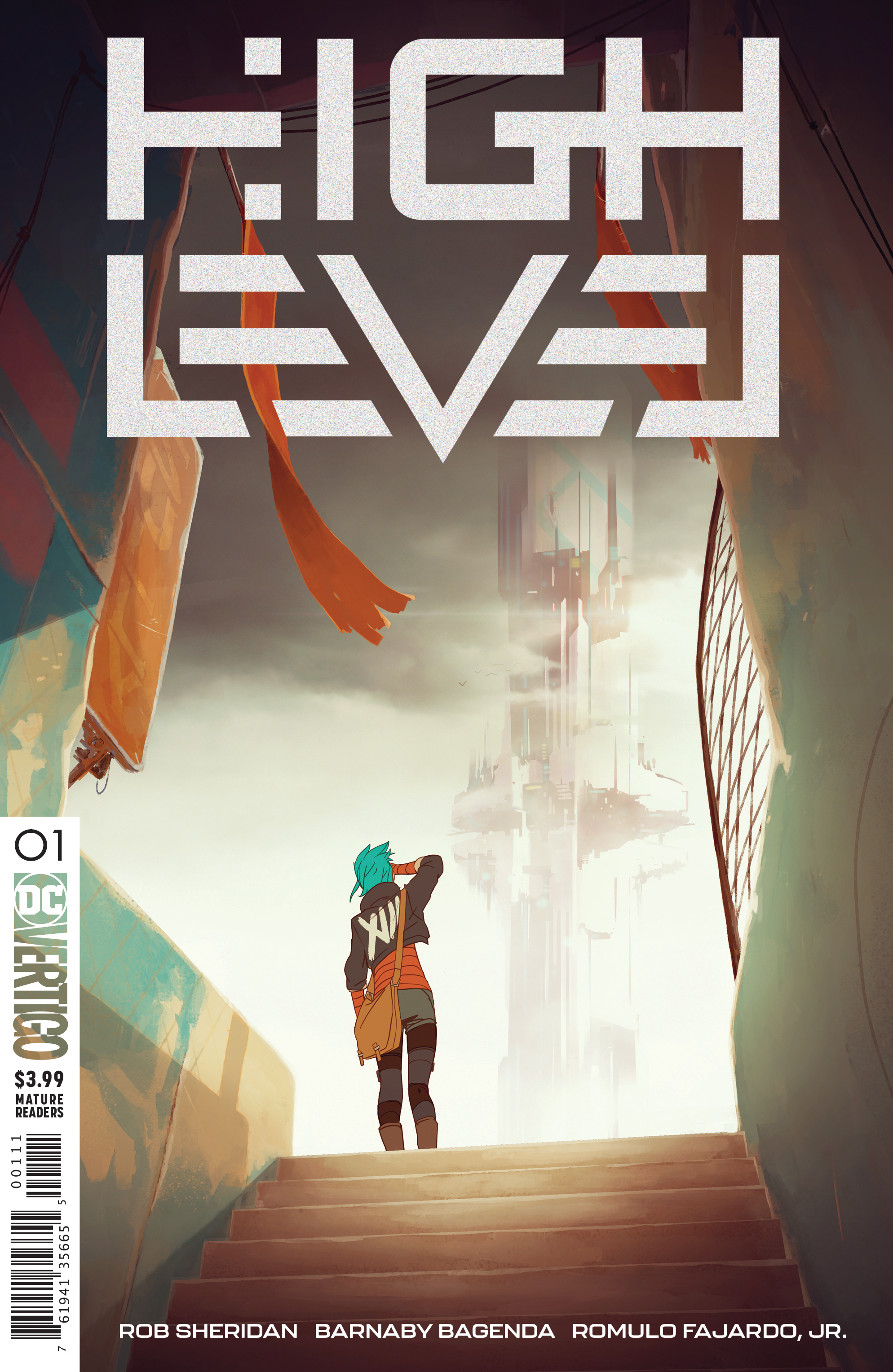 Rob Sheridan, former art director for Nine Inch Nails, teams up with Omega Men's Barnaby Bagenda for High Level, about a smuggler delivering the messiah to a mysterious city far in the future.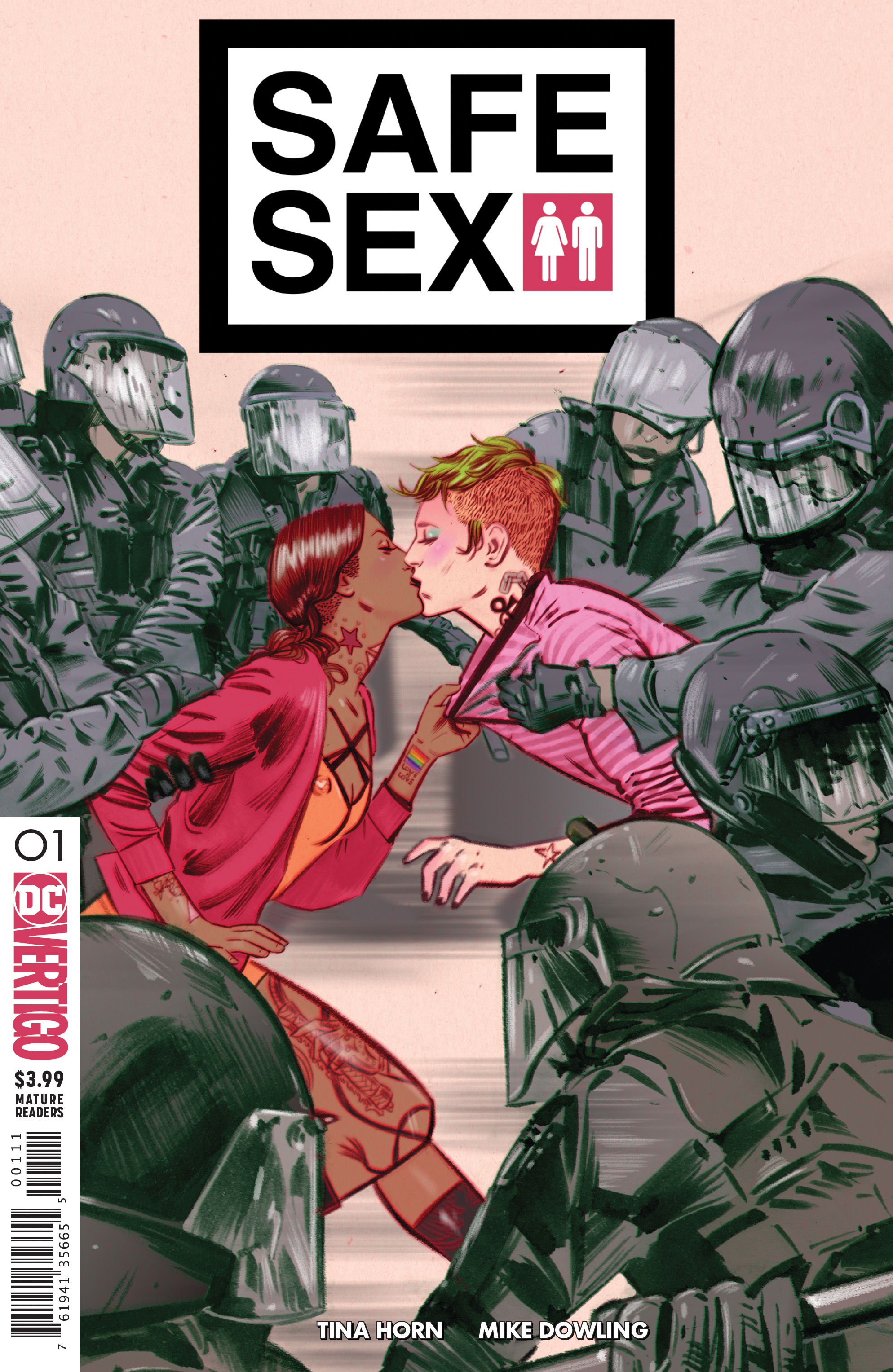 Tina Horn (Why Are People Into That, a kink/sex explainer podcast) and Mike Dowling (Unfollow)'s Safe Sex about a gang of sex worker freedom fighters, in a sentence I really enjoyed typing.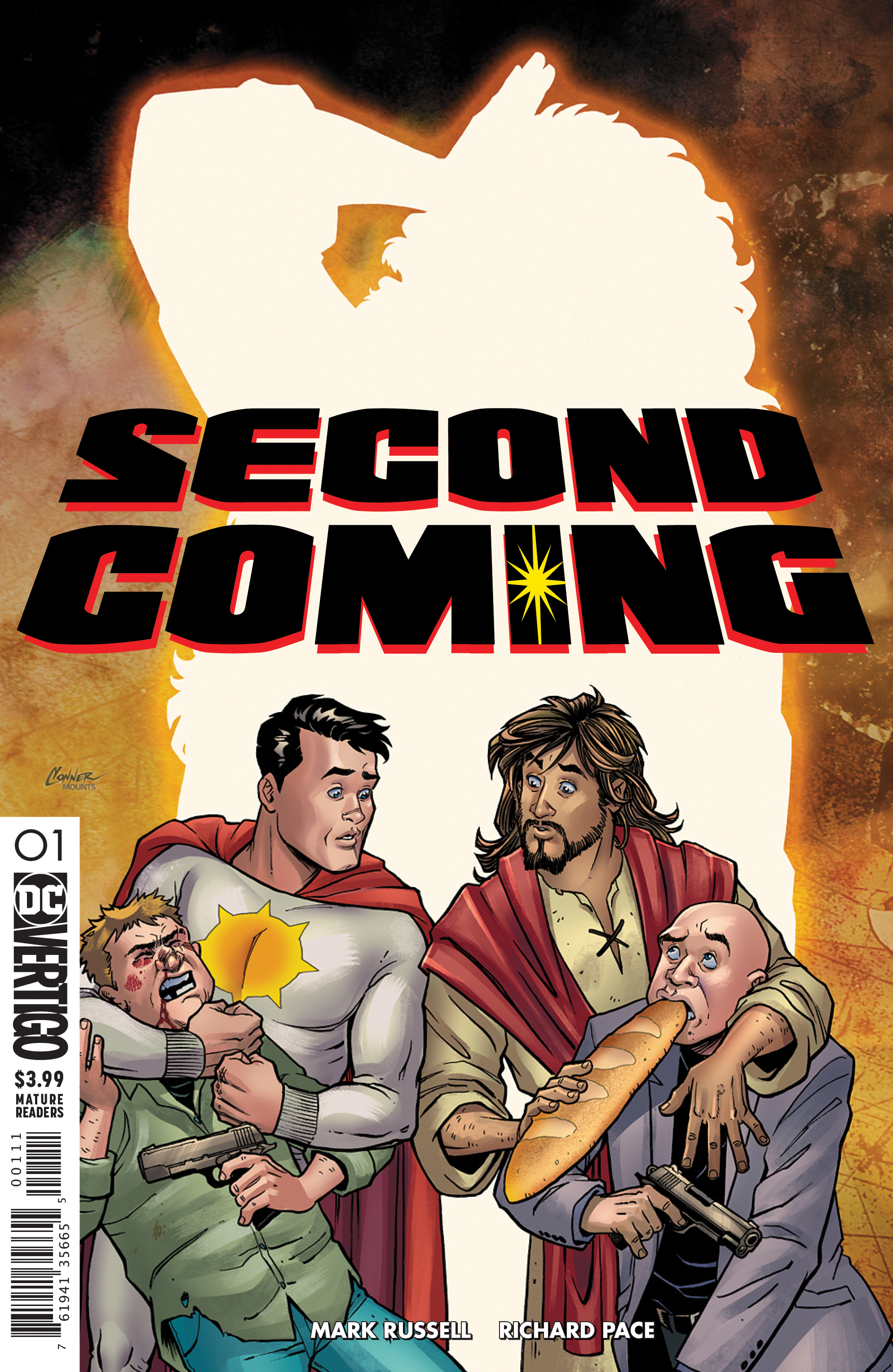 And finally, Second Comingfrom Flintstones'Mark Russell and It Doesn't Matter, I've Already Preordered It's Richard Pace (oh crap he's really good too, though). God sends Jesus to Earth to learn the family business from Sun Man, God's popular jock other son. Really, what more could you want?
Vertigo is celebrating its 25th anniversary this year, and is doing so with more…obviously political…books than when it first launched. Early titles for Vertigo included Sandman, Grant Morrison's Animal Man, Peter Milligan's Shade the Changing Man, Hellblazer, Swamp Thing,and Doom Patrol.These books were cerebral, weird, beautiful and important, but only rarely were they nakedly political in a way that many of these books seem.
For more on Vertigo or why political comics are good, stick with Den of Geek!