News
DC and Hanna-Barbera Crossover Coming in May
Heavens to Mergatroyd! The Flash races Speed Buggy, Robin fights Blue Falcon, and more!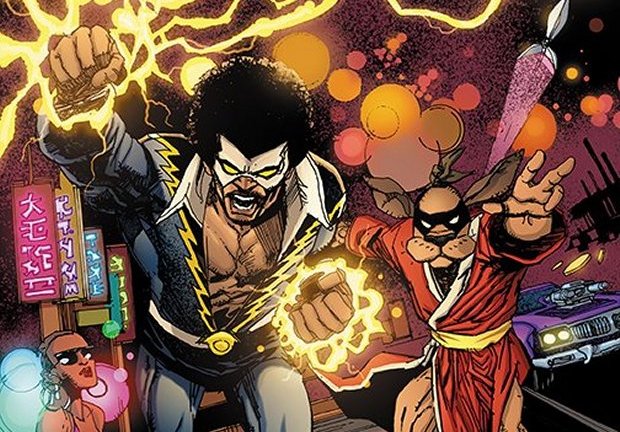 Imagine going back several years and telling someone that not only did DC Comics release a handful of comics based on Hanna-Barbera properties – many with adult reimaginings – but that there would be a series of weird-ass DC superhero crossovers that would then be followed by a series of equally-crazy DC/Looney Tunes crossovers. Those Hanna-Barbera crossovers would be successful enough that they'd do it again about a year or so later.
That's where we're at. That's the society we live in. Previously, we got such matchups as Adam Strange/Johnny Quest, Green Lantern/Space Ghost, Suicide Squad/Banana Splits, and best of all, Booster Gold/Flintstones. Now it's time for the second wave and it'll be coming May 30.
That's my birthday! Perfect, since I've kind of always wanted to see a Hong Kong Phooey comic book. No, really. Wizard once did a news story about there being a Hong Kong Phooey comic on the way, but it was just an April Fools' Day prank and my heart never recovered.
There will be four 48-page specials, each at $4.99. First up is Aquaman/Jabberjaw Special #1 by Dan Abnett and Paul Pelletier, where Aquaman is called in to take on some kind of talking shark that's been pestering people. As it turns out, Jabberjaw's home has been turned into a hellscape at the hands of Aquaman's brother Ocean Master. Now the two must team up to save Aqualand and bond over their inability to get respect.
The backup for this one will be Jeff Parker and Scott Kolins doing a crossover with Captain Caveman meeting the Spectre and the wizard Shazam.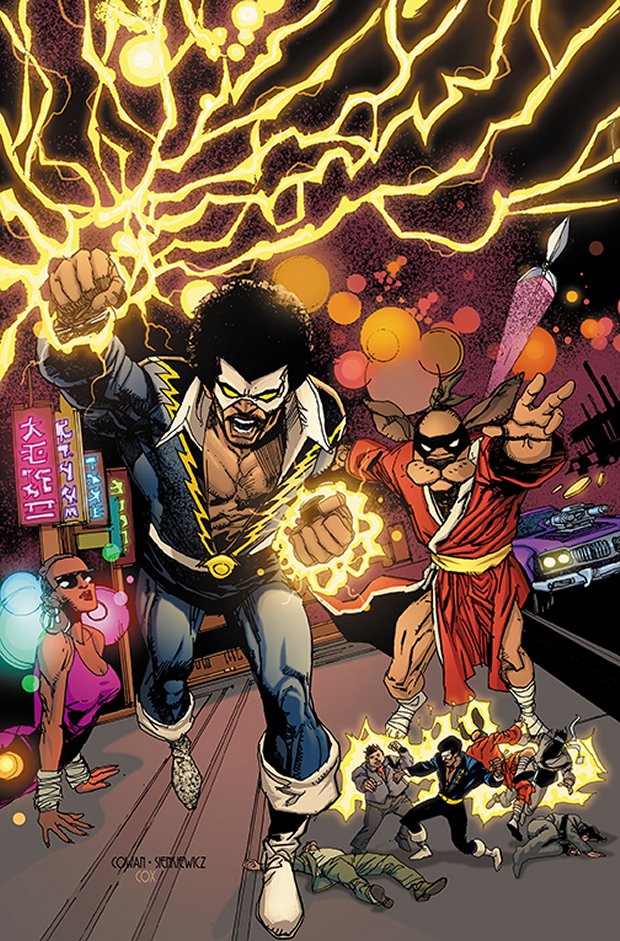 Up next is Michael Cray, Bryan Hill, Denys Cowan, and Bill Sienkiewicz coming together to bring us Black Lightning/Hong Kong Phooey Special #1. Taking place in the 70s, Hong Kong Phooey is a detective fresh from surviving Vietnam. He and Black Lightning cross paths as part of a plot to stop a trio of assassins from gaining ultimate martial arts power. Also, the cover is made to look like the first issue of Power Man and Iron Fist and I love everything about this.
The backup has Jason Blood team up with the Funky Phantom because why the hell not?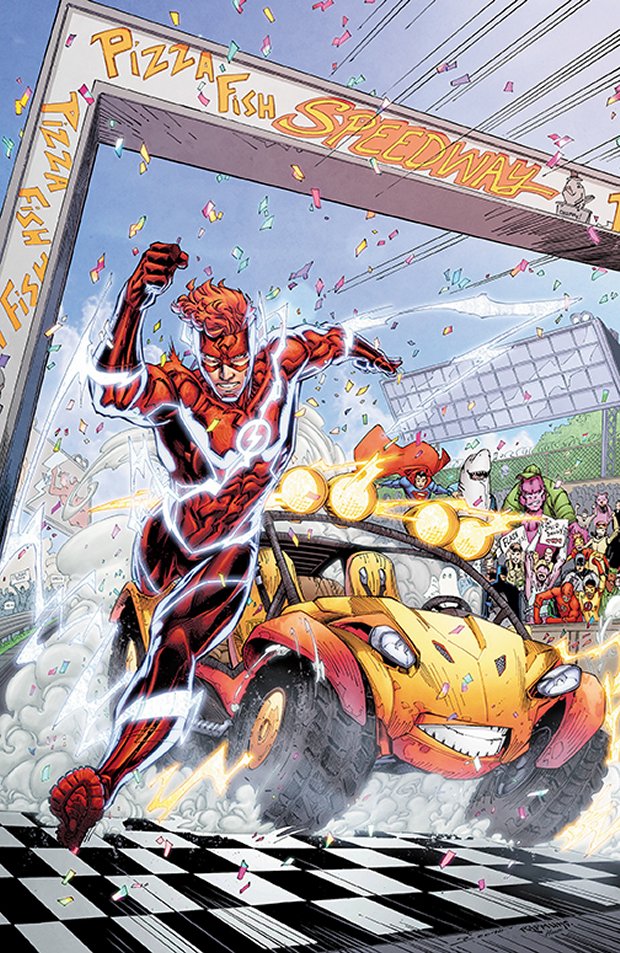 Scott Lobdell, Brett Booth, and Norm Rapmund give us Flash/Speed Buggy Special #1. In this reality, Speed Buggy is a STAR Labs creation, imbedded with the Speed Force. As Flash and Speed Buggy race to figure out Speed's limits, the two go on a time-travel adventure that involves having to fight Savitar, Speed Demon Buggy, and the devious Reverse Speed Buggy.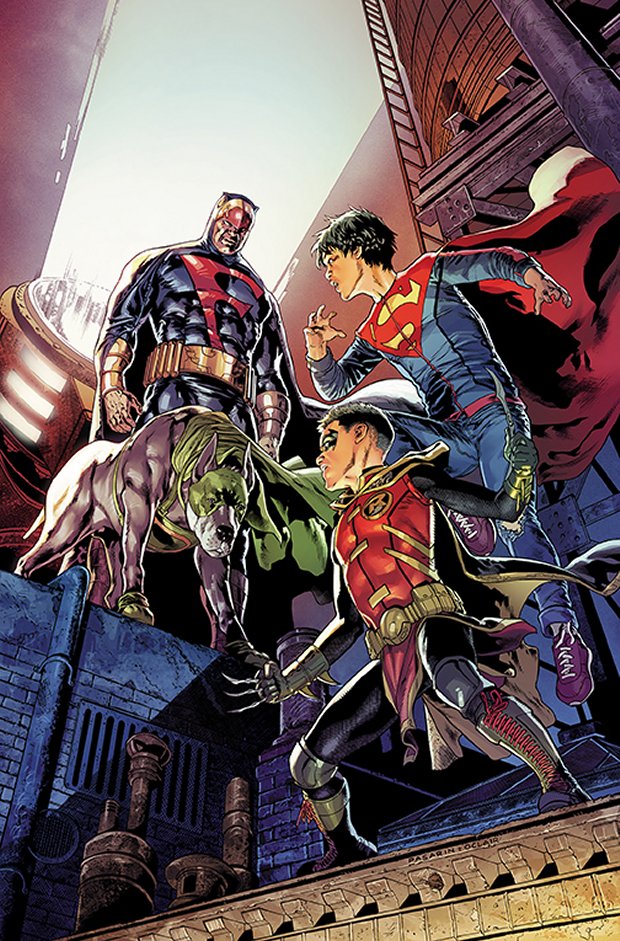 Finally, it's Super Sons/Dynomutt Special #1 by Peter J. Tomasi, Fernando Pasarin, and Oclair Albert. Jon Kent and Damian Wayne head to Big City due to some family stuff and they find their ally Dynomutt, the cyborg dog, is in some bad shape. The two of them now have to not only help Dinomutt, but defeat and save Blue Falcon, who appears to be turned evil against his will.
Sounds like a lot of fun. Here's looking forward to the inevitable Animal Man/Hair Bear Bunch crossover in phase 3.