News
Dazzler Returns to Marvel in June
Marvel's musical mutant is staging a comeback. Dazzler deserves the spotlight.
Easily the most rewarding thing about being a longtime geek is watching things that were once considered goofy or stupid get the critical re-evaluation they so deserved. The best example I can think of is Howard the Duck. A cinematic masterpiece it is not, but it's not the pearl-clutching disaster it was once dismissed as either. (Ask anyone who has been fortunate enough to catch a public screening in the past few years and they'll be quick to point out that the Duck knows how to please a crowd).
Like her pal Howard, Dazzler knows a thing or two about being trapped in a world she never made. The character was originally conceived as being a cross-platform disco diva, who would star in her own comic as well as on LPs from dancefloor hit makers Casablanca Records and a possible film. These things went nowhere (sadly) but the decision was made to soldier on ahead and give the character her own comic anyway — it was the era of Xanadu and Marvel's own the Hypno-Hustler after all.
Sadly, Dazzler never really connected with audiences the way she could have, and her eponymous comic became a directionless, muddled affair. Recent years have seen the character utilized much better, although the team enviroments she has been in of late don't give her a chance to, er, shine like the bright light in the comics world she truly is.
Maybe this will all change when writer Magdalene Visaggio and artist Laura Braga return the character to the stage in the Dazzler: X-Song one-shot.
The press release offers some tantalizing clues as to what readers can expect when Alison Blaire (AKA Dazzler) heads to Brooklyn to start a new band:
It's all glitter and glamour in the underground punk scene…until Dazzler stumbles upon a part of her world that's dangerous and violent. Now, it's up to Dazzler to protect her dedicated Inhuman fans, even if doing so means that she has to turn to her own past for clues and answers.

 "Dazzler has always been one of my favorite X-Men, and one of the most sadly underutilized," said Visaggio. "She's been wandering for so long, and I'm so excited to help bring her back to her musical roots and the X-family. Anyone who knows my work knows how much I love to frontline women who quite literally rock, and I hope me and Laura can bring some of that same energy and positivity to Dazzler."
While this means we are finally one step closer to reaching my lifelong dream of seeing a Dazzler/Jem and the Holograms crossover come to fruition, I still have many questions. Will Dazzler be able to get booked at Union Hall? Will she be forced to use her mutant powers to keep Brooklyn's ubiqutious double-wide strollers out of her way? Is going to Sunday Brunch actually worth it? Will her inevitable Netflix series deal with the smoky club she becomes a regular in falling victim to gentrification? At one point does she ultimately say fuck it, and move to Fishtown to become Philly's problem? And, oh yeah, will enough people actually read the one-shot so that Dazzler gets the return to solo stardom that she so deserves?
While you ponder these most pressing of questions (while watching this, ideally), take a look at some of Braga's fantastic art from the book and Elizabeth's Torque: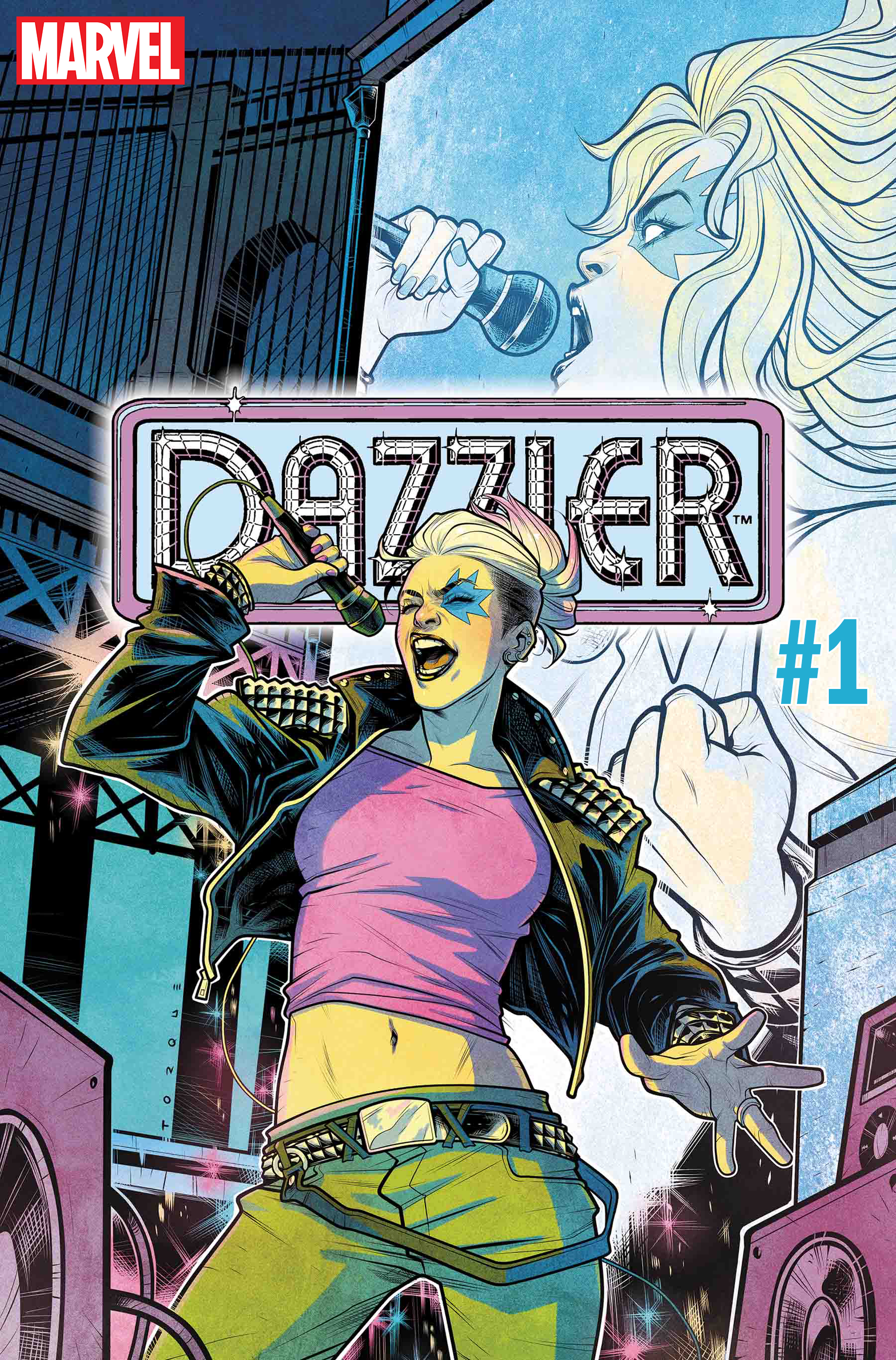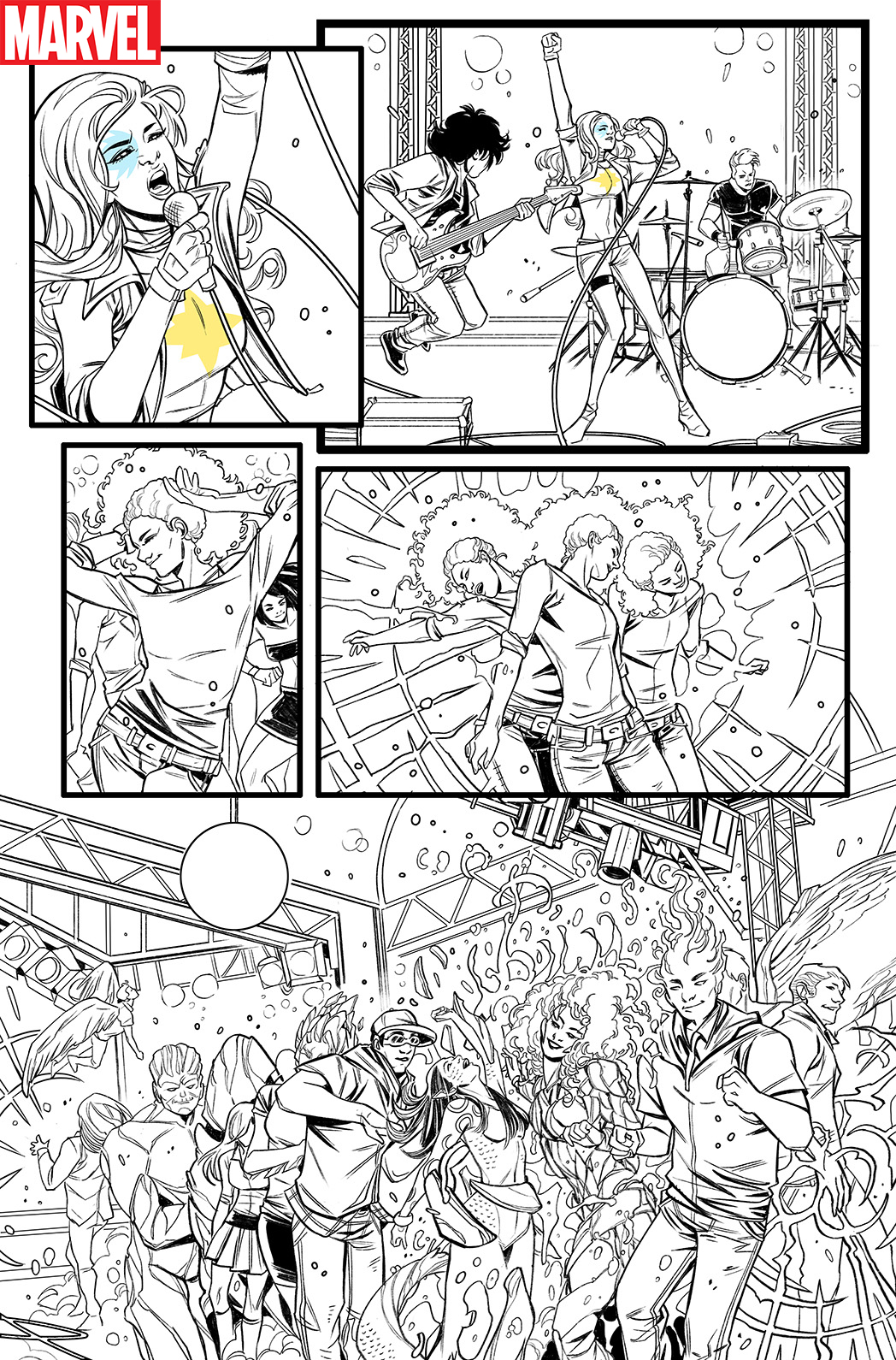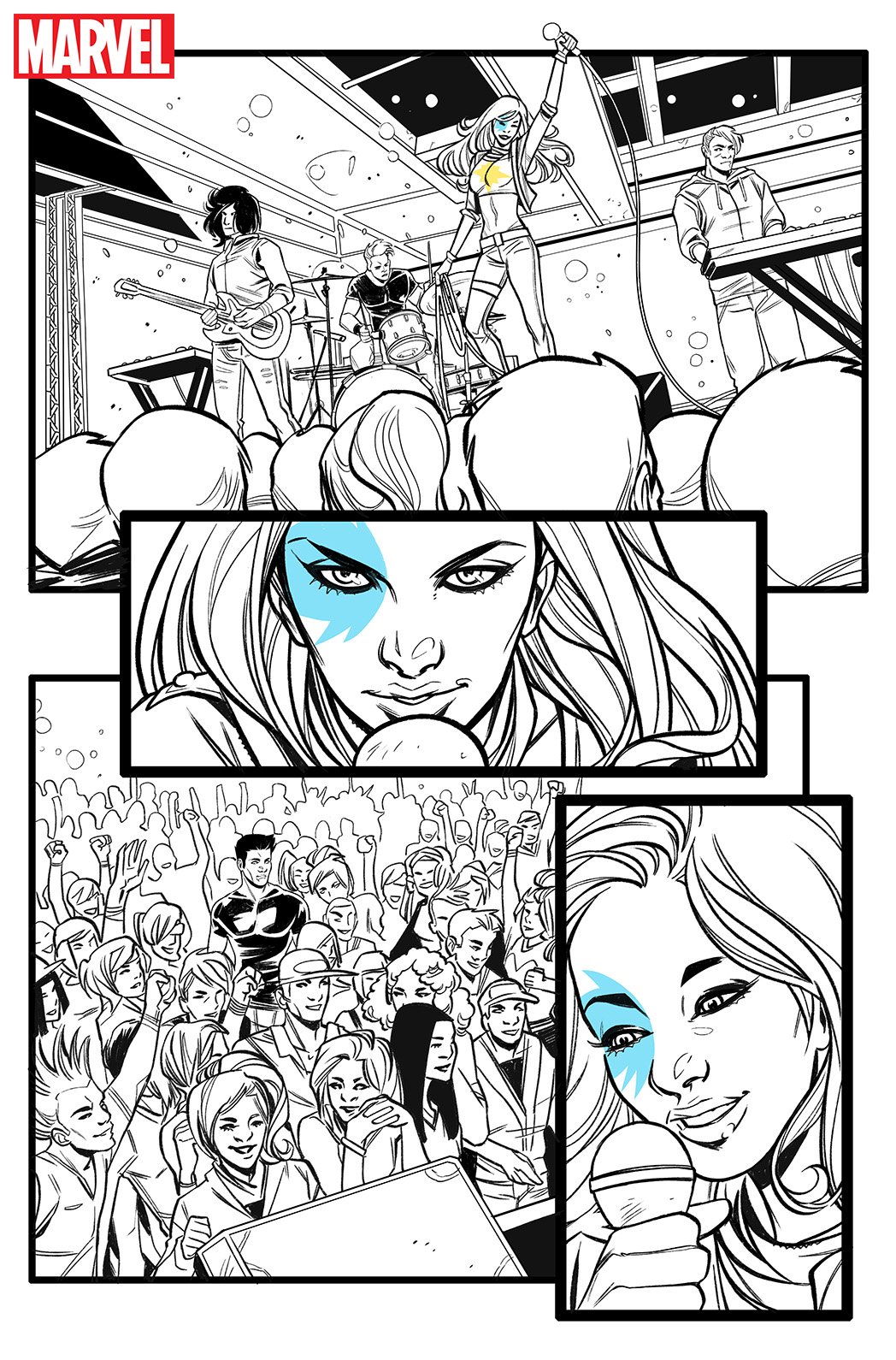 MUTANT DANCE PARTY Y'ALL!
With a stellar creative team on board giving Dazzler new life, maybe she will become the superstar fans know she truly is. Fingers crossed that she gets the comeback she deserves.