News
Dark Days Is This Year's Batman Summer Comics Event
Batman will face some very "Dark Days" in this summer's comic event from DC.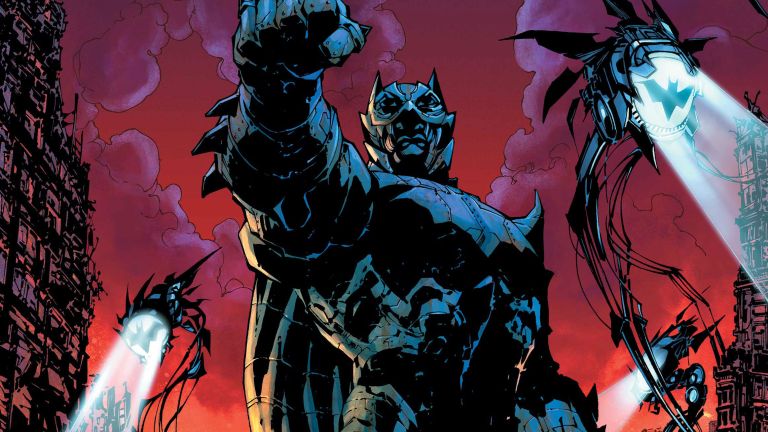 The Caped Crusader has kept pretty busy since the launch of DC Rebirth last year. Whether it be fighting off a vengeful Bane in Gotham or on the road with Two-Face, Batman's faced no shortage of challenges, thanks to puppet masters Scott Snyder, Tom King, and James Tynion IV. And don't expect these guys to give Bats a break this summer, either…
DC has announced a new Batman summer comic event called Dark Days. Made up of a pair of one-shots written by Snyder and Tynion IV with art from legendary artists Jim Lee, Andy Kubert, and John Romita, Jr., Dark Days tells a story that Snyder has apparently been teasing throughout his years writing the character. 
Here's the synopsis for the first issue:
DARKNESS COMES TO THE DC UNIVERSE WITH THE MYSTERY OF THE FORGE! Aquaman, The Flash and more of DC's pantheon of heroes suspect Batman of hiding a dark secret that could threaten the very existence of the multiverse! It's an epic that will span generations—but how does it connect to the origins of one of DC's most legendary heroes?
"Dark Days posits a mystery that traces all the way back to when I started on Batman," said Snyder in a press release. "I've hinted at them over the years with Easter eggs and clues. This is a mystery that literally begins at the dawn of man and spans generations of heroes and villains and ultimately leads to huge revelations about the past, present, and future of the cosmology of DC. I couldn't be more excited for Dark Days. It's the prelude to the event we've been developing for years."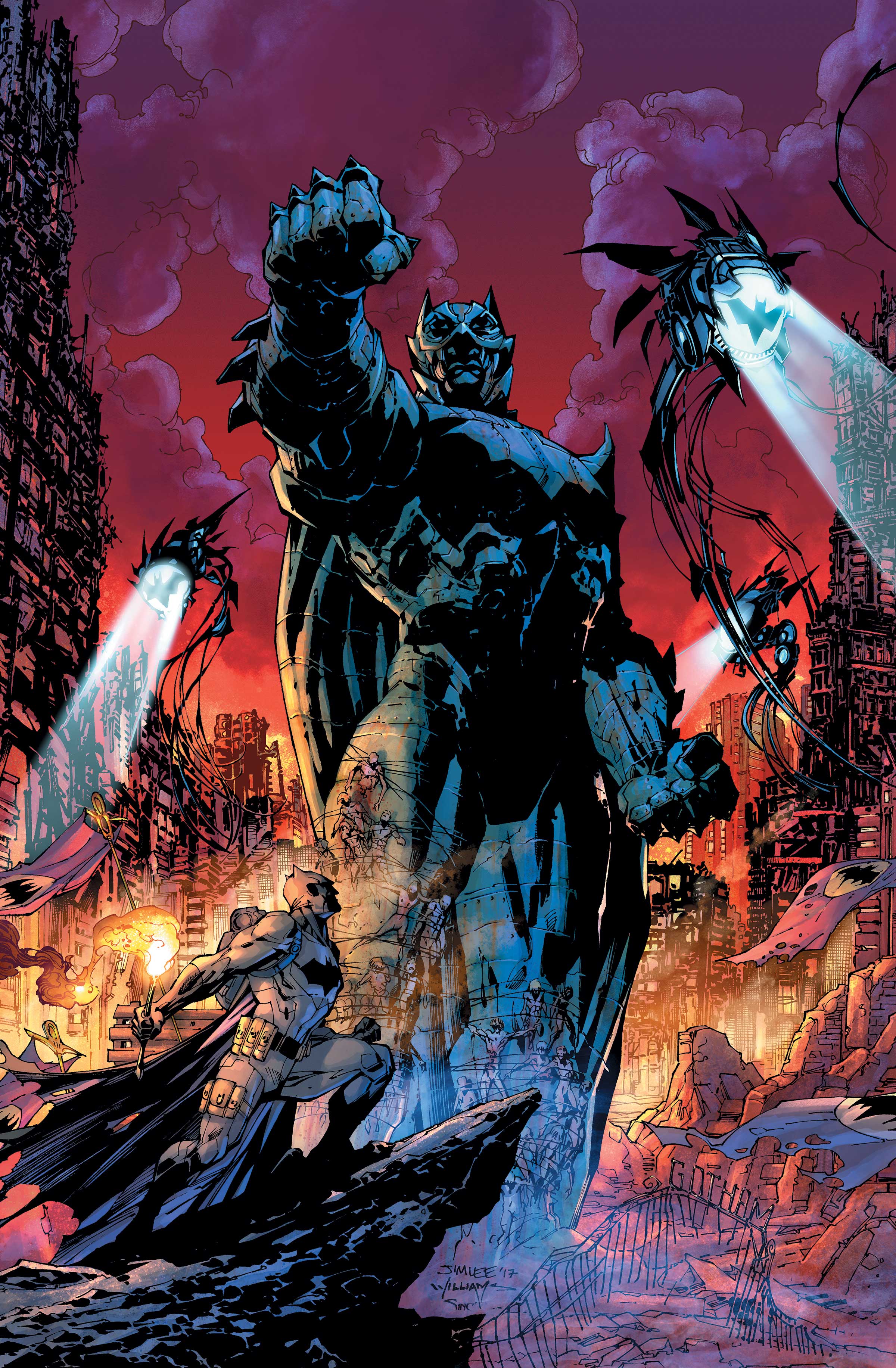 I'm not really sure what this story might be, but from the cover of the first one-shot, which was drawn by Lee, it looks like the story takes place in a dystopian future. Snyder has played around with time travel in Batman before, starting with a short story in an anniversary issue of Detective Comics a few years back.
As recently as his "Endgame" and "Superheavy" arcs, Snyder has used time travel and cloning to explore how Bruce plans to ensure that Batman lives on forever – even after he's dead. I believe Snyder's upcoming collaboration with Sean Gordon Murphy on All-Star Batman also explores these ideas. Dark Days may just be another piece of that puzzle. 
Snyder described Dark Days as a prelude to a much bigger event, which could involve his highly-anticipated reunion with artist Greg Capullo, who collaborated with Snyder on one of the best runs of Batman ever created. 
The two Dark Days one-shots, titled Dark Days: The Forge and Dark Days: The Casting, are out on June 14 and July 12 respetively.