News
Daredevil Season 2 Trailer, Premiere Date, Cast, News, and More Details
Everything you need to know about Marvel's Daredevil Season 2 on Netflix, including trailers, photos, casting, and premiere date!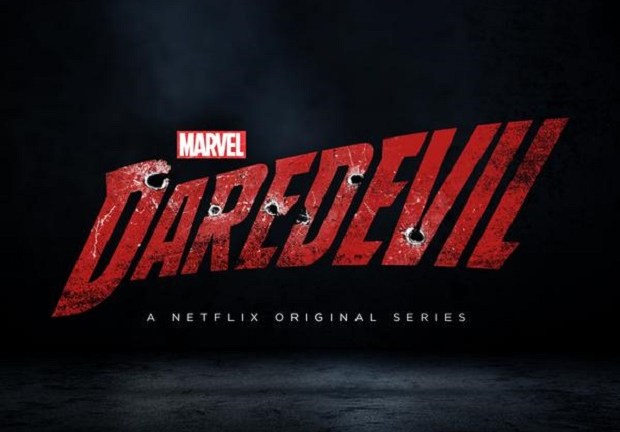 Daredevil season 2 is now only a few weeks away! Here's everything we know so far about the next Marvel Netflix series…
We have a complete list of every Marvel Easter Egg and reference on Daredevil Season 2 if you click here. But beware of spoilers!
Daredevil Season 2 Review
The good news is that if you enjoyed the first season, Marvel's Daredevil season 2 is a return to nearly everything that brought you into the fold in the first place. We have a perfectly cast core of leads, some extraordinary new characters (more on them in a minute), and a more cinematic look than some of Marvel Studios' big screen efforts.
Read the rest of our spoiler-free review right here.
Daredevil Season 2 Trailer
Here's the first official trailer, which is a nice introduction to the Punisher.
And here's the second trailer, which focuses on Elektra…
This is the final trailer…
Here's a Daredevil season 2 featurette, which takes fans behind-the-scenes while amping the tension of a Daredevil vs. Punisher showdown. Charlie Cox and Jon Bernthal look ready…
Here are some earlier ones…
Here's a sizzle reel from NYCC 2015, which gave us our first glimpse of Jon Bernthal as The Punisher.
Is Luke Cage coming to Daredevil season 2? Well, maybe. He's a definite presence in Jessica Jones (and you can read our spoiler free review of that here), so showing up for a round with Matt Murdock and friends makes sense.
This doesn't quite qualify as another trailer, but it's all they're giving us right now. Judge for yourself:
— Daredevil (@Daredevil) 
November 17, 2015
The Latest News
Some new promo images unite Daredevil, Elektra, and The Punisher in full costume. Most interestingly, though, Punisher is wearing his skull emblem. That's something that hasn't been seen in any of the previous promotional images. Plus, just newly released images from Jon Bernthal's Instagram page with his rapid fire gun in action (and a shirt bearing a skull!).
Check all of the above out right below!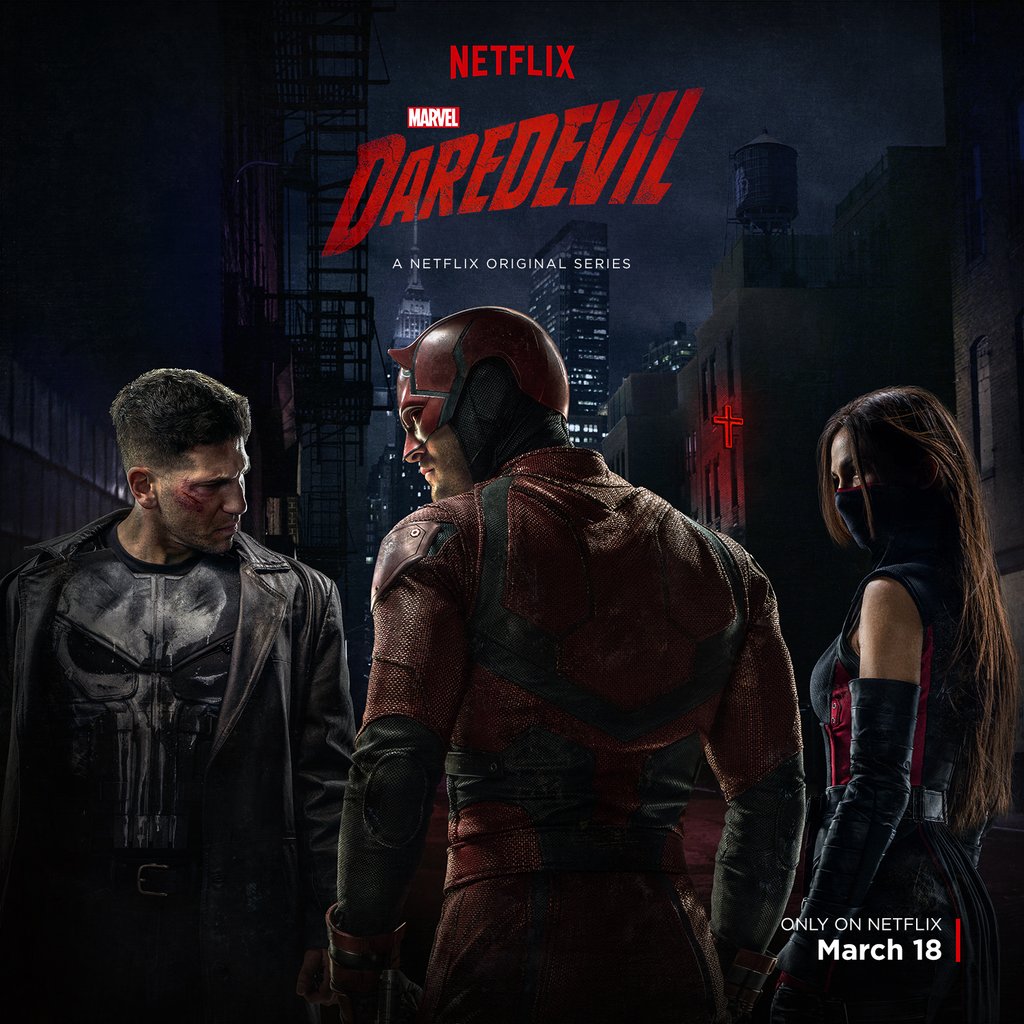 There's more, too…
— Daredevil (@Daredevil)
March 9, 2016
Daredevil Season 2 Release Date
The Daredevil season 2 premiere date is March 18th, at 12:01 am. Get some sleep, you'll need it.
Here's the video announcement.
Daredevil Season 2 Story
We don't know exactly what this one is all about just yet, but we have our suspicions. We have written extensively about what we think the big plans for Daredevil season 2 might be.
Here's what we expect from Daredevil Season 2.
Here are 39 villains we'd like to see in future seasons.
And then there are the Punisher stories that might influence things… 
Daredevil season 2 showrunners Marco Ramirez and Doug Petrie told Collider a little bit about what the Punisher and Elektra will mean for the new season…
"Because we knew, early on, that we had The Punisher and Elektra, we knew we didn't want to repeat Season 1. It was Daredevil: Year One and Wilson Fisk: Year One. By the end of the season, he was a completely different person than he was at the beginning."

"We knew we had 13 episodes [for season 2], so we wanted to find the coolest story we could do with these three characters and make the story feel really vibrant and alive in ways that are exciting to us. Most importantly, we wanted to make sure everything runs through Matt because it could easily become The Punisher story or the Elektra story that Matt cameos in, and not vice versa."

"So, we built it like a Matt story, in terms of what we wanted to put him through, where we wanted to get him, by the end of the season, and what we wanted to have him learn about himself, and we used an Elektra and Frank story throughout, to get him there. We're really proud of that and we really think it works."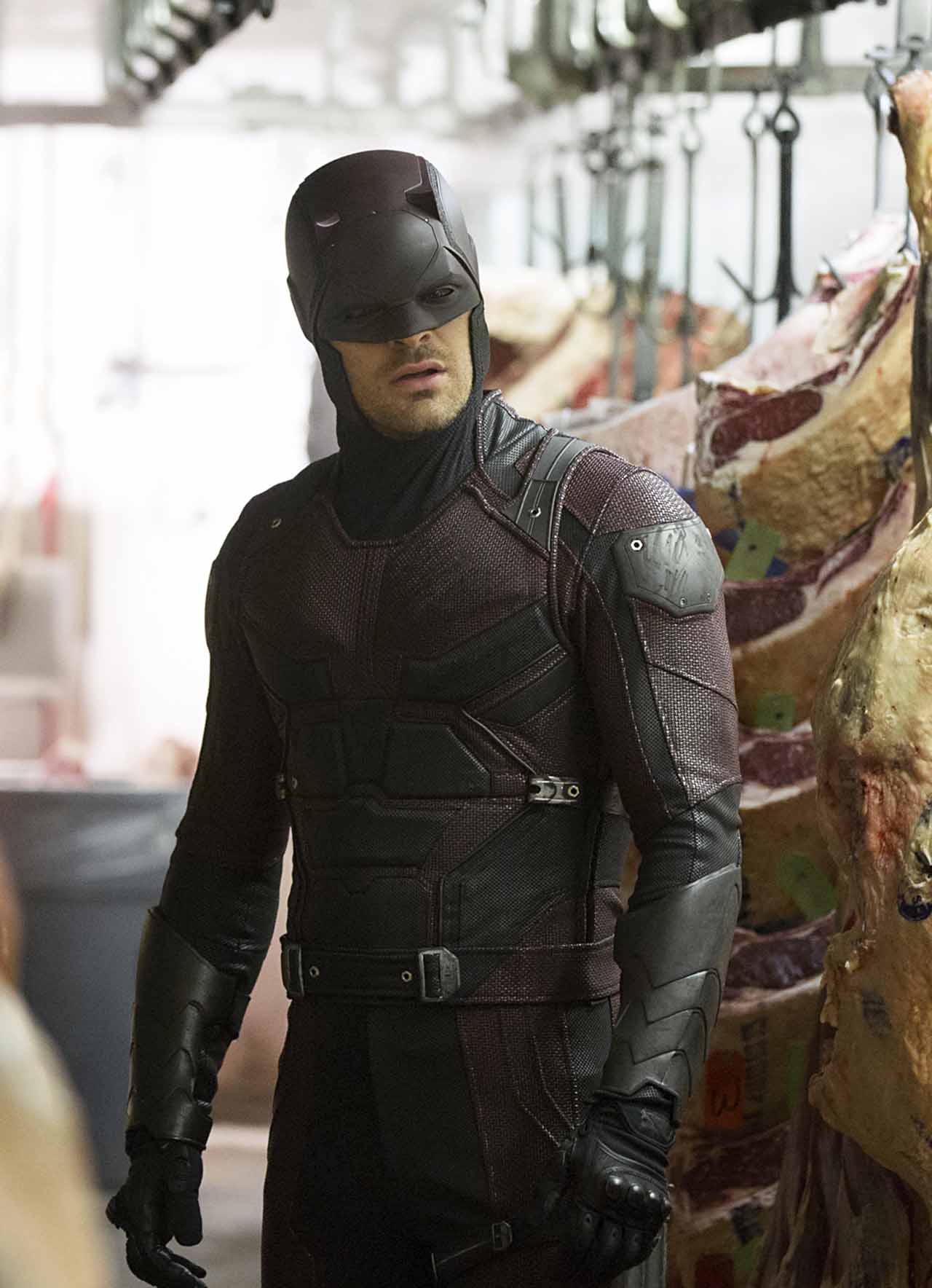 Daredevil Season 2 Cast
If they were a main character who survived season one, expect 'em back for season two. But here's what else we know…
In an absolutely perfect piece of casting, Jon Bernthal plays The Punisher on Daredevil season 2. Bernthal, who has played several gun-toting badasses, notably as Shane Walsh on The Walking Dead, is a terrific physical match for the dark and tormented Frank Castle.
The official description of the character shouldn't surprise anyone: "a vigilante who aims to clean up New York City's Hell's Kitchen by any means necessary, no matter how lethal the results."
TEST
Here's your first official look at Jon Bernthal as The Punisher.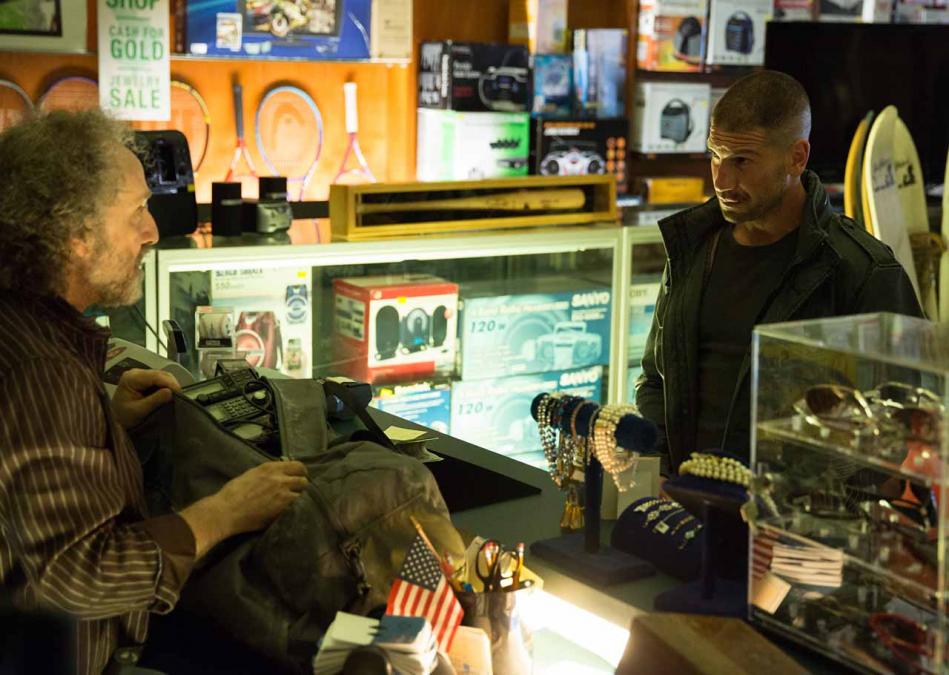 Bernthal spoke to Entertainment Weekly about why he feels playing the Punisher is important.
"This character has resonated with law enforcement and military. He's brought the war home with him in the worst possible way. And the best thing about him is that if he offends you, he just doesn't care." 
Co-showrunner Marco Ramirez compared him to Taxi Driver's Travis Bickle. "He has a different moral code," Mr. Ramirez told EW. "Matt is a devout Catholic — and you rarely see a character who's a devotee anythingon TV. Frank has Hammurabi's Code. It's like letting a great white shark into the water." 
Elodie Yung (GI Joe: Retaliation) is playing Elektra in Daredevil season 2. This is a crucial role, so expect plenty of flashbacks to her romantic past with Matt Murdock, as well as lots of present day action in her role as a mercenary assassin.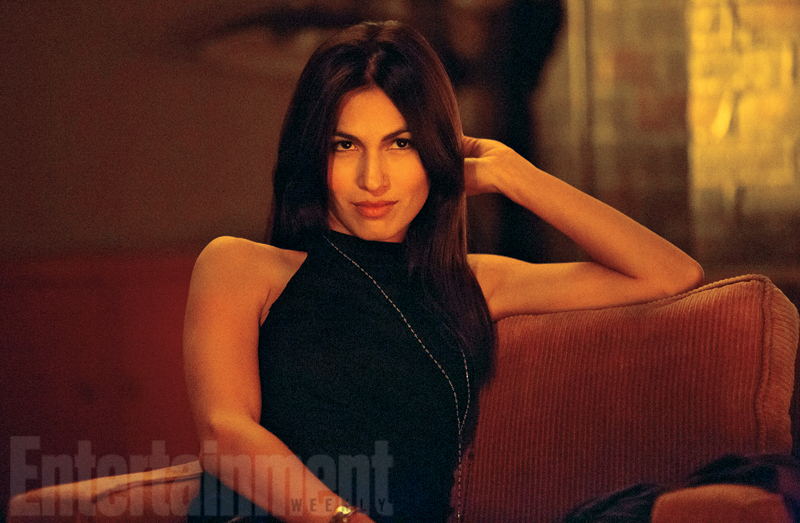 "Matt's a deeply moral complicated guy and she's just the best bad girlfriend you can possibly have," Doug Petrie told Entertainment Weekly. "She does everything wrong and attractive, she's his id, the wild side. Matt is always taming his wild side. Elektra just lets it out. He's both repulsed and deeply drawn to that."
Don't worry, Elektra will be wearing some version of her iconic red costume on the show. Doug Petrie, Daredevil season 2 co-executive producer, spoke about this at the TCA Winter Tour:
"We've had a tremendous number of really thoughtful conversations about how to present this character – especially based on season one, where we more successful than we'd ever hoped – in terms of the slow burn of the character being as iconic as the comic book fans hope, of which we are among the comic book fans, and when we bring that out…the short answer is: 'You're gunna have to watch,' but, we were very, very aware of it and, I think, what we were thinking – first and foremost – were two questions. One was what looks cool? How much do we love the comics and can we do that? And, then also, in terms of bringing Elodie in and her martial arts training – which is so evident in what she does and who she is as a character – what would you really fight in? What would protect you? And, also Elektra isn't just about protection. She's a little bit of a stylist, so we threw all that into the mix." 
via ComicBook.com
Rosario Dawson will return as Claire Temple (should we stop calling her Night Nurse?) for Daredevil season 2. She had a nice appearance in Jessica Jones, as well.
"After working with Rosario in the first season, we knew instantly that we had to have her back for our second," said Executive Producer/Head of Marvel TV Jeph Loeb in a statement from Marvel. "Claire Temple proved a fan favorite in Season 1, and we can't wait for fans to see all the plans we have for her next."
As part of the deal, Ms. Dawson will also appear in "any" of the Marvel Netflix series. We already saw her on Jessica Jones, so maybe you can also expect her on Luke Cage, Iron Fist, and The Defenders.
Rosario Dawson spoke about Daredevil season 2, specifically about the addition of Jon Bernthal as The Punisher to the mix. "That's going to raise the stakes so much more, because Matt Murdock almost behaves like the Punisher in the first season," she told Collider. "[Matt] crosses the line quite often, so it's going to be really interesting to see how they differentiate them and where that goes."
She also spoke a bit about the differences between the Night Nurse of the comics and the Night Nurse of the show: 
"even just having Night Nurse and Claire Temple come together was already changing the Marvel Universe. So it just feels like, A) I finally get to join Marvel. I get to do it in a way that's completely altering the universe, which is awesome. And then, B) I have no idea where it's going to go, because here I was having a fling with Matt Murdock, and now Luke Cage is coming up, and Jessica Jones."
Stephen Rider plays NYC District Attorney Blake Tower, one of Daredevil's allies. 
Scott Glenn, who played Stick in the first season of Daredevil, will return for season 2, according to Deadline. He will appear in at least three episodes of the new season. 
Daredevil Season 2 Production
Showrunner Steven S. DeKnight won't be back for Daredevil season two, unfortunately. Doug Petrie (American Horror Story) and Marco Ramirez (Sons of Anarchy) will fulfill that role. Jeph Loeb will also return as an executive producer.
"While previous commitments unfortunately prevent me from continuing on with Daredevil into its second season," DeKnight said in a statement, "I could not be happier that Doug Petrie and Marco Ramirez are carrying the torch. They were invaluable collaborators during our first season, and I for one can't wait to see what they do with the show moving forward."
Drew Goddard served did a lot of work on the first season of Marvel's Daredevil Netflix series, but he had to step away from that role for Daredevil season 2. That doesn't mean he's gone, though. His influence will still be felt as executive producer.
"My job is wonderful," Mr. Goddard told Collider, "which is—I mean my friends are running it, Marco [Ramirez] and Doug [Petrie], and when I say, 'What do you guys need?' they say, 'Come in, talk.' That's how it works, I'm still the executive producer. I show up and we talk about Matt Murdock and I say, 'Do you need any more help?' and they say, 'No,' and then I leave (laughs)."
This sounds encouraging, too. "I will say that it has been a joy to talk about Season 2 and I think fans are gonna be really excited."
Daredevil Season 2 Rumors
Despite initial rumors that Jason Statham was up for the role of Bullseye on Daredevil season 2, well…they aren't true. Whether the talks simply broke down or whether Statham (who hasn't had the kindest things to say about how Marvel handles action) was never really in the mix in the first place.
It's a shame, because he would have been perfect.
We'll have more on Daredevil season two as we get it.