News
Crisis on Infinite Earths Adds New Atom, Birds of Prey Huntress
A new Atom and a new show are on tap for the Crisis multiverse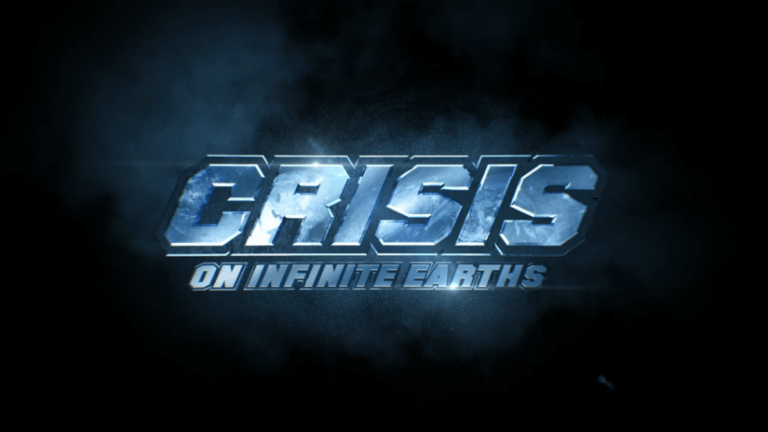 The onset of autumn means several things: leaves changing, pumpkin spice everything, and a new show from the DC TV back catalogue being welded to the Arrowverse in Crisis on Infinite Earths. 
The latest show to be hammered in is Birds of Prey, the 2002 one season wonder from the old WB. Ashley Scott returns as Helena Kyle, the Huntress of that show, for Crisis. Birds of Prey starred Scott as Huntress, Dina Meyer as Batgirl, and Batwoman's Rachel Skarsten as Black Canary. 
They'll be joined by Osric Chau (via TV Line). Chau will not be linking his old show, Supernatural, to the crossover, though. Instead, he's going to be playing Ryan Choi, a character who has not yet appeared in any live action DC TV show on any network. Choi is a mild-mannered professor at Ivy Town University (think Yale, but full of mad scientists instead of chattering Gilmores). He emigrates to the United States from Hong Kong, takes over a teaching role at Ivy Town University from Ray Palmer, and eventually becomes the Atom just as his professorial predecessor was. Chau was Kevin Tran, the Prophet of God, on Supernatural.
Birds of Prey's inclusion in Crisis on Infinite Earths makes a great deal of sense. Logistically, the crossover is already adding Black Lightning, Smallville, possibly the DC Animated Universe, and Batman '66 to at least a unified multiverse that already contained Legends of Tomorrow, Arrow, The Flash, and on separate but linked worlds, Supergirl and The Flash from 1990. Adding BoP means the only shows left on DC Universe not involved in the crossover are just about Krypton and Lois & Clark: The New Adventures of Superman. BoP's inclusion also leads to some happy synergy with the next big DC movie – Birds of Prey (and the Fantabulous Emancipation of One Harley Quinn), which hits theaters in February 2020, one month after Crisis on Infinite Earths concludes.
Chau's addition as Ryan makes sense as well. Brandon Routh is leaving Legends of Tomorrow this season, which means there is an Atom missing its nucleus (I'm sorry, I couldn't help it). Ryan Choi quickly became a favorite character of a vocal group of Atom fans after he was introduced in the comics, and if I know anything about Supernatural fans, that's sure to happen here.
No word yet on any other shows being folded into the new, sprawling, DCTV multiverse, but rest assured, the second we discover that the multiverse of Crisis on Infinite Earths sprang out of the donkey from Doom Patrol, Den of Geek will be here to let you know.