News
Countdown to Chaos Concludes in Sonic the Hedgehog #256
In these exclusive preview pages from Sonic #256, Sonic's friends are being hunted down by his mute, metal doppelganger! Come look!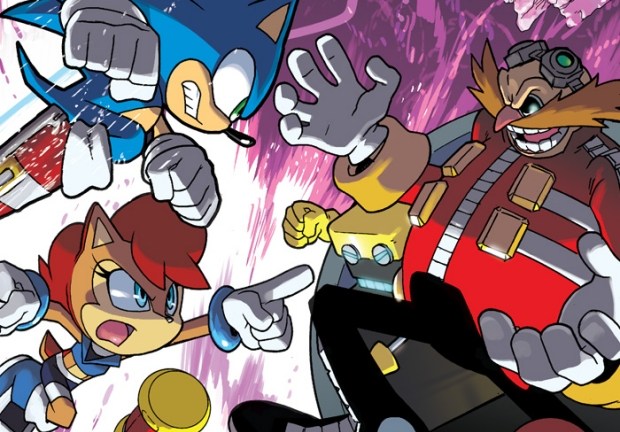 When Sonic the Hedgehog's crossover with Mega Man ended, it was business as usual for Mega Man's world and everything went back to normal. With Sonic, everything changed. A soft reboot for his continuity gives us Countdown to Chaos, where Sonic needs to stop the world from literally falling apart! While he's prepped to tangle with Dr. Eggman's unstoppable floating fortress, Princess Sally is being chased down by Sonic's robotic duplicate and her only chance is to find help from some of her less-speedy allies.
Check out the preview!
SONIC THE HEDGEHOG #256
It's the dramatic conclusion to the epic Countdown to Chaos SAGA! In Part Four, it's a race against time as the countdown reaches its thrilling end! Metal Sonic is out to kill Sally and the Death Egg II has launched — things are not going well for our true blue hero! Can he and Tails get to the Aquatic Ruins Zone in time to save the day? And what horrifying discovery awaits Dr. Eggman? You definitely won't want to miss this earth-shattering climax of the storyline that shook the Sonic comic books to the core! Featuring the final adjoining cover in the series from artist Ben Bates, and a special "end of the world" variant cover from Tracy Yardley!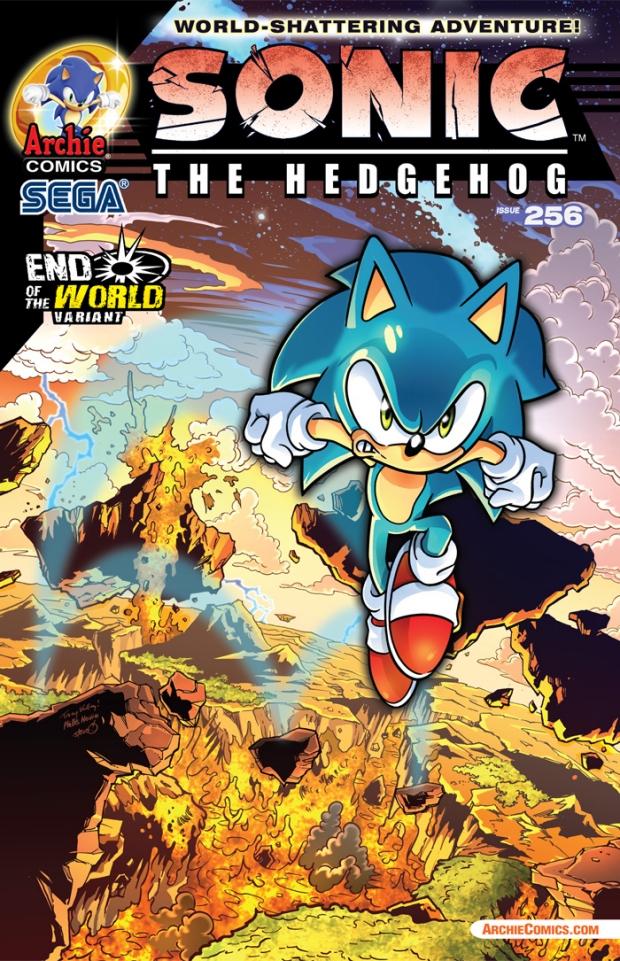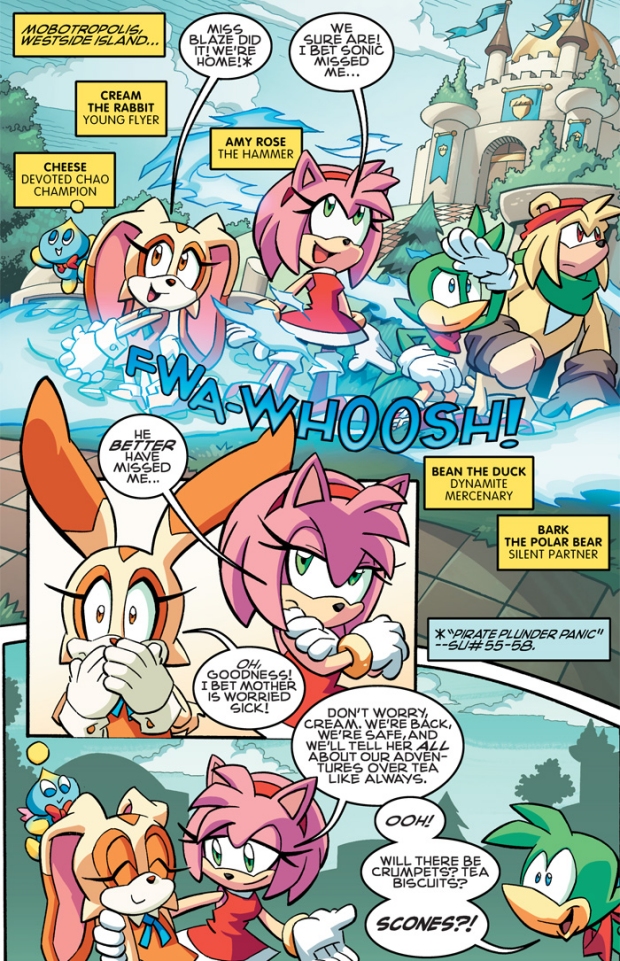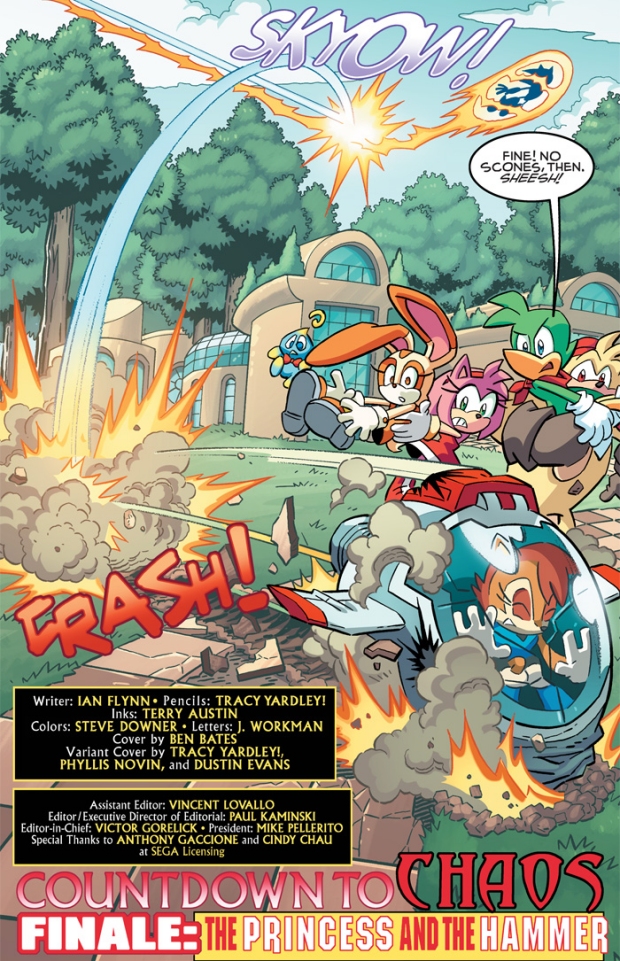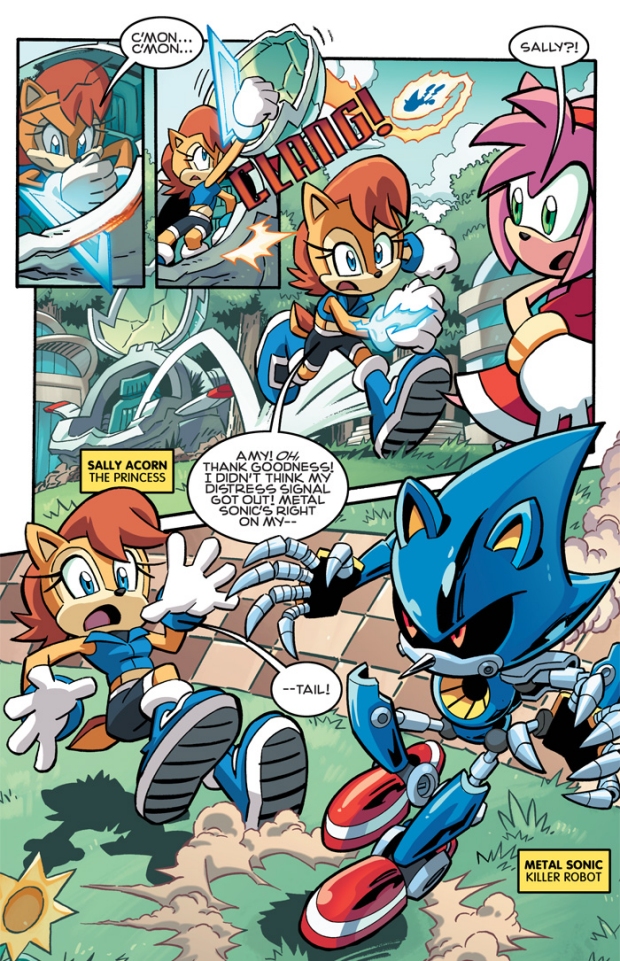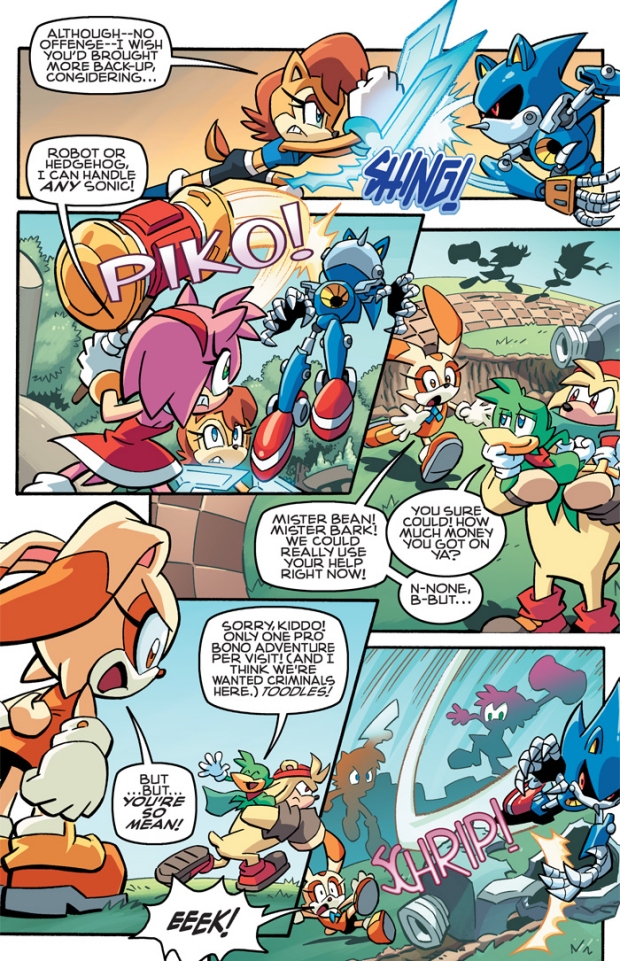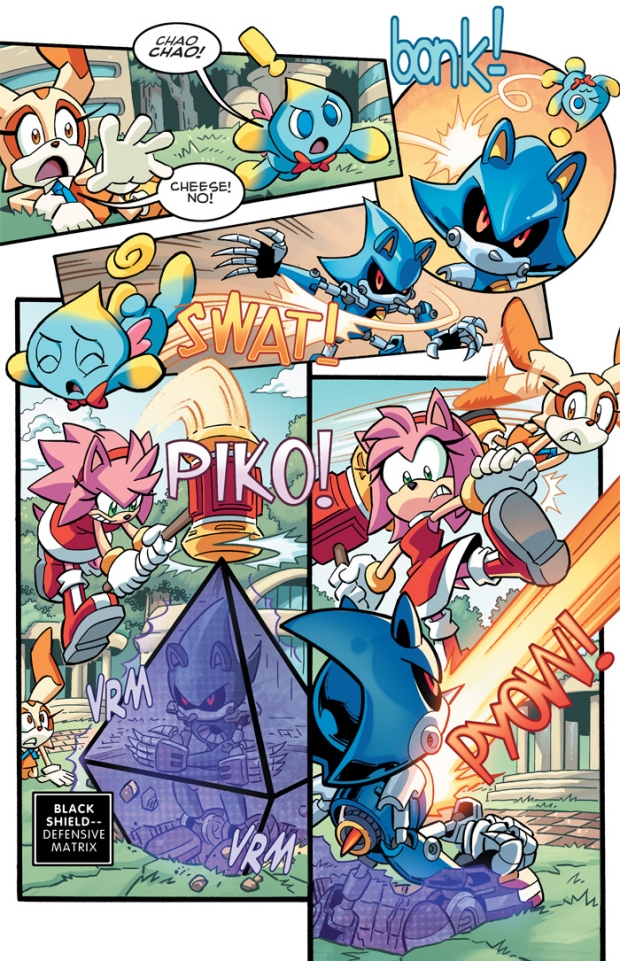 SCRIPT: Ian FlynnART: Jerry Gaylord, Terry Austin, John Workman, and Steve DownerCover: Ben BatesEnd of the World Variant Cover: Tracy Yardley!, Phyllis Novin and Dustin EvansOn Sale at Comic Specialty Shops: 1/1532-page, full color comic $2.99 US.
Like us on Facebook and follow us onTwitter for all news updates related to the world of geek. AndGoogle+, if that's your thing!