News
Cloak and Dagger Get New Series From Marvel
Cloak and Dagger: Negative Exposure will be a digital first series from Marvel.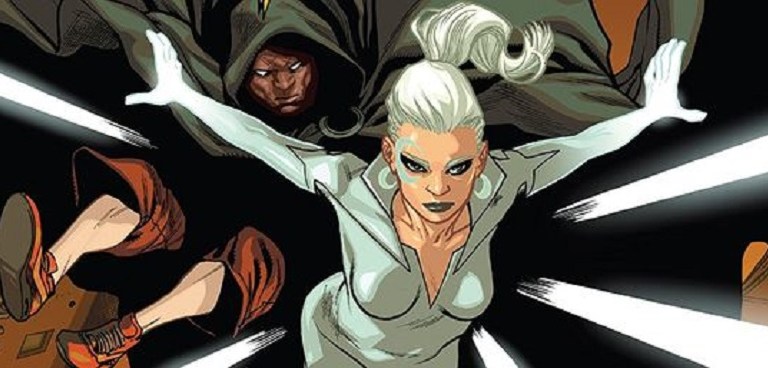 Fans of Freeform's Cloak and Dagger TV series will be happy to learn that Marvel announced a new digital first series entitled Cloak and Dagger: Negative Exposure at New York Comic Con. The new series will be written by the author of the first Cloak and Dagger digital series, Dennis Hopeless, with art by Francesco Manna.
"I have gotten to write more Cloak and Dagger than anyone has in decades," Hopeless said, while discussing the characters that have been exposed to a whole new generation of fans thanks to their hit Freeform series.
Cloak and Dagger: Negative Exposure #1 will digitally drop in November, and the titular heroes taking on the deadly Spider-Man villain Mister Negative.
"It's a super scary, horror movie, Darkforce story," Hopeless said, promising a series that will appeal to both new fans of the TV series and fans of the classic Marvel version of the characters. Hopeless also teased that the new Cloak and Dagger series will explore the Dark Dimension and present Mister Negative as one of the most terrifying villains on the means streets of the Marvel Universe. In fact, Hopeless is no stranger to those mean streets as the writer guided the late, lamented Spider-Woman series. Hopeless will bring his same sense of action and character to Cloak and Dagger as he promised that the new series will focus on the duo as individuals coming together to take on their greatest threat in Mister Negative.
For the less tech-minded Marvel fans, Cloak and Dagger: Negative Exposure will be released as a printed collection in December. Truly, it is a good time to be a fan of Tandy and Tyrone as the classic light and dark heroes have experienced quite the renaissance.
Read and download the Den of Geek NYCC 2018 Special Edition Magazine right here!