News
Classic Power Rangers Comics To Be Rereleased
BOOM! Studios will print new editions containing much of the classic Power Rangers comics.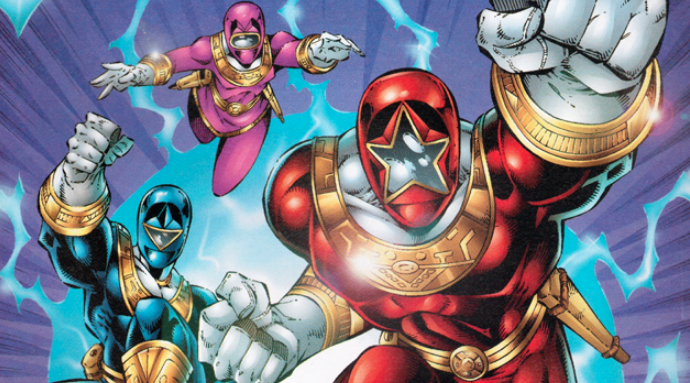 Power Rangers has had a long history in comics that's mostly been forgotten, especially in the wake of the fantastic new BOOM! Studios series. Thankfully, BOOM is treating longtime fans well with a rerelease of these classic tales. Announced at NYCC, a new collection entitled Mighty Mophin Power Rangers Archive Vol. 1 will start to collect classic Power Rangers comics. Text of the panel is below thanks to No Pink Spandex.
This morphinominal, remastered Archive contains the explosive Power Ranger series from Marvel, Image, Papercutz, and Hamilton Comics – all collected for the first time ever. This volume chronicles Mighty Morphin Power Rangers, the Alien Rangers saga, and Power Rangers Zeo.
With it being volume one we wonder how many volumes will be in this series. There's only so many classic comics. 
One thing that could bolster the collection is releasing previously unseen material. Legendarily there was another issue of Image Comics Power Rangers Zeo series that was ready to go which never saw the light of day. A third volume in Papercutz's Mighty Morphin Power Rangers series was also near completation but was pulled when they lost the license. Could any of this material be included, even in bonus form? Hopefully we'll find out soon.
There's also some extra content in the Power Rangers Marvel comics, specifically VR Troopers side stories. Will they be reprinted alongside the Power Rangers stories? What about the Masked Rider one shot comic? We can only hope they'll all be included.
Mighty Mophin Power Rangers Archive Vol. 1 will be released in June 2018. 
Shamus Kelley hopes those VR Troopers comics see the light of day. Do it for Ryan Steele's daddy issues, BOOM. Follow him on Twitter!