News
Classic Flash TV Series Regular Amanda Pays Joins CW Flash TV Series
You'll never guess who Amanda Pays is playing on the new Flash TV series. Alright, you might be able to guess...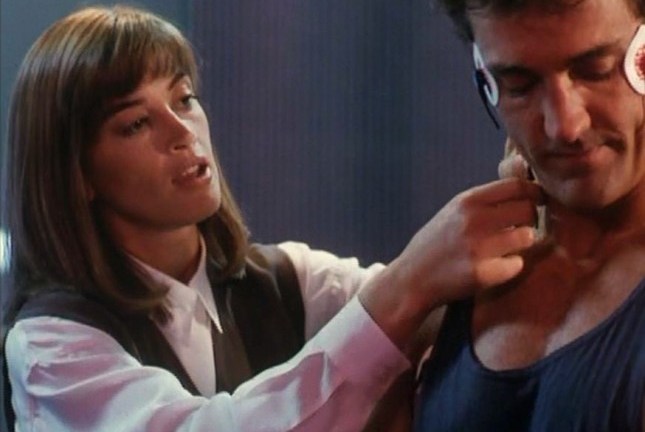 Not content with giving us weekly doses of original live-action Flash John Wesley Shipp as Barry Allen's Dad, The Flash is also bringing back another classic Flash star. This time it's Amanda Pays, who played Dr. Tina McGee on CBS' Flash series in 1990-1991. Who is she playing?
Well, that would be Dr. Tina McGee. Wait, what? Yes. The Hollywood Reporter describes Tina McGee as an employee of a "rival company to STAR Labs." AmerTek, perhaps? Kord Industries?
"When we decided to bring Tina onto our version of The Flash, who better to get than the amazing actress who originated the part?" executive producer Andrew Kreisberg told Variety. "Like with John Wesley Shipp, we are so proud and excited to have another actor from the original series join us on our new adventures for Barry Allen."
On the original Flash TV series, Tina McGee was Barry's scientific anchor, and she helped him come to terms with his powers, create his superheroic identity, and more. On the new series, there are some similarities with Danielle Panabaker's Caitlyn Snow character and the original Tina McGee. No word yet on how many episodes she'll show up in, but this is great news.